Technology is a usual thing!
Gustav Tamkivi is 11 years old
by Anne Kivimäe
27/06/2018
At the EU Youth Conference in Tallinn there were special guests speaking about young people, technology and the future – 11-year-old Gustav and his mother Ede Tamkivi. Gustav has been active online for some time, for example giving a helping hand to young people trying to get friendly with maths (have a look here). His mother Ede is leading Eesti 2.0, a non-profit organisation that aims to inspire the next generation of Estonians to choose a future in technology.
Coyote seized the opportunity and had a longer talk with them, with Gustav doing most of the talking and Ede reflecting to finish off.
There is a lot of talk about how young people relate to technology. What meaning does technology have in your life, how would you describe it?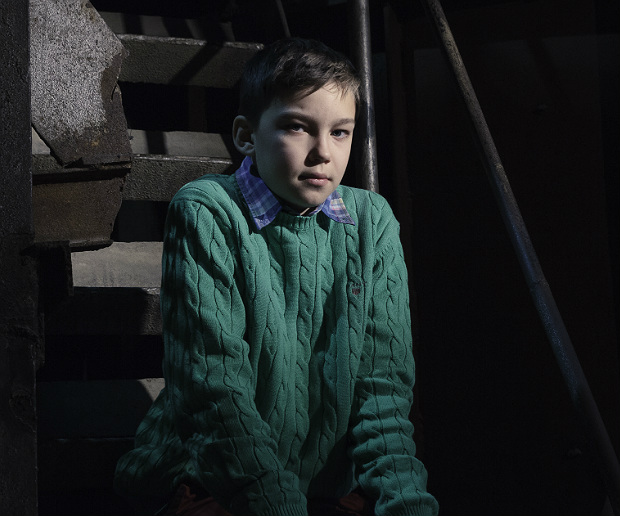 Gustav: I believe many young people don't even think about technology or its role in their lives, it is just there – a usual thing. The same with me – I don't really think about how important the technology is exactly, it is inevitable in our lives.
Do you feel there is a difference between virtual life and "real" life?
Gustav: My mum sometimes says when I have been online for too long that it is difficult for me to come out of it. But I have been using technology for so long that it is integrated in my life: it is my normal life, not something special. I couldn't draw a line between the two.
Do you think it is the same for all young people – your friends, classmates?
Gustav: Some of my classmates don't see being online as a way to spend time. Some do sports and use phones only to call parents. But some are like me. People are different.
Do you think that interest in technology divides young people into different groups?
Gustav: No, I don't think it does. When we see something funny on the internet, we speak about it, but it is normal – it's the same with other things. I have met and become friends with some, because we like the same things and, for example, they found something interesting online. So it does influence a little, but not directly.
What inspired you to set up your YouTube channel?
Gustav: I was originally inspired by gaming YouTube videos to start my own channel, meaning I wanted to make gaming videos. One day, I told my dad about my idea. He told me that there were already millions of gaming channels out there, and if I wanted to do something special or interesting, I should teach people. So I thought, why not make a maths YouTube channel where I can talk about the ways of adding and subtracting large numbers? And so, I filmed my first video talking about simple ways to add 3-digit numbers, after my dad helped me create a channel, where I uploaded my first maths video.
What kind of interactions do you have with your YouTube followers?
Gustav: The first interactions I had with my viewers were when my parents' friends commented how they really liked the way I taught the formulas, and I simply responded "thank you". A little while after, after my channel had grown a bit, I received comments asking for gaming videos. I just thought the entire point of my channel was to not to do gaming videos, so I said that if I ever were to do any gaming videos, they would be science/maths related.
What opportunities does technology give to young people?
Gustav: As we in Estonia are using technology so often and some countries don't use so much, I think it gives us an advantage. In case we need to do something, it is easier for us to do it.
Do you see some risks as well?
Gustav: Those who are starting to use the internet late in their lives, they don't know the rules and that you could be spammed, people could comment everything online. If people are not used to this, it could be very hard for them. Those who have been using the internet for a long time – it comes more naturally for them.
Do you think it is important for young people to learn to do different things online?
Gustav: Yes, this is something I want – to learn how to write code. Then I will be able to do more things online and it will be more fun. When you start doing things by yourself, everything becomes more interesting. But I don't think everybody has to learn to program – not everybody has to like it. But everybody should have an opportunity to learn programing.
So what should a youth worker do for young people in connection with technology, activities in clubs after school?
Gustav: For example, they should point out that there are a lot of interesting websites where you can learn geography or maths and other things. They should advise that young people could go there, have a look and decide if they want to learn by themselves. Everything depends on their interest. If somebody is interested in chess, the youth worker can advise them to try some chess apps. Depends on what you like.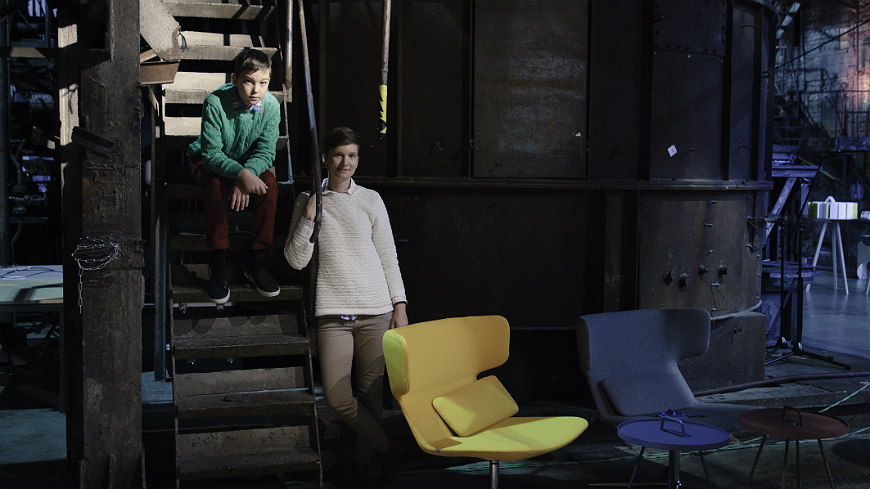 Turning now to your mother – what is your view on the digital in the lives of children and young people?
Ede: I think technology is enriching the lives of young people, but a parent has to have some control over it. It is not important to count the minutes, but to actually know what they are doing online. Nowadays a 2-year-old can search and find unlimited information online. The need to teach cyber hygiene – how to behave securely online – is elementary. And it is important to talk about it. At home we sometimes discuss what people have posted and if it was reasonable. The same goes for watching the TV – if we watch something together, we always discuss it afterwards. The schools are no longer the sole source of information for kids (regarding new technologies), students can be more up to date than teachers, and we could benefit from that.
And Gustav, did anything strange or funny happen to you as a result of your advanced level of IT expertise?
Gustav: The only remotely "strange" thing that has happened to me because of my IT expertise is that once in an English lesson in the US, the teacher was trying to play a game on the class smartboard and she asked who could help her set it up. Everyone called my name and I ended up controlling the class smartboard for the entire lesson. But other than that, I can't recall anything weird happening to me in a situation like that.
Thank you Gustav!