A summer of "freedom" in a summer blender
by Salvi Greco
14/12/2021
Somewhere between May and June the decision was made: from 25 July to 5 August, after a year and a half, I would take part in a residential activity again. From that moment on, going back to "being residential again" was a journey, or a process, to use a very well-known word in the training world. A journey, a process, with different steps, detours, stops and restarts. A residential activity that somehow started during the lockdowns that landed into our lives with the SARS-CoV2 pandemic.
In the many online events that took over with the first lockdowns in 2020, I got to know Alessandra Coppola, youth worker and manager of Apice (www.apiceue.net ), an organisation based in Bocale – Reggio Calabria, Italy. We started sharing more and more about our ideas on youth work and youth work training, and in a few weeks a co-operation was born. After having online meetings and workshops with a group of youth workers in the winter, when spring arrived, we started thinking of an in-person activity for the upcoming summer. And Alessandra invited me to an event they had already planned, the European Summer Festival, with many youth work-based initiatives. The festival involved mainly local youth workers and young people, who had a leading role in organising a variety of activities, engaging not only more young people but the whole neighbourhood. These activities also coincided with the presentation of the results of some European projects, so it was a nice mix of contents and people. Going to Bocale and the European Summer Festival, I could see better what they do, how they work, participate at the festival with two talks and hold two workshops in person with the group of youth workers that I had only met online up to that point.
Finally, again, in a face-to-face experience
The first thing that was clear in my mind during the pandemic lockdowns and restrictions was that, for me, going back to a residential activity after a year and a half was not about getting back freedom, and even less about going back to normality. What was it about then? I don't know. Simply I never felt that my freedom was somehow taken away. During the lockdowns, we couldn't leave the house whenever we wanted, at some point there was a real curfew (something that the recent generations had never experienced in many countries in Europe), it was compulsory to respect certain (many) rules, we had to queue to enter a shop, security staff measuring our temperature: all this for me was just about public health measures – something that felt like my own contribution to battling the virus. I trusted scientists and authorities in this regard. Also, I have never really bothered too much with the idea, the concept of normality. When it comes to "normality", I've always questioned what is normal, what is not, and above all who defines it – questions that are not even particularly new or original in the end. When the pandemic is over, many things will no longer be the same as before, they will be completely different forever; many other things will be the same as they were, and that's… normal. So, in the end, yes, we had limitations, and restrictions with quite an impact on our lives, but what do you expect in a dramatic circumstance like a virus striking the whole world, in the midst of a pandemic?
My limitations and restrictions were even stronger compared to many other people, for very personal reasons, because in the last three years I had been taking care of my father, old and already with precarious health conditions; so, I put myself in a double, triple lockdown to protect my dad. I built a very strong protective shell around him. The elderly were the most affected. In the first months of the pandemic in Italy it was like a massacre, with generations of grandparents, of memory, wiped out. Also here, I was just following the advice and health measures suggested by scientists and doctors. Relatives and friends coming home (if they really had to) had to keep a distance, wear the mask. I myself went out very little, the minimum necessary, to avoid potential risky contacts for my father. My dad was closely following the news, and he totally agreed with this protective shell; he was just peacefully saying: "that is our life for a while". I know well what it is not to be able to do simple, daily things I was doing before, but again, I never thought about a stolen freedom or normality, rather I was thinking about the meaning of "responsibility" during a pandemic. Trying to be as responsible as possible, doing my little part is what made me feel free in a circumstance where I could not simply do whatever I wanted.
What is this thing called "responsibility"?
"Responsibility" can also be an ambiguous word and concept; it may contain some slippery trap. Yet, in this Covid-19 era it was just about having a sharper idea of all the possible combinations between my own and others' actions, and the potential consequences. To say yes to that residential activity, for example, was possible because of a few elements positively coming together: the start of the activity would be exactly two weeks after my second vaccine dose, therefore perfect timing for the effectiveness of the vaccine; the rest of the people I would meet were vaccinated too; the whole activity would happen outdoors and in summer the circulation of the virus is less powerful; I would have an apartment for myself (but later on I got to know I had to share it with two other people that I didn't know); I could reach the venue by car, not travelling then on crowded trains, buses and planes; I trusted the hosting organisation, because all the information they shared about how they were organising the European Summer Festival made it clear to me how conscientious they were in hosting a big live event. Thinking of all these elements made me feel responsible enough, and that the people taking part in that same activity were responsible enough too. You may wonder when the exact moment that you feel responsible enough is: well, it's when you feel, and you know, that you and others have done all that is possible in a given circumstance.
A few weeks and I was ready to jump in my car with… Palù
And drive to Bocale, a hamlet on the outskirts of Reggio Calabria which is the capital of the Calabria region.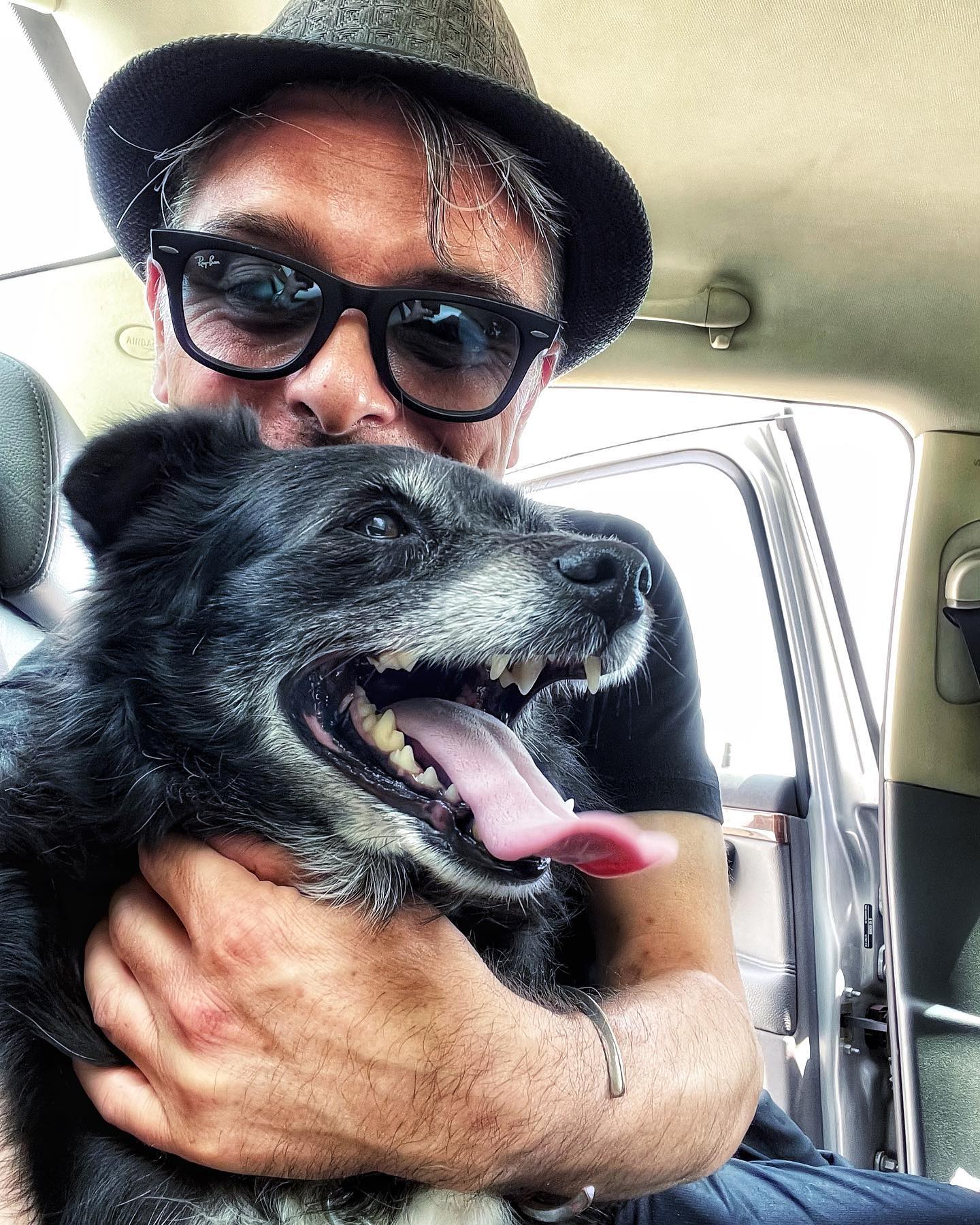 Palù is my little 8-year-old dog. She had never travelled before, because when I was travelling my father would take care of her; but my father passed away at the end of May, when this residential activity was planned. The protective shell worked well against Covid, but could do nothing against other diseases, which didn't take a pause during the pandemic. Another chapter of this surreal, or so-real, period. Living the goodbye days with my dad, I could even have fallen in love with the medical staff of the hospice Casa Betania, where my dad spent his last two months, in Tricase, province of Lecce. Observing, feeling them, the love with which they cared for patients and their families in a period of strict restrictions, especially in such a place, made me think of the higher purpose of a "job". And I also started thinking a lot about what the higher purpose of my job is, as a trainer. Still thinking about it.
So, "going back to residential activity" at that point also meant, what do I do with Palù? But considering that I was travelling by car, I immediately decided to take Palù with me. And then it was about double-luggage packing. Palù's luggage was quite easy: her kennel, two bowls, food, antifungal medicine. To pack my luggage, however, was unexpectedly not that easy after a year and half of not packing. I had to kind of relearn that thing, recalling techniques I had learnt and developed myself in 20 years of intense travelling. In the end, I took a lot of luggage (also because I was travelling by car), some of which I hadn't used for ages, full of boring clothes, as summer clothes are.
Ready, with just a 530 km drive to Bocale.
And now everything speeds up
In a miracle of time, the 530 km are done, even though with Palù there were more stops than I would normally do. "Normally". I didn't enter the crowded bars of the petrol service stations and of course didn't even think about using their toilets. Looking at those bars and toilets I could clearly see a flashing light: Happy Covid Hour! I had to find creative ways, on the way. On the way, I enjoyed the wonderful view, when at some point on the Salerno–Reggio Calabria highway, the silhouette of Sicily magically appears on the Strait of Messina. Then the highway suddenly stops when you arrive in Reggio Calabria. I mean it literally stops when you directly enter the city. So, you have to pay attention if you are taking a slightly different direction than entering Reggio Calabria. Because I don't have that level of attention, I called Alessandra and Alessandro on the phone, who patiently guided me towards Bocale.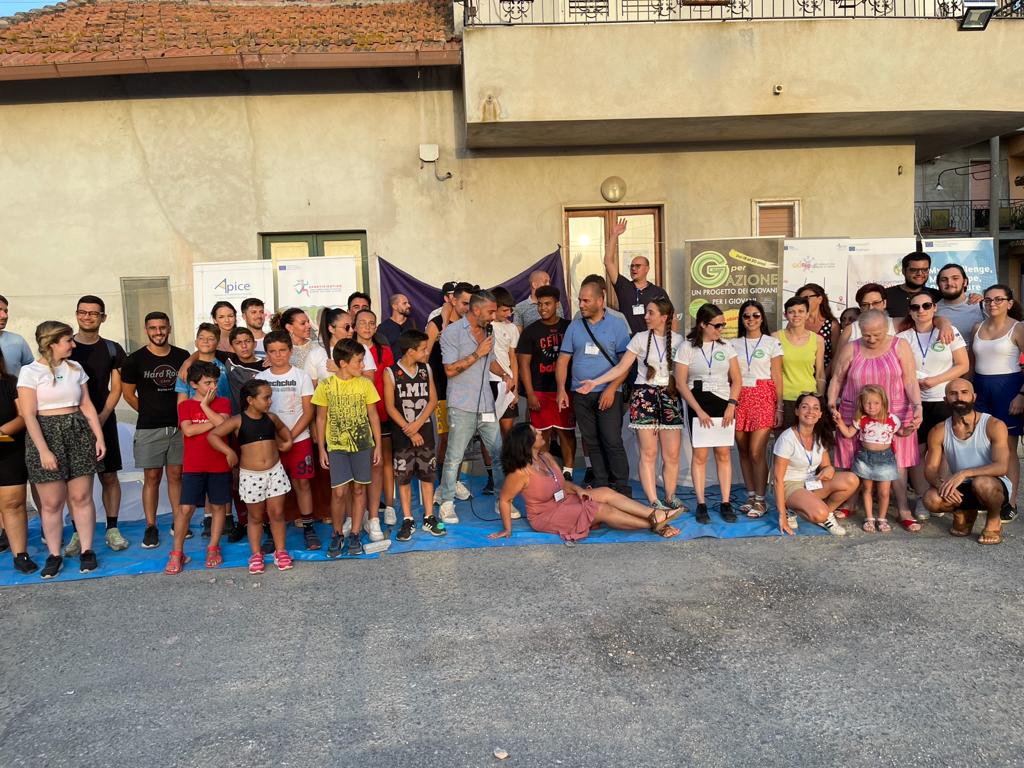 I arrived in Bocale, finally got there. Relief. No! In the small Bocale hamlet the traffic on a Sunday afternoon is unbearable, if you are there for the first time. Not so much because of the number of cars, but because you cannot understand how the running directions work and when you understand them you just want to stop and leave the car in the middle of the street. But I make it. I'm 500 metres from the place where Alessandra and the group are waiting for me. Relief. Wait, I have never met Alessandra and the others, and they have never met me, so maybe it's better to wear the mask, at least for the first encounter. Here they are, I see them. I get out of my car. Should we hug now? Or just wave to each other from 2 metres away? Or make a circle in the street and bow to each other? With Alessandra we hug, with the others it's the elbow shaking or the fists touching. No one did the feet greeting, which I've actually never seen other than in some video.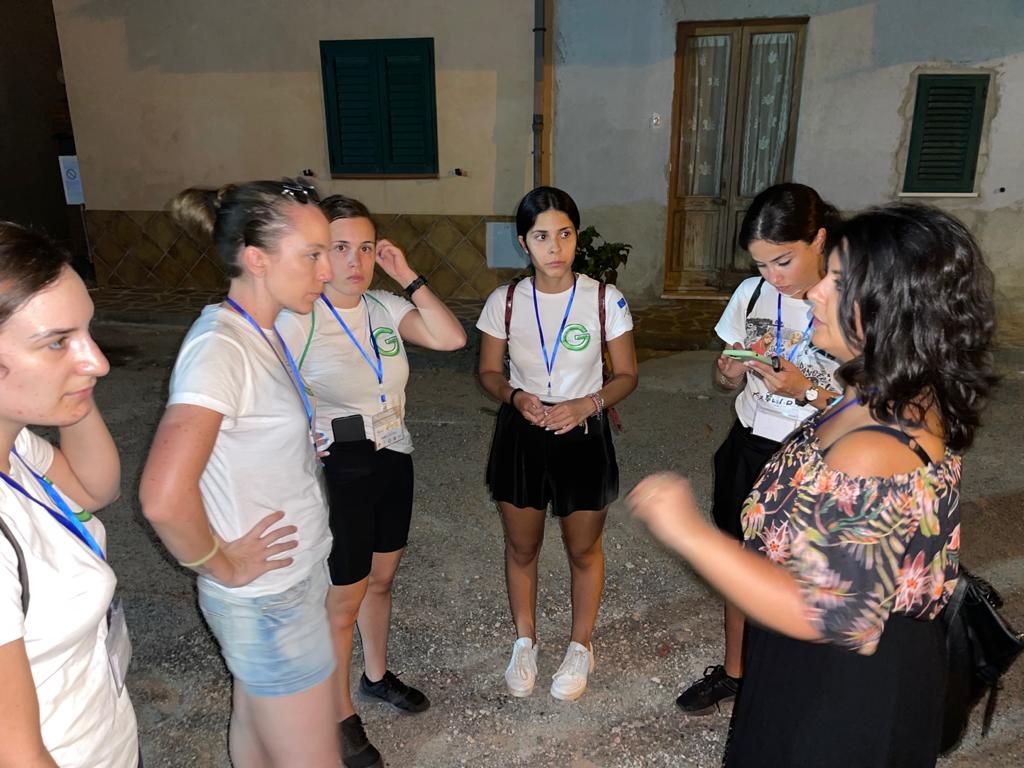 Time to get to my apartment, and basically just check the air conditioning, the only vital feature I need when I travel in summer. And then my first dinner in Bocale, in a pub, and there I experienced my first shock. After a year and a half of social/physical distancing, who are all those people sitting at the tables not very far away? I really felt overwhelmed. I'm a so-called ambivert, half extroverted and half introverted, but those halves obviously are not a fixed thing, they can change according to situations, moments and people. After a year and a half of social/physical distancing, the first evening was just a bit too crowded and even more a bit too loud. I just wanted to get into my air-conditioned bed and sleep, also because the next day the European Summer Festival organised by Apice would start. I went to sleep around 1 o'clock. After being at home for a year and a half I could happily follow my routine which puts me in bed between 22:00 and 23:00. This was to be the first of many nights having late-late dinners and late-late sleeps. My routine messed up. That's also part of going back to residential activities.
To hug or to dance?
July 26: in the morning I meet my friend Paul who has lived in Calabria for many years now. Before meeting we had a call, and joking a bit, we said that we would dance around to greet each other, but when we met at the door of my apartment we just hugged. Also that day, the other two guests with whom I had to share my apartment arrived. I didn't know them personally. When they arrived, we nicely and briefly asked each other and agreed on how to manage the spaces safely, and if we had to wear masks in the common areas. We decided that was not needed.
Trust
Sometimes trust is something you just feel. And in the end, as a journalist once said, our life is all an act of trust, and not always based on the tangible: we trust the pilots when we fly, we trust the cooks when we eat in a trattoria, we trust our doctor. We assume they are skilled enough but we don't have guarantees. And yet they are just human. Somebody also calls it fatalism, and sometimes that helps.
In the afternoon, the European Summer Festival started in Pellaro di San Giovanni, another hamlet in Reggio Calabria. It was a four-day festival where Apice brought together an initiative: a group of six young girls called GperAzione, the presentation of the results of a couple of international projects, and also me with two talks on "The art of conversation".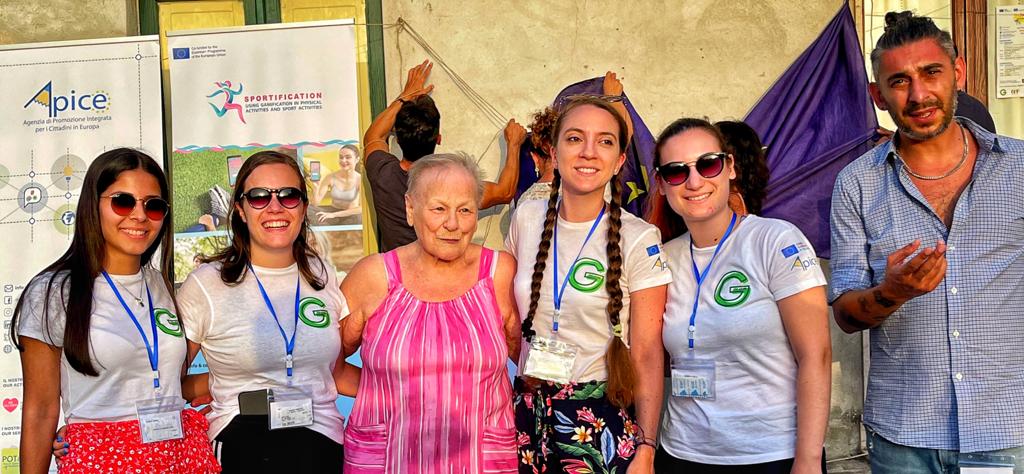 Four days full of events, organised in a small square in Pellaro di San Giovanni and managed by the staff of Apice and the young people who did an incredible job. They weren't just doing something for themselves, they weren't just doing youth work. They were doing community work, being community activators and community carers. They probably don't know it yet, but that's what they did, that's what they were. And they took care of compliance with all the anti-Covid security measures, much better than many adults are supposed to do in different kinds of public spaces, I have to say. But it was also interesting to see how those young people, so aware, respectful and responsible while the activities and events were happening, but when at the end of the day a DJ set or a concert started, they could just not help themselves anymore and were dancing, singing, jumping together, not thinking much anymore of distances or masks. That "wild" element pinned a nice smile on my face.
Time flies
And with that smile on my face, the days of the European Summer Festival quickly flew by, with all the late-late dinners and sleeps, being surrounded suddenly by dozens of people, trying to understand my feelings which went wide and wild in different and overlapping directions: excited-concerned-happy-exhausted-satisfied-dumb-joyful-wise-naïve-fearful-bold. Lost and found. And just letting things go while not forgetting the minimum-needed safety measures.
And in another miracle of time, it was time to jump into my car again with Palù and travel back home. While travelling back, and in the first days at home, I really felt that first in-person experience after such a long time, like having been squeezed in a blender. But what I could taste from that blender was really good. And it gave me enough energy for my next in-person training course in the autumn. Ready for the next blender, because in the end "In-a-blender" could be my life title track.