Latest publications
Latest publications

latest documents added to the library
latest documents added to the library
Perspectives on youth participation, analytical paper by Tomi Kiilakoski
Compendium "The future of young people's political participation: questions, challenges and opportunities"
Edu4Europe: Education for European democratic citizenship forum (Strasbourg 2019): Final report
Contribution of non-programme countries to EU Youth Wiki. Chapter V: Participation:
Future Youth Information and Counselling: Building on Information Needs and Trends, ERYICA and Abo Akademi, 2018
A Manual for Future Foresight in Youth Information, Creativitas and Abo Akademi, 2018
Executive summary: Future YouthInformation Toolbox foresight activities looking into youth information work 2030, Creativitas, ERYICA, Abo Akademi, 2018
.

recent webinar
recent webinar
AI,
algorithmic stereotyping
and young people
12 May, 2020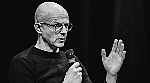 Dan McQuillan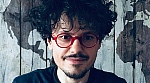 Ron Salaj
Presentations "AI and youth" Part I / Part II
Read the article

Calendar
Calendar
Inform other users about current developments in the youth field (seminars, reports, events). To submit a news on the EU-CoE youth partnership portal, you need first to register.