Don't push a snake with bare feet
Mark E. Taylor
Original Czech: Nedráždi hada bosou nohou
If you are wondering, so am I. Friend and colleague Ondras told me this one.
There are many times when we think things like:
Shall I do this?
Shall I talk with that person about this?
Dare I take a leap of faith with a particular methodology?
And the answer is often to be found in our state of inner readiness.
Do I really own the competences necessary to help me do this?
Have I understood properly the context within which I am acting – the people, the place, the demands?
Are there any habits of mine that I need to handle – those which usually work against my aims – like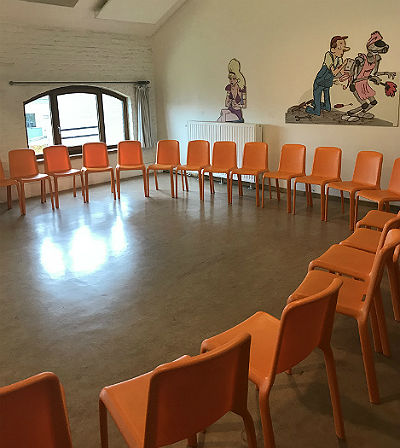 procrastinating or being shy at a particular moment?
If you can answer those questions positively, then you don't need shoes!
Otherwise: be careful out there!
Chairs in a circle – anyone?
On the Book of Face (if you are a member) you may see lots of trainer colleagues posting pictures like this. The almost empty room, possibly a welcome flip chart and of course a circle of chairs! That moment before the beginning of a training course, seminar or conference. An air of expectation!
How do they speak to you?
Sometimes those circles are really NOT circles, so how well will participants be able to see each other? Will they feel safe? Or will they have the type of reaction detailed here !
Digital mixing with Analogue?
As is very clear in this issue of Coyote, all things digital crop up in many areas of youth work. One of the challenges lies in choosing which tool to use, with whom and when.
An example: the facilitator of an event asks participants to write their questions to the speaker using Slido in order to save time and everyone can see the questions on the big screen. Participants follow instructions. But the speaker wants to hear the questions directly from the participants, so someone has to run around the room with a microphone anyway. How much time is actually saved?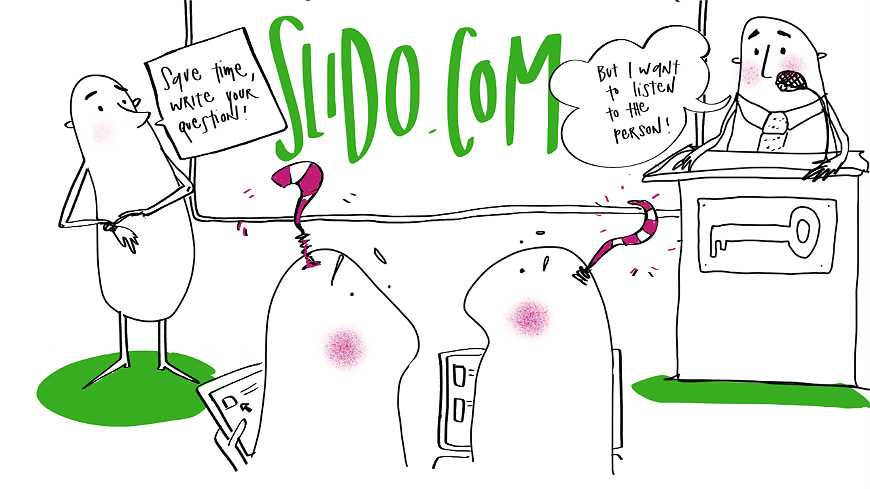 Another example: the facilitator of an event asks participants to use Kahoot! to express their opinions about various issues. The participants participate in the votes and the aggregate totals are seen on the screen. Immediately afterwards participants are asked to raise their hands to reply to a question about another issue. Very few people respond.
What is the problem? Switching too fast between different types of participation? That digital tool is anonymous, but raising your hand means exposing your opinion too directly?
Remembering by drawing!
You want to see how easy it is?
Well, this is the best video I ever saw to keep things simple, but not simplistic.
Get a paper and pen and give it a go!!
Learning to Learn: reports of its imminent demise exaggerated!
So happy to see that Learning to Learn is not dead as an identified "Key Competence for Life-long and Life-wide Learning"! During the revision of the Framework, there were various proposals along the way, such as replacing "L2L" with "Learning to Act". Late last year it seemed like this crucial competence was going to be somehow included in all the others as it IS needed everywhere. There was a certain logic to the idea. Still, along with a fair number of other colleagues, my reflected experience of working with the Framework has really emphasised how important it is to give "L2L" more visibility and consideration.
Sounds, inspirations
Courtney Barnett socks it to them!
Life-long learning has something to learn with DAGU
And finally
Thanks to those who write or give informal feedback. Next time we consider the "pataphysics of migration without fear"…