Marker: "Live streams", online questioning and bye Sir Ken
by Mark E. Taylor
18/12/2020
"Marker" is a regular column in Coyote ever since issue #0. It may encourage debate, self-reflection or even a certain regard… Who knows?
Remembering what "live streams" really are!
Not surprisingly, during the time we have been creating this issue my thoughts have been often with young people living in rural areas – what are their lives like? What challenges do they face? How do they cope with lousy rural transport? Where do they find joy and fun? Luckily I was able to escape to the Bavarian countryside for a couple of weeks this summer – a real lifesaver in many ways! It may sound pretty banal, but the chance to reconnect with nature again was real soul food. Soaking up the feel of being in a forest as the trees sway in the breeze, standing with your dog next to a tinkling real live stream – what a joy! So maybe there are some compensations for living near such places?!
Platforms and apps all free for teachers – what about non-formal educators?
As we pass through the effects of Covid-19 on youth work practice (and even theory), one thing makes me pretty fed up: the formal education sector gets free access to masses of platforms and apps. Have you tried to get that kind of access as a youth worker or trainer? Even platforms like Kahoot! are now charging for using their quiz templates for more than a handful of participants. I suppose the reason for much of this inequality is all about "recognition" of youth work – or the lack of it! Admittedly, if you are a representative of a registered NGO, then your chances are higher of at least getting reduced prices for using the top platforms – but try as an independent freelance and your chances are very slim! Should we start a campaign?
Preparing an online anything: the devil lies in the details!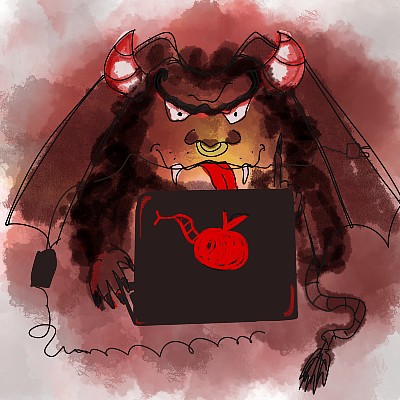 My goodness!! What a lot of work! Have you been involved in creating online meetings, encounters, courses, seminars, and the like recently?
I will not go into the BIG questions here about how to create new spaces for learning or how to avoid formula-style webinars (you know the kind of thing: hello everyone, here is our first guest speaker, you can write your questions in the chat, thank you first speaker and here is our next speaker and we will take the questions at the end if we have time…).
Rather, let's concentrate on the many details and questions requiring answers in order to run an online event, like:
Who is going to create the breakout groups? Should it be done randomly, directively (this participant must be in this group), left to choice? How can people change groups if they want?
How do we challenge the "dictatorship of Zoom" when all the host has to do is press a button and everyone is mute, or has to return to the main room?
If we have a live feed on Facebook or YouTube at the same time, who is going to pick up questions from the comments in addition to the ones coming through the chat on the main platform?
Remember: there are still "online virgins" out there who have to be included in the process properly! How do we make sure they are introduced to things like online etiquette, Menti, Jamboard, Padlet, etc., etc., without boring everyone else to bits?
What is our Plan B? Even our Plan C for when everything breaks down, the host disappears and the keynote speaker loses their presentation?
How do we choose/create little energisers or similar exercises which are inclusive?
How do we communicate as a team behind the scenes and consult with each other? Take quick decisions?
And – I think the most important question of all these days:
How is our general approach conducive to making participants' experiences more humane in an environment which is technological and, at first sight, pretty cold?
Goodbye Sir Ken – thank you so much!
In Sir Ken Robinson we lost one of the biggest inspirations in the educational field at the end of August this year – let's not beat around the bush, he was a real influencer also for many of us engaged in youth work. Tremendous insights, always delivered with a dash of humour. A great starting point is a TED Talk he gave in 2006 "Do schools kill creativity?" If you follow the link to his website you can find many suggestions for further reading and research. You will not be disappointed!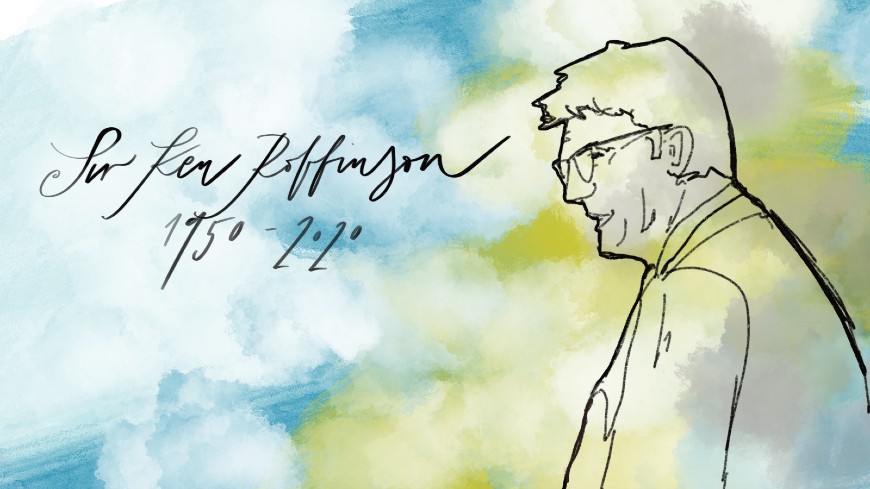 Sounds and reflections
Imagine the future with Xiye Bastida, climate activist – despair is not an option!
Are your training course participants performing well?
I think you really need to compare them with this mega trio:
Hard Times (1980), Pablo Gad, Soul Village
I'll just dance – what my mental breakdown sounds like (2020), Su Lee
Thanks to all those "imposters" who empathised over the past months – you brought much joy!
Next time we will consider the 'pataphysics' of appropriate beach wear in winter.