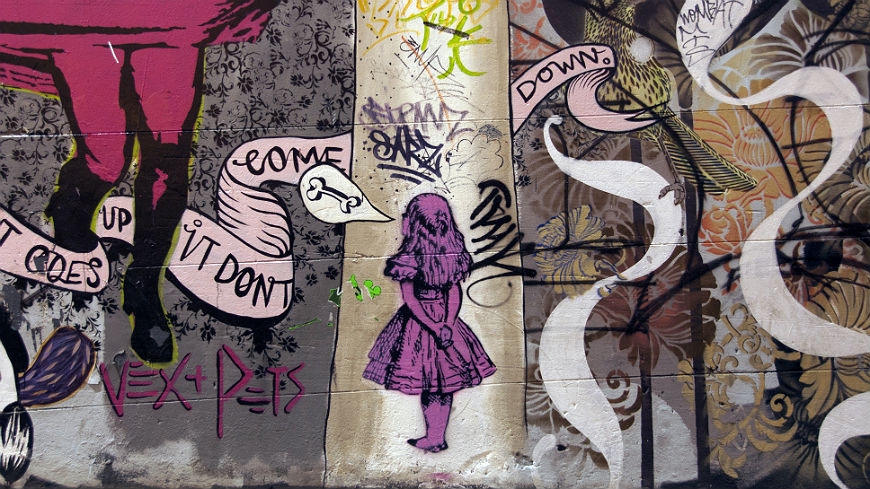 © photo by Nicholas Jones (Flickr), CC BY 2.0 licensce https://www.flickr.com/photos/nicholasjones/5032227403
EDC/HRE in Wonderland?!
By Asier Carrasco Gonzalez and Sulkhan Chargeishvili
15/09/2017
Planning a Journey and Packing
We wanted to invite you on a journey and, thinking about it, we realised that all our good trips have some challenges in them – having to get a ride in the back of a campervan with a stranger because we took the wrong train or spending the night in a foreign country's bus station after missing our bus. These things now make us laugh when we meet with our friends and remember those times, but it made us uneasy and nervous at the time.
If we think about our human rights education (HRE) and education for democratic citizenship (EDC) journey, we kind of feel the same. Our journey to introducing HRE and EDC in our organisations and youth work practices was not easy and made us nervous at the start. But now we look back and we find joy and laughs – and we see that the journey was totally worth it.
Now, dear reader, we are happy to share how we jumped into the EDC/HRE Wonderland and why we think it was worth it.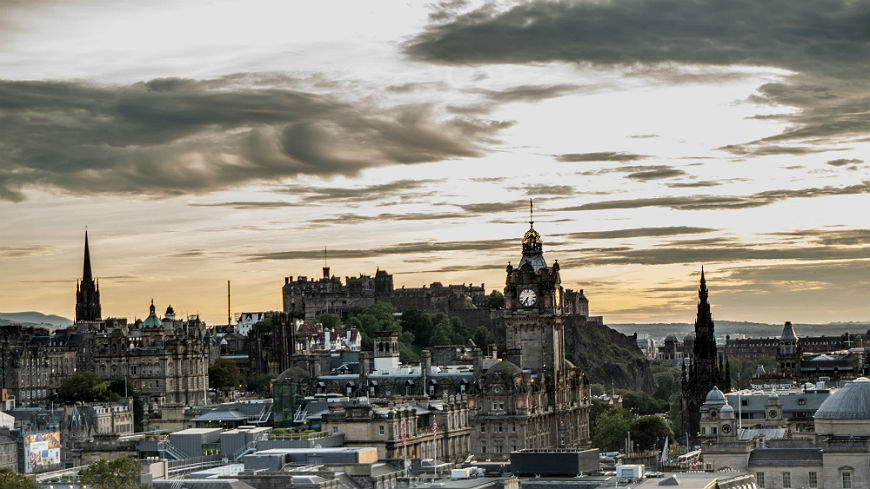 © Photo by Asier Carrasco Gonzalez
Taking a Journey in EDC/HRE
Asier's journey
I currently work as a youth and community development officer for LGBT Youth Scotland, where I run youth groups and projects. The organisation has the mission to "empower lesbian, gay, bisexual and transgender young people and the wider LGBT community so that they are embraced as full members of the Scottish family at home, school and in every community". I also collaborate with LEAP Sports Scotland doing training and project management at European level, some of those for youth workers and some for and with young people. Both organisations are firmly linked to human rights, inclusion and diversity as they work with LGBT people, but my journey starts way before I landed in Scotland. It started back in Spain, where I was working as a youth worker in a Salesian youth club, and I attended a training of trainers in human rights education with young people.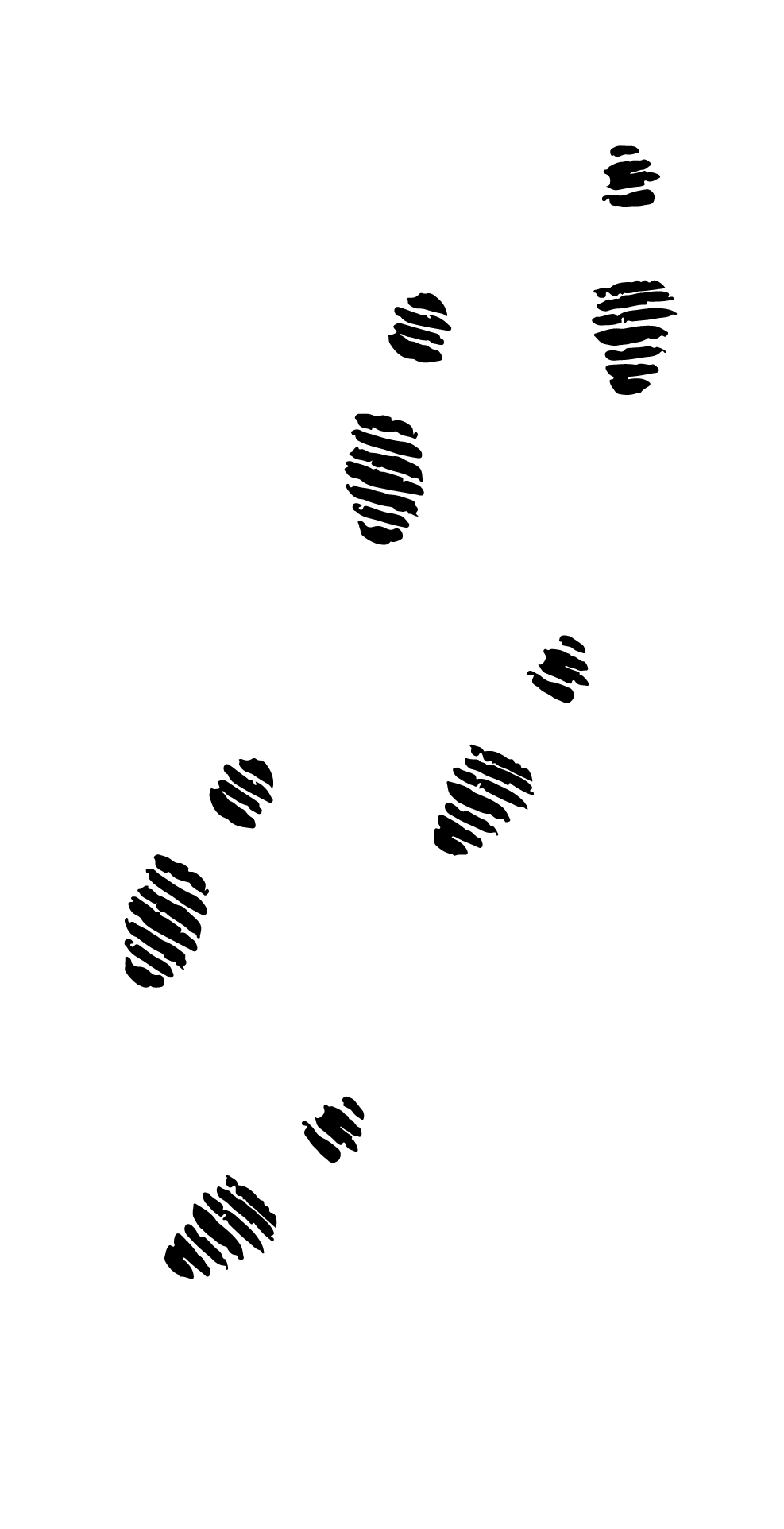 © Illustration by Marlies Pöschl
When you read about HRE or you speak with someone that "really" knows their stuff or does a good training, they always speak of HRE and the "about, through and for" aspect of it. When I started to think about my youth work practice from an HRE perspective I really struggled to understand this "about, through and for". I also struggled to make it relevant to the young people I was working with. It did not take me long to make peace with these two issues. The former we will tackle later, but when we speak about how to make HRE relevant to young people, I realised that like with most other things we do with young people it is not about doing things for them but WITH them. Listening to them, giving them space to own THEIR youth space (the physical, but also the rest of it, like the programming, etc.). What things do they like? What issues do they face in their life? And then the question is always: How does this relate to their rights, to human rights? Amnesty International states that "Human Rights Education connects us with real life issues empowering us to make meaningful change" and that "through human rights education you can empower yourself and others to develop the skills and attitudes that promote equality, dignity and respect in your community, society and worldwide".
My struggle with this was that I thought human rights are about gross violations and have little to do with my life or young people's lives. But, is it? Isn't gender equality a matter of human rights? Isn't bullying a violation of the right to education? Isn't discrimination something that we see in everyday life or in our digital lives rather often?
In Edinburgh, a well-known supermarket made state school kids queue outside at lunchtime, while the private school kids and adults could just walk in. This is discrimination. I have seen those queues and I asked the young people I work with what they think about it. They were used to it, but they weren't happy. "It's not fair," said one of the young people. However, it is not just unfair, but a matter of human rights. Here we have the ABOUT – people need to know about their human rights to be able to recognise them, they need to understand them.
Two of the organisations I work for have two examples of really interesting projects that were initiated by young people and that strongly link to HRE. First, LGBT Youth Scotland's charter mark. In 2003 a group of young people from Dumfries started a project that looks into the importance of the Convention on the Rights of the Child and the Universal Declaration of Human Rights for their lives. They looked at the matters that were important to them as LGBT young people and they realised that their rights were denied due to discrimination and prejudice; therefore they decided to create the LGBT Charter of rights that is used today to award those organisations that have taken a journey to LGBT equality and inclusion.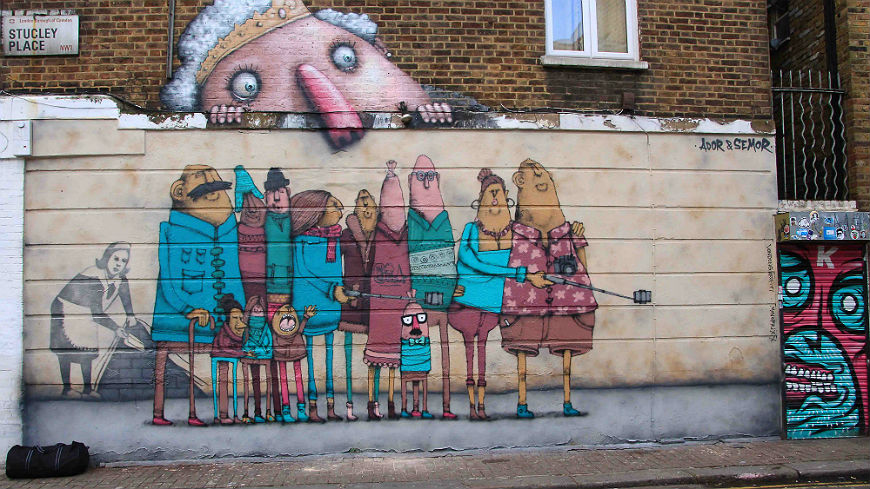 © photo by Maureen Barlin (Flickr, CC BY-NC-ND 2.0 license
https://www.flickr.com/photos/maureen_barlin/23181254870/
Street art in Camden, North London, December 2015, Artist: Ador & Semor
The second project is from LEAP Sports Scotland's Manifesto for Inclusive Physical Education. In a similar way, a group of school pupils at Shawlands Academy in Glasgow were experiencing a number of barriers to their participation in physical education and with support from their school and LEAP Sports Scotland they explored these barriers and then created a manifesto, Safer Sports at Shawlands Academy, which the school then committed to. From this work, the inclusive physical education manifesto was created and is now offered to schools across Scotland. These are two good practices that further show how knowing your rights empowers you to stand up FOR your rights and the rights of others and that many times enables change. Looking at these two projects and also other opportunities, I understood the FOR human rights bit.
Now the THROUGH – this was the most difficult one I think. It's just because I always believe that quality youth work should have this "THROUGH human rights" to be good youth work. So this aspect refers to the values, but also the practicalities, that pinpoint your and your organisation's youth work practice. Are you inclusive? What is the decision-making process? Is the youth club open and participatory? Democratic? At the end of the day, does your youth work practice uphold human rights and are your policies and practices human rights-based? I know, we are again facing the H word, human rights, and I feel again impelled to think about the big challenges. Discussing a human rights-based approach to education I came across this statement by several people on several separate occasions: "We do not punish physically the kids anymore" and while this is fantastic there are other aspects to consider: equality, diversity, democracy, power dynamics, transparency, decision making – it is about how you run your youth group and projects.
And one thing I realised on this journey is that you need to start somewhere and that you do not need to be an HR lawyer to educate about, through and for human rights. Of course, you need to know something about HR, but I bet you already know a fair bit!
Sulkhan's journey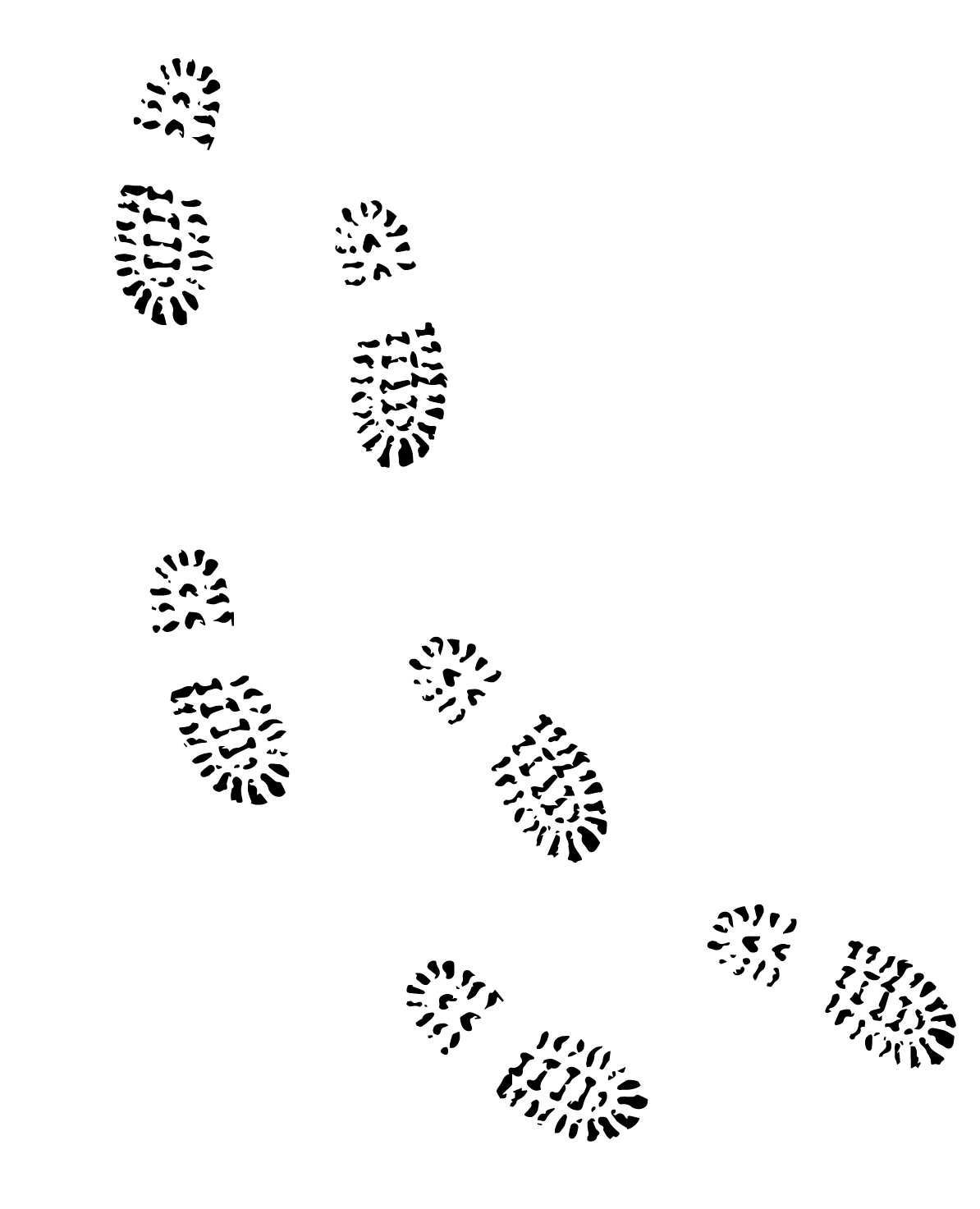 © Illustration by Marlies Pöschl
I am a passionate trainer with an academic background in social work and extensive practice in youth work who jumped into the non-formal education field in 2009. Since then I have been thrilled to prove how non-formal education can promote social change, empower individuals and support them to transform their lives. Since 2010 I have worked on issues such as: local democracy, social inclusion of young people from disadvantaged neighbourhoods, life skills development and training, school democracy and youth participation, as well as supporting co-operation between formal and non-formal education settings and empowering youth workers to apply a mixed-ability approach in their non-formal education activities. I am currently based in Tbilisi, Georgia. Besides freelance work, I try to stay connected with grassroots youth work – that's why I work (part-time) in my city at the upper-secondary school, which was named after Ilia Vekua. Here, I plan and facilitate youth work programmes for school students, which can be presented as human rights-based youth work, as we are mainly using youth work to practise human rights education. I am also a board member of the Association of Youth Workers of Georgia – which is the newly formed association aiming to promote recognition of youth work at national level.
So this is how my journey started:
"Where, after all, do universal human rights begin? In small places, close to home", said Eleanor Roosevelt (Roosevelt 1958). Perhaps, human rights begin even at home, from the point when babies take their first steps and begin their journey in the world, in Wonderland. This, let's leave for you to decide.
Children and young people would rather play games, enjoy their free time to interact with each other, have an ice cream during hot summer days, chat about relationships or plan a hiking tour in the mountains. This is obvious, who wouldn't have enjoyed all those nice moments of life. What about human rights? In the society where I live, most of the young people think that human rights are for lawyers, politicians and experts. Is it that hard to understand human rights? Well, for a 14-year-old youngster hearing sophisticated words like "declaration", "convention", "articles" might be confusing and unattractive – it is not something for them. Let's imagine the situation when at the ice cream shop one child gets two scoops of fruit ice cream and the other child pays exactly the same and gets half of it just because she or he is not white. Obviously, the one with half the ice cream will be frustrated and sad. I wonder how many years it will take for him or her to understand that it wasn't just a frustration but a matter of human rights violation, discrimination based on their skin colour.
The question is how we can manage to get the child to connect the ice cream story with human rights as soon as possible. For me, it was a question for many years, whether it could have been possible, but later I realised that youth work can do this magic and make it happen. Why? It took me a while to answer this question. Dear reader, try to find the answer in my story.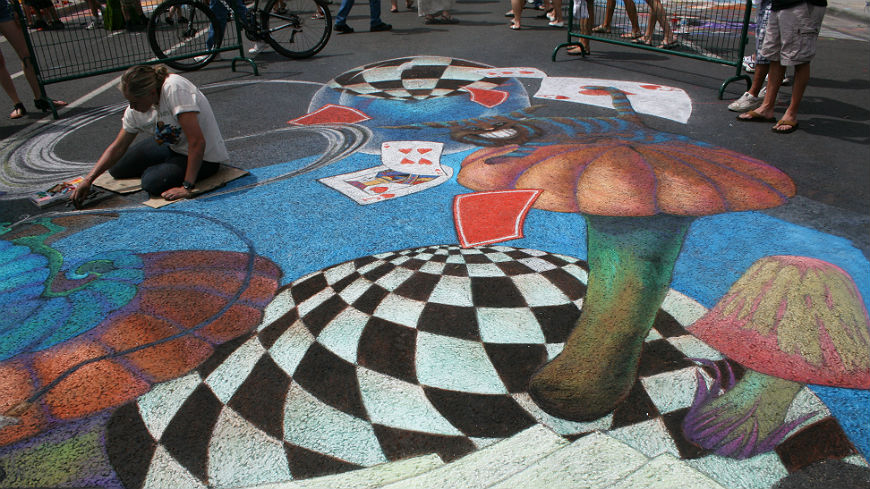 © Photo by Maureen Barlin (Flickr, CC BY-NC-ND 2.0 license
https://www.flickr.com/photos/maureen_barlin/23181254870/
Street art in Camden, North London, December 2015, Artist: Ador & Semor
Getting back to when I started to be involved in training as a youth worker, I was always told that youth work should be based on the interests of young people. I was applying it for quite some time before I realised that the interests of young people were mainly oriented on playing and having fun. I was trying to combine human rights topics that were relevant to their needs but I was afraid to lose them from my programme. I had that "aha" moment when during one of the meetings with young people at the school-based youth club I told members of the club that they had a chance to create the code of conduct we would follow during the rest of the year. I left them in the room alone and asked them to think of the dos and don'ts they wished to have while spending their time in the youth club. Surprisingly, one of the youngsters said, "Wow, it's awesome, it's like tidying up the flat." I asked him to share the reason why he thought so. He said, "Because when my parents clean up the flat, I mess it up very easily but when I do it I take care of it and, moreover, I request that others do the same." These words gave me a chance to reflect that human rights might not be so interesting for young people when it's delivered in exactly the same way as lawyers are being taught, but creating a group code of conduct, having discussions about tidying the flat and respecting it, is exactly the way in which I could bring human rights education into my youth work activities.
Using the human rights approach for a while brought another dimension to my youth work and the journey continued. Slowly, losing the interest of young people in my youth work activities filled with the topic of human rights has disappeared, as human rights became their authentic, growing interest. This was an unexpected metamorphose – turning fears into confidence, merging interests with needs. That was the moment when I felt ready as a youth worker to bring about and for the human rights dimension in our journey.
Compass and Compasito were our "can't go without" journey companions – always in our suitcases like sunscreen or a favourite pair of socks. After the Zabderfilio puppet play (an activity from Compasito) about tolerance, the youngsters said they wanted to go further, out of their own community. So we started taking action. We went to the Pankisi Valley which is the place in Georgia populated mostly by the refugees from Chechnya. There are stereotypes in Georgian society that this valley is mostly populated by terrorists and is not safe to visit. But the young people wanted to take action for human rights and "practise what we preach", so we went to Pankisi together with 20 young people to meet 20 of their peers from Pankisi.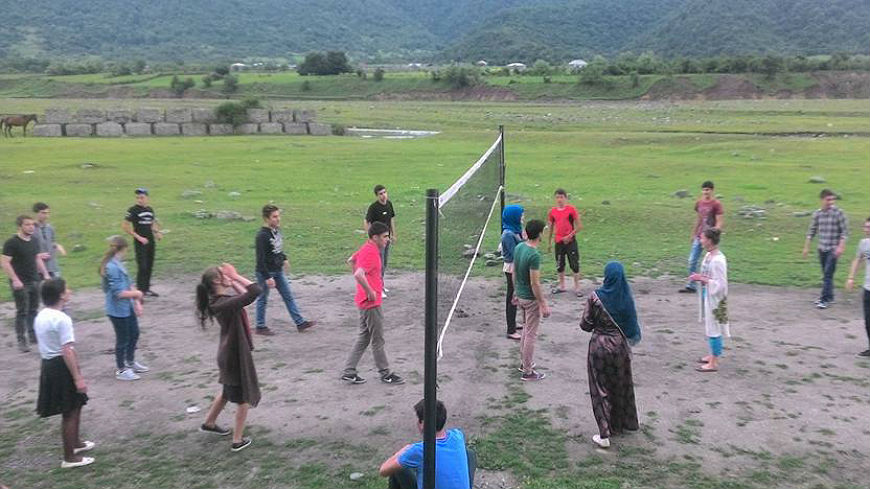 © Photo by Sulkhan Chargeishvili
Once there, I realised that youth work and human rights education are the ways to bring change to our lives. Imagine the scene of playing volleyball. The invitation to the game came from the young people from Pankisi; they invited only boys (we thought girls weren't allowed to play). I went for a snack with a colleague of mine and after five minutes I returned and I couldn't believe my eyes. "My" young people were explaining to the young people from Pankisi why girls' participation is important, and there you go, I was seeing how excited the girls were to join the guys and play together, chat, interact with each other and just have a good time, equally. And there we made a small but important change because of human rights education and youth work. Youth work's magic is in its multiplying effect. It enables young people to believe in what they do and continue bringing positive change even if the organised youth work process is over. Try to let the young people you are working with believe that they are change-makers and that even a small change matters, and you will see surprising multiplying effects straight after.
After this story, three years passed and some radical groups in Georgia started to campaign against Compasito asking the Government of Georgia to ban it from all educational institutions. After the news on TV about this, I received a petition from one of the young people involved in the youth club I am facilitating stating that all the members of the youth club had decided to defend Compasito and educate other children about how useful it is. And again, I realised that the journey continues, I am not the only one on this adventure. Now I know that learning about, for and through human rights really works, together with young people, close to home.
Perhaps, one day, if the ice cream story is repeated, another child in the queue will speak up and ask for the equal amount of scoops for everyone paying the same.
Tips for fellow travellers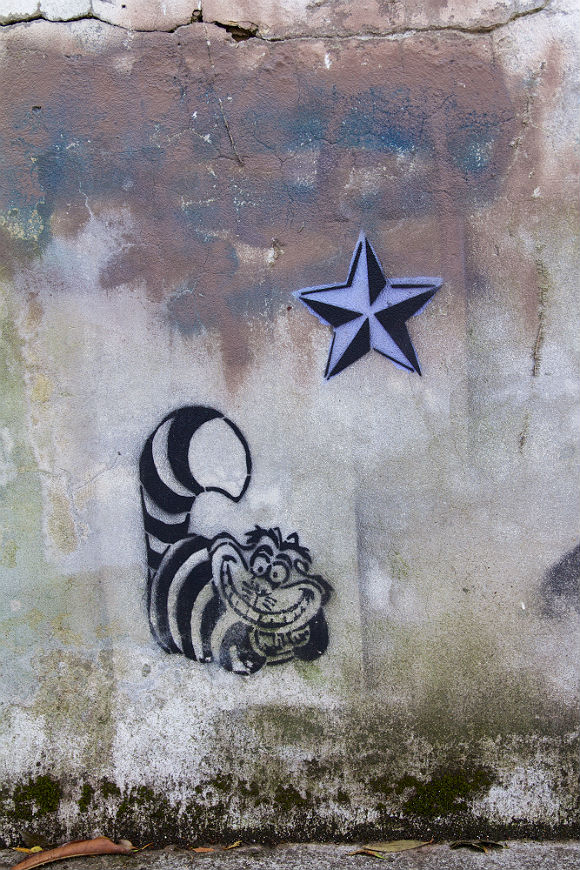 © photo by JAM Project (Flickr), CC BY-SA 2.0 license
https://www.flickr.com/photos/jam_project/10897219005/
Remember Wonderland? It was an exciting place, full of fun and surprises, but there were also some challenges that Alice had to overcome. Human rights education is a journey, just like the one Alice took. It is not always easy but it is worth it. It helps to create a culture of human rights. That is a culture of respect, inclusion, fairness, mutual understanding and help. We know that sometimes it seems that working on topics like these is not making much difference in the grand scheme of life, but imagine if many educators (youth workers, trainers, teachers, social workers) in many places were doing small things on HRE and EDC what we could achieve.
Our tips are:
(Try to think about them just before you fall asleep, as the best ideas come at that time.)
Keep your ears open and listen to your young people. What are their problems, their issues, their dreams?
Learn a bit about human rights. You do not need to be a lawyer but it helps if you know a bit more about them. It will be easier for you to link your young people's lives to activities and ideas that work on certain rights or principles that they will be interested in.
Look at your practices and procedures in the light of EDC and HRE. What could you change to make them more in line with human rights and democratic principles?
Get or make some posters with the different rights on them or with illustrations about the rights and put them in places where people can see them and read them (we have an A1 poster of the European Convention on Human Rights in the toilet of the youth space I work in).
Contact other organisations or people that might be of help because they already have some history of working with human rights or because they have a remit to work on these themes.
Believe in young people – let them do what they really want to do (even if you consider it to be "pointless"; they will feel it very soon and make an inspiring follow-up, become multipliers and start to bring positive change before you realise it is happening.
Concentrate on values – youth work is not all about knowledge, mainly hearts and feelings are what really matter. Try to let them feel how the ice cream story would effects the feelings of the characters involved. You can use activities from Compass and Compasito for this.
Promote networking – young people need their peer support, so try to organise group activities as it will help them to work collaboratively and to see that there are other young people who believe in the same ideas as they do.
And CELEBRATE – celebration is needed! Celebrate every single success that you and your young people will have through working together. Celebration is often forgotten but in reality it makes us reflect things (even our mistakes) and gives us motivation to continue working for, through and about human rights.
References
Roosevelt E. (1958), "The great question", remarks delivered at the United Nations in New York on 27 March.
Do you have comments on the article?
Use the Feedback form to give your comments and/or visit our Facebook page!



Partnership between the European Commission and the Council of Europe in the field of youth
c/o Council of Europe / Directorate of Democratic Citizenship and Participation Youth Department / F-67075 Strasbourg Cedex, France
c/o Council of Europe / Brussels office / Avenue des Nerviens 85 / B-1040 Brussels / Belgium