North Macedonia - Teachers for Education, Democracy and Human Rights
Implementing organisation
Association Leaders for education, activism and development (LEAD), North Macedonia
Resource/publication to be used
Overall objective
Contribute to the improvement of human rights education practices in primary and secondary schools in North Macedonia.
Specific objectives
Improve the competencies of Primary and Secondary teachers to teach controversial subjects and use their skills on this topic in their classrooms.
Raise the awareness of key educational institutions and the public about the introduction of human rights education in the curricula of the formal educational system and about the importance of teaching controversial issues.
Outputs/expected results
The Training pack "Teaching controversial issues" was translated, adapted and disseminated in Macedonian language.
An online training course (2 days) was conducted to build the capacities of 30 teachers on how to use the training pack "Teaching controversial issues".
30 individual plans on how to handle controversial issues were developed by the trained teachers, to conduct follow-up activities with their students.
60 follow-up sessions were organised in primary and high schools about controversial issues to pilot the individual plans developed by the trained teachers.
A national conference was organised with key stakeholders, a position paper was drafted on the situation of EDC/HRE in North Macedonia, and one video material was created for advocacy and awareness raising purposes.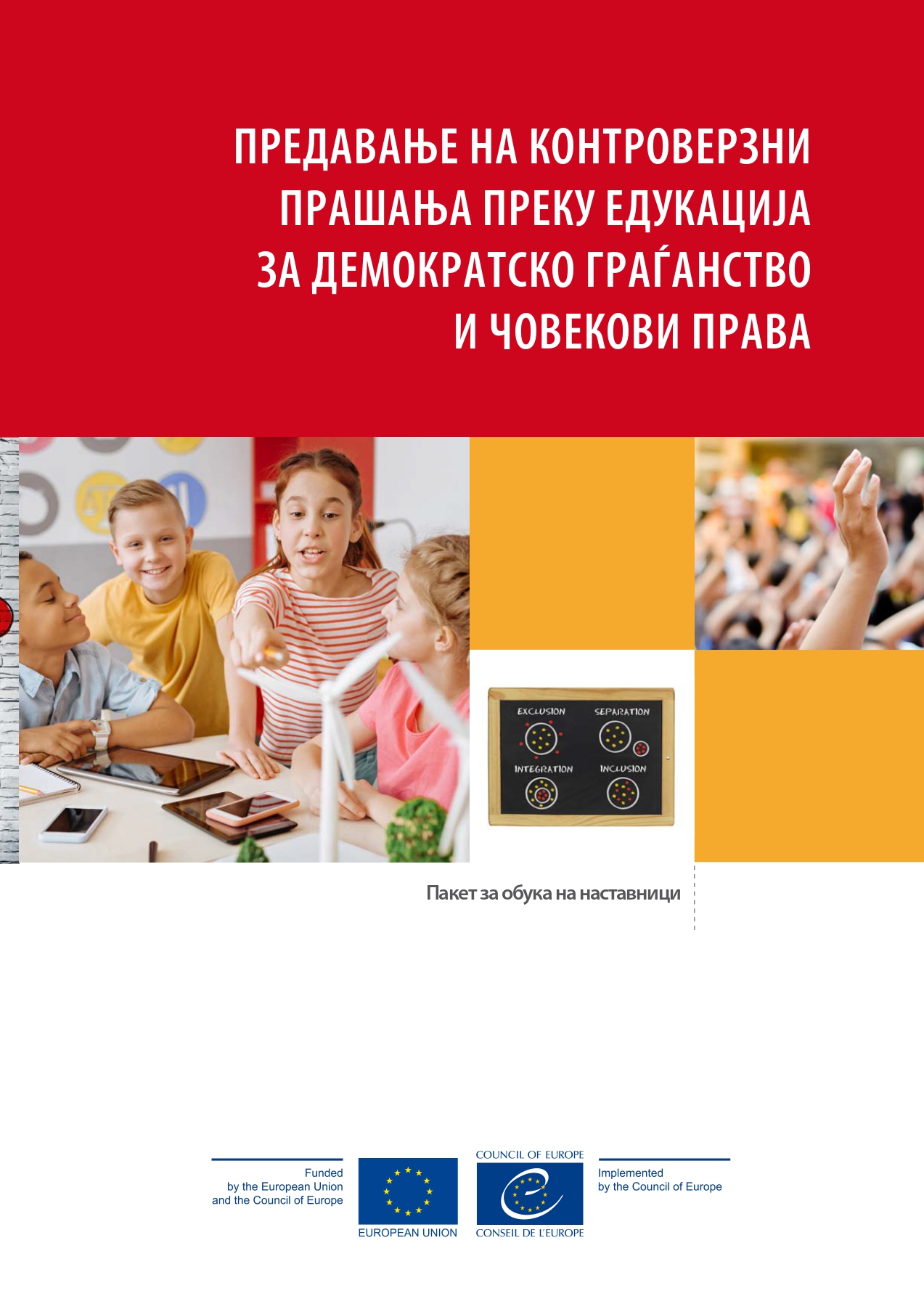 Teaching controversial issues through education for democratic citizenship and human rights
The training pack is a professional development programme for teachers designed to support and promote the teaching of controversial issues in European schools.
Download in Macedonian and other languages