Article - Project CoLAB: Second coordination meeting

Partners' contribution*
Partners' contribution*
Strasbourg, 17 October 2018
In September 2018, the LUMSA University hosted in Rome the second meeting of the Project "coLAB - a laboratory for new forms of collaboration" funded by the European Union / Council of Europe Joint Programme "Democratic and Inclusive School Culture in Operation (DISCO)".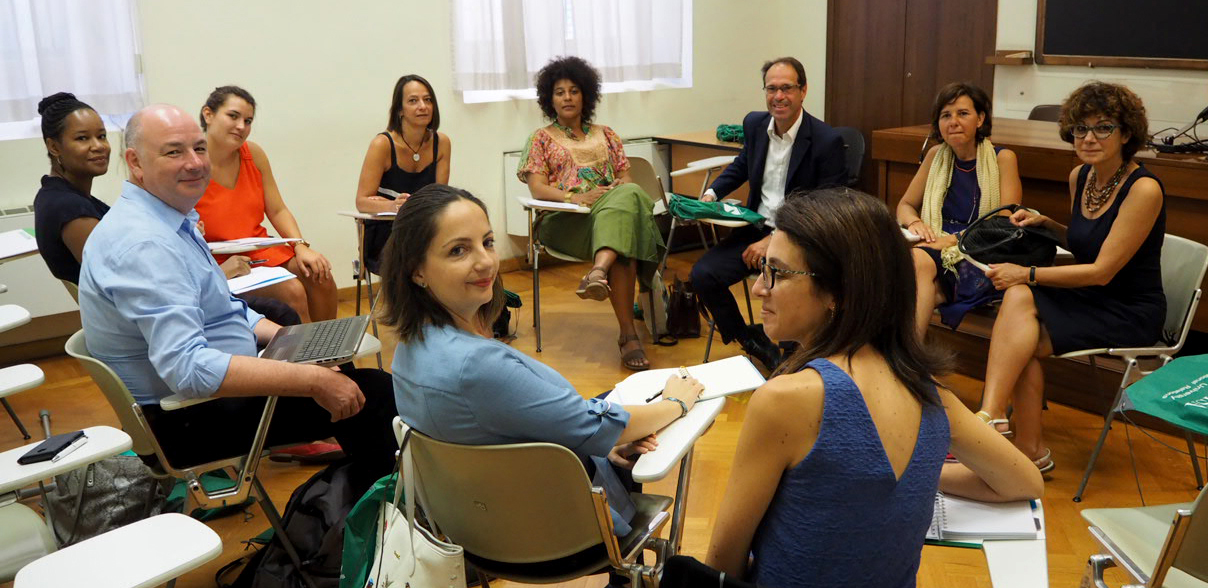 Partners from Belgium, the United Kingdom, France, and Italy gathered together to further develop the planning of activities and to share their ideas and proposals on the project.
Prof. Gennaro Iasevoli, Dean of the Department of Human Studies, welcomed the participants saying, among other things: "LUMSA is very proud to be part of this European project which is very close to our values. Since the very beginning, LUMSA has been very much characterised by paying strong attention to people and by providing services which are close to peoples' needs. Through this project we expect to add an element of innovation to our courses, both in terms of content and in terms of didactics, thus further developing the social impact of our education on the younger generation."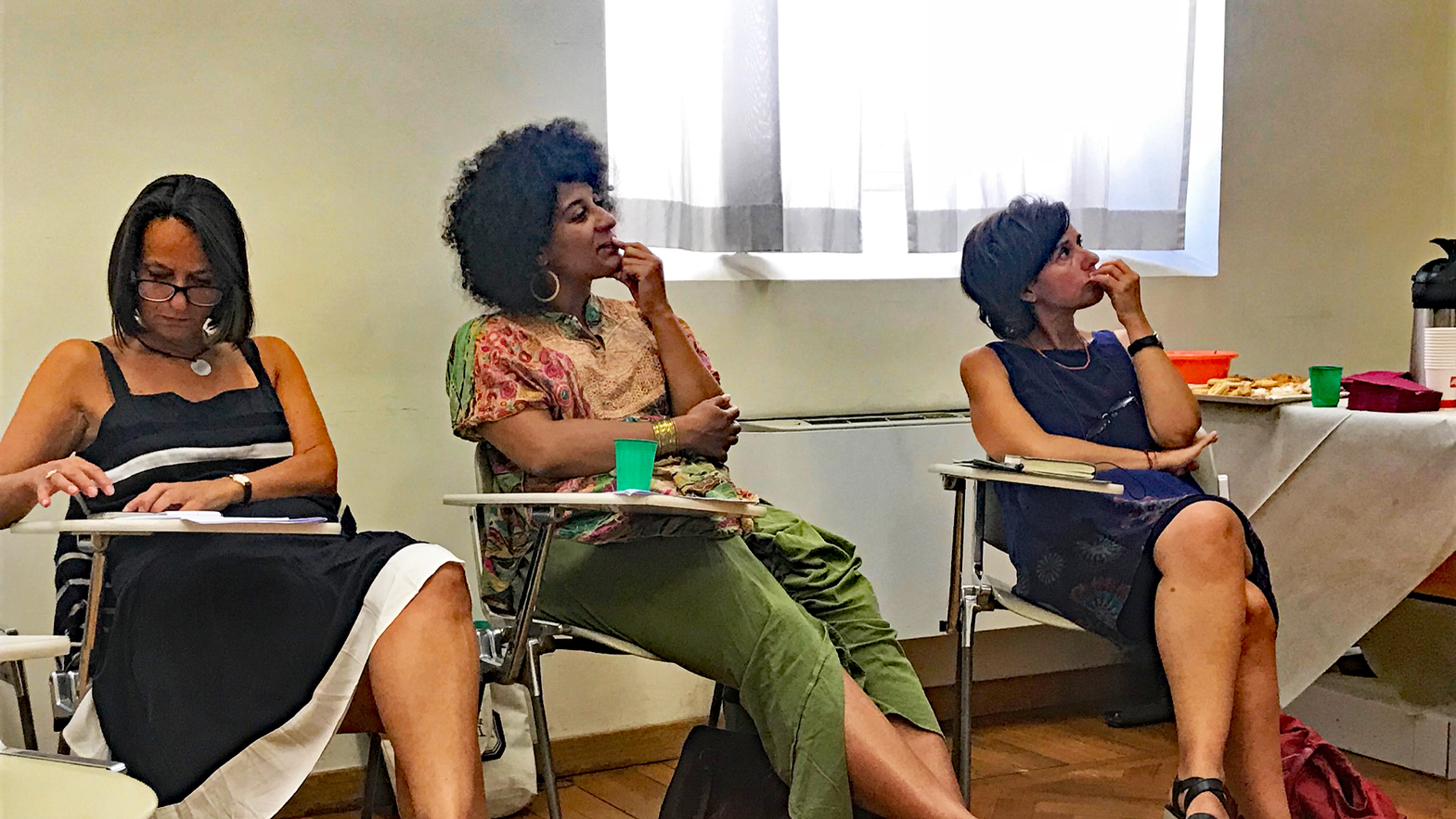 The phase of recruiting refugee experts for the project is almost completed and the lectures will start soon in the participating institutions. In Rome, teaching opportunities will be created for a number of courses within the Department of Social Studies, namely: psychology, education, geography and sociology. Incoming refugee experts will work together with the professors who run the courses and they will deliver lectures that will cover new topics. These will be linked to the courses on offer, but will also add new elements in terms of the content and the didactics.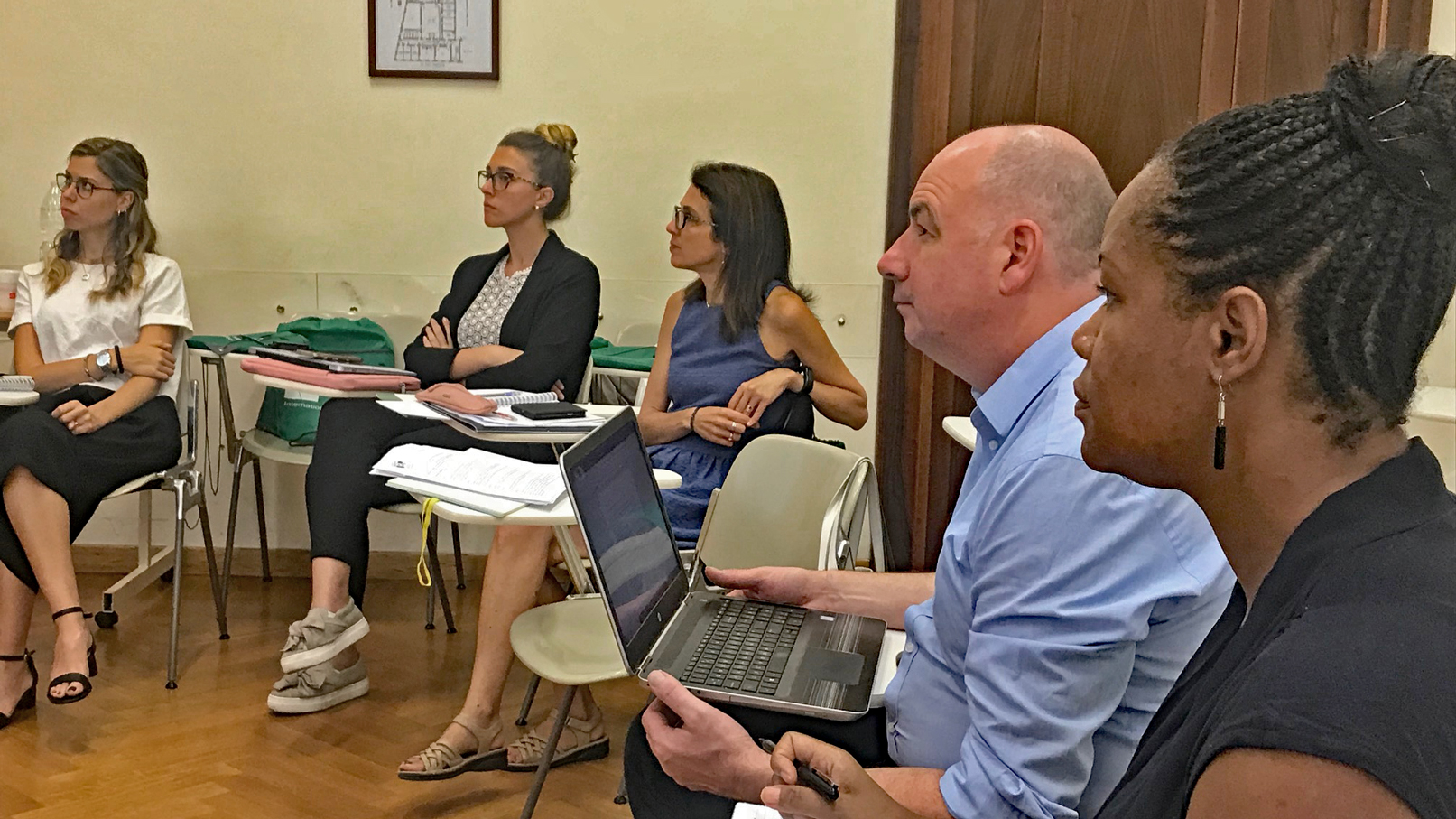 A very interesting part of the meeting was devoted to the discussion with two Italian NGOs working with refugees, Comunità di Sant'Egidio and Centro Astalli. The Comunità di Sant'Egidio highlighted the importance of working with refugees in order to address not only their basic needs, but also to help them become autonomous and integrated in the society, including through decent work. Amongst other things, the Comunità di Sant'Egidio organises language courses for refugees. Learning Italian, the language of the host country, plays a pivotal role in the integration of refugees and it is important to offer different levels of Italian language proficiency to suit each refugee's needs.
The Centro Astalli underlined that people know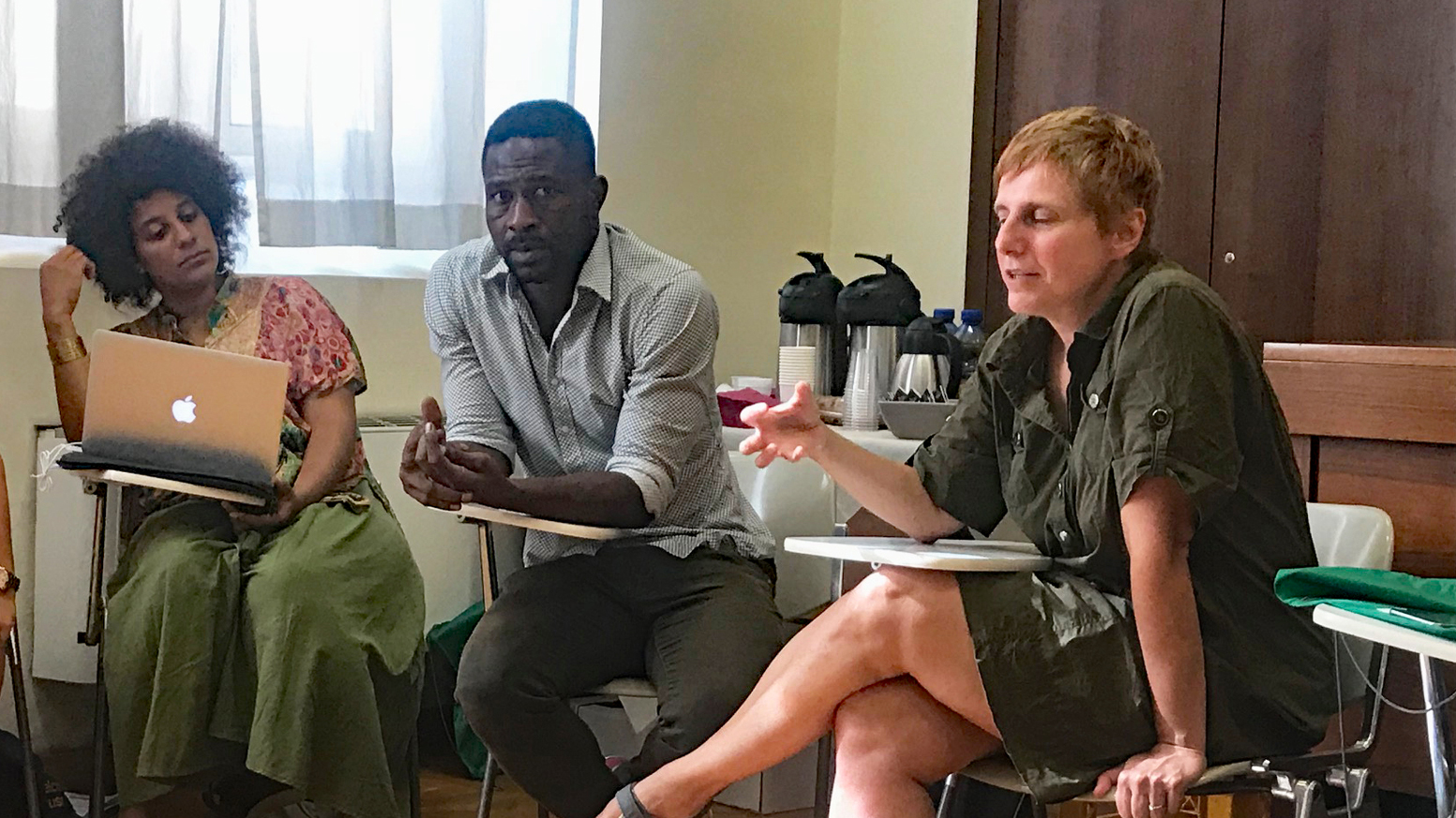 very little about the real condition and the stories of refugees. For this reason, they are developing a project called "Finestre" ("Windows") with schools whereby schoolchildren can meet refugees and learn directly about their condition. The Centro Astalli provide classes with the possibility of studying about asylum seekers and refugees through music, journalism, literature, art and through lectures about the geopolitical contexts from which the migratory flows originate.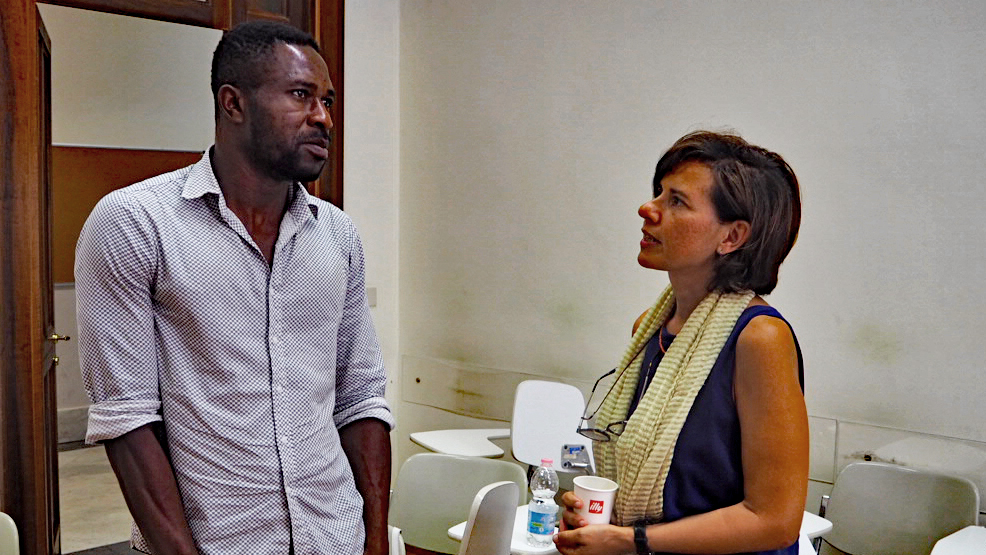 Three refugees attended the meeting in Rome and told their stories to the participants. F.T., a journalist from Cameroon, said that he experienced the weight of prejudice on his status of refugee. His neighbours, for instance, did not want their young daughter to talk to him. Every time F.T. asks for help, he feels that people think that he is trying to sell something to them. The question that he keeps receiving since arriving in Italy has been "What can we do for you?", whereas it would seem more appropriate to F.T. if he was asked "What can we together do to help you?"
Another refugee, S.D. from Mali, has dealt with the same level of prejudice. S.D. has a degree in law, but many people take this statement with disbelief as many do not know that there are universities in African countries that award quality degrees.
Finally, D.G. from Albania explained that even though he is fully integrated and works in education, many people find it hard to understand what he and his family have gone through to get to this status. For example, many people find it hard to believe that when he first arrived in Italy he and his family had to live in the streets and be fed and clothed by people.
The meeting has been a good opportunity for the project partners to share and discuss the progress of activities. The next Coordination meeting will be held in Clermont Ferrand on 17-18 January 2019.
*This article was drafted by CoLAB project partners. The opinions expressed in this article are the responsibility of the authors and do not necessarily reflect the official policy of the Council of Europe or the European Union.