Project 1: Managing Controversy: A Whole-School Training Tool
Countries involved:
Austria, Cyprus, Ireland, Montenegro, and the United Kingdom with the support of Albania, France and Sweden
Overall objective:
To develop a training tool on Managing Controversy in Schools which offers practical support to school leaders/senior managers on how to proactively manage and react to controversial issues in and beyond the school.
Expected outcomes:
A whole school training tool on handling controversial issues is developed and piloted;
A scoping paper - on why school leaders/senior managers in schools play a crucial role in managing controversial issues in schools is developed;
A practical 'How to' guide - on providing answers and guidance in relation to the FAQs for school leaders/senior managers concerning managing proactively and reactively controversial issues is produced;
An on-line self-evaluation matrix – on key aspects of school policies and practices that impact on how well schools manage controversy so that school leaders/senior managers (primary and secondary) can see where their schools are 'at' and plan for further actions is developed;
The training tool is integrated into existing Education for Democratic Citizenship / Human Rights Education (EDC/HRE) activities by the Council of Europe, including Pestalozzi training, member states and partner organisations, such as the European Wergeland Centre and the Summer Academy programme
Managing controversy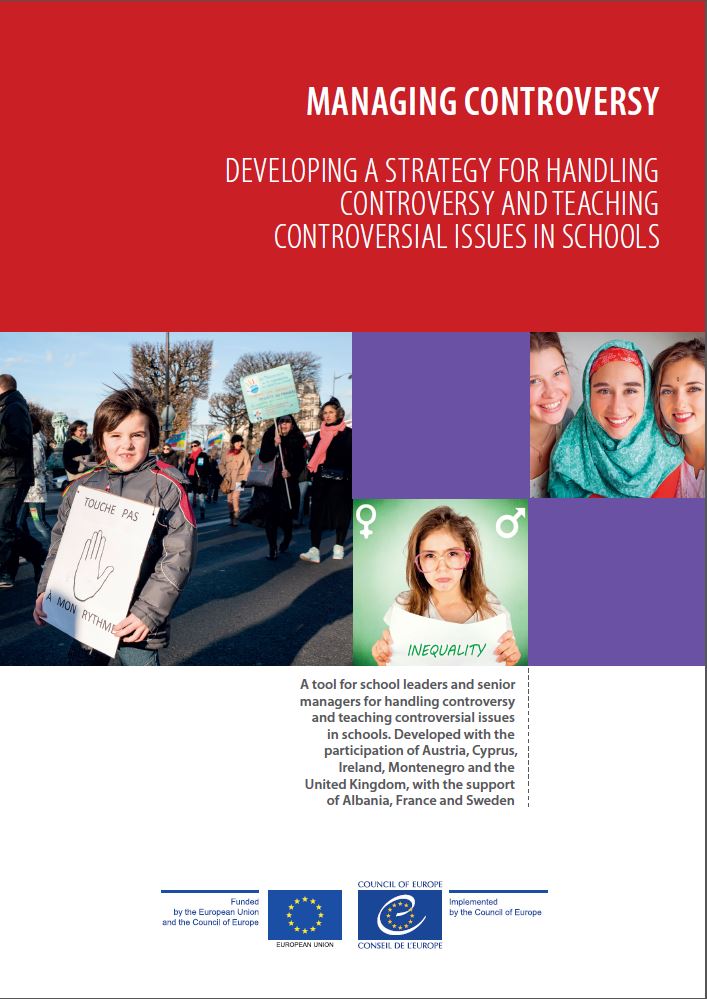 This tool aims to help strengthen the managing of controversial issues at whole-school level.
Download here.