Intercultural learning – A solution in the post-truth era
by Oana Nestian Sandu
30/11/2018
I cannot think of a time when intercultural learning was not or will not continue to be relevant for people living in Europe, whether they live in a different country than the one in which they were born or they have never travelled outside of their hometown; whether they identify with the majority culture of the society in which they live, or with another, or with several cultures; whether they have been discriminated against or have discriminated, or do not know what discrimination is. Intercultural learning can help all of us understand what happens when people who identify with different cultures live together and how each and every one of us can do his or her part to build a society that is welcoming, inclusive and able to reject nationalism and other supremacist views.
The aims of intercultural learning go beyond learning about cultural specificities, customs and traditions to building societies in which all people can fully and freely participate. Its main purpose is "to inflect ethnocentric perspectives, fight prejudices and promote solidarity actions that support equality in human dignity and respect for the plurality of cultural identities".[1]
We currently face in Europe various situations that make it harder for us to achieve the aims of intercultural learning. Among them, I would like to point out two, which are actually feeding each other: populism and polarisation. It seems that everyone is living in their bubble, made even more homogenous by the algorithms of social media. These bubbles are not necessarily made of different cultures, each with their own bubble, but rather there are people who are open-minded about some aspects of diversity in one bubble and people who are narrow-minded in another bubble. I intentionally wrote "some aspects of diversity" because, unfortunately, there are many people who are respectful of some identities, but not others. There are people who support the integration of migrants, but make racist comments about the Roma; there are people who advocate for LGBTQ+ rights, but who see Muslims as a threat. In other words, overcoming one's bias towards a certain group of people does not extrapolate to others. In this context, our main challenge is to open and maintain dialogue with people who still have racist world views and who are nowadays empowered by the discourse and behaviour of some politicians in Europe and beyond, to continue the conversation instead of hitting the block button and to continue believing that each and every one of us can make a difference in the world.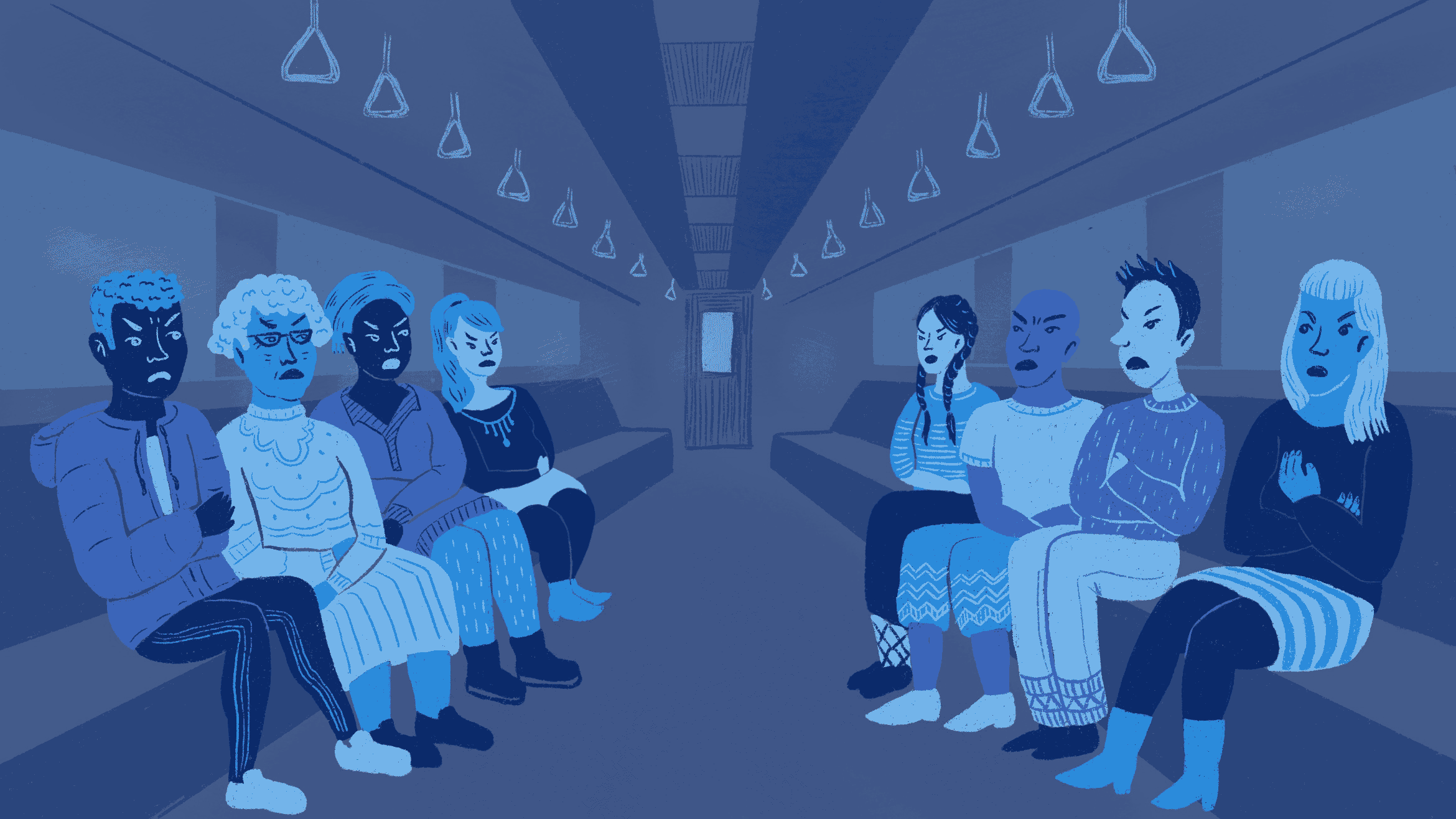 Intercultural learning – continuously changing
It is important to note that the theories, methods and even the aims of intercultural learning have changed quite a bit throughout the years in order to respond to new contexts and to bring forward more nuanced understandings of the topic. For example, we are still trying to find answers to the question "what is culture?". This struggle shows the preoccupation of promoters of intercultural learning to respond to real-life situations and educational practices by adapting the theory to the existing realities instead of forcing realities to fit into a theoretical model. At the same time, more attention is given to other factors that impact intercultural relations, such as economic aspects, power structures, historical factors, or geographical settings. In other words, we move away from the tendency to see "culture" as solely responsible for people's behaviour. When it comes to methods and aims, they do not focus only on learning about each other or from each other, but also on working together to build intercultural societies and to redress historical injustices.
Terminology related to intercultural learning progressed from a perspective in which the majority are doing "benevolent" actions for the minorities (terms such as dealing with diversity, tolerance, assimilation, etc.) to a perspective in which people belonging to different cultural groups interact on an equal footing (terms such as respect for diversity, intercultural dialogue, social inclusion, etc.).
Some other significant changes include:
addressing all forms of diversity, not only national cultures, as well as the intersectionality[2] of various aspects of identity;
viewing identity as fluid, in a process of continuous construction, not as something "given" to us at birth;
learning about both similarities and differences between cultures, and understanding that if we focus on only one or the other we will have an incomplete and false understanding of the reality;
reflecting upon the different ways in which culture is intertwined with social, economic and political aspects in any given society;
not shying away from addressing stereotypes, prejudices, discrimination and historical injustices in order to understand how they function and to find the most efficient ways to challenge them.
Intercultural learning in the EU–Council of Europe partnership in the field of youth
In 2000, the partnership published as part of the training kits series the T-Kit on intercultural learning, described by the authors as "a challenging exercise."[3] The publication brought the topic of intercultural learning to the forefront of the partnership's activities and offered youth trainers ideas and methods to engage young people in meaningful processes of learning about themselves, about other people and about the context in which they lived from an intercultural perspective. About 18 years later, it was considered that the European context had changed quite a bit and the understanding of intercultural learning had become more nuanced, so the decision was taken to rewrite the T-Kit in order to reflect all these changes and to adapt it to present day realities. Most probably in a few years a new version will be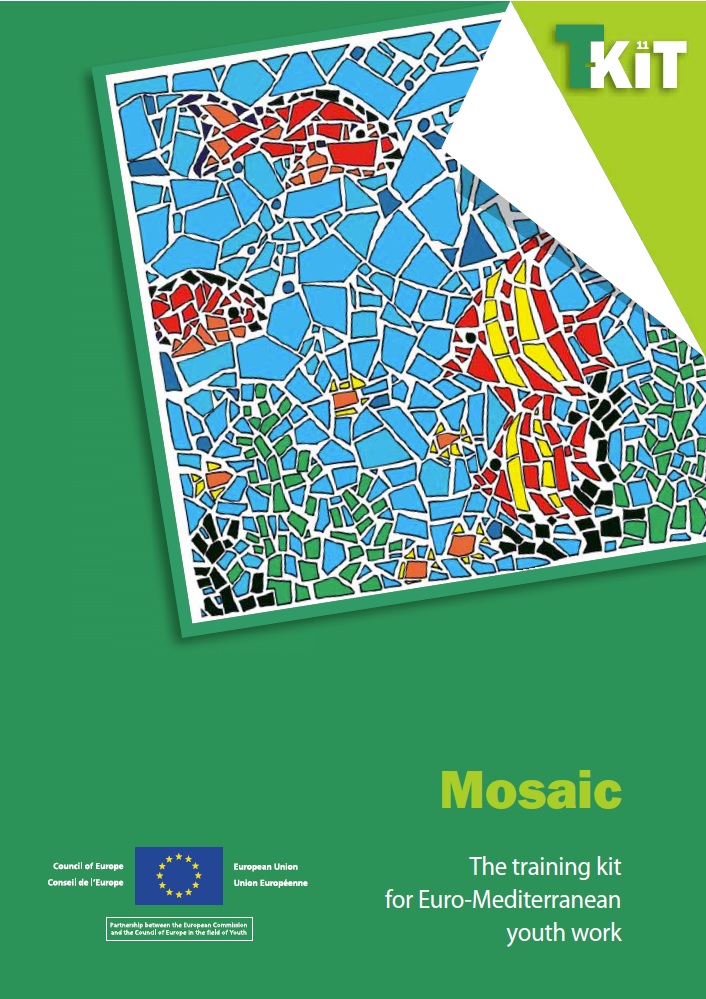 needed and this speaks volumes about how intercultural learning is embedded in practice, in real-life contexts and about the commitment of intercultural educators to adapt its theories and methods to the changing realities and not the other way around.
Youth work in Europe has focused beyond European borders as well. T-Kit 11 – Mosaic: the training kit for Euro-Mediterranean youth work was published in 2010 to offer trainers and project leaders essential information and methodological proposals enabling them to understand, address and question common issues present in the reality of Euro-Mediterranean youth projects.
The youth partnership has also focused on providing young people with specific tools to prepare and assess their intercultural learning activities. One of these tools is "The guidelines for intercultural dialogue", a tool to support organisers, trainers and facilitators of youth activities to consciously address intercultural dialogue in their projects.
Intercultural learning – what next?
Intercultural learning encourages us to ask more questions rather than to look for quick answers. Thus, it is offering us a strong antidote to fake news and other manipulation attempts. Post-truth politics appeals to emotions, while largely ignoring facts. It feeds on the "us vs. them" rhetoric, which is exactly the opposite of what intercultural learning is promoting. Unfortunately, many people are looking for the easy solution, for the quick fix, for the scapegoat, for promises of greatness.
Intercultural learning does not promise easy solutions and does not give simple answers. On the contrary, it shows us that we need to work hard to unlearn what we have learned, to identify our biases, our stereotypes and to change the way in which we see reality. This is a complex task with a lifelong duration. It can, most certainly, seem more appealing for some people to believe that the reality is black and white and that people are good or bad (after all, this dichotomy is what all our children's books and movies are based on. Yes, including Star Wars) than to question everything they know. But the reward of engaging in intercultural learning processes is like gaining another set of eyes.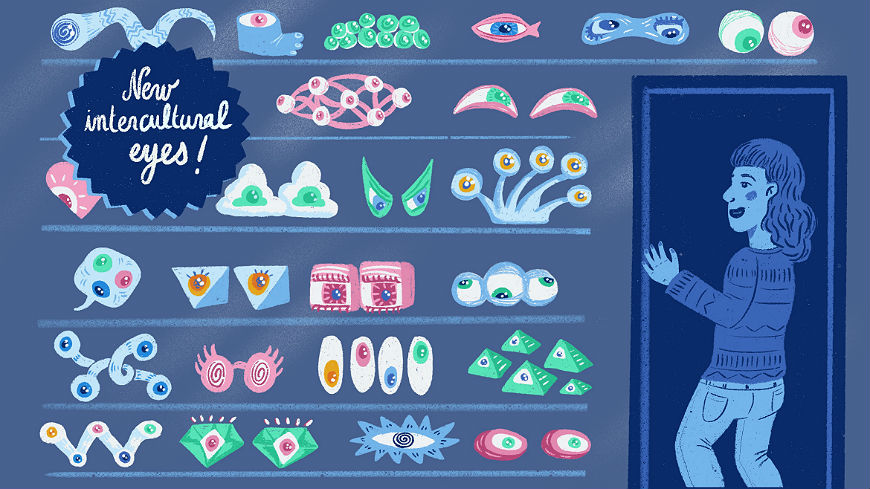 Therefore, the challenge of intercultural learning is to appeal to young people who are attracted by racist ideologies, to help them understand the reasons behind all forms of extremism, fear and rejection and develop their abilities to deconstruct populist messages. In order to do that, intercultural educators need to find creative ways to engage in intercultural learning processes with young people who are not already convinced of its benefits, who are not curious to learn about other cultures, who organise society in hierarchical terms and who believe "the other" is to blame for all the bad things in their lives.
One of the actions taken recently by the Council of Europe in this sense was to develop a Reference Framework of Competences for Democratic Culture, which is a conceptual model of the competences that individuals require in order to function as democratically and interculturally competent citizens. There are 20 competences described in the model, grouped into four categories: values, attitudes, knowledge and critical understanding, and skills. The framework was developed with the aim to be implemented in formal education, but it can serve as a reference for the youth sector as well, when planning, implementing and assessing activities.
It is undeniable that we live in more and more diverse societies and we have the possibility of communicating with anyone around the world in a split second. But we should not assume that intercultural learning happens automatically or with very little effort. Conscious efforts to create spaces for intercultural encounters and safe environments for learning, questioning and reflecting are needed to challenge stereotypes and prejudices and to come up with more effective ways to combat discrimination.
What do these spaces and environments look like for you?
---
[1]. Cunha T. and Gomes R. (2009), "Against the waste of experiences in intercultural learning", in Council of Europe, Intercultural learning in European youth work: which ways forward?, pp. 86-101.
[3]. T-Kit 4: Intercultural learning – first edition.