One contribution to courageous dreaming of youth work
by Ajsa Hadzibegovic
08/06/2021
Have you been to the 2020 online European Youth Work Convention? I have and I haven't, in a way. That's the fun of being in the declaration drafting group. You are there and you are immensely invested in it all, but also you are learning about the key discussions mainly from reports and feeling a bit detached.
But, let's start from the beginning.
Expecting the unexpected
I and many friends and colleagues were waiting for that September of 2020 as the marker after which the current halt in work and in life would be lifted. However, it was merely bringing better understanding about the extent of changes that the Covid-19 pandemic is causing and the length of uncertainty that comes with it. Hopefulness and fear were interchangeable feelings. For those few of us living in Montenegro, September of 2020 was also marked by the aftermath of elections in which for the first time we had a peaceful democratic change of power. Again, hopefulness and fear were intertwined, although motivated by different things. So, I was becoming a regular on that roller-coaster of feelings when an email came with following message:
The Convention aims to provide guidance and inspiration for implementing the EYWA with a final declaration – a groundwork document by the attending youth work community of practice, which will be written during the event. We are looking for members of the group drafting the final declaration and writing to you to gauge your interest in this role.
The European Youth Work Convention (EYWC) is the central platform for discussing the latest developments in youth work practice and youth policy in Europe. The youth work community of practice comes together to set the path for the future of youth work. This time it was also to kick off the implementation of the European Youth Work Agenda (EYWA) in the Bonn process. And I am recognised as someone who could be in the team drafting the Declaration from such an event? I was overwhelmed! Excited to have such an opportunity to bring in analytical skills in comprehending massive amounts of input. But also to have the responsibility of being sensitive and picking up the voices of those less heard or understood, due to the diversity of youth work contexts across Europe and their uneven representation at European level. I was also rereading the email several times and I consulted a few people before believing its authenticity (it doesn't hurt to be careful) and responding positively.
Let's start! Where to start?
The EYWC was announced as the largest event for strengthening youth work across Europe. As if that wasn't enough, the 3rd EYWC was to be held in the digital space as "the largest online event ever held in the field of youth work in Europe and special in the series of conventions". So, for me, as for many, all will be new and different. With humility and hope that we will be kind to each other as we are embarking into the unknown, I was eager to start. But what can the declaration drafting group start to do, two months before the actual convention?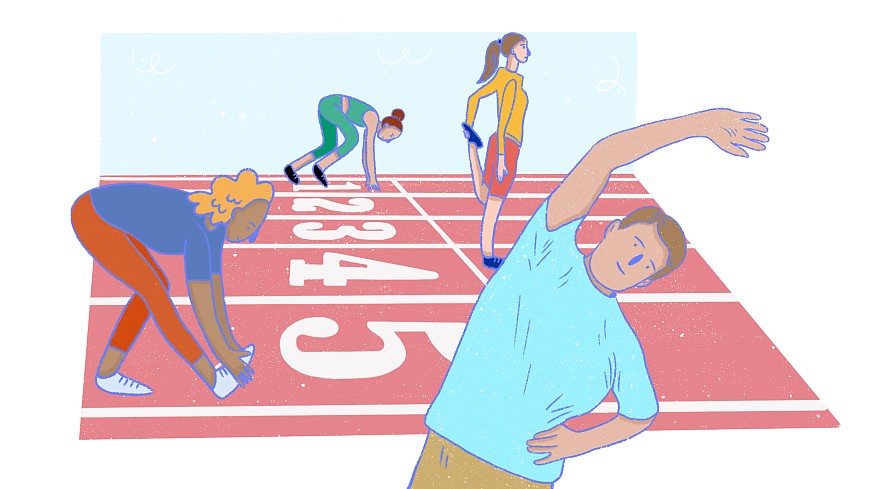 The convention team was offering very useful resources including a fact sheet, analytical papers and a resource paper. Also, there were declarations from the previous two conventions. In that period I attended one of the Non-Formal Learning (NFL) Goes online – Community online events. And there was Howard Williamson who started explaining the history of EYWC. This was also when I understood that I needed to learn even more about the background and processes that shaped the convention(s). So, reaching out to Howard for more info about previous processes, asking the questions about how this one was different, tuning into discussions preceding the convention, while reading an immense quantity of quality materials – that was one of the starting points.
Yes, there are more than one. Another important starting point was meeting the drafting group. It was very fortunate that we had two months before the convention to get to know each other and to build inner cohesion as a group (something drafting groups in the two previous conventions didn't really have). Some of us had never met in person and yet we were about to work together on a very important and demanding task. The challenge was that we were to work together ONLINE, with limited time, and you have to absorb and analyse huge amount of input and produce coherent and relevant output. The guidance of well-experienced Howard, coupled with practical ideas and strategic thinking of the group, along with the unobtrusive support of the convention team – and we were moving forward. We were feeling more confident with the task and responsibility put into our hands and about the ways in which we were going to work together effectively. Gisèle Evrard Marković, Helderyse Rendall Évora, Howard Williamson, Jonas Agdur, Judit Lantai, Koen Lambert, Marko Kovačić and myself – a group of eight, a humble servant to the 3rd EYWC, was evolving into a functional team in such a short time and in unusual conditions.
Challenges on the way
Many different cogs were working and developing independently and they all needed to come together as a functioning mechanism. Preparation of the 3rd EYWC was already well on the way when the declaration drafting group was formed. We were discovering who depends on whom and for what, who has the final say, on which aspects further consultations are needed, and by when do we need to make certain decisions, as they also affect others… We absolutely needed to know more about the programme and the preparation of facilitators and rapporteurs. Simona Mursec and Nik Paddison were doing amazing work with briefing facilitators and rapporteurs respectively. This was a sensitive process to get involved with, and although we were concerned about it, we felt welcomed and appreciated by facilitators and rapporteurs. So, we invited facilitators to also observe and steer discussions to identify immediate and long-term measures. We also urged rapporteurs to be alert to capturing key fields of action as well as innovative ideas that have potential but were not necessarily discussed in detail. And we, Jonas in particular, contributed to the finalisation of templates for reporting key points from discussions – this would be our key material to work with. One of the strategies applied was agreeing on the principle person(s) responsible for communication with each specific team: convention team, facilitators and rapporteurs teams – so there was less space for overlaps, confusion and miscommunication.
That is until the actual convention. Then we will have rediscovered how crucial communication is when time is limited and so many people are involved. For those of us struggling with patience under tight deadlines – emails were not fast enough anymore and other phone apps were just not working when the person you are trying to reach is not online. And you can't move anywhere and do anything about it! Well, I found myself calling Nik at who knows what hours to ask for updates on reports (sorry Nik and thanks Nik!)
The drafting group brought together eight people from different backgrounds, experiences, specific interests and working cultures. Understanding each other and the diversity in the team and accommodating different needs and preferences was an important task. As a team that was to work online (not really as a preference, but rather due to Covid-19-related and imposed conditions) we also had to decide what that really meant in practical terms. For some of us it implied working through emails in sequential order, for others working collaboratively at the same time on the open document. A clash was imminent, I thought. However, the team was really gathering exceptional individuals who were flexible and adaptable while also empathetic to each other. I would say we all had the chance to bring our best and in a way that we were most comfortable with, while making sure we all knew at all times where we were at and what had been produced. That strategy worked the best and Giselle was leading by example, accommodating to different needs. This also meant that the conventional times for sleep and for work, even for a declaration drafting group, were very flexibly understood. For instance, Judit's "real working shift" would start at about 2 a.m. Furthermore, each of us was compiling certain content from overwhelming amounts of valuable input. Then the content of what we had initially produced was checked by another person in the team and only then those revised versions were reviewed by everyone. In this way, each one of us was reading reports relevant to at least two strands. The principle of staying true to the inputs received by participants while drafting and reviewing the content of the now emerging declaration was of outmost importance.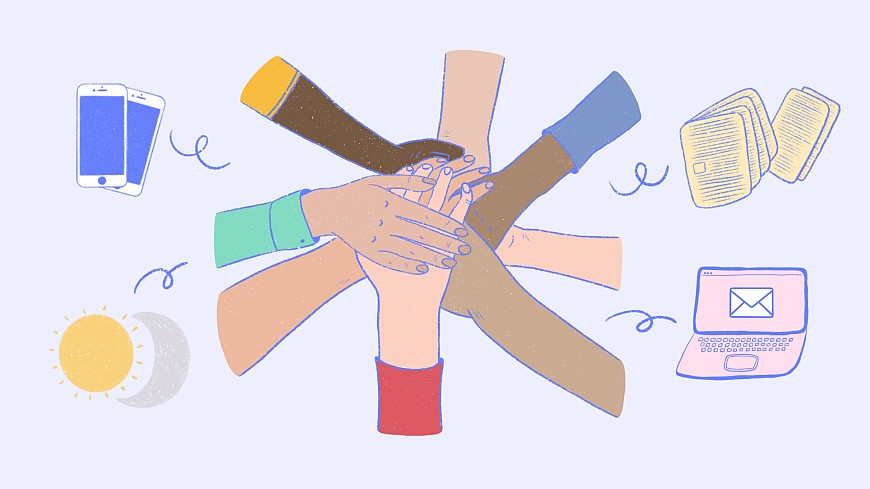 During the preparation phase, we agreed in principle who would be responsible for analysing the reports and drafting the text of which strand based on their knowledge, experience and interests. Mine was the topic of common direction within and beyond the youth work community of practice (yeah!). And I was to critically read and review Helderyse's draft on innovation in youth work. As the first day of the convention was coming to an end I was feeling a little(!) anxious waiting for day two, when most of the discussions would happen and most material would come in. So, I volunteered to take responsibility and draft the initial text on the social situation of young people in Europe, based on the first day's discussions and reports. That seemed to be the challenge I needed – being able to put so many relevant points into a coherent text over one night. It was final proof to myself that I could do this (recognition by academics in the team also helped – thanks Marko!). Then it was much easier to sleep for a few hours waiting for the next day(s) to get into the workshops' reports, write, and then wait for Howard's review, rewrite, wait for reviews and comments from others, while also reading and reviewing what Helderyse and the others had written, rewritten again, reread, rewrite, reread...
The final declaration
After working days and nights, individually and collaboratively, reading, discussing, drafting, revising, fine-tuning – the declaration was actually there. It felt as if we had managed to forge something precious (not out of stone and fire, but even better: out of ideas and commitment coming across from around a thousand communities of practice). The declaration entitled "Signposts for the future" added "courage" in the yellow brick road of youth work in Europe, with the implementation of the European Youth Work Agenda, the Bonn process, alongside "heart" – diversity and "brain" –common ground, introduced in the first two conventions. And to be part of that while sitting in one of the less developed corners of Europe (not least in youth work terms) felt really incomparable to other youth work/policy experiences. As a youth worker, you have a chance to make an impact more often than you think (talking from experience). However, the convention was so different in scale and potential – it felt as if something big and important had happened and would continue happening, and that it had the potential to influence so many across Europe. And it just felt good to be part of that.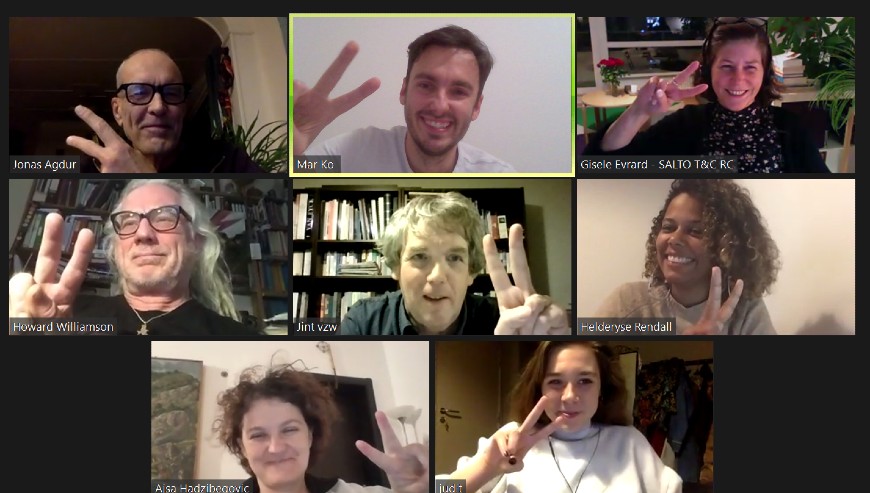 This declaration is quite different from the others, as the 3rd EYWC was different from the two previous conventions. It outlines concrete actions and measures that should be undertaken as part of the Bonn process by and within every state, by European institutions and at European level. The policies backing such undertaking are largely in place and now it is time to act. I can't really say there is one single most important section of the declaration. A different one would be the priority in different contexts across Europe that the community of practice should bite at first. I could argue for each one. From where I am sitting, I would start with the need and importance of the local level and youth work – quality youth work – provision to all young people. As well as development of a common direction within the youth work community of practice and synergies with all those beyond it. Recognition of youth work is still a challenge in many contexts and a prerequisite for many developments to move forward, certainly regarding innovation and responding to emerging challenges. The policy frameworks for youth work in Europe and at different levels still need to be strengthened. Finally, the declaration outlines a strategic framework for youth work agenda implementation – also important, and indeed, for many a starting point.
There are plenty of signposts indicating possible directions for all in the field looking to move things forward. So, let's dive into that and start really using the declaration – until 2025, which is the next opportunity to stop, check, reflect and redirect for the future.
Thanks to the German Federal Ministry for Family Affairs, Senior Citizens, Women and Youth, JUGEND für Europa,
the National Agency for the EU programmes Erasmus+ Youth in Action and European Solidarity Corps for organising
the 3rd European Youth Work Convention and for the chance to be involved in it.
Thanks to facilitators and rapporteurs for making the process easier and
for all of you who contributed by participating in 3rd EYWC.
And thanks to my fellow members of the declaration drafting group, who I hope will feel this does truth to at least some of our shared experiences.