"First European Youth Work Convention"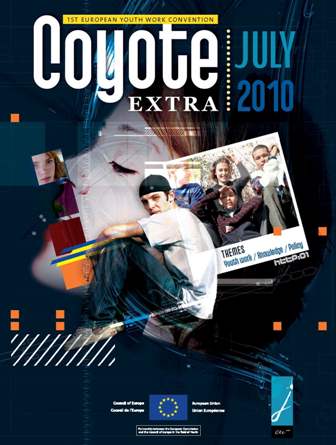 >> Coyote extra, July 2010
Download the entire issue in a single PDF File
This extra edition is financed by the Division for Youth, Agency for Socio-Cultural Work for Youth and Adults
Contents
Many thanks to all those that have contributed to this issue of Coyote.
Published by the Council of Europe and the European Commission, July 2010.
Reproduction of texts and pictures is authorised provided the source and author are quoted.
The views and opinions expressed do not necessarily express the official view of the European Commission or Council of Europe, their member states or the organisations co-operating with the institutions.
To receive further information about Partnership projects or to subscribe to Coyote, please contact the Partnership Secretariat.
You can also contact the editor with your comments, suggestions and ideas at the same address.