Youth work
The EU-CoE youth partnership's current focus on youth work happens through:
Supporting activities around quality youth work from both institutions;
Supporting achieving a social, political and formal recognition of youth work and of non-formal learning;
Contributing to the development of quality youth work and to support related tools and mechanisms;
Supporting the dissemination and exchange of successful and innovative initiatives with regard to the recognition of youth work and non-formal learning;
Continuing the reflection, the sharing of information and the promotion of youth work practice and policy through exploring history of youth work in Europe and its relevance for today and through relevant publications;
Supplementing existing knowledge on learning mobility, steer and consolidate the work of the European Platform on Learning Mobility.

Learning mobility
Learning mobility
The bodies involved in the European Platform on Learning Mobility in the Youth Field understand Europe as the region that includes the countries and actors represented in the Council of Europe and the European Union. The Platform is a space for exchange and cooperation of researchers, policy...

Training
Training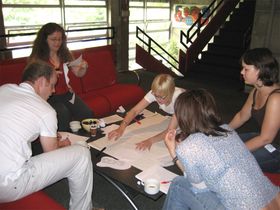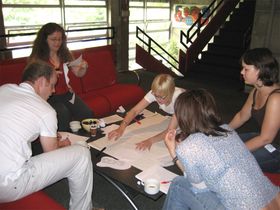 Over the years, the Partnership has developed a widespread experience and played a pivotal role in the field of Training for Trainers, namely through TALE (Training for Advanced Trainers in Europe), the implementation and evaluation of A.T.T.E (Advanced Training for Trainers in Europe) but also...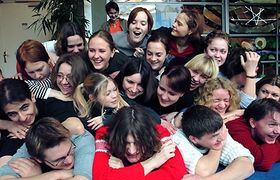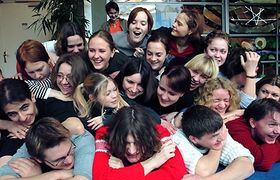 Given the importance of European Citizenship for both partner institutions, the partnership developed a large number of training activities, publications and research activities in the field of European Citizenship. The flagship partnership training activities in this field were of course the...

Recognition
Recognition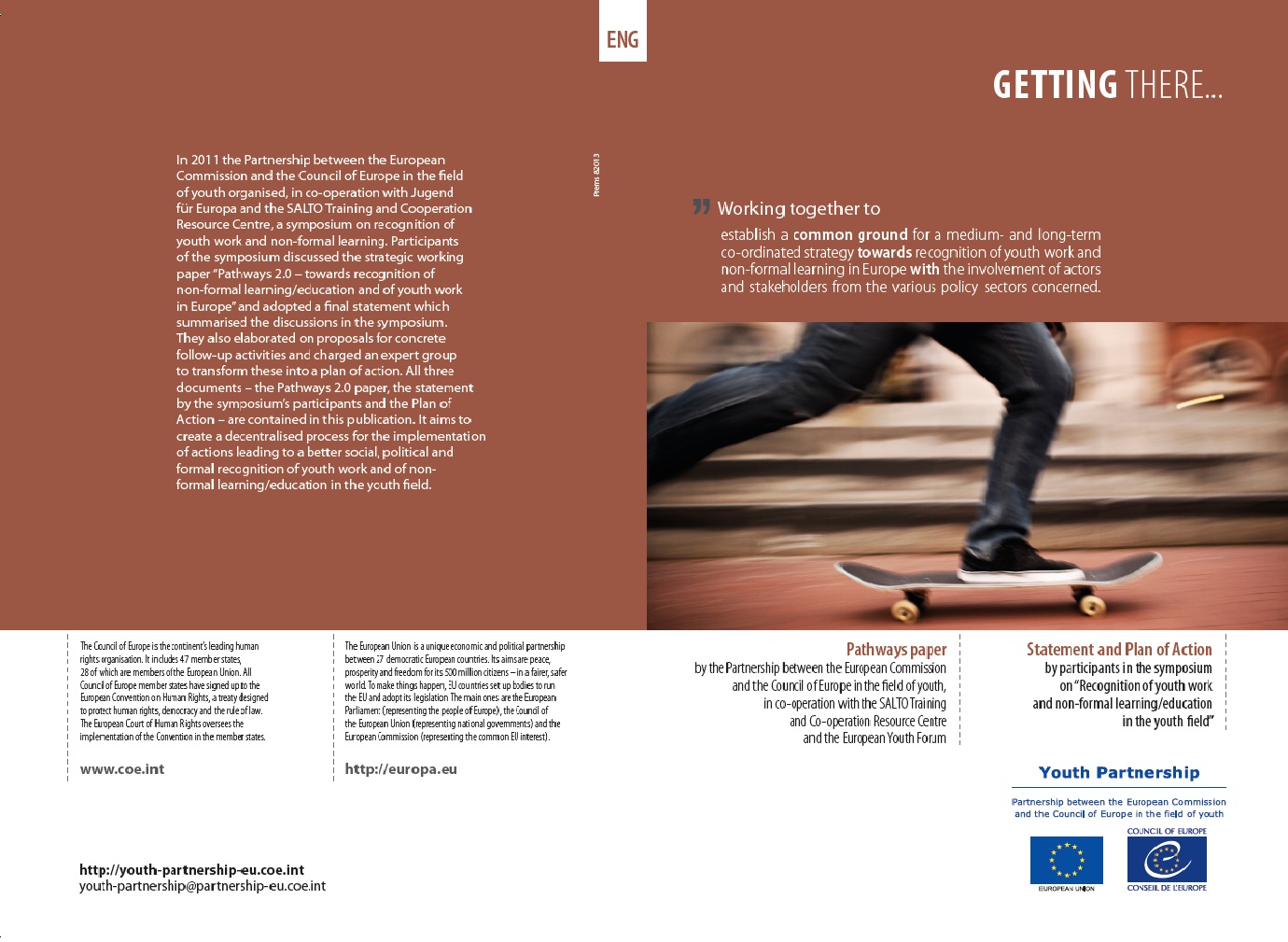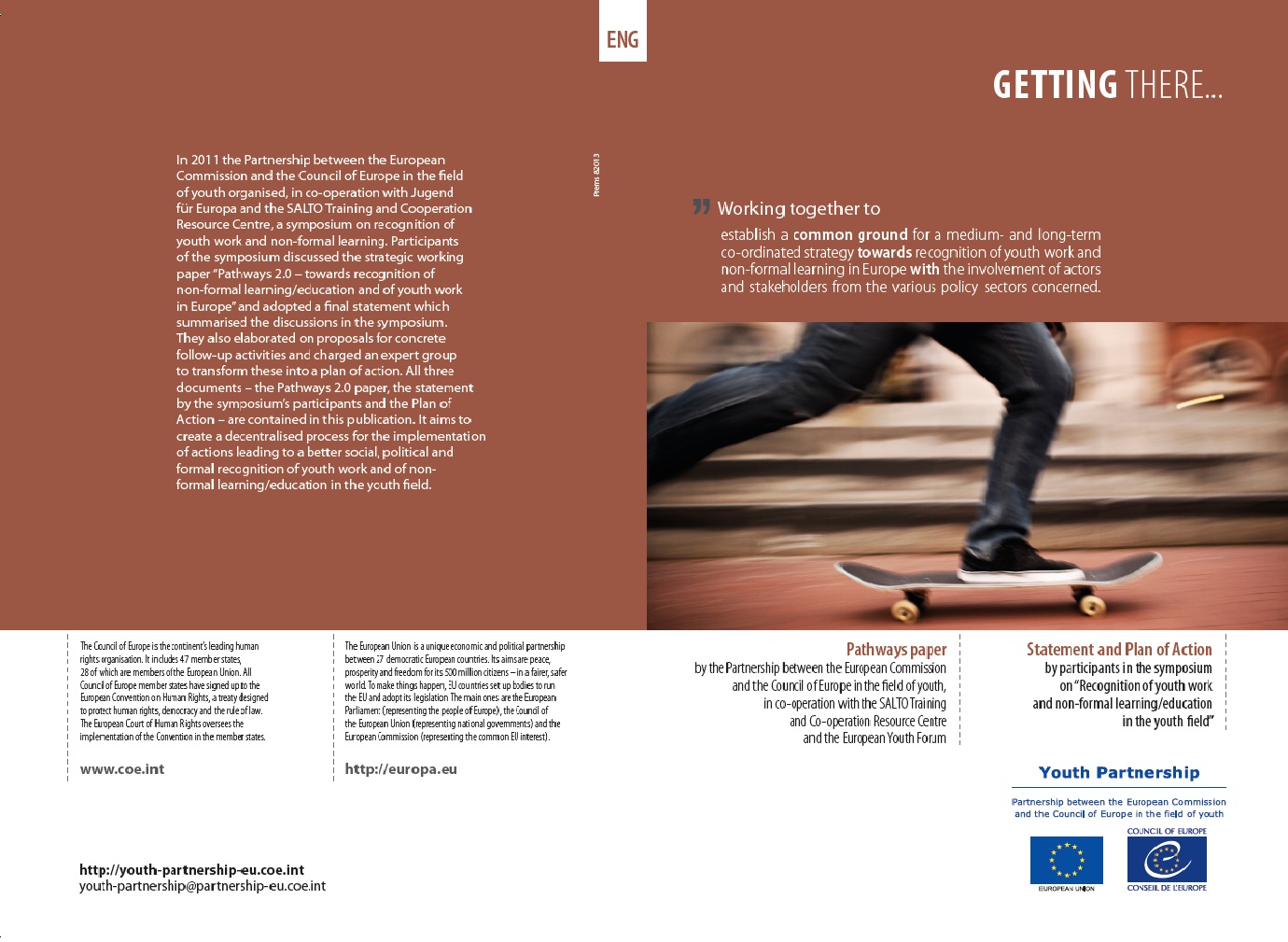 'Getting there…' brings together the Pathways paper and the Statement and Plan of Action of participants of the Symposium on recognition of youth work and non-formal learning/education (Strasbourg, 2011). It aims at supporting a decentralised process for the implementation of actions leading to a...
"Pathways 2.0 towards recognition of non-formal learning/education and of youth work in Europe" (2011, FR, DE) is a Working Paper of the partnership between the European Commission and the Council of Europe in the field of youth, elaborated jointly with the SALTO Training and Cooperation Resource...