Youth research

Youth research is a field of social science inquiring about the condition of young people. Researchers operate from social, psychological, economic and cultural perspectives. Youth research considers 'youth' as a phase in a person's life course, worth being studied because it is characterised by specific features.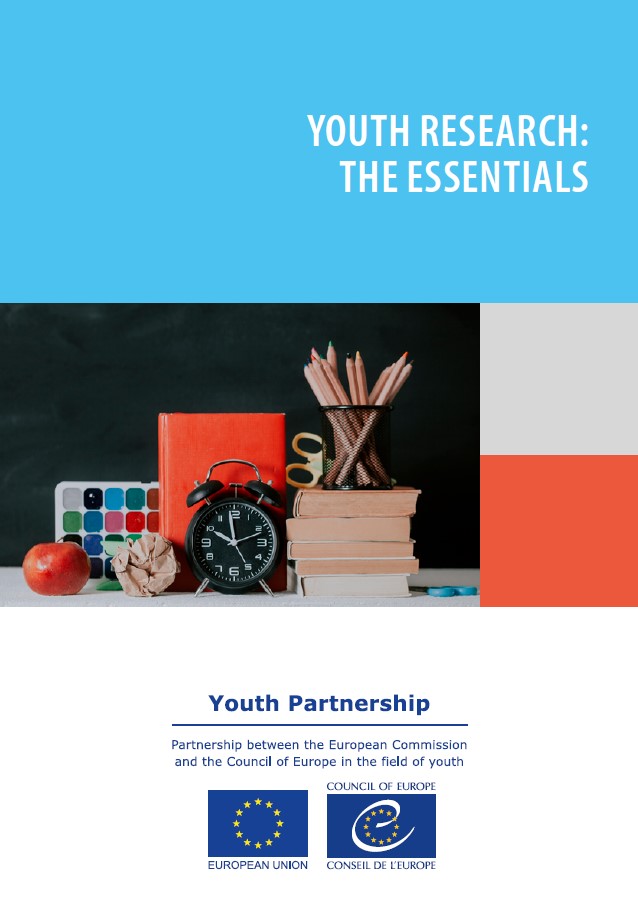 Youth research became a distinct field in Europe in the early 1990s, as an intercultural and international coalition committed to supporting an organised (or structured) interaction among those active in research, policy and practice in the field of youth. Both the Council of Europe and the European Commission have supported the development of youth research, in particular through the EU-CoE youth partnership.
The EU-CoE youth partnership organises various activities (thematic research seminars, expert workshops, youth knowledge fora, etc,) with a view to enhancing knowledge-based youth policy and practice and by encouraging ongoing discussion among people involved in youth work, policy-makers and researchers.
Research on youth is becoming increasingly recognised as an indispensable companion of effective, impactful policy and practice. To make it more accessible and better understood, the booklet 'Youth research: the essentials', written by members of the Pool of European Youth Researchers, co-ordinated by the EU-Council of Europe youth partnership, aspires to help the reader gain a better and immediate understanding of the purpose, scope and usefulness of research on youth. It also describes how various stakeholders in the youth field, and beyond, can make use of youth research. It does not intend to present the state of contemporary youth research, nor showcase youth research projects, but focuses on addressing specific questions such as: What is youth research? What are the theoretical influences of youth research? Why do we need youth research?

Diversity
Diversity
EDUMIGROM Project: Ethnic differences in education and diverging prospects for urban youth in an enlarged Europe. A comparative investigation in ethnically diverse communities with second-generation migrants and Roma
EUMARGINS Project: On the Margins of the European Community Young adult immigrants in seven European countries. (link to the website)

Social cohesion and inclusion
Social cohesion and inclusion
CSEYHP Project: Combating Social Exclusion among Young Homeless Populations
Research and policy brief on ICT for inclusion of youth at risk: Using ICT to reengage and foster the socio-economic inclusion of youth at risk of social exclusion, marginalized young people and intermediaries working with them

Related publications
Related publications

Citizenship and participation
Citizenship and participation

Social innovation
Social innovation

Education
Education