T-Kit 7: European citizenship in youth work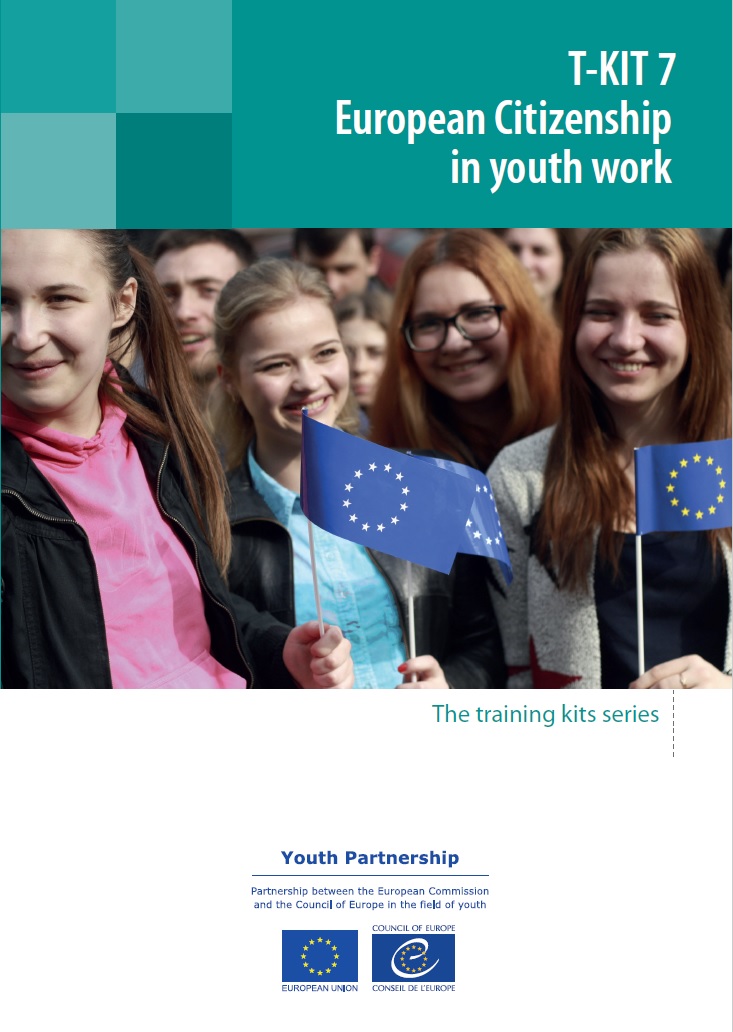 The concept of European Citizenship is deeply connected with the ideals of democracy, participation and human rights in Europe and beyond. On the one hand, many young people express those ideals in multiple ways, as active citizens, outside and inside formal democratic structures. On the other hand, it is still a challenge to stimulate many young people to engage more in society and feel concerned by wider European or global processes.
This T-Kit was developed to find ways to stimulate young people to engage more in society, thus exploring citizenship, and to support them as they develop their sense of belonging to the wider community, Europe, as they become concerned about, and committed to, its values, its present and its future.
Download T-kit 7 - European citizenship in youth work >>
Télécharger T-kit 7 - La Citoyenneté européenne dans le travail de jeunesse >>
Other available translations