Croatia roadmap
for effective child safeguarding
in sport policies

Croatia presented its roadmap at a national event organised by the Ministry of Tourism and Sport. The roadmap aims at raising awareness amongst all stakeholders in the country to play their part in child safeguarding in sport.

Consult the roadmap
Discover below the promotional video of the roadmap with interventions of stakeholders working for the safeguarding of children in sport.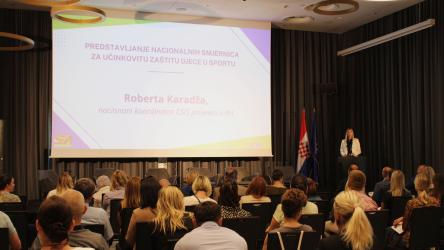 12 July 2022
Zagreb, Croatia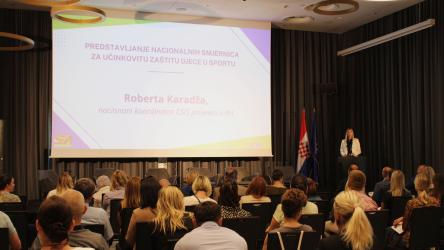 Croatia presented its roadmap developed within the joint EU – CoE project "Child Safeguarding in Sport" (CSiS). The event was organised by the Ministry of Tourism and Sport on 12 July 2022 in Zagreb, and online for the international speakers. It gathered about 60 participants. Ms Nikolina Brnjac,...
Photo gallery of the event
Strengthening the ability of European countries to prevent violence against children and to promote their well-being in sport, by developing effective policies that include recruiting, training, equipping and networking Child Safeguarding Officer roles.
Country-specific roadmaps, with concrete steps for setting up Child Safeguarding Officers in sport
Training seminars

Update of the

online resource centre