Youth policy co-operation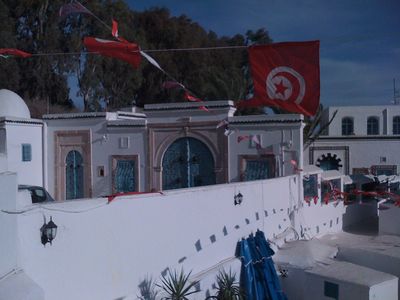 In 2005 the EU-CoE youth partnership, together with several national and regional partners, initiated a process of youth policy cooperation in the broader Euro-Mediterranean region, with a view to fostering greater cooperation between youth policy stakeholders.
The process of youth policy co-operation has inter alia significantly contributed to the recognition that co-operation among institutions responsible for youth policy (public and private) is essential to intercultural dialogue and to the Euro-Med projects in which young people take part.
Youth policy activities have also, undoubtedly, resulted in an expansion of partnerships and co-operation with a variety of institutions concerned by the empowerment of young people in the MENA region, including the League of Arab States, UNFPA, the World Bank and British Council. In this respect, too, the EU-CoE youth partnership is playing a leading and innovative role.
In reaction to the political changes in their Southern neighbouring countries, both, the European Union and the Council of Europe are strengthening their efforts to support these developments towards democracy. Young people in Egypt, Tunisia and other parts of the South-Mediterranean hold the key to the sustainable and peaceful development of their societies based on human rights, democracy and the rule of law. Understanding and taking into account their expectations and needs is crucial for all the institutional stakeholders, such as the League of Arab States, national youth policy authorities and youth organisations. The experience of young people from the Diasporas in Europe and their role in and perception of recent developments can also positively contribute to this process.

Back
Seminar 'Empowerment of youth organisations and youth-led civil society initiatives in the South-Mediterranean framework', March 2012, Malta
Seminar "Empowerment of youth organisations and youth-led civil society initiatives in the South-Mediterranean framework"
22-24 March 2012, Malta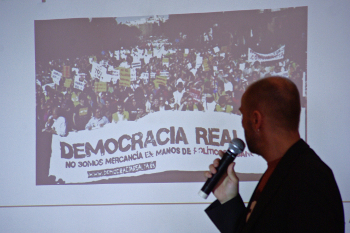 This seminar was organised by the EU-CoE youth partnership in cooperation with Maltese Youth Agency (Aġenzija Żgħażagħ), League of Arab States, North-South Centre of the Council of Europe and the Euromed Youth Platform.
The majority of the 60 participants were young leaders from Southern Mediterranean countries, -mainly Tunisia, Egypt and Morocco -, as well as multipliers of European youth organisations, representatives of the organisers and other stakeholders (UNFPA, Anna Lindh Foundation).
Main aim of the seminar was to provide youth non-governmental organisations and stakeholders with the opportunity to reflect upon recent developments and their implications as regards the empowerment and participation of young people. At the same time, the seminar was seen as the first step of a renewed youth policy cooperation taking into account the window of opportunity resulting from political changes in the aftermath of Arab spring in a number of countries.
A number of issues that have been repeatedly raised by young Arab leaders and stakeholders were the following:
Stakeholders should go beyond the level of analysis of Arab spring and act quickly in order to support (youth) civil society initiatives and progressive forces to establish inclusive democracies;
A majority of young people who contributed to the developments of Arab spring was not anymore participating in the transition to democratic societies: they did not vote in recent elections and do not feel represented by traditional parties;
With many civil society movements focusing on the competition over participation in power, other relevant issues such as human rights or equal opportunities risk of losing prominence.
The proposals gathered from young people at this seminar will feed in a youth policy symposium in Tunisia (28-29 August 2012) which aims at enabling a structured dialogue between young people and (youth) policy makers.
Opening session: addresses by representatives of the organising institutions:
Session: realities of youth participation during and after the Arab Spring in Arab and European countries.
Insights from youth leaders and youth researchers.
The Tunisian Revolution
'Social media and user-generated content - lessons learnt from the Arab Spring', presentation by Mr Farah I Abdel Sater (Youth expert). In English and Arabic.
PowerPoint presentation by Ms Fedia Gasmi (youth activist, President of Club Unesco Bardo / Director of Radio Tounsi and the Focal point of the Anna Lindh Foundation). In English.
The Egyptian Revolution
Presentation by Ms Yara Chahine (Youth Expert). In Arabic.
'A Vision for 2020', presentation by Mr Shahir George (Egyptian Youth Activist, member of 'Masr Alhureyya' Party, Co-editor of the Egypt Human Development Report 2010). In English.
The European experience
'Youth participation - The European experience', PowerPoint presentation by Mr Manfred Zentner (Pool of European Youth Researchers). In English.
Session: Implications of the Arab Spring on Civil Society and Youth NGOs
Panel discussion - Youth NGOs, Youth Movements and Civil Society
Presentation by Ms Manar Idriss (Palestinian Youth activist, member of Youth for Peace Palestine, Project Coordinator of 'The International Palestinian Youth League'). In Arabic.
Mr Chaker El Ouadi (Tunisian Youth activist, Deputy Secretary General of 'The General Union of Tunisien Students').
'Youth-led NGOs in Egypt: Challenges and Aspirations'. Presentation by Mr Kazem Hemida (Egyptian Youth activist, Project Manager at National Union for Youth Federation). In English.
'Youth and the new social movements, new forms of commitment'. PowerPoint presentation by Mr Mouhamed Jouili. In Arabic.

Related documents
Related documents