The EU-CoE youth partnership held 'Getting Across: peer-learning seminar on cross-sectoral youth policy' in Budva, Montenegro, on 25-27 October 2016. The seminar was hosted by the Directorate for Youth and Sports of the Government of Montenegro.
The seminar is part of the youth partnership's work on increasing knowledge and supporting the development of cross-sectoral youth policy development in the Western Balkans, and was organised in the framework of the horizontal geographical priority of the youth partnership current workplan. The seminar's history goes back to 'Beyond Barriers', a seminar organised by the youth partnership in 2015 in Mostar, Bosnia and Herzegovina. The main conclusion of this latter event was that in the Western Balkans there is a need to put in place sustainable youth policy implementation cycles and to develop innovative responses to the changing realities young people experience.
This year's seminar 'Getting Across' was attended by over 50 policy-makers, youth workers, researchers and youth organisations from Western Balkans. The seminar's main aim was to provide young people in the Western Balkans with more and better opportunities for receiving integrated support of cross-sectoral, integrated youth services, enabling active participation of young people in the society and reversing the marginalisation of those more in need for support towards their social inclusion.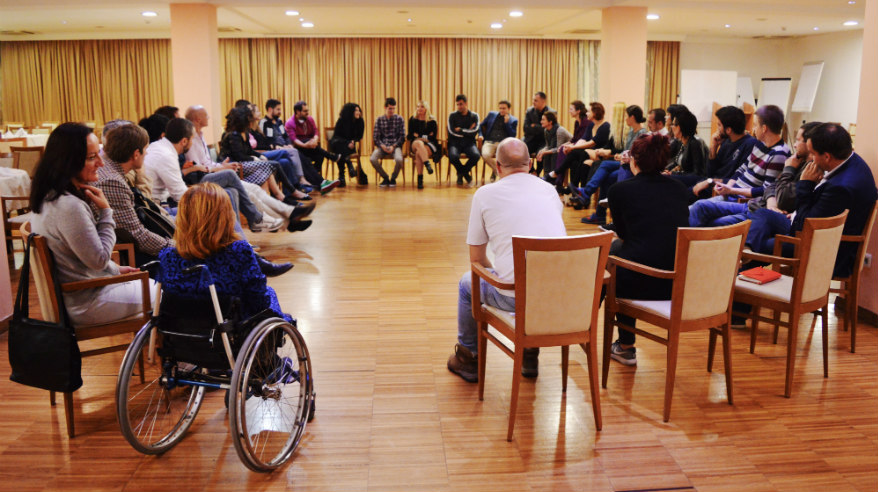 The main outcomes of the seminar include: guidelines on cross-sectoral youth policy implementation in Western Balkans; concrete national project ideas for integrated youth services using cross-sectoral approaches; and a research paper on cross-sectoral policy implementation in Western Balkan states. Participants highlighted the urgent need for more comprehensive and cross-sectoral policies in the region and quality implementation and follow-up of youth strategies already in place. Key elements of cross-sectoral youth policy development identified by participants include: youth participation, social inclusion, multi-stakeholder consultation, a solid evidence base including robust actor mapping, indicators and benchmarking, good monitoring and evaluation as well as wide-reaching information and dissemination strategies. Participants have called for institutions at all levels from international organisations to national governments and regional and local authorities to work together across sectors on assuring that youth policy is genuinely cross-sectoral for the benefit of and with the involvement of the region's young people.