Joint efforts of the European Union and the Council of Europe strengthened the application of the European Convention on Human Rights in Georgia
A 3-year European Union and Council of Europe joint project has strengthened application of European Convention on Human Rights (ECHR) in Georgia. Around 3,000 prosecutors, lawyers and judges were trained on various articles on the ECHR and the case-law of the European Court of Human Rights.

Legal professionals learnt to distinguish hate crime cases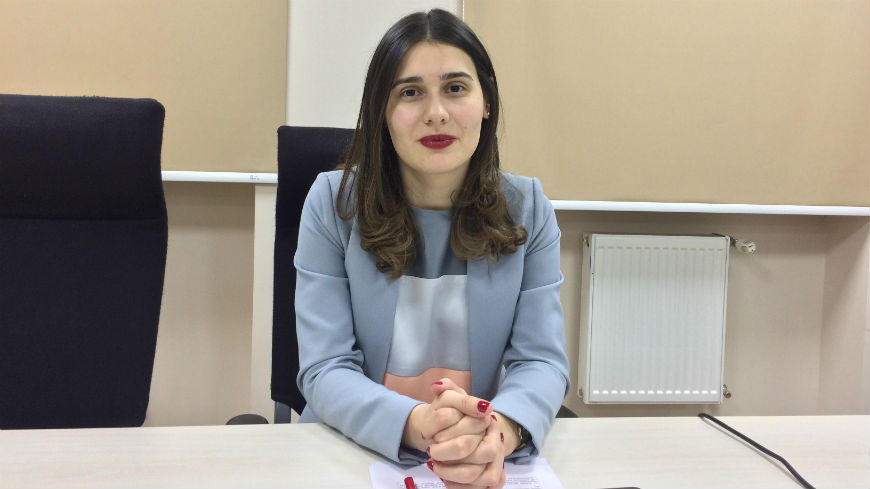 Salome Shengelia, the Head of the Human Rights Protection Unit, Chief Prosecutor's Office of Georgia, noted that the joint project was especially valuable because of its four recommendations to prosecutors. The recommendations concerned hate crime, investigating criminal cases with the participation of people with disabilities, improper investigation and improper handling of the evidence of ill-treatment committed by a public official, as well as the improper investigation and handling of crimes committed on religious intolerance grounds.
The project experts, along with the prosecutor's office, developed a number of internal guidelines and policy documents on how to deal with specific types of crimes, such as ill-treatment and hate crimes.
"These recommendations are essential for prosecutors to fulfill their obligations, and we have had really good improvements when it comes to hate crime, because until 2015 when the project started, prosecutors did not know what a hate crime case consisted of", she said.
She added that in the past there were several relevant articles in the Criminal Code, but in practice, prosecutors could not use them properly. "Only after the recommendations and relevant trainings we started to collect hate crime statistical data. We have made improvements in identifying hate motives" she said.
"The remarks of the experts of the project were valuable to us. It is very important to be in line with the European standards as well as European Court case law, as well as European legislation".
In 2016, investigation has started in 63 hate crime cases and 44 persons have been charged on the basis of commission of hate crimes.
In 2017, prosecutor's office investigated 86 hate crime cases and brought charges against 44 persons.
The project also resulted in the first gathering of separate statistics based on intolerance cases, where gender, sexual orientation, gender identity, ethnicity and religion were examined.

Improved skills of judges, prosecutors and lawyers contributes to decrease of complaints to the European Court of Human Rights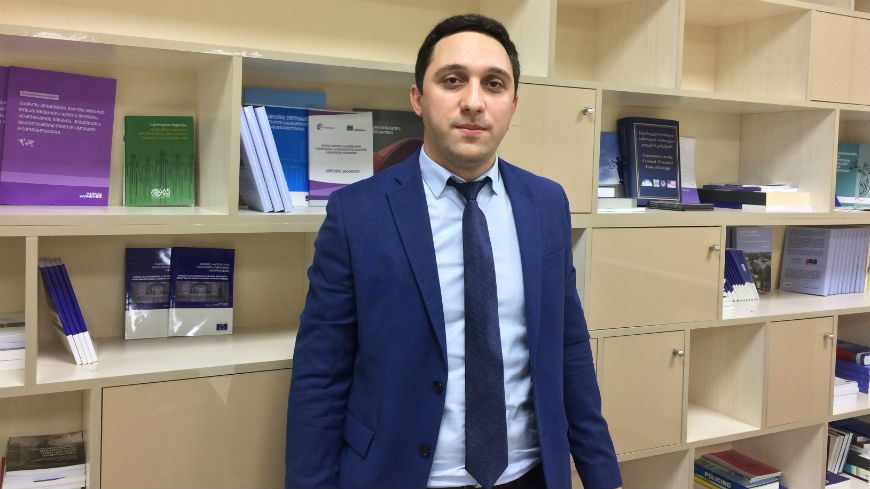 "We have had a significant decrease in the complaints submitted to the European Court of Human Rights. This is a result of large scale training activities that we had with all actors involved in the judiciary—prosecutors, lawyers and judges", said Shota Kakulia, investigator of extraordinary cases in the Georgia's Prosecutor's Office.
Ultimately, the improved awareness contributed to the decrease in complaints submitted against Georgia in the Strasbourg Court.
He noted that through trainings, legal professionals gained skills which they can use in their everyday work.
"I am dealing with an on-going case from 2009, when a peaceful demonstration was held in front of the Police department. The number of demonstrators did not exceed 100 people, and they were not blocking traffic. They were not aggressive, and they were just reading the statement, which they prepared in advance. Unfortunately, some policemen thought that they could lawfully break up this peaceful demonstration and they did so, which resulted in the injuries of several demonstrators.
As a result, claims were sent to European Court of Human Rights, and the Government of Georgia was forced to recognise the violation of certain articles on the freedom of assembly and association safeguarded by the convention. We were obliged to investigate. For me, as an investigator in this case, these trainings were very beneficial because I know what the European standards are, and I do my work in accordance with the requirements", Kakulia said.

Investigation and prosecution conducted with respect and protection of human rights and fundamental freedoms
Sophio Jiadze, Head of the Professional Development and Career Management Center in the Chief Prosecutor's Office of Georgia said: "First of all we need to know what our main needs are and how we can improve the qualifications of our prosecutors since the professionalism of investigators is the main priority".
"In the course of the project implementation, we managed to organise 19 training activities, and we tried to cover all investigators and prosecutors. We are organising various types of training activities. We tried to retrain almost all prosecutors on how to effectively apply human rights standards per European Court of Human Rights case law into our everyday practice", she said
"We work on how to improve professional development and career management. That's why we elaborated and implemented two training modules. We retrained potential trainers from our institutions, in cooperation with international experts and Council of Europe. Then we continued the cascade trainings involving all investigators and prosecutors from our department and two main areas—prohibition of discrimination and implementing Article 6 of the European Convention of Human Rights. Other issues of focus included protection of privacy and family rights, prohibition of ill-treatment and protection of freedom of expression", she said.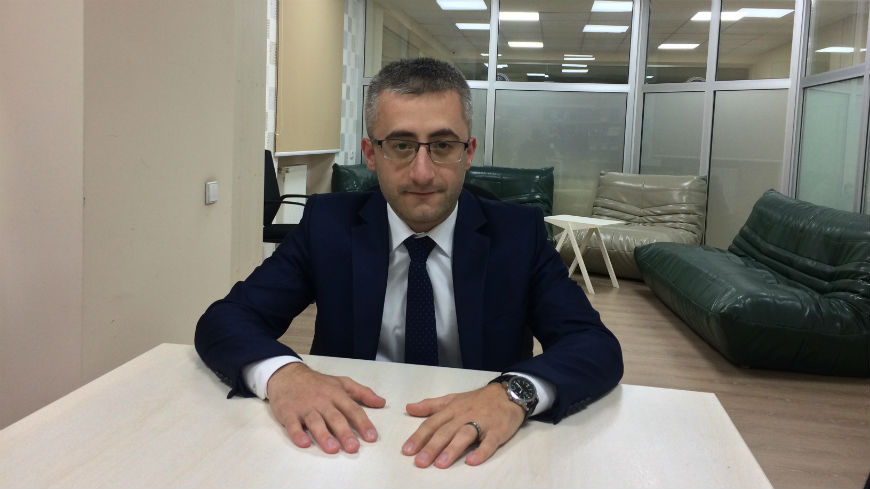 Mirian Megrelishvili, Prosecutor of the Department Supervising over the Prosecutorial Activities and Strategic Development, said that all prosecutors and investigators of every region are being trained, and the results are visible because the quality of the prosecutorial work and investigation has improved.
He also noted that the Human Rights Education for Legal Professionals (HELP) platform, which administers the distance learning program on human rights education, is exceptionally effective.
A two-month intensive online HELP course on the Reasoning of Criminal Judgments was developed with the High School of Justice. This free online course was designed to address the needs of judges and their staff, who, in their National Courts, are required to reference the judgments and case law of the European Court of Human Rights.
A Georgian interface of the European Court of Human Rights case law database (HUDOC) was also officially launched. The HUDOC database contains 26,400 case law translations in 31 languages including Georgian. The Georgian interface joins the existing ones in English, French, Russian, Turkish and Spanish. The creation of a database was a follow-up to a signed memorandum between the Supreme Court of Georgia, the Ministry of Justice and the European Court of Human Rights organised through the EU/CoE joint project.
The project 'Strengthening the application of the European Convention of Human Rights in Georgia' ran from July 2015 to December 2018. It was part of the European Union/Council of Europe Partnership for Good Governance in Eastern Partnership countries; this was a four-year joint programme with a budget of €36 million. It provided targeted co-operation activities with EU's Eastern Partnership countries to bring them closer to European standards in the fields of human rights, democracy and the rule of law. It was funded 85% by the European Union and 15% by the Council of Europe, and was implemented by the Council of Europe.