The Advisory Forum of the Cultural Routes of the Council of Europe is organised every year under the auspices of the Enlarged Partial Agreement on Cultural Routes (Council of Europe), bringing together around 200 participants from all over Europe. This is a unique opportunity for the different stakeholders interested on the Cultural Routes programme to meet and discuss. Participants include representatives from Cultural Routes certified by the Council of Europe as well as potential candidates, International Organisations such as the European Union, UNESCO and the Organisation of Ibero-American States, and representatives from national and local authorities.
The 2018 Annual Advisory Forum on Cultural Routes of the Council of Europe took place from 26-28 September in Görlitz, Germany. During the panel sessions, participants exchanged on the theme "Cultural Routes of the Council of Europe connecting cultural values, heritage sites and citizens: strategies and synergies in a global perspective".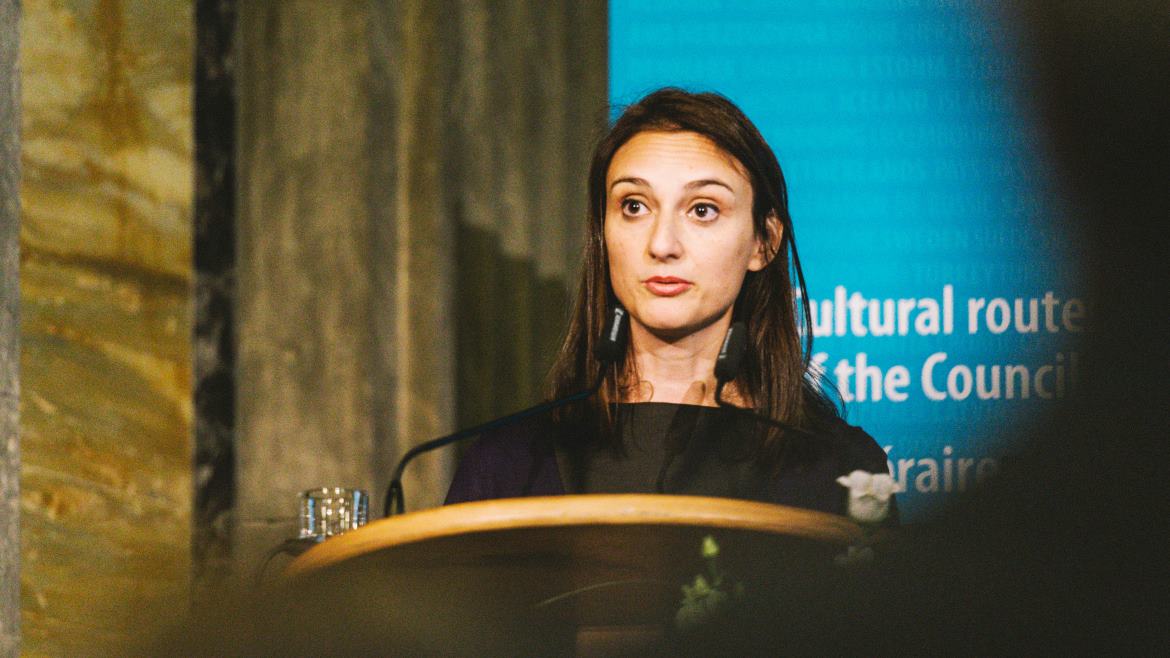 Constanze Metger, Routes4U Senior Project Officer (photo on the left), presented the Routes4U Project on 26 September. The seminar provided a platform for exchange on the implementation of the joint programme between the Council of Europe and the European Union. It focused on the certification of new Cultural Routes and the extension of certified Cultural Routes in the Baltic Sea, the Danube, the Adriatic-Ionian and the Alpine Region. This was also the opportunity to present the Routes4U webpage "How to apply for grants?", a mini-guide on how to find the right funding in the EU macro-regions and prepare their proposal.
Photos: Paul Glaser / glaserfotografie.de
---
Resources