Organized by the Greek Ministry of Tourism with the support of the Greek Ministry of Economy and Development (EUSAIR Facility Point - Greece), the EUSAIR workshop on "Cultural Tourism and Local Identity" took place on the 30 November 2018 in Athens, Greece. The workshop foccussed on the EUSAIR Pillar 4 priorities, namely the diversification and sustainable development of the tourism offer and the extension of the tourism season. One of its objective was to raise awareness among the EUSAIR stakeholders on the development of sustainable and thematic/cultural routes and products.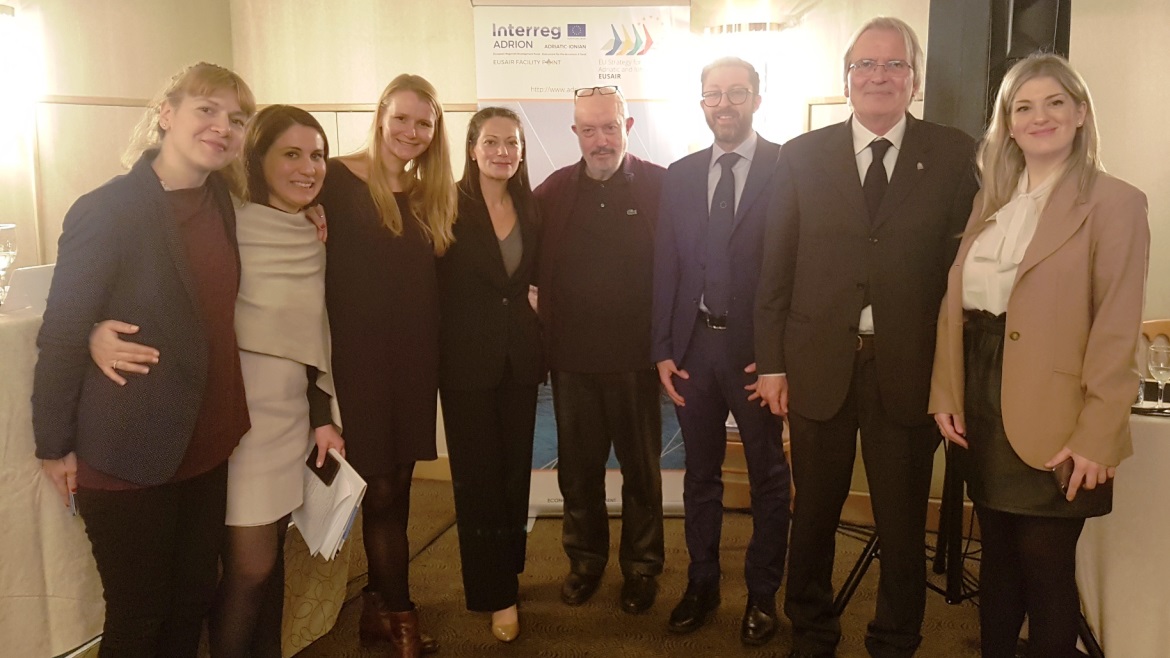 Marianne Berger-Marjanovic, President of the EPA on Cultural Routes – Council of Europe, presented the Routes4U Project activities and how the Cultural Routes of the Council of Europe contribute to the EU Strategy for the Adriatic-Ionian Region (EUSAIR). The Adriatic-Ionian Region counts no less than 269 Cultural Route network members that are part of 24 different Cultural Routes crossing the macro-region. Among the Cultural Routes crossing the macro-region, the EUSAIR already identified two Routes4U Cultural Route flagship priorities: "The Routes of the Olive Tree" and "The Roman Emperors".
Three Cultural Routes presented more in detail their work during the meeting, focusing on how Cultural Routes contribute to diversify the tourism offer and raise local identity awareness. George Karabatos, Executive Director of the Cultural Foundation "Routes of the Olive Tree", presented the Routes of the Olive Tree, certified in 2005; Luca Bruschi, Responsible for EHTTA Foreign Relations, presented The European Route of Historic Thermal Towns, certified in 2010; Paolo Benvenuti, President of Iter Vitis, presented the Iter Vitis Route, certified in 2009.
---
Resources: