Youth Initiative for Human Rights (YIHR) completed their month-long project aimed at marking the International Human Rights Day. The project was supported by the European Union and the Council of Europe, through the Horizontal Facility II action on 'Promotion of diversity and equality in Kosovo'.
The opening conference of the Human Rights Week kicked off on 7th December at the National Library of Kosovo under the slogan 'Together, Against Injustice' and gathered together 150 human rights activists, civil society, public sector representatives as well as representatives of international organizations. For the first time in Kosovo, it was moderated by Ms. Adelina Rose, a drag queen, and sent a message that we should be treated equally although we are all different. Prime Minister of Kosovo, Mr Albin Kurti, delivered a keynote speech together with the Head of the Council of Europe office in Pristina, Mr. Frank Power.
The importance of human rights activism was a key topic in a workshop which took place two days later, on 9th December in the YIHR Activism Hub. It also had a practical dimension by offering a self-defense class led by a professional boxing trainer to over 20 participants.
Two more events were organized with the key aim to reach out to the general public. One of them, a theater show 'Inside Four Walls' was attended by more than 200 people. It picturesquely presented the very complex position of the queer community, whose well-being is affected by discriminatory and humiliating behavior of others in all spheres of life on a daily basis.
Finally, a TV debate was broadcasted on KohaTelevision to tackle hate speech, hate crime and discrimination. Guests, some of them being the Ombudsperson, MPs and civil society representatives, discussed the most recent developments in Kosovo, including some high-profile cases, such as a rape case of an 11-year-old girl, the hate speech towards women and marginalized groups in Kosovo Parliament and the society at large etc.
The grant scheme through which these activities are funded, was launched under the action on "Promotion of diversity and equality in Kosovo", part of the joint European Union and the Council of Europe Programme "Horizontal Facility for the Western Balkans and Turkey 2019-2022".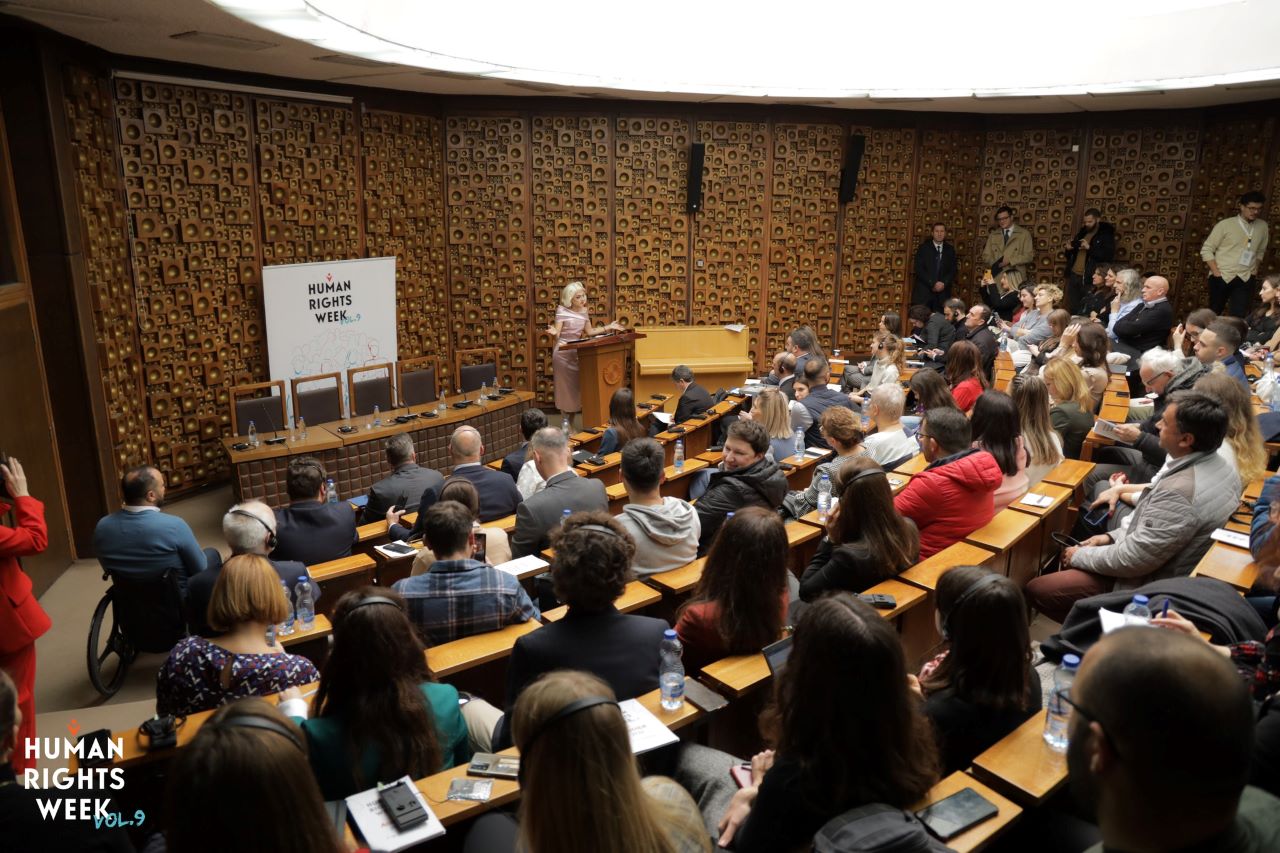 *This designation is without prejudice to positions on status and is in line with UNSCR 1244 and the ICJ opinion on Kosovo Declaration of Independence