The European Knowledge Centre for Youth Policy (EKCYP) Correspondents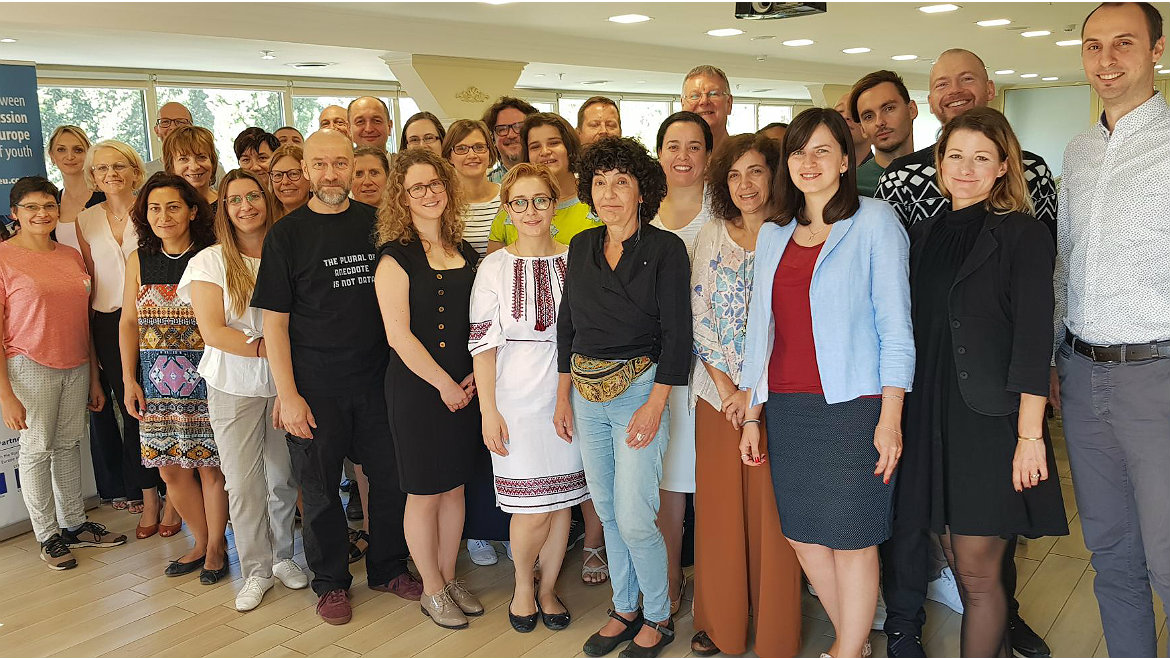 The EKCYP is supported by a European wide network of European Knowledge Centre correspondents nominated by the member states ministries.
The correspondents draft country sheets on national youth policies and answer questionnaires on the topics of Participation, Information, Voluntary Activities and a Better Understanding of Youth. The results can be found in the section country information of the EKCYP. he answers to the questionnaires are either quantitative (e.g. the numbers of young people who belong to youth organisations, the number of people who vote in elections and the number of young people) or qualitative (e.g. measures to foster voluntary activities, actions that have been taken this year on the different topics and methods for increasing citizenship).
The EKCYP correspondents

Reports of the EKCYP correspondents meetings
Reports of the EKCYP correspondents meetings


Armenia
Marine Sargsyan
Head of Cooperation and Analysis Division of the Department of Youth Policy of the Ministry of Sport and Youth Affairs of the Republic of Armenia.
Candidate of Philological Sciences, Master of Public Administration.
Since 2010 she has been working at the Cooperation and Analysis Division and has participated in the creation of the important documents of youth policy such as The Concept of State Youth Policy of the RA, The Strategies of the State Youth Policy of RA for 2012-2017 and 2018-2022, The Regulation of Youth Worker Institute, The Training Program of the Youth Worker.
She has participated in a series of trainings on youth policy and youth work.
m.sargsyan.msy@gmail.com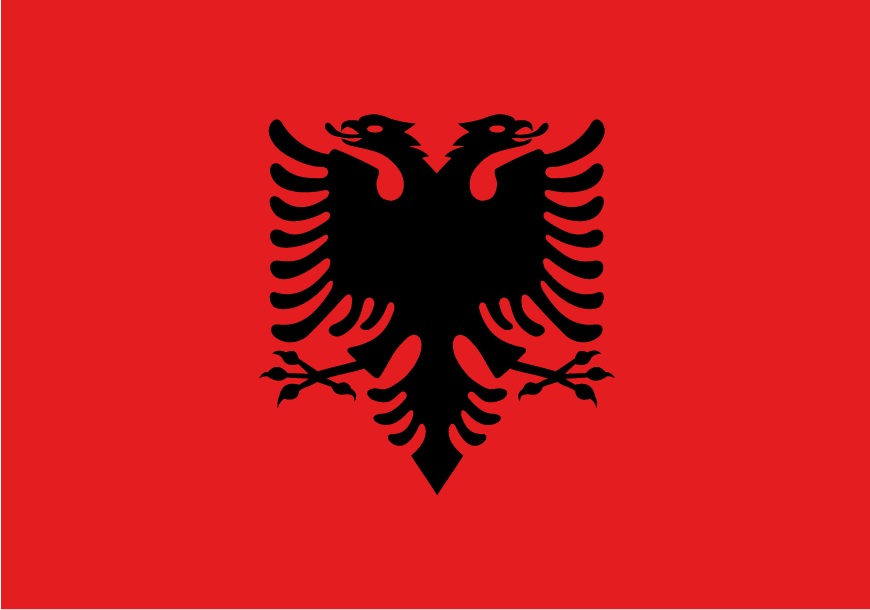 Albania

Austria
Mr Manfred ZENTNER
Donau-Universität Krems
I studied Mathematics and Philosophy but work as a youth researcher since 1997. My main fields of interest are youth cultures, political participation of young people as well as attitudes and values. Furthermore I am active in evaluation studies on youth policy and on the implementation of preventive concepts and health promotion in youth work.
From 1997 to 1999 I was researcher at the Austrian Institute for Youth Research where I became scientific director in 2000. From 2001 to 2013 I worked in the fields of research and knowledge transfer at the private research organisation jugendkultur.at in Vienna. Since 2013 I am engaged at the Danube-University Krems in the Department for Migration and Globalization as researcher and lecturer. Furthermore I am lecturer at various teacher training colleges in Austria.
Already in the late 1990s I was involved in the network of experts on youth research and one of the national correspondents for the EKCYP since its start.
In the year 2007 I was raporteur in the Council of Europe international review team for the national youth policy in Hungary and four years later for the international review of the youth policy in Belgium.
manfred.zentner@donau-uni.ac.at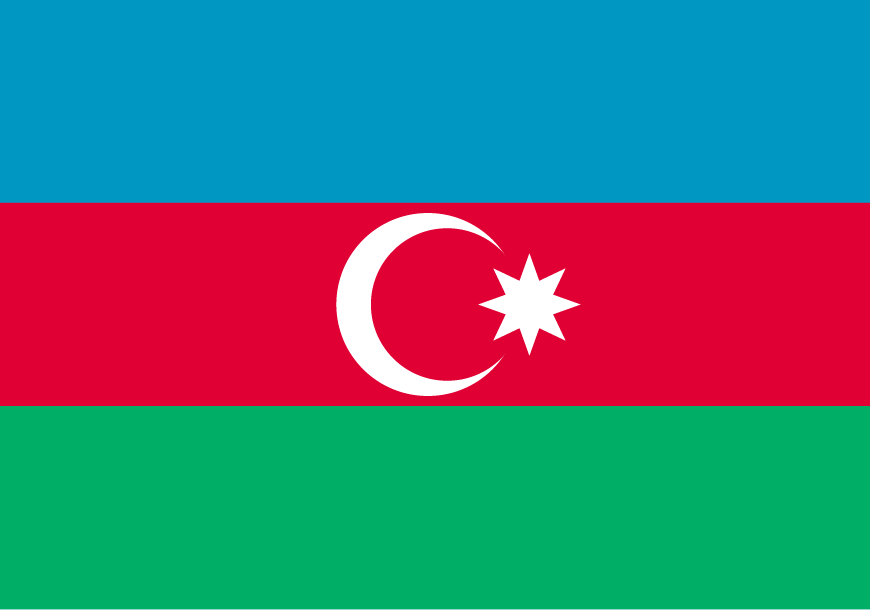 Azerbaijan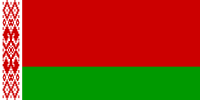 Belarus
Mr Andrei SALIKAU
Youth Policy and Sociocultural Communication Department of the National Institute for Higher Education of the Republic of Belarus
I am an Associate Professor (PhD in Culturology) of the Youth Policy and Sociocultural Communication Department of the National Institute for Higher Education, Minsk, Belarus.
As an Associate Professor I carry out teaching, organizing and methodical activities; participate in scientific and scientifically popular researches in Youth field; took part in Workshops, Webinars and Trainings for Youth; manage some international Youth programs and projects, coordinate cooperation with local youth public organizations.
In cooperation with colleagues I worked-out the Training Program «Organization work with youth» and obtained a Diploma on "Organization work with youth" with the conferred qualification of "Specialist in work with youth" (2009) .
I worked-out and participated in many national and international program and projects such as National forum of specialists in the sphere of youth work (October 2015, Minsk, Belarus). The aim of the Forum – exposure and presentation the best practices and innovation technologies in Youth work. EPYRU Country Workshop «Supporting Capacity Development in the Youth Sector» Minsk, October 2014. The main aims of the Seminar were: to examine the current status of youth workers' training, as well as training and in-service training of public authorities' staff dealing with youth policy in Eastern Partnership countries.
My specific research interests include: state youth policy (development and implementation); international youth cooperation; youth healthy lifestyle; youth quality of life; youth wellbeing; financial literacy and economic culture for youth; social protection of youth in the Republic of Belarus.

Belgium
Flemish speaking community
Ms Lieve BRADT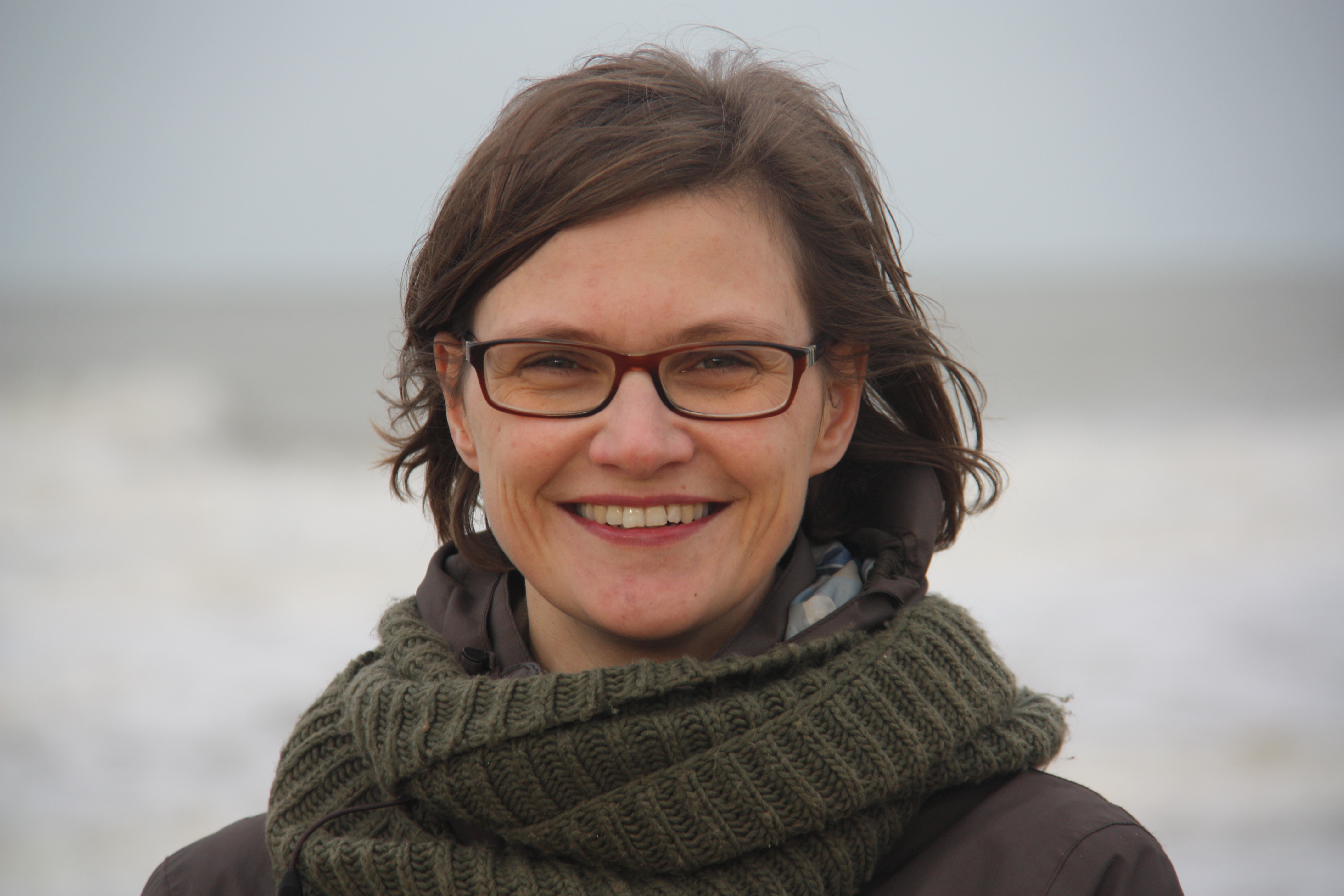 Ghent University, Department of Social Welfare Studies
Dr. Lieve Bradt graduated in 2005 as master in Educational Sciences and obtained her PhD in Educational Sciences at Ghent University with a dissertation on 'Victim-offender mediation as a social work practice. A comparison between mediation for young and adult offenders in Flanders' (2009). Since 2010 she is a post-doctoral assistant at the Department of Social Work and Social Pedagogy at Ghent University. In 2012 she became the project coordinator of the Youth Research Platform, a policy research centre subsidized by the Flemish Government. The Youth Research Platform is an interdisciplinary and interuniversity cooperation between Ghent University (social work and social pedagogy), Vrije Universiteit Brussel (sociology) and KU Leuven (youth criminology). The Youth Research Platform's main tasks are (1) expanding our knowledge on youth by drawing up an inventory of existing youth research in both a national and international context, and (2) recurrently conducting large-scale survey research on the life-conditions, attitudes and activities of young people in Flanders. Her research interests focus on restorative justice, leisure participation, formal and informal support, youth care, school-work transitions and school wellbeing.

Belgium
French speaking community
Marie Gilles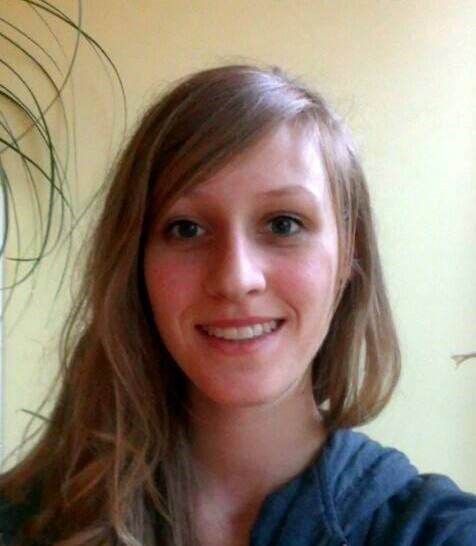 Ministère de la Communauté française - Observatoire de l'Enfance, de la Jeunesse et de l'Aide à la Jeunesse
Marie Gilles graduated with a MA in sociology. She has previously worked in a youth organization to promote sexual health for almost two years.
She works now at the Observatoire de l'enfance, de la jeunesse et de l'Aide à la Jeunesse (Observatory of childhood, youth and youth care) as a junior researcher since october 2018. The Observatory is part of the Ministry of the french-speaking Community Governement. Its works consists on generating studies and datas in this specific field. It's also in charge of the evaluation of different decrees concerning public policies on childhood and youth.
Her domains of interest are social rights, youth care and gender equality.
Julie De Wilde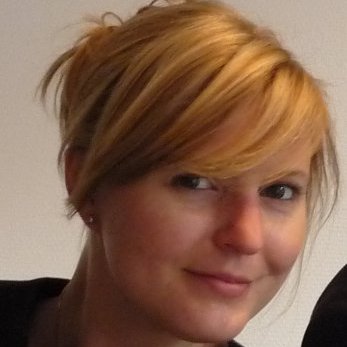 Ministère de la Communauté française - Observatoire de l'Enfance, de la Jeunesse et de l'Aide à la Jeunesse
Julie De Wilde is a sociologist who has worked as an academic researcher in UCL (Université catholique de Louvain-la-Neuve) for almost six years. She works now at the Observatoire de l'enfance, de la jeunesse et de l'Aide à la Jeunesse (Observatory of childhood, youth and youth care) since 2014. The Observatory is part of the Ministry of the french-speaking Community Governement. Its works consists on generating studies and datas in this specific field. It's also in charge of the evaluation of different decrees concerning public policies on childhood and youth.
Bosnia and Herzegovina
Mr Jasmin JASAREVIC
PRONI Centre for youth development
Child Protection officer in PRONI Brcko, an "A", "B" and "B+" level certified educator and General Manager of the PRONI Center for Youth Development. He has served on the national BH Commission for youth since 2006. He holds several Training of Trainers certificates focused on youth worker trainings, with a focus on engaging youth in conflict mitigation activities. Jasmin was involved in youth policy and youth work development since 1998. Jasmin is currently engage as a Correspondent for Youth Policy Development from BiH within a program of the European Knowledge Centre for Youth Policy (EKCYP). He was the first trainer from BiH to be included in the online list of trainers of the SALTO-YOUTH Resource youth center, and is also a President of the Management Board of Anna Lindh foundation - BiH Network and a previous member of the Executive Board of the US Alumni Association Bosnia and Herzegovina. Since 2012, Jasmin is BIH Country Director for YouthBuild International.

Bulgaria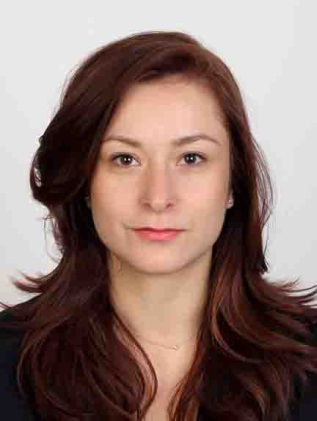 Ms Veselina GEORGIEVA
Chief Expert in Youth Policies Directorate, Ministry of Youth and Sports of Bulgaria
Since the beginning of my career in 2017 in the Ministry of Youth and Sports of Bulgaria my responsibilities are linked with the National and European Youth policies, more specifically as a CDEJ member, a national delegate within the Youth Working Party of the Council of the European Union and the European Steering Committee within the 6th cycle of the Structured Dialogue.
I had the opportunity to be part of the preparation and implementation process for the first Bulgarian Presidency of the Council of EU. Working with young people and for young people is a process that requires continuous reflection and evaluation of the methods used in order to achieve the set aims and improve the process. The specifics in the youth policies, regarding youth work, youth volunteering and non-formal education illustrate the various approaches towards building a society in which the potential of all young people needs continuously development and where they are given the opportunity to gain the skills needed to succeed both as citizens in a democratic society and in their working and private lives, regardless of their background.
Nevertheless, for the first time in nearly 70 years, there is a real risk that the generation of today's young adults ends up less well-off than their parents. Europe cannot afford to lose the most educated age group it has ever had and let generational inequality condemn its future. That is why the close cooperation between all institutions at national and European level, various researches towards the future challenges and the role of the young people and all relevant stakeholders in the decision making process is in great importance for the better future in Europe.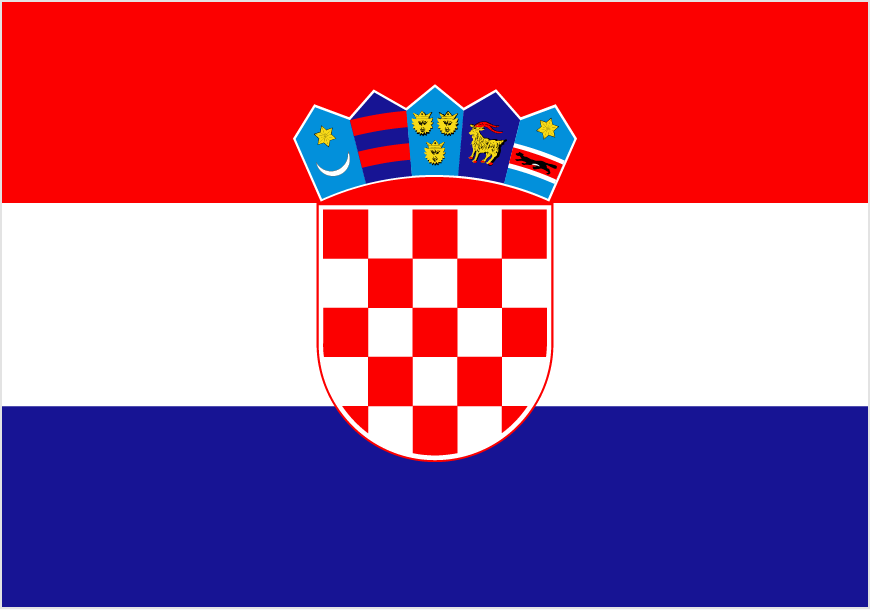 Croatia
Mr Marko KOVACIC
Institute for Social Research
Marko Kovacic is a youth researcher seated at the Institute for Social Research where he is affiliated to the Center for Youth and Gender Studies. Currently, he is a visiting fresearch ellow at Universitat Pompeu Fabra in Barcelona where he studies youth political participation.
Marko's education include PhD in (youth) public policy at the University of Ljubljana (ongoing), an MA in public policy at the University of Zagreb and an MA program in political science at Central European University, Budapest. Marko's research focus is on youth policy, particularly non-formal political participation of young people in the post-socialist context, youth political competency and youth work. He has been publishing papers on those and similar issues in domestic and international journals and presented his findings in more than 20 international conferences.
Apart from the academic career, for more than 10 years Marko has been an active member and a trainer in various civil society organizations and initiatives, focusing on youth and educational issues. Hence, he is a national correspondent on youth policy for the European Knowledge Center for Youth Policy, administrated by the Youth Partnership between the Council of Europe and the European Commission. Marko has worked as a consultant and evaluator for numerous international organizations on topic of youth and education. In addition, he is a youth research methodology lecturer at the Youth Studies programme in Croatia.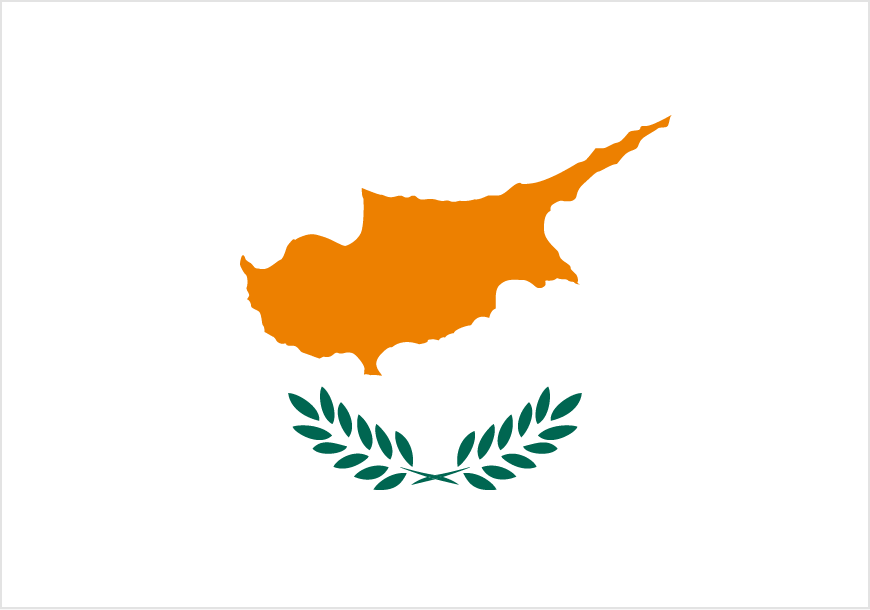 Cyprus
Ms Eleftheria CHRISTOFOROU
Youth Board of Cyprus

echristoforou@onek.org.cy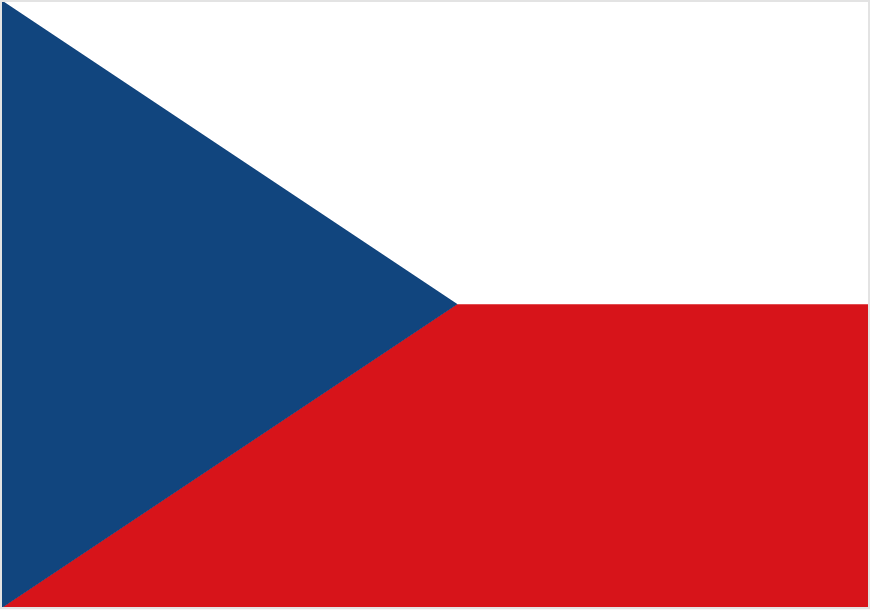 Czech Republic
Ms Zdeňka Mašková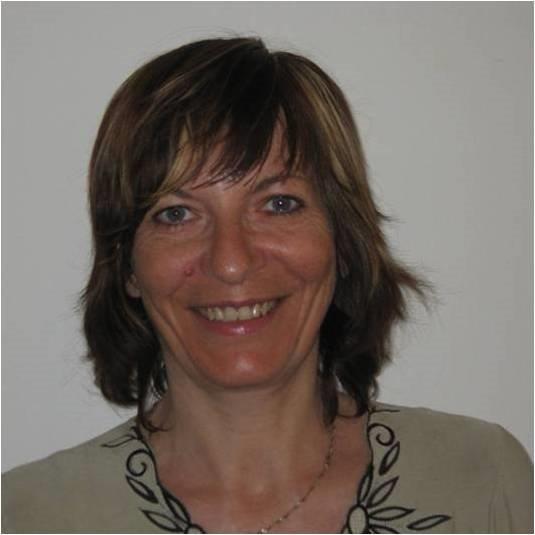 Ministry of Education, Youth and Sports
Zdenka Maskova is the head of Youth Policy Unit of Youth Department, Ministry of Education, Youth and Sports of the Czech Republic. In her academic career she moved from secondary education to in-service teacher training education and to youth work, while the focus of her interest remains youth policy. She participated in writing of several youth policy papers in the Czech Republic, is a co-author of the National Youth Policy for the period 2007 – 2013 and the main author of the National Youth Policy for the period 2014 – 2020. Her main youth policy development areas are: non-formal education, social inclusion, participation and learning mobility. She has an extensive experience in cross-sectorial youth policy development. She took part in a couple of European peer-learning activities on youth policy and was member of numerous expert groups of European Commission as well as advisory groups of the Council of Europe.

zdenka.maskova@msmt.cz

Estonia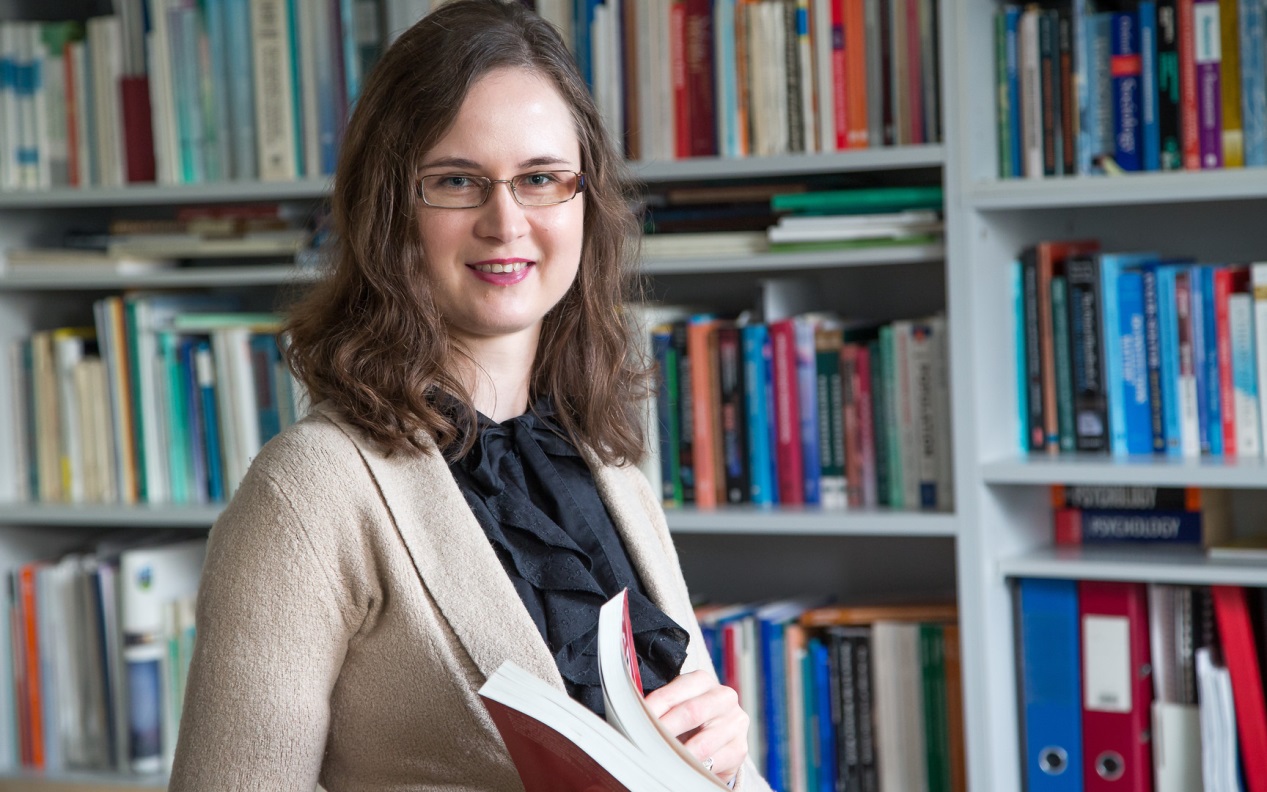 Ms Mai BEILMANN
University of Tartu
Mai Beilmann holds PhD in sociology and she is currently a research fellow in Social Policy at the Institute of Social Studies, University of Tartu, Estonia. Her research interests include youth studies, civic participation, social capital, (social) trust, and cultural values. Her interest in youth field dates back to 2003, when Mai became voluntary youth worker in one small open youth centre in Tartu. She became actively involved in youth research already during her master studies in 2006 when she was doing fieldwork for the project "The Socio-economic Scope of Youth Work in Europe". Since then Mai has contributed to the youth research through various (applied) research projects focusing mainly on youth work and youth workers, assessment of different youth programmes, and educational inequalities. Her latest research is related to her participation in Horizon 2020 project CATCH-EyoU and focuses on youth civic participation, youth organisations, and interpretations of youth civic engagement and youth policies. Mai has published on youth related topics in scholarly journals as well as in youth work related publications and in Estonian public media.

mai.beilmann@ut.ee

Finland
Mr Tomi Kiilakoski
Finnish Youth Research Society
Tomi Kiilakoski, PhD, is a senior researcher in the Finnish Youth Research Network and an adjunct professor in the University of Tampere. His areas of expertise include youth work, youth participation, educational policy, school violence and its prevention, cultural philosophy and critical pedagogy. He has worked in the university of Tampere and Humak University of Applied Sciences. He has authored eight books on youth work, youth participation and critical pedagogy in his native language, Finnish. He engages actively in promoting participation and developing youth work on the local and state level in Finland.
tomi.kiilakoski@nuorisotutkimus.fi

tomi.kiilakoski@nuorisotutkimus.fi  

France
Virginia Mangematin
Ministère de la ville, de la jeunesse et des sports - adjointe du bureau des relations internationales et en charge du suivi du Conseil de l'Europe
virginia.mangematin@jeunesse-sports.gouv.fr
Janaina Paisley
Ministry of National Education, Department of youth, non-formal education and voluntary organisations.
Janaïna Paisley is policy officer in the field of public policies especially social and youth policies. Her background is in sociology (Sociology of the State), history and political sciences. She is also the national correspondent for the European data base Youth Wiki.
Janaina.PAISLEY@jeunesse-sports.gouv.fr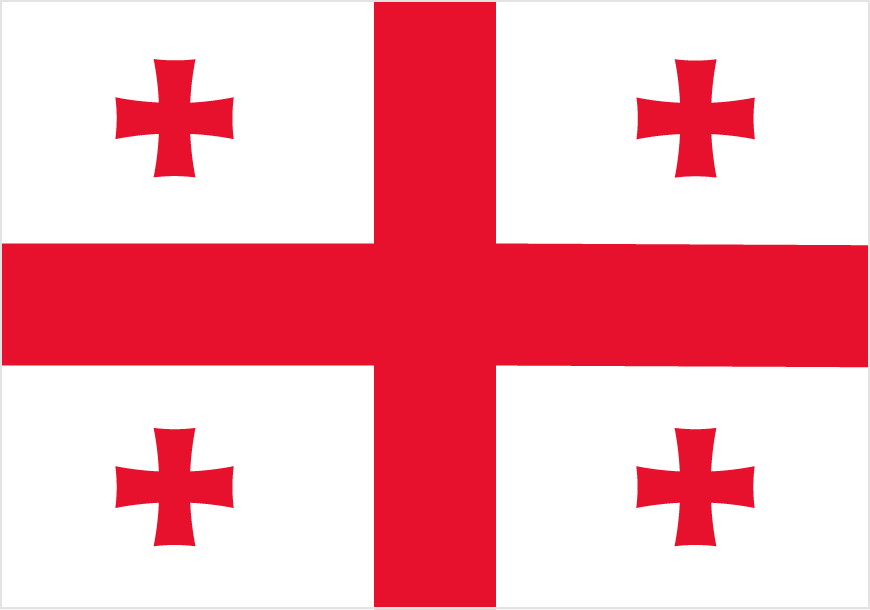 Georgia
Kartlos Karumidze
Ministry of Education, Science, Culture and Sport
kkarumidze@mes.gov.ge

Germany
Ms Susanne KLINZING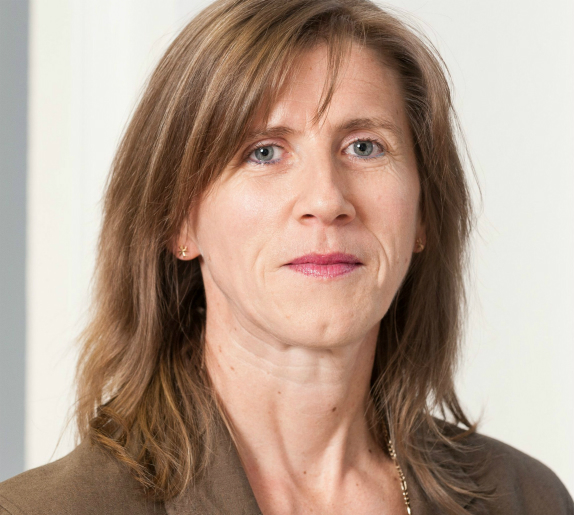 IJAB - Fachstelle für Internationale Jugendarbeit der Bundesrepublik Deutschland e.V
I hold a master's degree in Slavonic and British / American Studies obtained at the University of Potsdam including a one-year-stay at the Russian University of Rostov/Don. I have worked as a freelancer for Eurodesk and later on continued my professional career at IJAB – International Youth Service of the Federal Republic of Germany. I call myself an information and content manager. I am in charge of gathering information on youth policy and youth work in different countries providing it at different websites run by IJAB.
I have been part of the network of national correspondents for the EKCYP since its beginning in 2005. In 2015 I joined the network of national Youth Wiki correspondents. My working languages are German, English and Spanish.
My leisure time is divided between a Cuban salsa rueda group and salsa classes, voluntary work, being a baseball mom, travelling and reading.

 klinzing@ijab.de

Greece
Ms Briseida DOKOU
Ministry of Education and Religious Affairs, General Secretariat for Youth

Hungary
Correspondent to be confirmed

Ireland
Mr Maurice DEVLIN

Maurice.Devlin@nuim.ie

Italy
Lucio d'Amore
Presidenza del Consiglio dei Ministri, Dipartimento della Gioventù e del Servizio Civile Nazionale
Lucio d'Amore works at the Presidency of the Council of Ministers, Department of Youth and National Civic Service. He holds degrees in Political Sciences, Italian Literature and Foreign Languages and Literature at the Istituto Universitario Orientale in Naples. He has been Professor in High School and has completed various specializations in international relations in Rome. As ministerial official he has worked for the Ministry of Culture, the Department of Performing Arts and the Department of Tourism. He was seconded twice as National Expert to the European Commission, from 1991 to 1994 (Environment Directorate-General) and from 2000 to 2004 (Enterprise Directorate-General), where he dealt with issues related to the promotion of sustainable development, the enhancement of natural and cultural heritage, the quality management, the social and cultural tourism, the international cooperation.
Maria Luisa Silvestrini
Presidency of the Council of Ministers, Department of Youth and National Civil Service


Latvia
Gints KLASONS
Social Processes Analyses Agency
I have obtained the master degree in sociology in the University of Latvia in the year 2003. Since 2001 I have worked in the research field and through all these years I have obtained the extensive experience and sound knowledge on the elaboration of research studies, methodological tools of data collection, different approaches to data analysis and other issues concerning organization of research work and data analyses, and elaboration of recommendations for use of data and information. Since 2007 I am the member of the Latvian Sociological Association. Over the past ten years I have mostly worked on management of projects for state and local government institutions (ministries, local governments, state agencies, etc.), including elaboration of studies, political recommendations and consultations in such areas as culture, creative industries, youth, education, regional development, social inclusion, business environment etc.
Since 2007 I am regularly involved in evaluation projects of youth policy and youth work of Latvia and in consultations on development of youth policy for state and local government institutions. Since the year 2010 I elaborate the annual assessment of youth policy implementation in Latvia for the Ministry of Education and Science, results of which are used in developing action plan of youth policy for each following year. I am regularly involved in researching youth field at national and municipality level, working with topics such as youth policy monitoring, early school leaving, youth work in municipalities, youth political participation, youth work contribution to quality of life of young people, social inclusion of young people, quality of children alternative care, and many more. During last 3 years I work extensively with municipalities – consulting in youth policy development issues and doing evaluations of youth policy and youth work efficiency.
gintsklasons@gmail.com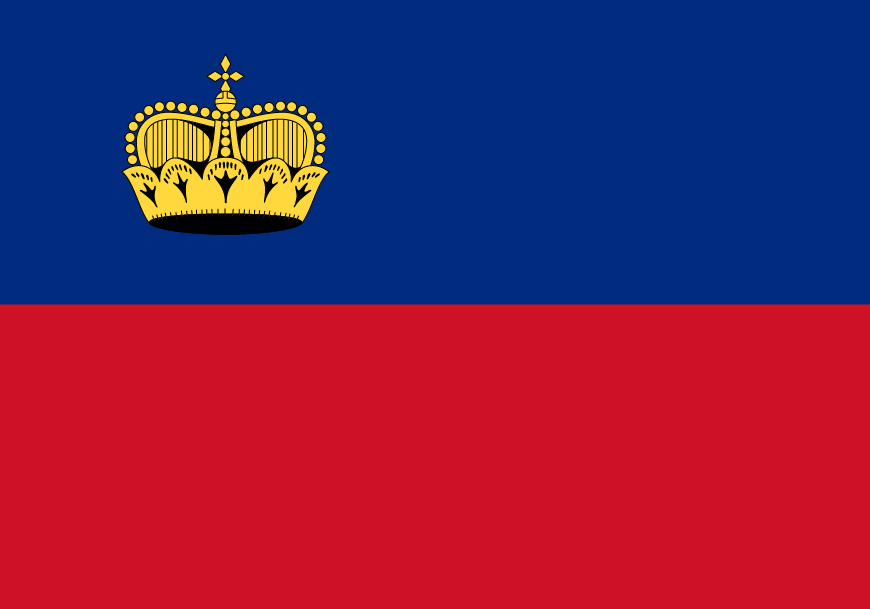 Liechtenstein
Daniela CLAVADETSCHER

Daniela.clavadetscher@llv.li


Lithuania
Ms Ruta BRAZIENE
Ruta Braziene holds a PhD in Social Sciences (Sociology). She is Chief Researcher at the Lithuanian Research Centre, Labour Market Research Institute. Her areas of expertise include youth transition from the education to the labour market, youth labour market integration, youth social exclusion and living conditions, housing provision for the youth, youth policies development and evaluation and etc. She held a research grant and was a Chief Researcher –project leader "Transition of Youth from Education to the Labour Market in Lithuania: development of monitoring system' (2012-14) from Lithuanian Science Council. She holds a research grant and is a Chief Researcher – project leader "Housing Provision for the Youth: Processes, Problems and Solutions in Lithuania" (2017-18) from Lithuanian Science Council. She has written and published monographs, articles and reports on youth: for example: "Transition of Lithuanian youth from education to the labour market: theoretical presumptions and empirical evidence" (2013, ISI Web of Science, in Lithuanian), "Youth and Housing in Lithuania: Different Opportunities, Pathways and Challenges" (2018, monograph, in Lithuanian).
She has more than 20 years of scholarly and practical experience with Universities, local Governments and NGOs in Central and Eastern Europe, the United Nations (UN) and the European Commission, as well as more than 8 years of experience of ESF evaluations.

ruta.braziene@gmail.com


Luxembourg
Mr Andreas HEINEN
University of Luxembourg
Andreas Heinen is researcher at the University of Luxembourg. He has many years of experience in both quantitative and qualitative youth research. His primary research interests are youth transitions, migration and social reporting. He is co-author of the luxembourgish youth report and involved in many local and national youth research projects.

andreas.heinen@uni.lu
Malta
Mr Jason ZAMMIT
Aġenzija Żgħażagħ

jason.a.zammit@gov.mt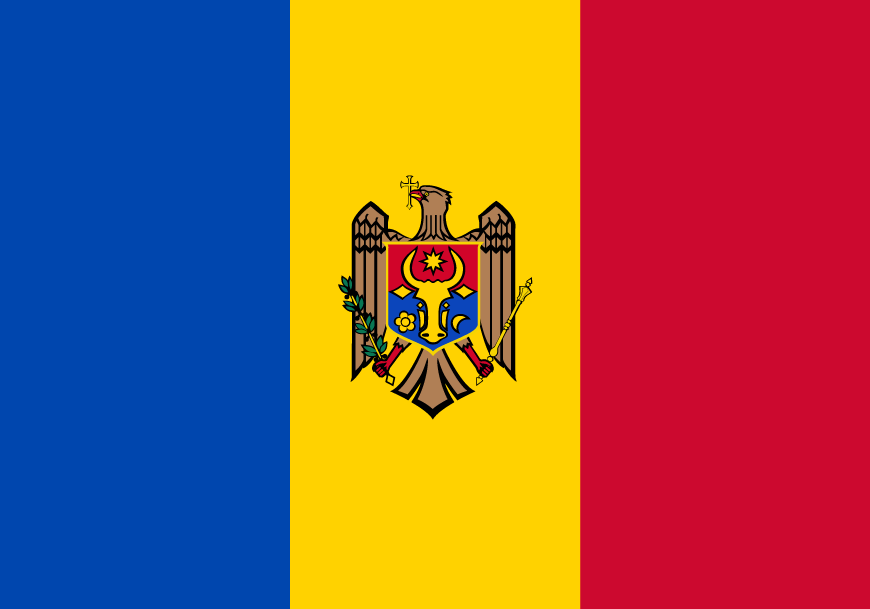 Moldova (Republic of)
Mrs Mariana TURCAN
Currently, Mariana Turcan is the Executive Director of Creative Development Association. She has a good experience in the youth sector, she was the President of the National Youth Council Moldova (2003-2005), Bureau Member of the European Youth Forum (2005-2006), trainer and co-ordinator of different projects, member in different committees and working groups at national and international level etc.

 marianaturcan@gmail.com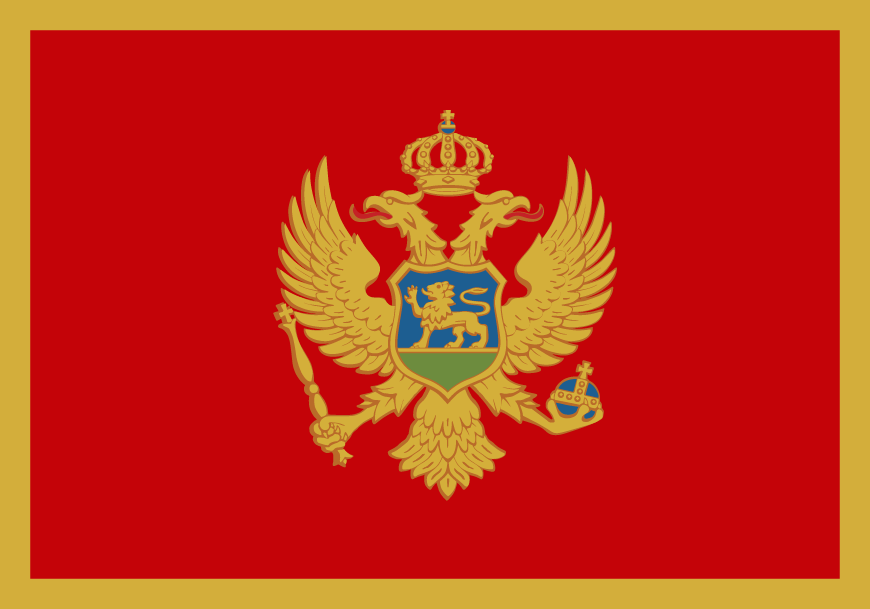 Montenegro
Mr Nenad KOPRIVICA
Director General of the Youth Directorate

nenad.koprivica@ms.gov.me

Norway
Mr Ørjan Bergan
The Norwegian Directorate for Children, Youth, and Family Affairs (Bufdir)
Ørjan Bergan is a social scientist, and a researcher.
His background is in political science, moral philosophy, antropology, and social psychology. He graduated with an MA at the University of Chicago in 2010, and is currently working on his PhD project.
Ørjan Bergan specializes in identity formation analysis, and relational explanatory models to discrimination.
Mr. Bergan has previously worked as an advisor at the National Service for Special Needs Education (Statped) in Oslo Norway, and as a facilitator with the 2012-trial, following the terrorist attacks at Utoya and in Oslo in 2011.
Ørjan Bergan is also the National Correspondent for Youth Wiki.

orjan.bergan@bufdir.no

bergan@uchicago.edu 

Poland
Correspondent to be confirmed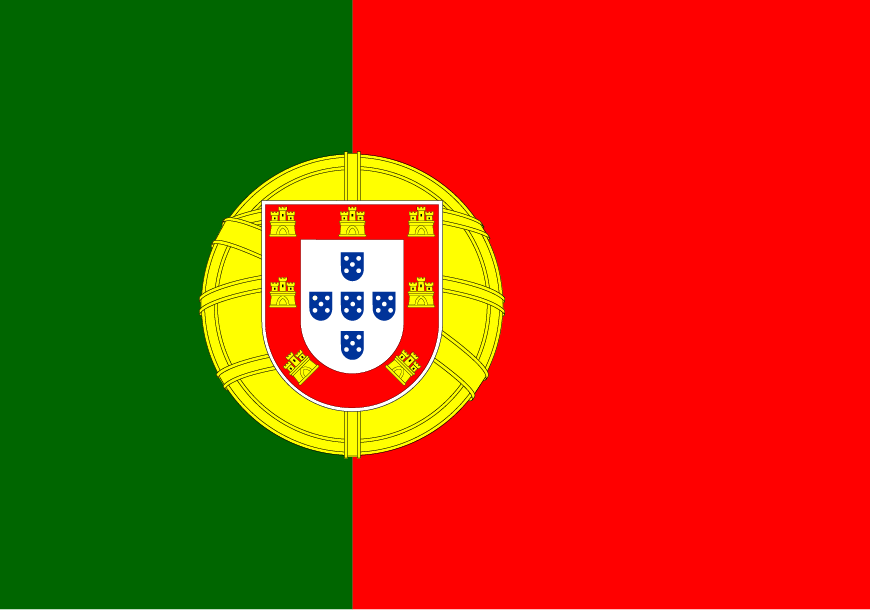 Portugal
Ms Ana Cristina GARCIA
Ana Cristina Garcia works in the Sport and Youth Portuguese Institute with programs and projets connected with free time and volunteering. She belongs also to the team of Lisbon Youth Centre where she is the responsible for non informal education, democarcy, citizenship and social inclusion. For a long time she is a trainer for trainers in Portuguese language.

ana.garcia@ipdj.pt

Romania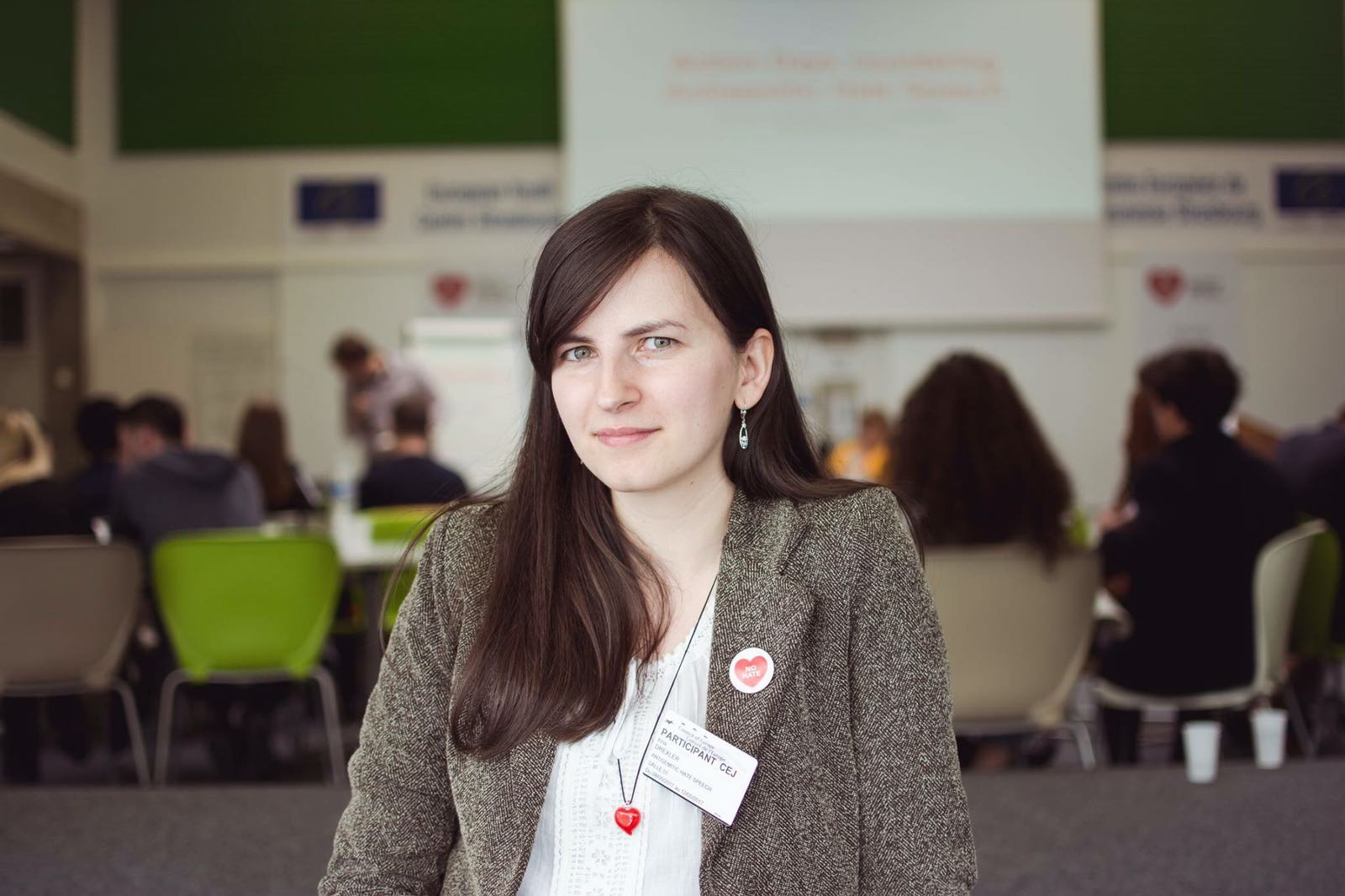 Ms Irina DREXLER
Irina Drexler holds a BA in English and Japanese language and literature, an MA in British Cultural Studies and a PhD in linguistics, with a focus on pragmatics, rhetoric and critical discourse analysis. In 2013 she was awarded an academic scholarship as visiting PhD candidate at the University of Vienna. During her university studies she was actively involved in educational projects, academic quality assurance activities and youth policy writing initiatives at local and national level, both in decision-making bodies, and in the youth NGO environment, gaining more than 8 years' academic management experience in these fields. In 2014 she became one of the founding members of the first digital humanities research centre in Romania (Transylvania Digital Humanities Research Centre – DigiHUBB) within Babeş-Bolyai University in Cluj Napoca. Since 2016 she has been the Romanian national coordinator of the No Hate Speech Movement youth initiative of the Council of Europe, implemented in 45 countries. In 2017 Irina was selected as researcher within the Pool of European Youth Researchers of the Partnership between the European Commission and the Council of Europe in the field of youth, and was appointed national correspondent for the European Knowledge Centre for Youth Policy think tank of the same entity (EU-CoE Youth Partnership). She has participated as either member of the organizing team, or co-focal point, rapporteur or speaker in the European Dialogue on Internet Governance (EuroDIG) 2016 (Brussels), 2017 (Tallinn), 2018 (Tbilisi) and Internet Governance Forum (IGF) 2017 (Geneva) and 2018 (Paris), as well as in other events dedicated to youth participation in Internet Governance. She has also been working as freelance translator and as international consultant/researcher. Since July 2018 Irina works at the Council of Europe's Cybercrime Programme Office in Bucharest.

irina.drexler@patrir.ro  

@IrinaDrexler

Russian Federation
Serbia
Marija Petronijević
Since the beginning of her engagement in 2012 in the Ministry of Youth and Sports of Serbia her responsibilities have been in a close link with National and European youth policies. She had the opportunity to actively take part in the design of the Serbian National Youth Strategy, activities related to career guidance and counselling of young people, regional youth mobility and organization of the work of the Youth Council – Governmental advisory body.
Her education include MA in European integration and BA in International relations at the University of Belgrade.
Her current focus of work is EU pre-accession assistance, cooperation with international donors, UN Agencies, CoE, Erazmus+ programme EU, bilateral and multilateral cooperation in the fields of youth and sports.
She took part in great number of the international activities both on youth and sport policies. She is a member of numerous task forces at national level dealing with youth issues.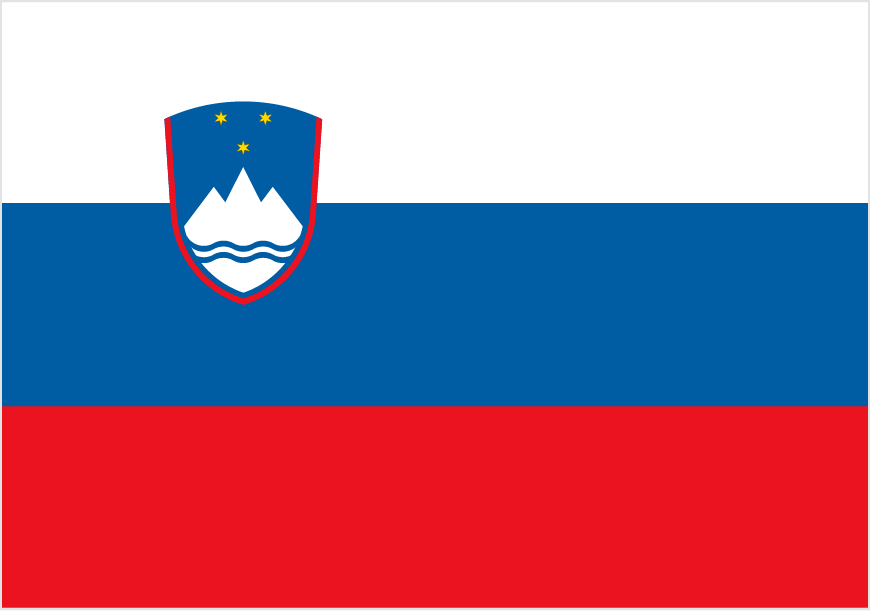 Slovenia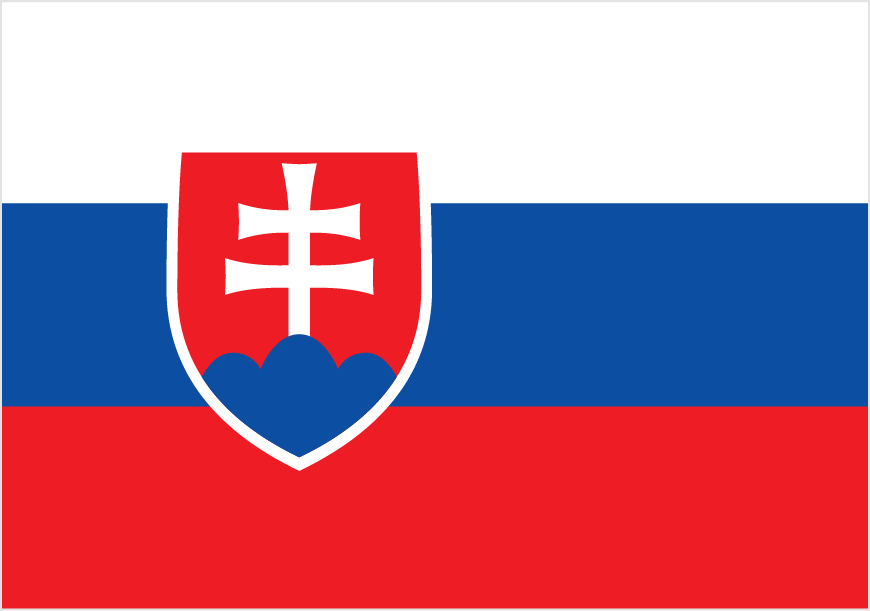 Slovak Republic
Mgr. Miroslava Dujičová
Department of Youth, Ministry of Education, Science, Research and Sport of the Slovak republic
Miroslava Dujičová holds PhD. in public policy and public administration with the main focus on youth policy and educational policy. She completed part of her studies in Lisbon, Portugal. Currently, she is working at the Department of Youth at Ministry of Education, Science, Research and Sport (MESRS), that is responsible for non-formal education of children and youth in Slovakia. She has completed several internships and attended several conferences with a contributions related to youth work. In 2017, she was chosen to represent Slovak republic at a Young Leaders Summit aimed at youth, which took place in Seoul, Korea and was organised by Asia-Europe Foundation. As a volunteer, she also actively dedicate her time to youth work as a co-founder of non-governmental organization Future Generation Europe aimed at projects of non-formal education for young people. She believes in the power of active cooperation of stakeholders in the field of youth and wishes for stronger recognition of youth work.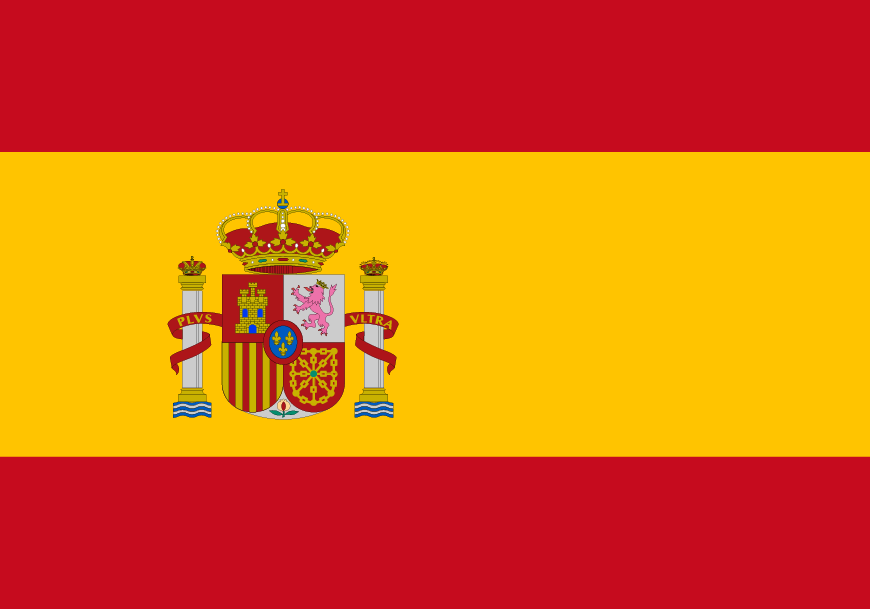 Spain
Correspondent to be confirmed

Sweden
Ms Tiina Ekman
The Swedish Agency for Youth and civil society

tiina.ekman@mucf.se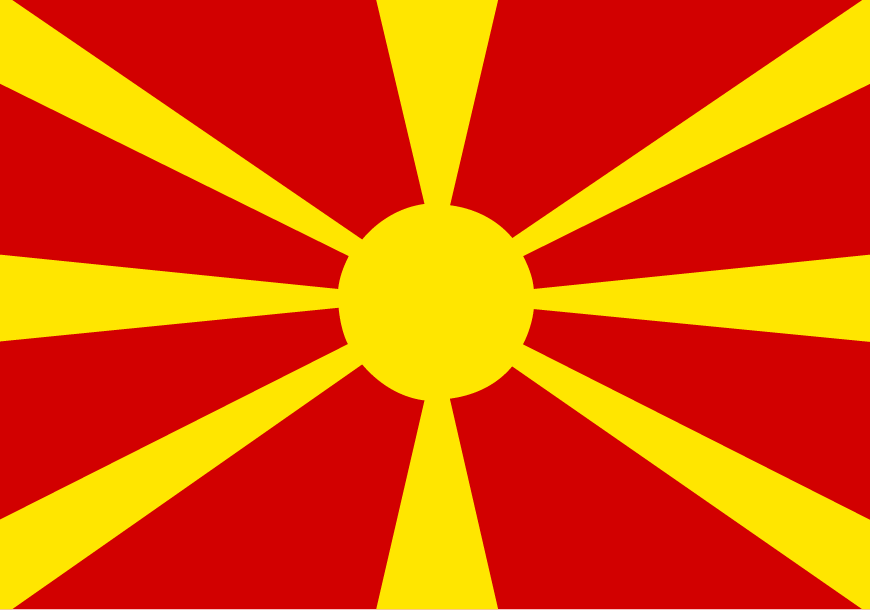 North Macedonia
Mr Tomislav GAJTANOSKI
Coalition of youth organisations SEGA
Tomislav holds bachelor degree in Public Administration and has extensive experience in youth policy development over the past 9 years. He was consultant in the preparation of the National Youth Strategy 2016 – 2025, and holds expertise and extensive knowledge in youth participation. Additionally, Tomislav holds expertise in continuous research process on the right to participation of children and youth and expertise in Results Based Approach in PCM. He is an author of several publications such as the Youth Participation Manual, Lobbying Advocacy Manual, Creating Local Youth Policies manual and Report on Monitoring of child rights.

tomislav@sega.org.mk

The Netherlands
Letty Darwish
is Adviser and researcher at Netherlands Youth Institute (NJi), the national knowledge centre about the youth sector, in Utrecht. Main activities: Contributing to several NJi projects about strengthening children and youth wellbeing in cooperation with the youth field; Collecting, writing and publishing online and offline in English about youth policy and participating in expert meetings; National correspondent on Dutch youth policies for Youth Wiki, the online encyclopedia on youth policies in Europe. Assessing and monitoring youth participation projects: one about promoting active world citizenship (SBOS) from the ministry of Foreign Affairs and the other the European programme promoting youth mobility (Youth In Action / Erasmus+ Youth).

l.darwish@nji.nl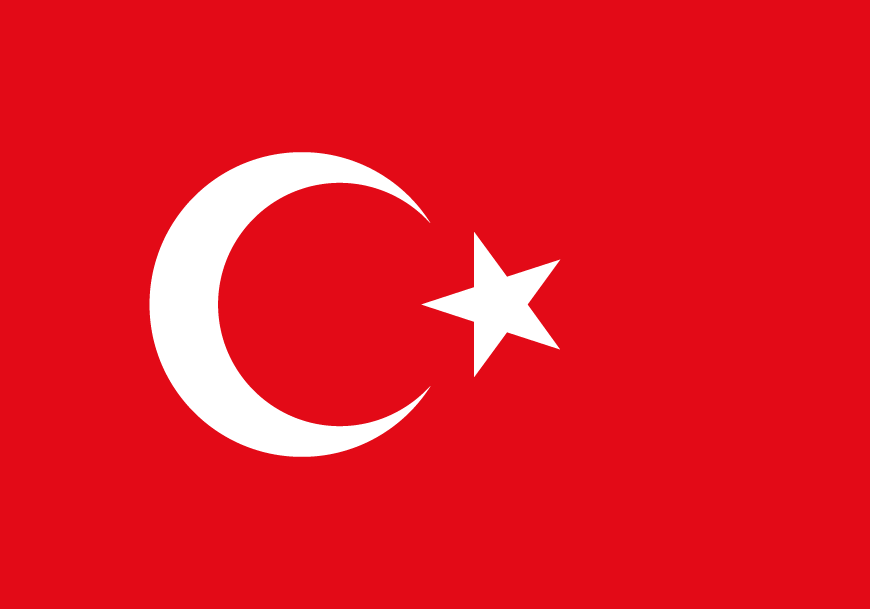 Turkey
Correspondent to be confirmed

Ukraine
Ms Anna Оstrikova
Researcher at the Department of civil education of youth, State Institute for Family and Youth Policy (from 2014)
Research interest:Volunteering, evidence-baced youth policy, civic education, non-formal education methods, professional competence of youth workers, project management in the youth field.
My professional goals are to provide development of evidence-baced youth policy and to make researches on youth interesting and understandable for the young people directly.
During the years 2014-2015 took part in researches on the topic:
Social exclusion and social inclusion of young people in Ukraine, Institutionalization of civic participation of young people in the process of modernization of Ukraine, National and patriotic consciousness of the Ukrainian youth: the criteria and mechanisms of formation.
I also participates in the preparation of annual reports to the President of Ukraine and the Cabinet of Ministers of Ukraine on the situation of young people.
I have a successful experience of the cooperation with public autorities and NGO's in the field of youth policy.