Between insecurity and hope. Reflections on youth work with young refugees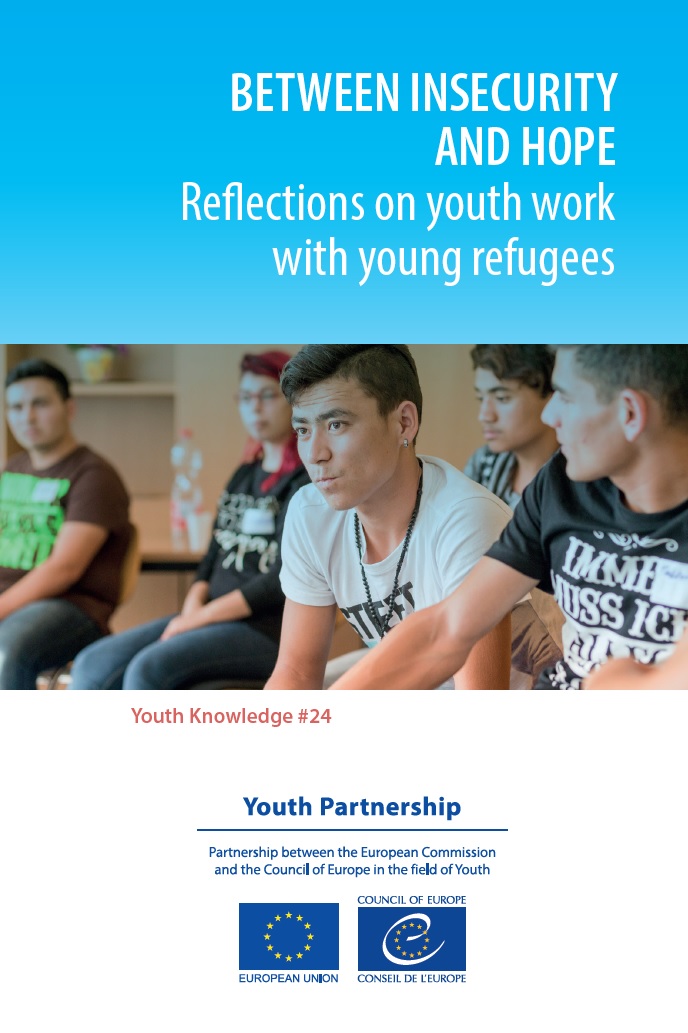 Maria Pisani (Editor-in-Chief), Tanya Basarab, Barbara Giovanna Bello and Sofia Laine
Council of Europe publishing, 2018. ISBN 978-92-871-8859-5
This Youth Knowledge book presents theoretical references and reflections on the experiences of young refugees and the way they reconcile personal hope with the tensions within their host societies. It also explores learning from practices and their theoretical underpinnings concerning the role of youth work in a cross-sectoral approach. This book aims to be a reference for policy makers, practitioners and researchers in the youth field and stakeholders from other sectors working on inclusion, access to rights and the participation of young refugees.
All the contributors propose a very critical engagement with the reality of young refugees in today's Europe, where tolerance levels for negative phenomena, such as human rights violations, hate speech and discrimination, are on the rise. However, there is also an underlying message of hope for those willing to engage in a human rights-based youth work practice that ensures safe spaces for being young, no matter who, no matter where. Practices and reflections deal with democracy, activism, participation, formal and non-formal education and learning, employment, trauma, "waitinghood" and negotiating identities.
We hope this book as a whole, and each individual contribution, will inspire youth policy makers and practitioners to take on board the complex realities of unfinished transitions and borderland experiences and create a positive environment for an enriched and transformed youth work for the inclusion of young refugees in their host communities.