Shaping European youth policies in theory and practice. Seminar on youth policy making
CIARUS, Strasbourg, France
17 - 19 March 2018
Diminuer la taille du texte
Augmenter la taille du texte
Imprimer la page
Imprimer en PDF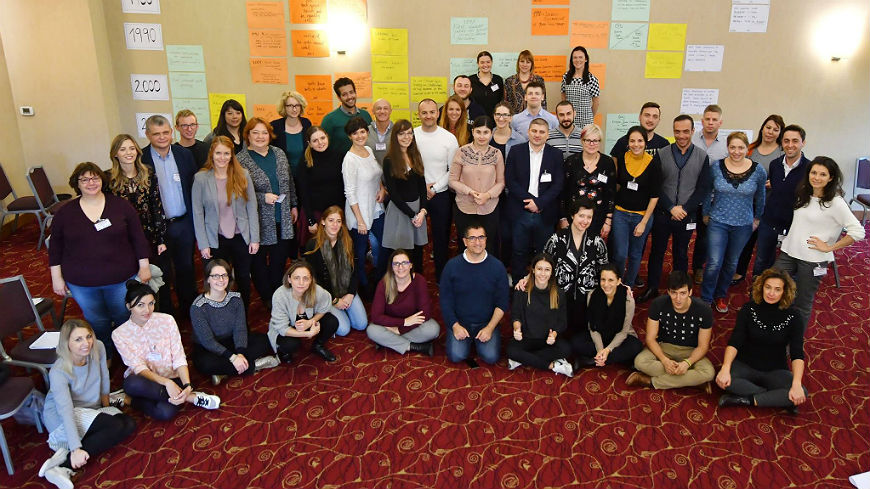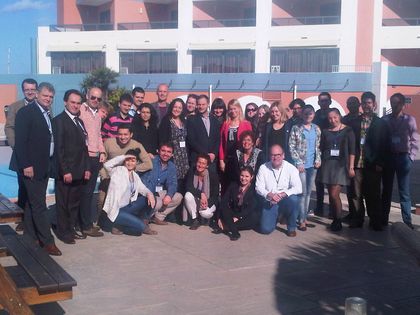 Over the years, the EU-CoE youth partnership, in cooperation with National Agencies for Erasmus+/youth, trainers and other actors, developed the content and the methodology of this course on youth policy making. The course is closely interlinked with our Open Online Course on Youth Policy.
The seminar aims to inspire and empower actors in the youth field to shape European youth policies in theory and practice. It consists of two events of three working days each, bringing European youth policies from concept and theory (first seminar) to practice and reality (time between both seminars) and reflection and critique (second seminar).
The seminar seeks to gather country teams of 3–5 actors, to strengthen the implementation of youth policies in their context. Teams always include one governmental and one nongovernmental youth sector representative. They can include, for example, national agencies, youth-led organisations, youth activist movements, youth researchers, youth knowledge providers, youth information officers, youth (programme) officers, youth workers, youth trainers and/or youth support structures.
Objectives
The seminar aspired to
introduce European youth policy frameworks and relate those frameworks to the variety of realities from local and regional to national and European levels;
analyse youth policy concepts and interrogate its main principles (e.g. evidence-informed, participatory and cross-sectorial) and approaches ( e.g. youth rights, youth needs and youth well-being);
facilitate the shaping of manageable strategies for intervention in the contexts of the actors present.
Outcomes
At the end of the seminar, participants will
be familiar with European youth policy frameworks and their political cornerstones, such as main resolutions and declarations;
be familiar with the stakeholders involved, their roles and their previous and current activities on youth policy;
be familiar with the principles underpinning youth policies in Europe, including evidence-informed and participatory approaches;
be familiar with instruments and approaches to youth policy across various policy domains;
be familiar with available resources to support youth policy development and implementation across Europe;
be confident in shaping manageable strategies for intervention.
Methodology
Throughout the seminar, participants
explore the numerous experiences of actors present at the seminar with youth policy development and youth policy implementation;
consider key socio-political developments that frame youth policy from its development to its implementation, governance and evaluation;
examine youth policy strategies, approaches and instruments including relevant aspects of their emergence, formation and development;
explore dilemmas inherent in youth policies, such as problem-orientation, intergenerational justice or competing sets of indicators;
constructively critique youth policy frameworks as well as the strategies and intervention plans developed throughout the seminar.
The seminar consists of two components: two residential seminars and in-between phase allowing participants to reflect and possibly implement chosen approaches, ideas and/or activities in their context.
​​​​​​​Residential seminars
The residential seminars serve to provide participants with opportunities for personal interaction, mutual learning of respective realities and different contexts of youth policy.
Introduction, contextualisation and getting to know each other;
Connecting participants: experiences with youth policy development and implementation;
European frameworks: introducing youth policy frameworks and their political intentions;
Youth policy motives, stakeholders and instruments;
Youth policy concepts, principles and strategies;
Exploring dilemmas inherent in youth policies, from local through to European level;
Developing and evaluating feasible intervention strategies;
Reflecting on the outcomes of the learning process and developing ideas for follow-up activities.
In-between phase
Developing strategies for intervention in respective realities
The practice phase in between the two residential events allows participants to try and verify chosen elements from intervention strategies they developed. This phase foresees:
communication on the progress and discussion on the various steps envisaged;
peer-learning and exchange within the country teams and among them;
the creation of newsletters about the current developments in youth policy in each country represented and in Europe at large;
the possibility to ask for constructive feedback from the steering team of the seminar.