Youth policy co-operation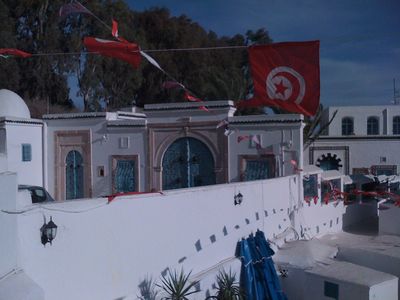 In 2005 the EU-CoE youth partnership, together with several national and regional partners, initiated a process of youth policy cooperation in the broader Euro-Mediterranean region, with a view to fostering greater cooperation between youth policy stakeholders.
The process of youth policy co-operation has inter alia significantly contributed to the recognition that co-operation among institutions responsible for youth policy (public and private) is essential to intercultural dialogue and to the Euro-Med projects in which young people take part.
Youth policy activities have also, undoubtedly, resulted in an expansion of partnerships and co-operation with a variety of institutions concerned by the empowerment of young people in the MENA region, including the League of Arab States, UNFPA, the World Bank and British Council. In this respect, too, the EU-CoE youth partnership is playing a leading and innovative role.
In reaction to the political changes in their Southern neighbouring countries, both, the European Union and the Council of Europe are strengthening their efforts to support these developments towards democracy. Young people in Egypt, Tunisia and other parts of the South-Mediterranean hold the key to the sustainable and peaceful development of their societies based on human rights, democracy and the rule of law. Understanding and taking into account their expectations and needs is crucial for all the institutional stakeholders, such as the League of Arab States, national youth policy authorities and youth organisations. The experience of young people from the Diasporas in Europe and their role in and perception of recent developments can also positively contribute to this process.
Back
Seminar 'Youth policy - here and now', September 2005, Egypt
Seminar "Youth policy here and now"
11-15 September 2005, Alexandria (Egypt)
This seminar was the first Euro-Med activity on youth policy, held to discuss experience and current practices in the countries of Europe and the Middle East in the field of youth Policy and youth participation.
It was organised in co-operation with the Swedish Institute in Alexandria, the Swedish National Board for Youth Affairs and Egypt's Ministry of Youth.

Related documents
Related documents