T-Kit 8: Social Inclusion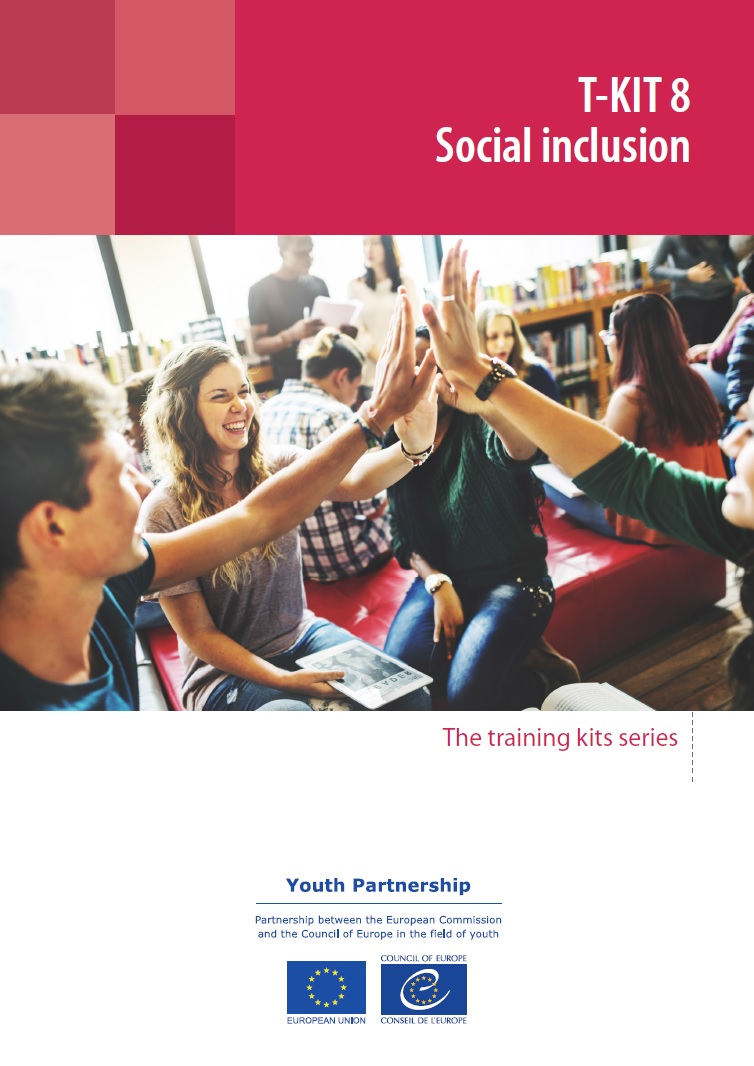 For trainers and youth workers committed to work for the inclusion of all.
1. View the entire issue in a single PDF File
2. Download T-Kit 8 chapter by chapter to avoid long delays
Part 1. Social inclusion in Europe
Part II - Educational activities and projects
1. Awareness: the realities of social exclusion:
2. Access: empowering and inclusive activities and actions
3. Action: support mechanisms for inclusion
4. Accreditation: recognition of experience, progress and achievements
5. Advancement: supportive stepping stones towards inclusion
Published by the Council of Europe and the European Commission.
Reproduction of texts and pictures is authorised provided the source and author are quoted.
The views and opinions expressed do not necessarily express the official view of the European Commission or Council of Europe, their member states or the organisations co-operating with the institutions.
To receive further information about Partnership projects, please contact the Partnership Secretariat.