T-Kit 8: Social Inclusion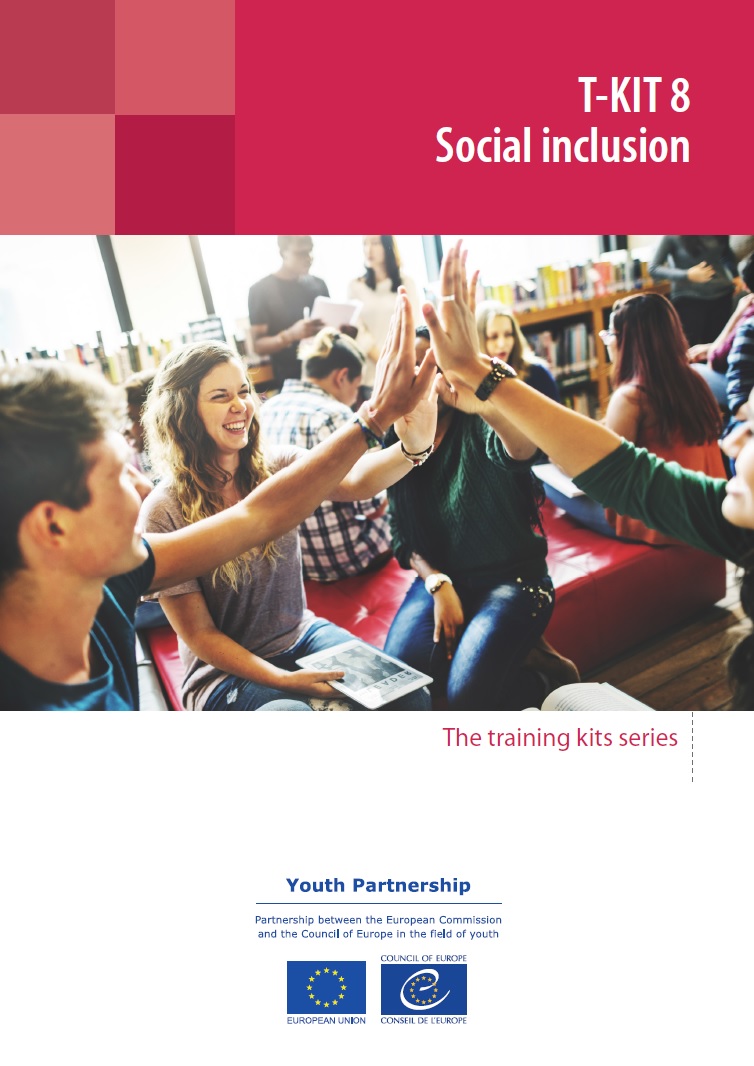 For trainers and youth workers committed to work for the inclusion of all.
Today, there is an ample and nuanced understanding of what social exclusion is, the groups of young people affected by it, its long-term impact on young people's lives and how comprehensive policies can address it. In contrast to when the first edition of this T-Kit was published, in 2003, there is now a common understanding that youth policies and research should provide a strong base for youth work to reach out and support young people with fewer opportunities.
This revised T-Kit aims to equip youth work practitioners with broad knowledge of the concepts of social exclusion and inclusion, as well as things to consider when engaging in youth work with young people with fewer opportunities. The practical part of the T-Kit includes a range of projects, approaches and activities to inspire youth workers, covering the five "A"s: 1. Awareness of the realities of social exclusion, 2. Access to empowering and inclusive activities, 3. Action and support mechanisms for inclusion, 4. Accreditation and recognition of experience, progress and achievement and 5. Advancement, laying down supportive stepping stones towards inclusion.