Some still more equal than others ? Or equal opportunities for all ?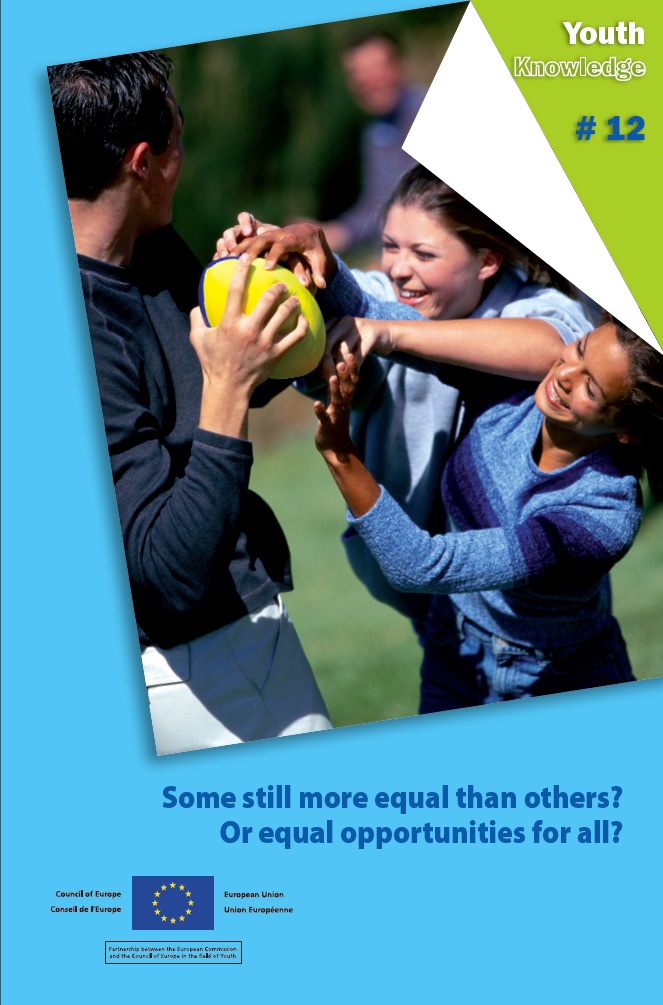 Edited by Serdar M. Değirmencioğlu.
Council of Europe, 2011. 978-92-871-6746-0
Inequality limits young people's chances in life. Yet equality is the basis of democracy and Article 14 of the European Convention on Human Rights secures the rights and freedoms of the young "without discrimination on any ground".
Research shows that inequality - in opportunities, wealth or health, for example - is widespread in Europe and that the citizens of richer countries do not necessarily have healthier profiles than those of poorer countries. The citizens of egalitarian countries, on the other hand, have the highest life expectancy.
This book examines many aspects of inequality and opportunity for young people including schooling, employment, social exclusion, labour migration, trafficking, disability, cultural and religious discrimination, youth work, and opposition and resistance.
Download Some still more equal than others ? Or equal opportunities for all ? >>