Members of the Pool of European Youth Researchers

Dan Moxon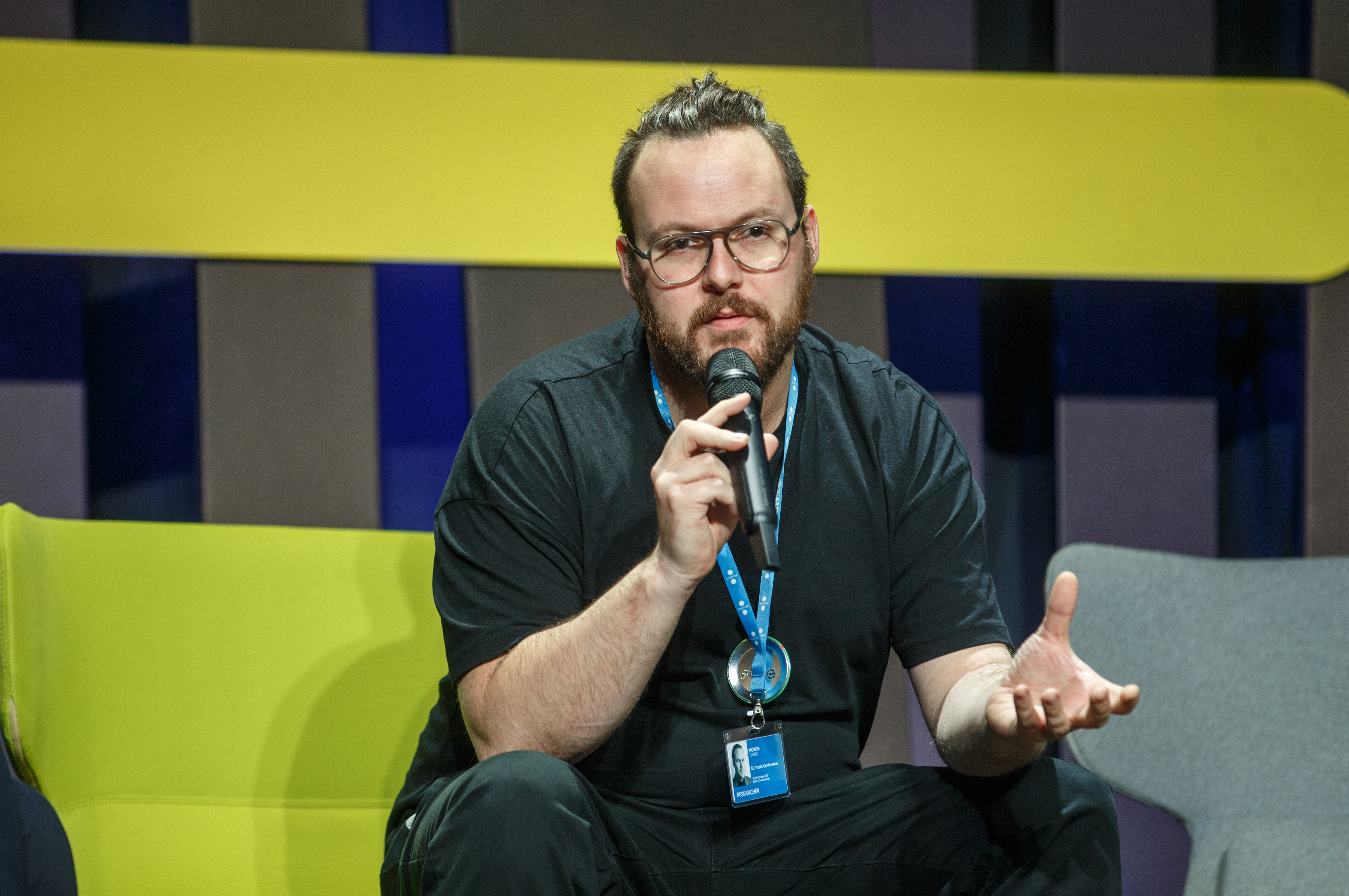 Director - People, Dialogue and Change
Associate Director - The Centre for Children and Young People's Participation
Dan is an expert in the field of youth participation, with over 18 years experience working with children, young people and families in both the voluntary, public, for-profit and academic sectors.
He is an experienced researcher, evaluator and writer with a research focus on children and young people's participation and using participatory research techniques to enable young people to influence policy and strategy. He is an Associate Director at the University of Central Lancashire's Centre for Children and Young People's Participation, the only research centre in the world focused exclusively on participation. Dan is co-author of a book for Palgrave Macmillan on children and young people's participation, citizenship and intergenerational relations and is currently undertaking his professional doctorate on collaborative knowledge production between young people and adults.
Dan is a Director of People Dialogue and Change, a consultancy providing capacity building services for organisations who wish to develop their approach to youth participation and youth engagement. He has led work on behalf of UK Youth Parliament, The Council of Europe, The British Youth Council, The Department of Health, NHS-NW, Government Office for the North West, The Railway Children as well as a variety of local authorities, voluntary organisations and research institutions in the UK, and across Europe

dan.moxon@peopledialoguechange.org

 @dan_moxon
Research interests: Youth participation, participatory research, inclusion
Magda Nico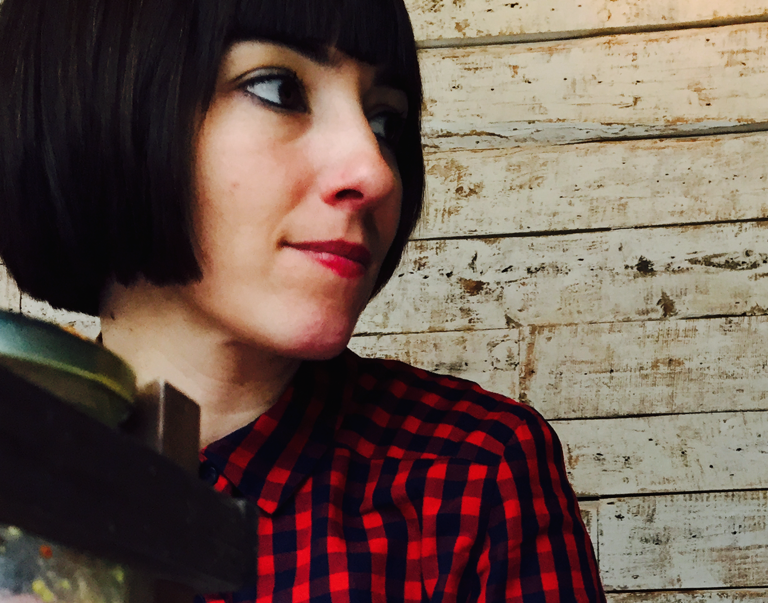 Magda Nico has a PhD in Sociology (University Institute of Lisbon), with a thesis entitled "Transitions to Adulthood in Portugal and Europe in the Life Course Perspective". She is currently a postdoctoral researcher at CIES (ISCTE-IUL) where she developed a project on "Family Portraits of Contemporary Portugal: generations, life courses and social mobility", and a follow-up qualitative study on young adults before and "after" the Portuguese crisis (2009-2017).
She is the author of the chapters "Beyond 'Biographical' and 'Cultural Illusions' in European Youth Studies: Temporality and Critical Youth Studies" (Brill, 2014); and Young People of the 'Austere Period': Mechanisms and Effects of Inequality over Time in Portugal (co-authored, Palgrave Macmillan), and the articles "Romantic turning points and patterns of leaving home: contributions from qualitative research in a southern European country"(European Societies), "Variability in the transitions to adulthood in Europe: a critical approach to destandardization of the life course" (Journal of Youth Studies, 2013), among others.
She is an Editor-in-chief in the "Needles in Haystacks: finding a way forward for Cross-Sectoral Youth Policy" Youth Knowledge Book and an editor in the "Learning Mobility and Social Inclusion" book of the same series, both coming out in 2017 . She is also the author if the paper "Life is Cross-sectoral. Why woulnd't Youth Policy Be?" (2014, EU-CoE youth partnership) and the analytical paper "Youth Inequalities: intersections, comparisons and accumulations" (2016, EU-CoE youth partnership).

magda.nico@iscte.pt or magdalalanda@gmail.com
Research interests: transitions, cross-sectoral youth policy, social mobility, family, inequalities, work
Lars Norqvist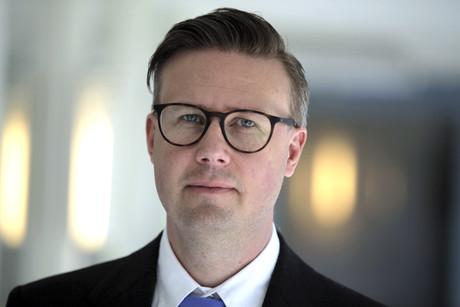 Lars Norqvist is a researcher, teacher and trainer within various forms of education. His research work is based on his experiences of working as a teacher in school (formal education) and as a trainer in organised education and learning outside of school (non-formal education for non-profit organisations and associations).
Lars holds a PhD in Educational work. His thesis; Framing Perceived Values of Education – When perspectives of learning and ICTs are related, is grounded in two studies; one in formal education and one in non-formal education. In both studies the learners' (participants'/childrens') expressions of what learning is or how they learn, has guided the research towards understanding perceived values of learning and influences of the perceived value of education when perspectives of learning and ICTs are related.
Lars is also selected and nominated as expert researcher for the European Training Strategy Advisory Group (ETS AG) within Erasmus+: Youth in Action. The role of the European Training Strategy Advisory Group (ETS AG) is to follow up, exchange on and discuss the developments of the European Training Strategy in the field of Youth (www.salto-youth.net/trainingstrategy), including European and national developments related to relevant aspects, of quality development of youth work and non- formal and informal learning.

lars.norqvist@umu.se or lars.norqvist@edunamic.se
Research interest: Education, Learning, Non-formal education, Educational sciences, ICTs
Guro Ødegård
Guro Ødegård, PhD in sociology, Research Director at Norwegian Social Research, Department of Youth Research
Ødegård's research interests are related to young people's civic engagement and participation in politics and voluntary associations. From this field her key works focuses especially on social inequality in participation and mechanism of inclusion and exclusion in voluntary organization among young people with an immigrant background. Currently Ødegård has been study how lowering the voting age to 16 appear to influence voter turnout among young people. She is also part of the Norwegian research team that is participating in the IEA International Civic and Citizenship Study (ICCS).

guro.odegard@nova.hioa.no
Research interests: Participation, voting age, social capital, voluntary organizations, democracy
Maria-Carmen Pantea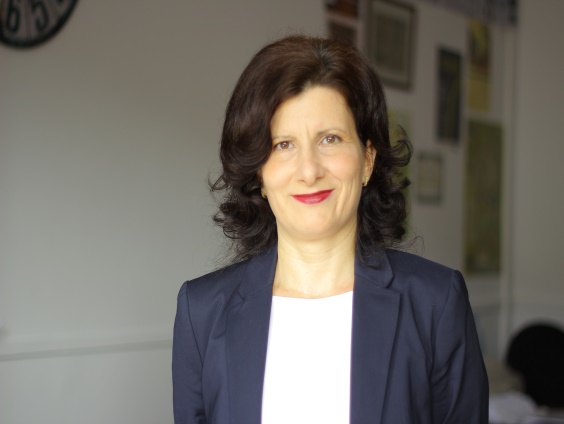 Maria-Carmen Pantea is Associate Professor at the Social Work Department of 'Babeş-Bolyai' University (BBU), Romania. Her research interests are in the area of Youth Studies, in particular young people's relationship with work in its various forms: vocational education and training, entrepreneurship, volunteering, university-to-work transitions. She is the author of Precarity and Vocational Education and Training. Craftsmanship and Employability in Romania (Palgrave, 2019). Maria-Carmen was proposal assessor for several European programs (Horizon 2020, Marie Curie, Erasmus+, COST, DG-GROW, European Science Foundation). Since 2018 she is also member of the editorial board of the European Training Foundation. Currently, she coordinates a research project on university-to-work transition and over-education in Romania. In 2016 she was awarded an Advanced Fellowship for Research from the Star-UBB Institute. Maria-Carmen holds a PhD in Sociology (BBU), an MA with Merit in Gender Studies (CEU) and an MSc in Evidence-Based Social Interventions (Oxford University).

 pantea@policy.hu

 https://sites.google.com/site/pasimubb/home/team/maria-carmen-pantea
Research interests: youth entrepreneurship, vocational education and training, social inclusion, youth (un)employment, youth workers education.
Sladjana Petkovic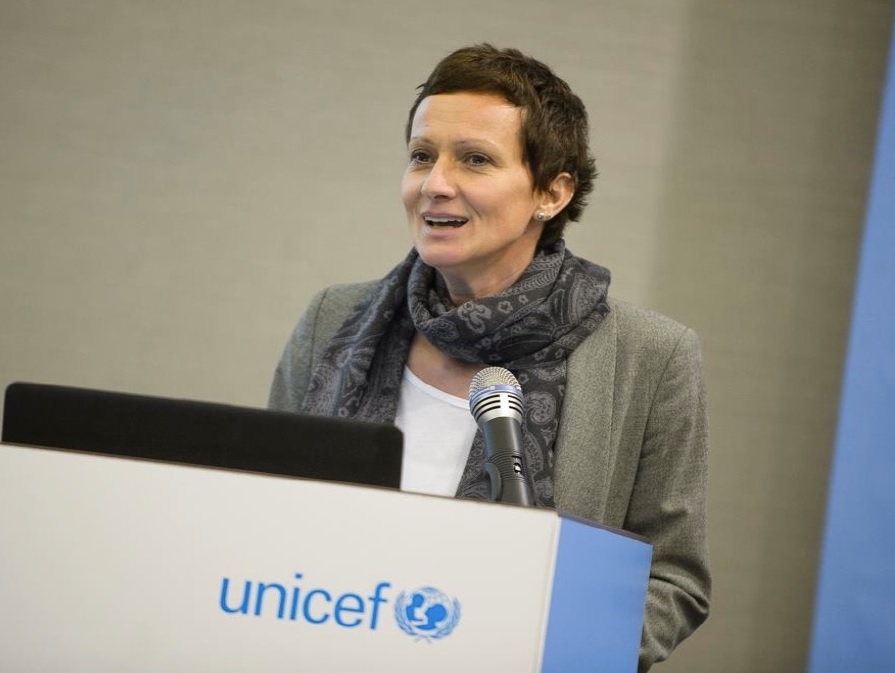 Sladjana PETKOVIC is the European youth expert and UN Youth and Development Consultant experienced in managing and conducting qualitative research processes and providing quality advise to the governments, supra-national/cross-governmental institutions (EC, CoE), and regional and international organisations (SALTO SEE, RYCO, UNICEF, UNDP, IOM).
Sladjana is passionate about applying innovative knowledge based and human centred approaches to policy development and service design targeting adolescents and youth in ECIS region and beyond.
Sladjana holds MSc in Psychology and Joint European Master in Comparative Local Development. She is specialised in Developmental Youth Work and Social Education and in The Local Government and Public Service Reform. Additional training includes: Foresight; Design Thinking; Theory of Change; UPSHIFT; Behavioural Economics; Conflict management and resolution; Counselling; Gender Studies.

petkovic.sladjana@gmail.com
Areas of research interest and expertise:Democracy and democratic governance; citizenship and youth participation; youth transitions to autonomy; adolescent wellbeing; social inclusion; youth employment and entrepreneurship; youth work and non formal education; cross-sectoral co-operation; quality/assessment/impact and evaluation in the youth field.
Gary Pollock

Professor Gary Pollock is Head of the Department of Sociology at Manchester Metropolitan University. He was coordinator of the FP7 MYWEB project which established the feasibility of a Europe wide longitudinal survey of child and young people's well-being (https://fp7-myweb.eu). Gary was also co-initiator of the FP7 MYPLACE project (https://myplaceresearch.wordpress.com) which was a multi method project exploring young people and politics across Europe. He directly managed three work packages, including a representative sample survey in each of the 14 partner countries. Gary led the survey element of the INTAS funded project (Youth transitions and their family household contexts in the South Caucasus), coordinating complex retrospective longitudinal quantitative surveys in six locations across Georgia, Azerbaijan and Armenia (https://pjp-eu.coe.int/en/web/youth-partnership/youth-employment-and-the-future-of-work). He was a founder member and Deputy coordinator of the European Sociological Association Youth and Generation Research Network (1995-2009). His expertise is in the quantitative analysis of survey data on young people and their life trajectories, particularly using longitudinal techniques. He has pioneered the use of Multiple Sequence Analysis which has been added to the TraMineR package.

g.pollock@mmu.ac.uk
Research interest: politics, participation, well-being, inequality
Dunja Potocnik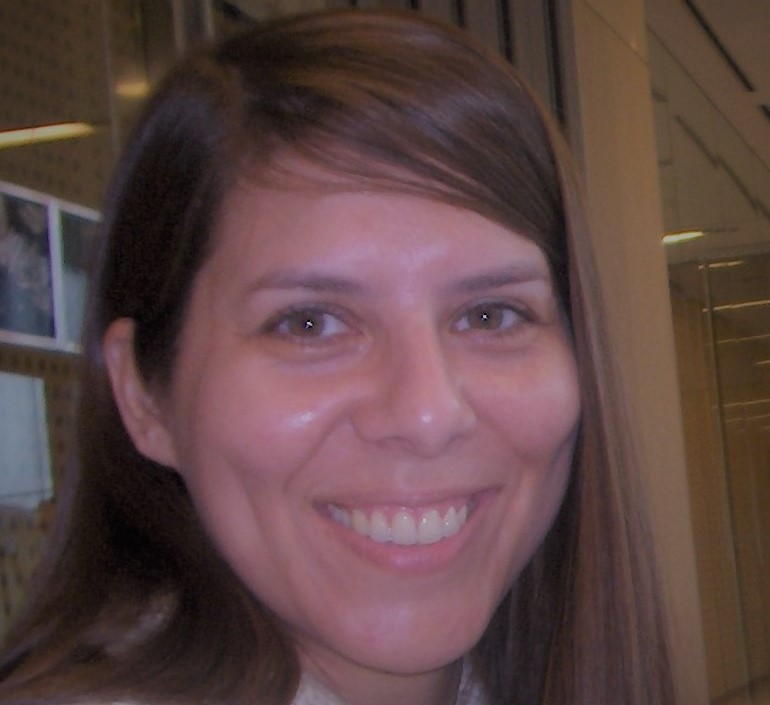 Dunja is a sociologist, a Scientific Associate at the Institute for Social Research in Zagreb with background in both policy and research. She obtained her Ph.D. with a thesis on intergenerational social mobility. She has been working in youth research for 14 years, which includes both qualitative and quantitative surveys and experience in youth policy development and monitoring. Her main research areas include (un)employment and entrepreneurship, education, interrelation between education and labour market, social structure, inter and intra generational mobility, IT and networks and science and research policy. She has also taken part in surveys on youth mobility, information and discrimination. She has taken part in more than 30 surveys, majority of which were policy driven or resulted in a policy document. Besides rich experience in cooperation with the national governmental and non-governmental institutions and organisations, Dunja has also been working with the European Commission, the Council of Europe, UNDP, the European Training Foundation, ERYICA and the European Youth Forum. She is a member of the Pool of the European Youth Researchers, which is jointly coordinated by the European Commission and the Council of Europe, since 2011.
Sandra Roe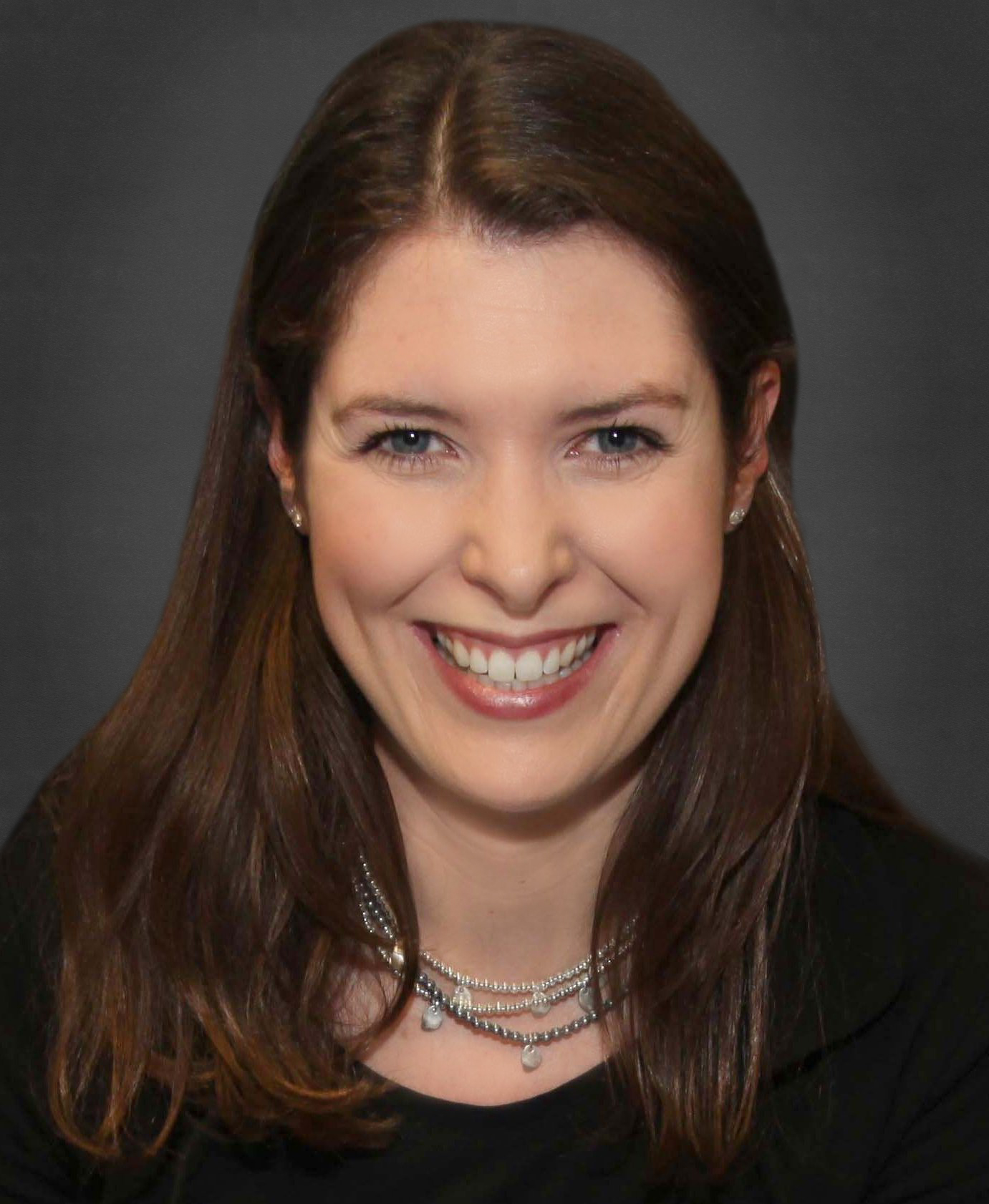 Sandra Roe is an Independent Social Researcher who specialises in research involving children and young people. She holds an M.Sc. in Applied Social Research from Trinity College Dublin. Sandra is a member of the Department of Children and Youth Affairs (DCYA) Research Panel and regularly conducts research on behalf of the DCYA, other government departments and youth and community organisations in Ireland. Sandra has been the National Researcher for Ireland for the last four cycles of the 'Structured Dialogue' process, an instrument to ensure that the opinion of young people is taken into account in defining youth-related policies of the European Union. She also worked as a Researcher on 'Growing up in Ireland', the National Longitudinal Study of Children in Ireland. Sandra's research interests include youth participation, social inclusion and recreation.

info@sandraroe.ie
Ozgehan Senyuva

Associate Prof. Dr. Ozgehan Senyuva is an experienced researcher in European studies, specialising on Youth Work and Education and Formal/Non-formal training. He comes from the field of youth work and worked many years as a volunteer, workcamp leader, trainer and youth policy advocate. As a researcher he has been specialising on multi-country surveys on learning mobility, youth culture, employability and competence development. He also works on public opinion, politics and sociology of European football and Euro-Mediterranean relations. Among many publications, he is one of the authors of T-Kit 10 Educational Evaluation in Youth Work. In 2015-2017, he was one of the researchers of Sahwa project (sahwa.eu) focusing on Arab-Mediterranean Youth and since 2013, he is one of the national research partners of the Ray project (research-youth.net). He is a member of the Steering Group of the European Platform on Learning Mobility.

senyuva@metu.edu.tr
Research interests: learning mobility; competence development; non-formal learning; football; public opinion
Adina Marina Șerban (Calafateanu)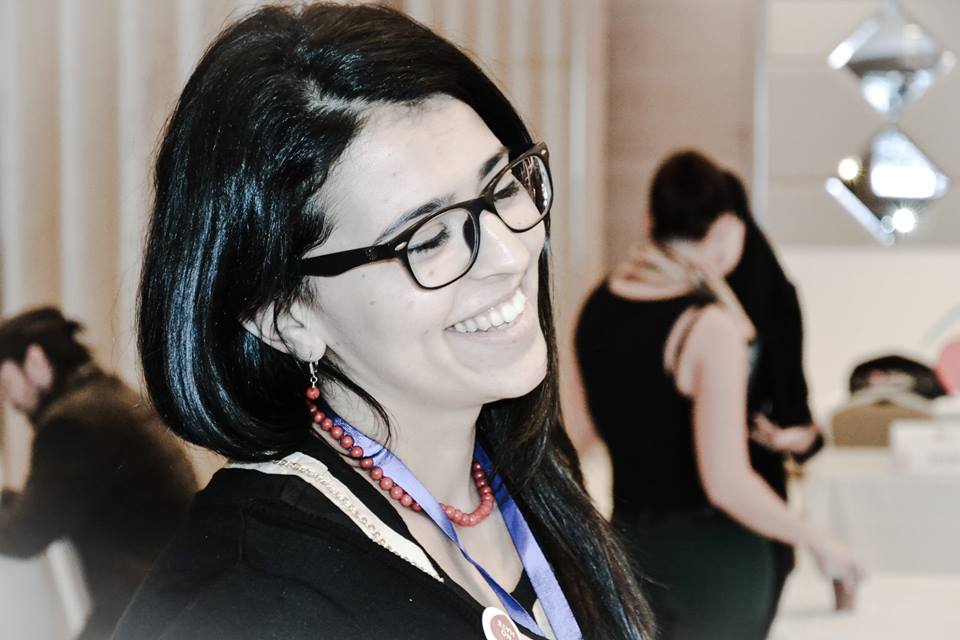 Adina Marina Șerban (Calafateanu), PhD in Political Sciences (Comparative European Youth Policies in Romania and Turkey), with extended expertise in grassroots youth work and youth work methodologies and practices, youth participation methodologies and inclusion policies. MA in Comparative European Social Studies (MACESS) at London Metropolitan University, holding a BA in Political Sciences and one in Social Work – University of Bucharest. Her research interests are in the field of social policies for young people,structured dialogue and participatory youth structures, youth led movements, as well as into the transfer mechanisms of European policies and programmes to the local realities.

adina@cdcd.ro
Dragan Stanojevic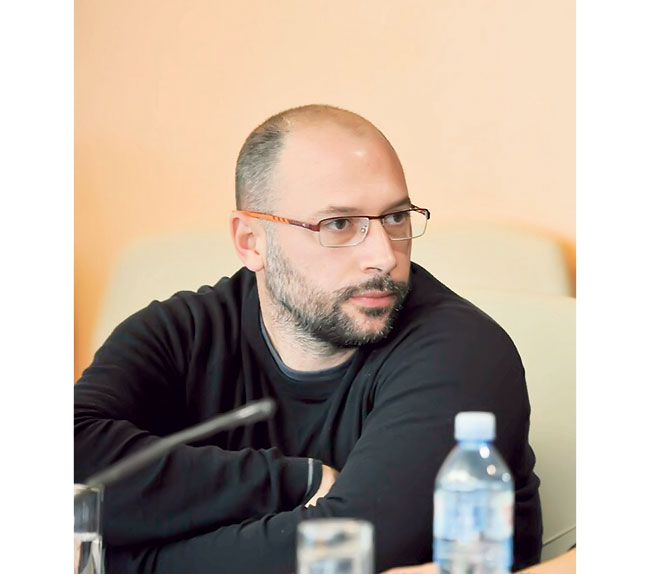 Dragan Stanojević, (1978) holds a PhD in Sociology and is Assistant Professor in Sociology of Family, Sociology of Youth and Research Design at University of Belgrade, Faculty of Philosophy, Department of Sociology.
More than 10 years of doing social research in Serbia and the SEE region, and participation in national and international research projects. His research and policy work is focused on family relations, youth and children, education, social inequalities, social inclusion and life course patterns. Conducting research on formal and informal education, study efficiency as well as the relationship between education and the world of work. Strong expertise and extensive experience in design and implementation of quantitative and qualitative surveys, and familiarity with international methodologies: LSMS, LFS, MICS, SILC, Time use surveys, World values survey, European social survey, etc.

dstanoje@f.bg.ac.rs or draganstanojevich@gmail.com
Research interests: Participation, Social inequalities, Transitions, Work Family balance
Konstantinos Stergiou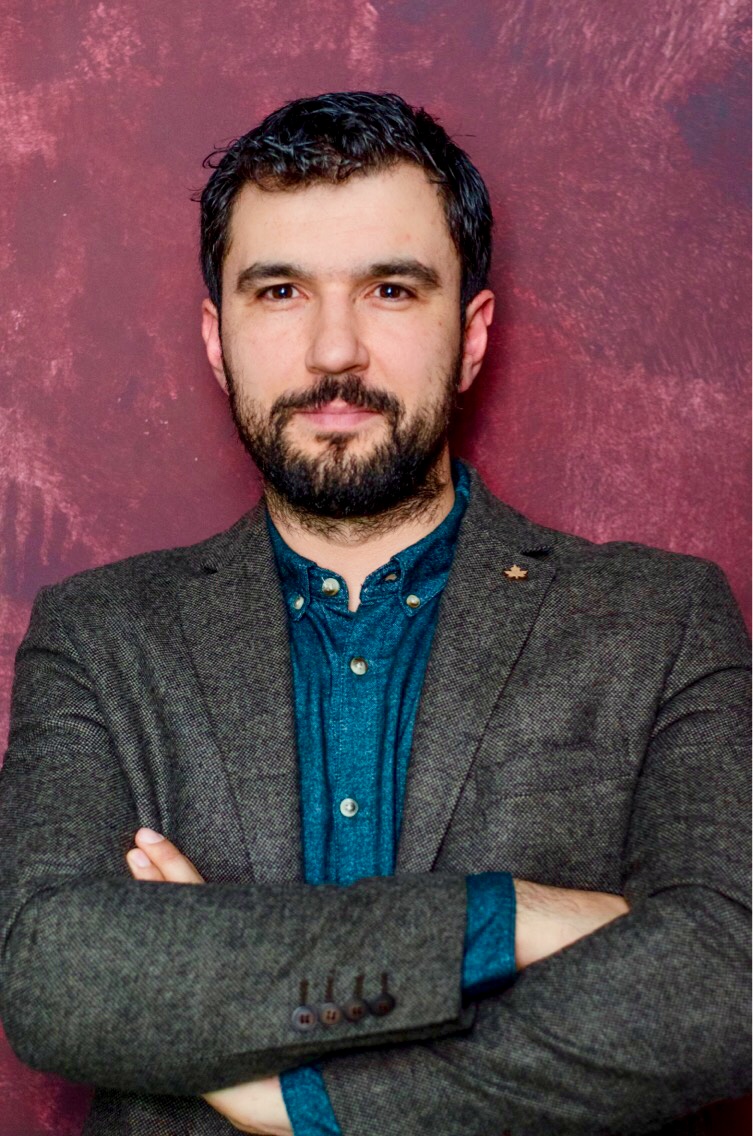 Dr. Konstantinos Stergiou is an Economist (Ph.D., M.A., M.Ed.) and his professional activity focuses on both formal and non-formal education. Since 2007, he has gained many years' experience working as an economist, business consultant, trainer, educator and career consultant. As a Youth Trainer, he has provided non-formal learning education services in 21 countries around the world in the fields of social entrepreneurship and youth work. Konstantinos has several scientific publications related to Youth, Social Entrepreneurship, Entrepreneurship Education, Youth Employability, Efficiency and Effectiveness of Education. He is member of the Council of Europe Pool of Trainers, member of the British Council Greece pool of trainers, member of SALTO pool of trainers, member of Erasmus+ Greek pool of trainers, member of the Council of Europe Pool of European Youth Researchers (PEYR) and Manager of the Europe Direct Information Center (EDIC) of Western Macedonia, in Greece.

 stergioukon@gmail.com 
Research interest: Youth Employment, Social Entrepreneurship, Entrepreneurship Education
Marti Taru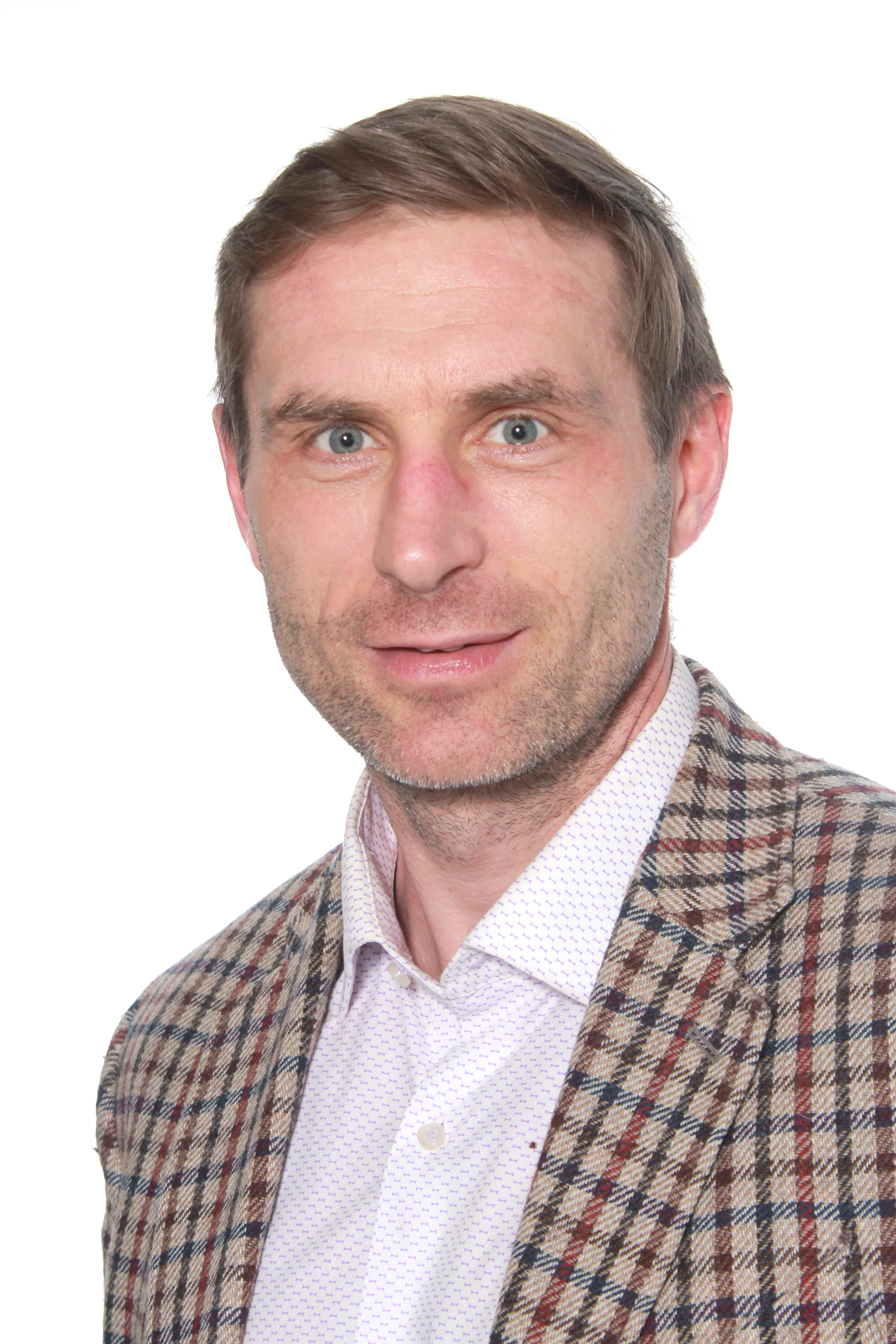 Marti Taru has been working in the areas of youth work, youth work evaluation, public policy, young people and youth policy, also youth participation, youth and labor market issues. He has been involved in a range of European Commission funded crossnational research projects (FP5, FP7, Horizon2020) in the role of researcher and work-package coordinator. Cross-national projects where he is currently involved include Horizon2020 funded project Except (www.except-project.eu) which focuses on youth and unemployment, an Erasmus+ funded project on evaluation and communication of youth work in European Union and RAY network (http://www.researchyouth.eu/) which focuses on learning mobility supported by Erasmus+. He has been involved also in applied research projects at municipal, national, crossnational and European level in the areas mentioned above. Marti Taru has contributed to several volumes in the Knowledge book series, both as an author and as an editor. The latest book, where he appears as a co-editor with Magda Nico, is titled "Needles in Haystacks". Finding a way forward for cross-sectoral youth policy". Marti Taru is nominated as the national correspondent of Estonia to the EKCYP network.

marti.taru@gmail.com
Research interests: Cross-sectoral youth policy, labor market issues, youth work, evaluation, activism and participation.
Laden Yurttagüler Akkuş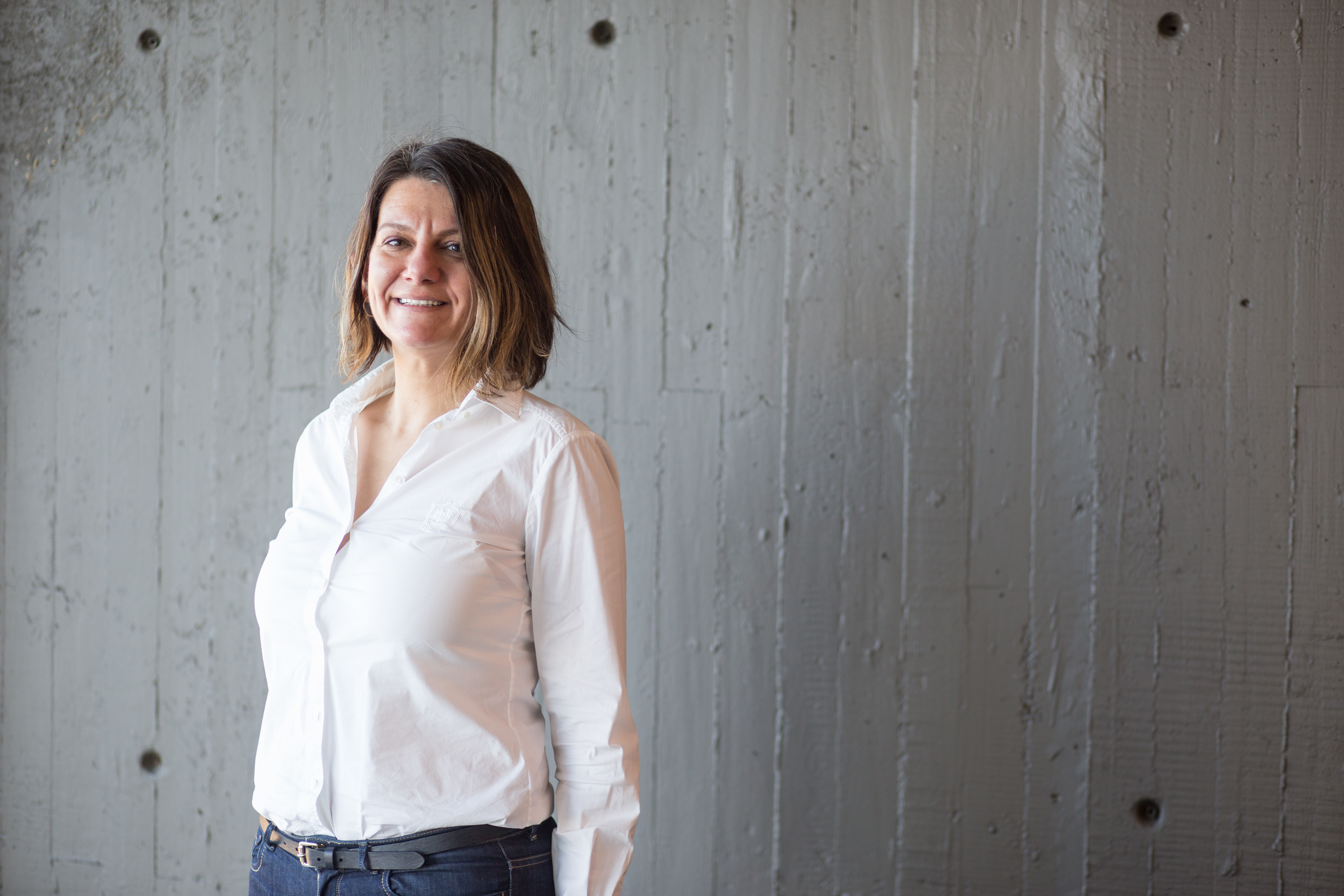 My research areas consist of two main subjects. First of them is the participation of young people in the decision-making processes in different institutions including the parliament, governing bodies and CSOs. On this subject, I've focused on the involvement of young people in the representative democratic processes. I'm working on "volunteering as a way of empowerment" of young people. I'm also involved with the development of educational methods for the improvement and promotion of active citizenship and participation both in formal and non-formal educational settings. My second area of research is the relationship between social rights and young people. On this topic, I've particularly focused on the accessibility of social services by young people, social exclusion, family policies and autonomy of young people.

laden.yurttaguler@bilgi.edu.tr  and lyurttaguler@gmail.com
Research interests: participation; social policy; social inclusion; gender; autonomy and empowerment; youth work and nonformal training
Manfred Zentner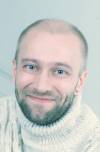 I studied Mathematics and Philosophy but work as a youth researcher since 1997. My main fields of interest are youth cultures, political participation of young people as well as attitudes and values. Furthermore I am active in evaluation studies on youth policy and on the implementation of preventive concepts and health promotion in youth work.
From 1997 to 1999 I was researcher at the Austrian Institute for Youth Research where I became scientific director in 2000. From 2001 to 2013 I worked in the fields of research and knowledge transfer at the private research organisation jugendkultur.at in Vienna. Since 2013 I am engaged at the Danube-University Krems in the Department for Migration and Globalization as researcher and lecturer. Furthermore I am lecturer at various teacher training colleges in Austria.
Already in the late 1990s I was involved in the network of experts on youth research and one of the national correspondents for the EKCYP since its start.
In the year 2007 I was raporteur in the Council of Europe international review team for the national youth policy in Hungary and four years later for the international review of the youth policy in Belgium.
manfred.zentner@donau-uni.ac.at
Maksymilian (Max) Fras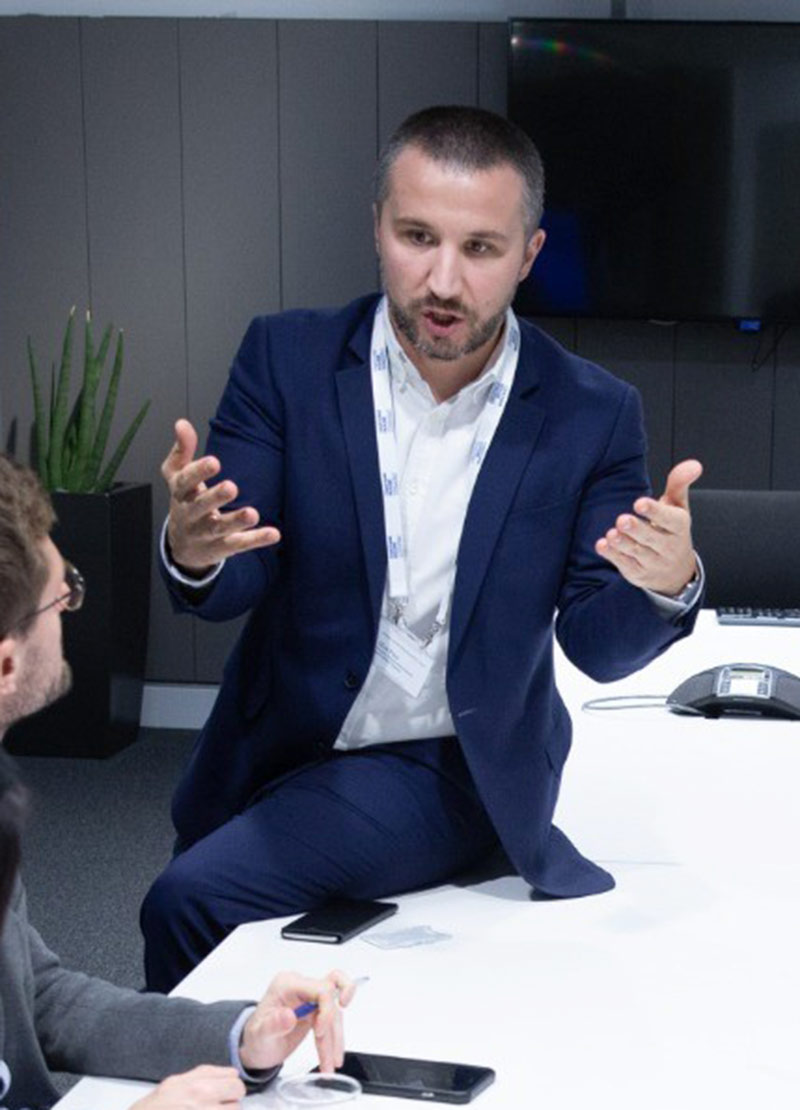 Maksymilian (Max) Fras has over fifteen years of experience in social science research and international development as well as monitoring and evaluation in the youth field.
He holds a PhD in Social Sciences and an MA in religious studies and brings extensive research and evaluation skills to PEYR, including research design, data collection and analysis (notably qualitative methodologies), writing recommendations for international organisations as well as presentation to demanding, high-profile audiences.
He has worked with EU and Council of Europe on programme implementation, notably in the field of research, education, culture, youth policy and human rights.
Between 2006 and 2010, he was a teaching assistant at UCL SSEES. Between 2009 and 2018, he conducted numerous evaluations for international organisations such as the European Union (youth and social policy, educational co-operation and culture) USAID (rule of law and judicial reform), GIZ (youth employment policy). He has working experience in Eastern Europe, Caucasus and South-Eastern Europe (Western Balkans) and speaks native Polish, fluent English and Russian and intermediate French and German. Between March 2017 and March 2019, he was a Visiting Fellow at the London School of Economics and Political Science.
maxfras@gmail.com

Justina Garbauskaitė-Jakimovska
Justina Garbauskaitė-Jakimovska, currently working on a PhD in Educational sciences (Changing maps of non-formal education in Lithuania) at Vilnius University The research that I am conducting is usually on youth and non-formal learning in various contexts, recently mainly in the Erasmus+ programme. My research interests are non-formal learning process, how learners experience and make sense out of it, the professional development of youth workers and trainers in the youth field, and the emergence and development of non-hierarchical, non-structured NFE map
I am a big fan of qualitative research methodology and recently started looking into the post-qualitative approaches that encourage to introduce more creativity, more philosophy, emergent methods, etc.
I also work as expert, trainer and facilitator of learning in the field of youth and non-formal education at national and international levels.

justina.garbauskaite-jakimovska@fsf.vu.lt
Research interests: Non-formal learning, Youth mobility, Youth work
Maria Cristina Bacalso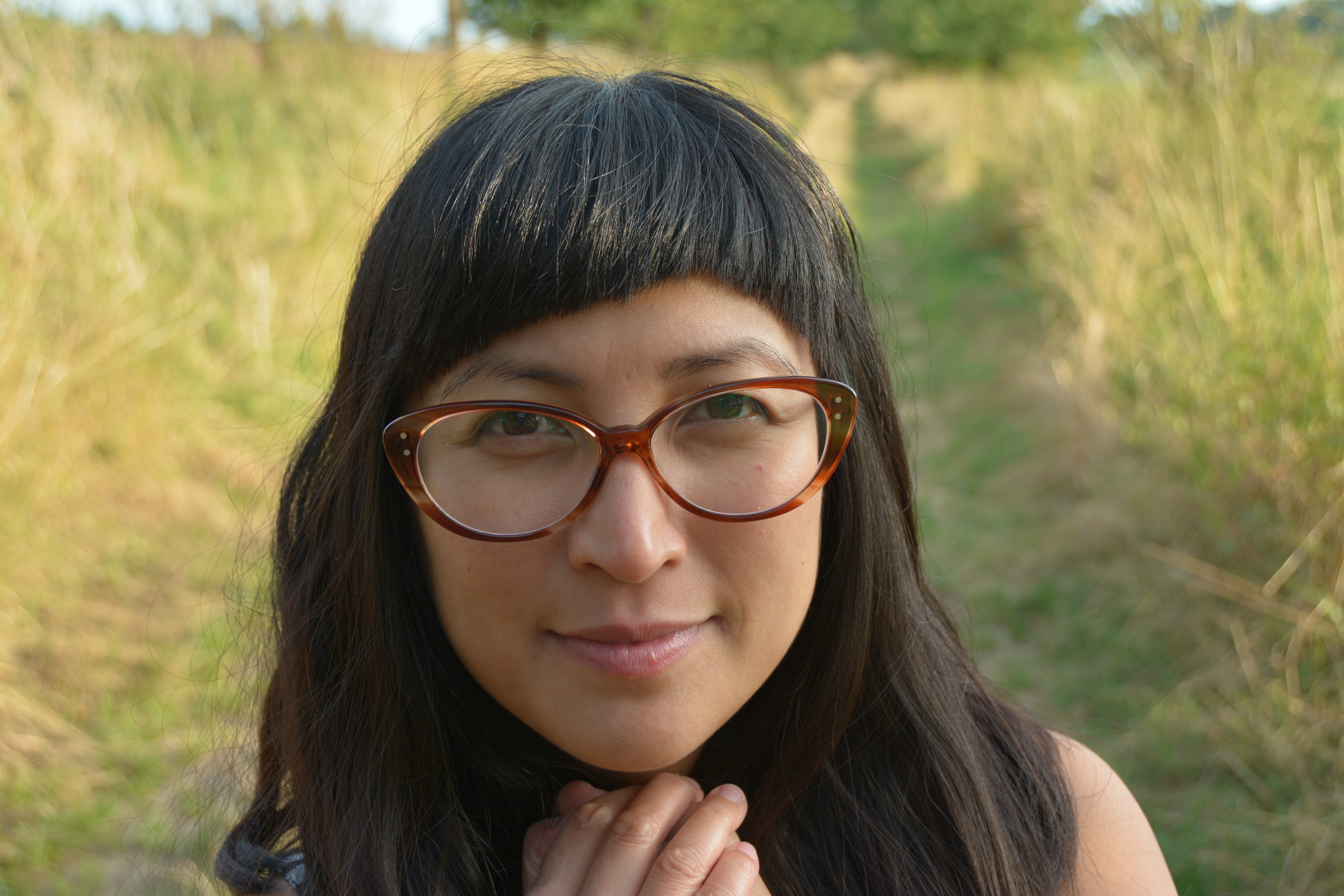 Cristina Bacalso is an independent research consultant, with a specialisation in public policies for adolescent and youth development. She has over 12 years of experience in policy, research, and advocacy, including 5 years as the Research Coordinator for Youth Policy Labs, a global think-tank specifically focusing on youth. Her experience includes providing evidence-based strategic and policy advice on adolescents and youth for UN agencies (ex. UNICEF, UNDP SG Envoy on Youth), international NGOs, and national governments. She was the project lead for Youth Policy Fact Sheets, profiling 193 countries and the current state of youth policies, youth rights, public institutions, civil society engagement, demographics, economic and legal contexts. Cristina is a co-author of the Commonwealth's 2016 Youth Development Index; a member of the UNICEF expert group on adolescent participation; and an On Think Tanks "Integral Leaders for Global Challenges Fellowship" alumni.

cristina@bacalso.me
Research interests: Youth policy, participation, international development
Ondřej Bárta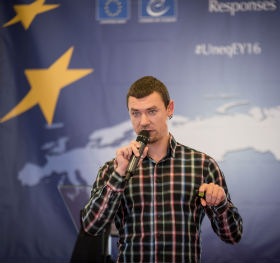 Ondrej Barta is a freelance youth researcher whose assignments on both national and international level span from volunteering, through youth projects within the EU programmes, to youth participation. He also conducts evaluation on both national and international levels, focusing mostly on the macro level (youth policy), and on the micro level (single project evaluation). He has been long engaged within the RAY Research Network, and appears regularly on various research conferences where he tackles youth-related research findings.

ondra.barta@gmail.com
Research interests:youth mobility; volunteering; participation and citizenship; non-formal learning.
Patricia Loncle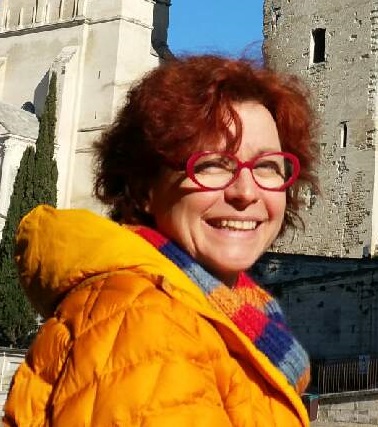 Patricia Loncle is professor of sociology. She works at the French school of public health which is located in Rennes. She is also a member of the Centre of research on political action in Europe where she is a member of the team "engagement, media and political life. http://www.arenes.eu/fiche-membres/?uid=33&n=Patricia-Loncle-Moriceau
Her main fields of research are: youth policies, sociology of youth, youth participation territorialisation of public policies, comparison of public policies. She supervises several thesis projects on youth sociology, education and youth policies.
She has edited several books on youth. Among the latest : Andreas Walther, Janet Bastleer, Patricia Loncle and Axel Pohl (eds) (in press), Contested Practices, Power and Pedagogies of Young People in Public Spaces London, Routledge ; Patricia Loncle (dir.) (2017), Enseigner l'Europe : la jeunesse et les politiques de jeunesse. [Teaching Europe: youth and youth policies]. Rennes: Presses de l'EHESP. Danic Isabelle and Patricia Loncle (eds) (2017), Les labyrinthes de verres : trajectoires éducatives en France dans un contexte européen. [the glass labyrinth: education trajectories in France in the framework of Europe] Rennes: Presses universitaires de Rennes ; Patricia Loncle (ed) (2017) « Jeunesse, les voies de l'autonomie » [Youth: the routes to autonomy], n°195, Informations sociales, septembre.
Nuala Connolly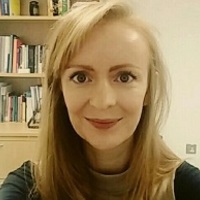 Dr Nuala Connolly is an experienced academic, lecturer and researcher in the fields of child, youth and family research. Nuala obtained her PhD in 2011 from UCD Ireland, focusing on the sociology of the Internet and technology. Nuala is currently employed as a Senior Researcher with the Learning and Development Service of Barnardos, Ireland's leading children's charity. Nuala is responsible for internal service evaluation and the coordination of external research nationally. Nuala has also been employed as a Postdoctoral Researcher at the UNESCO Child and Family Research Centre, National University of Ireland, Galway; and as a Lecturer in Social Research Methods and Researcher in the Centre for Youth Research and Development, Maynooth University.
Nuala has a wide range of experience in multi-method and multi-themed child, youth and family research, including longitudinal evaluation and field-based action research, informing policy and practice in the field of youth. This experience includes qualitative, quantitative and quasi-experimental methodologies, in addition to policy analysis, report-writing and peer-reviewed publication. Nuala has co-edited a book as part of the Youth Knowledge series of the Youth Partnership. Nuala was a member of the editing team preparing the Declaration of the 2nd European Youth Work Convention, and the drafting group preparing a Recommendation for the Committee of Ministers of the Council of Europe on youth work.

nualaconnolly@gmail.com
Research interests: Youth Work, Social Inclusion, Youth and Technology, Digital Skills
Aliona Cristei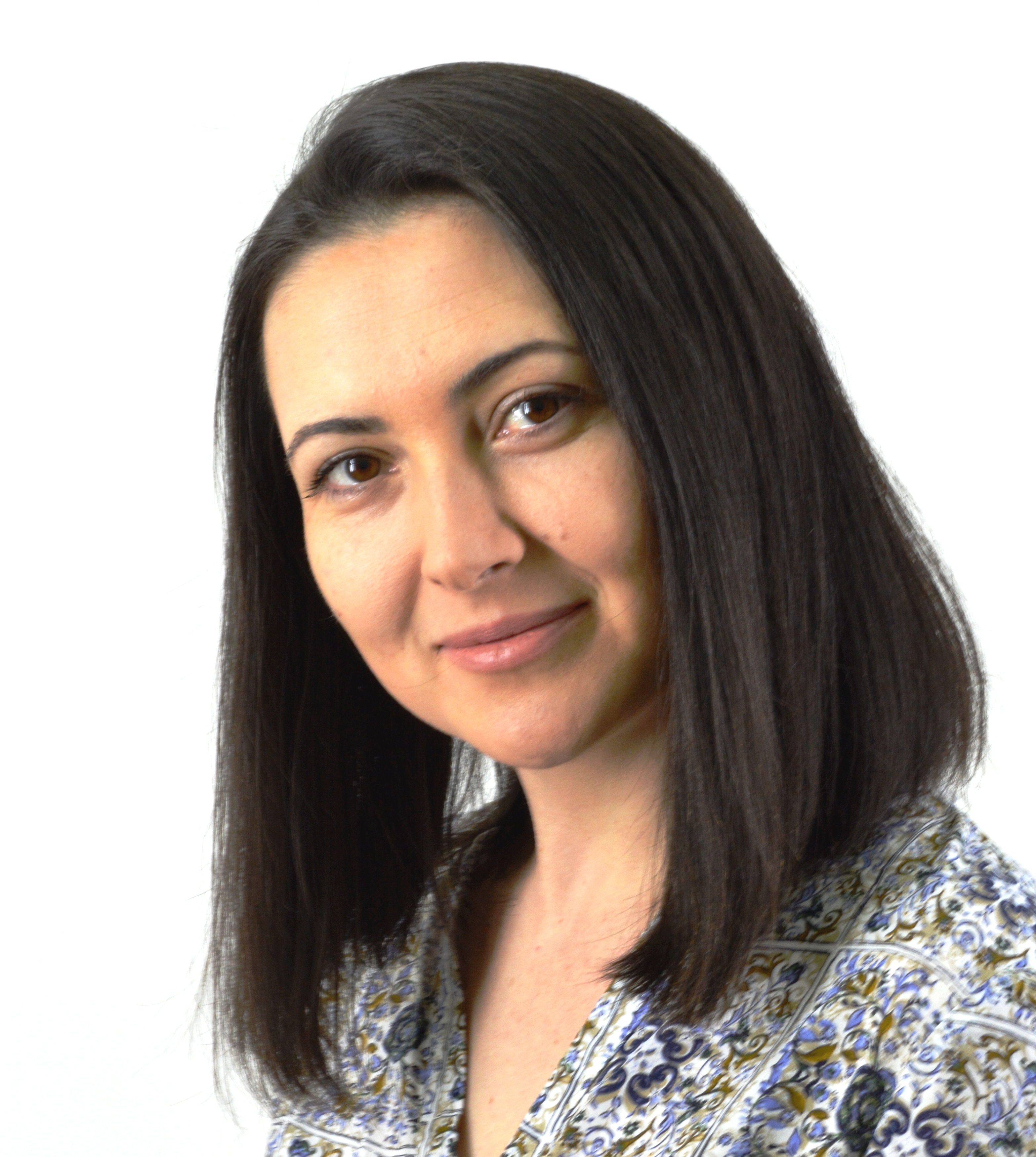 Aliona Cristei - researcher at the Institute of Public Policy from the Republic of Moldova, lecturer at the State University of Moldova, social analyst with strong experience in social and public policy analysis, evaluation and development of research methodologies in education, youth, social protection, public administration etc.
Aliona holds MSc in Sociology, at this moment she is PhD student at the State University of Moldova. Areas of research interest and expertise: Civic and youth participation, Democratic governance; Social inclusion; Student mobility; Migration; Education policy evaluation and the Quality of higher education; Gender; Youth Cooperation.

aliona_cristei@ipp.md
Tomaž Deželan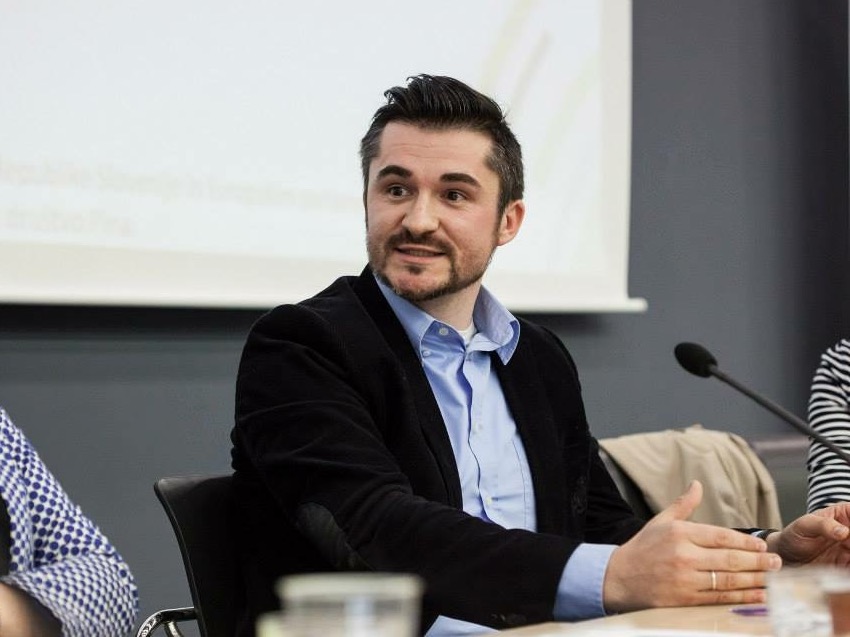 Assoc. Prof. Tomaž Deželan, PhD (University of Ljubljana, Slovenia)
Associate Professor of Political Science, Vice-Dean for Quality Assurance and Development and Jean Monnet Chair at the Faculty of Social Sciences, University of Ljubljana. His research interests include citizenship, youth, political participation and representation, parliamentary cohesion, gender and political communication. He coordinates several EU and national research projects on youth, citizenship education and political participation, is a research partner of the Slovenian Erasmus + Youth in Action National Agency, and regularly performs evaluations of youth and citizenship policies, programmes and projects at national and international levels. He also acts as policy advisor for youth political participation of the Organization for the Security and Cooperation in Europe (OSCE), European Youth Forum (EYF) and the International IDEA. He actively acts as higher education accreditation consultant. His bibliography includes more than 40 peer reviewed articles in international journals, more than 30 chapters in edited volumes and authored or co-authored more than 10 scientific monographs.

tomaz.dezelan@fdv.uni-lj.si; @tomazdezelan; tomazdezelan
Research interests: political participation, citizenship, citizenship education, youth work, youth organizations, youth sector, employability
Irina Drexler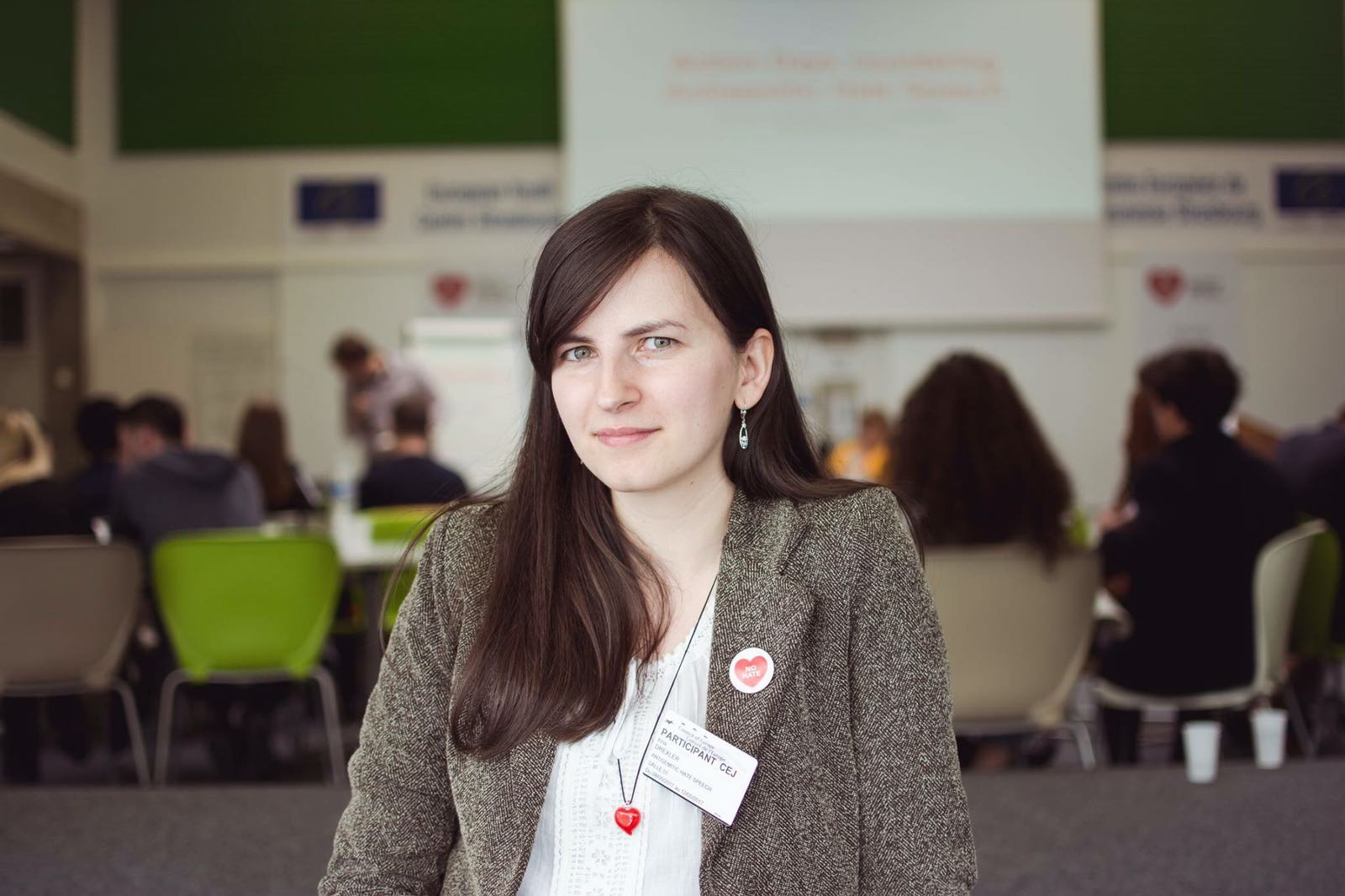 Irina Drexler holds a BA in English and Japanese language and literature, an MA in British Cultural Studies and a PhD in linguistics, with a focus on pragmatics, rhetoric and critical discourse analysis. In 2013 she was awarded an academic scholarship as visiting PhD candidate at the University of Vienna. During her university studies she was actively involved in educational projects, academic quality assurance activities and youth policy writing initiatives at local and national level, both in decision-making bodies, and in the youth NGO environment, gaining more than 8 years' academic management experience in these fields. In 2014 she became one of the founding members of the first digital humanities research centre in Romania (Transylvania Digital Humanities Research Centre – DigiHUBB) within Babeş-Bolyai University in Cluj Napoca. Since 2016 she has been the Romanian national coordinator of the No Hate Speech Movement youth initiative of the Council of Europe, implemented in 45 countries. In 2017 Irina was selected as researcher within the Pool of European Youth Researchers of the Partnership between the European Commission and the Council of Europe in the field of youth, and was appointed national correspondent for the European Knowledge Centre for Youth Policy think tank of the same entity (EU-CoE Youth Partnership). She has participated as either member of the organizing team, or co-focal point, rapporteur or speaker in the European Dialogue on Internet Governance (EuroDIG) 2016 (Brussels), 2017 (Tallinn), 2018 (Tbilisi) and Internet Governance Forum (IGF) 2017 (Geneva) and 2018 (Paris), as well as in other events dedicated to youth participation in Internet Governance. She has also been working as freelance translator and as international consultant/researcher. Since July 2018 Irina works at the Council of Europe's Cybercrime Programme Office in Bucharest.

irina.drexler@patrir.ro  

@IrinaDrexler
Research interests: hate speech, discourse analysis, counter and alternative narratives, preventing and combating violent extremism and youth radicalisation, human rights education, Internet governance, digital humanities, psycholinguistics, natural language processing (sentiment analysis, word-sense disambiguation)
Marina Galstyan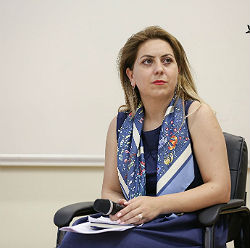 Marina Galstyan is an expert in the field of youth policy, education policy, educational research, with over 10 years. She is an experienced researcher, evaluator with a research focus on children and young people. Marina is founder and director of Center for Educational Research and Consulting. As a director of the Center she participated in several studies on education, child protection and youth: research on inclusive education, labor market mapping, and child needs evaluation, secondary and higher education studies etc. Marina has extensive record in working with the international and local organizations: Partnership between the European Commission and the Council of Europe in the youth field, People in Need Czech republic, SALTO-Youth Inclusion Resource center, UN Agencies (UNDP, UNICEF) in Armenia; youth organisations and International donors (Open Society Foundations Armenia, Save the Children International, DVV International Armenia). Now Marina is involved in National Human Development Report (UNDP) development as youth policy expert.
Marina was involved in EUROSTUDENT V 2012–2015, Social and Economic Conditions of Student Life in Europe as a research team member (http://www.eurostudent.eu/download_files/documents/EVSynopsisofIndicators.pdf). EUROSTUDENT V Synopsis of Indicators – represents a comprehensive comparative analysis of study conditions and role of the social and economic characteristics of students in European higher education.
Marina majored in Sociology, graduated from Yerevan State University (BA and MA diplomas). Now Marina is lecturer in Armenian State University of Economy.
Marina is former the head of Youth Studies Institute in Armenia. As a head of the Institute Marina managed several youth studies: The issues of youth employment in Armenia, Mapping of the youth NGOs, and Research on youth work and youth worker, Evaluation of the youth state policy strategy, youth employment and creative industries in Armenia.
She authored over 30 research articles, reports, book chapters, and policy reports on youth policy, youth employment, inclusive education, civic education, child rights and higher education. Marina is co-author of a book Youth Research. The Essentials.

galstyanmarina@gmail.com
Research interests: formal and non-formal education, child protection, youth work, youth employment, youth participation, social inclusion.
Andreas Heinen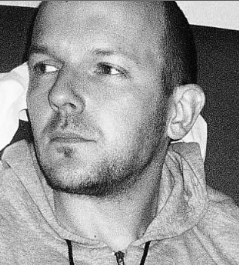 Andreas Heinen is researcher at the University of Luxembourg. He has many years of experience in both quantitative and qualitative youth research. His primary research interests are youth transitions, migration and social reporting. He is co-author of the luxembourgish youth report and involved in many local and national youth research projects.
Alena Ignatovitch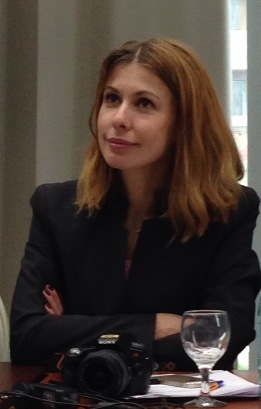 Dr. Alena Ignatovitch, PhD, the Head of the Youth Policy and Sociocultural Communications Chair (National Institute for Higher Education, Minsk); Member of Association of Professors Of Slavonic Countries (APSC); Member of the Council Board of the Association of Youth Workers (the Republic of Belarus); Member of the Editorial Board of "Social Behavior Research and Practice Open Journal" (USA).
I consider my work in the youth field as a combination of research, practice and legislation. I have expertise in drafting local legal acts and analytical reports (e.g. Annual National Report "On the situation of youth in the Republic of Belarus"; Strategies of the State Youth PolicyDevelopments in the Republic of Belarus (up to 2030); Educational Standards of the Republic of Belarus in the specialty of retraining of executives and specialists with higher education, etc.).
I authored more than 80 academic, legislative and methodological publications reflecting the following interests: fostering youth employment; developing social inclusion of various minor youth groups; promoting evidence-based youth policy; realizing continuity and integrity of education; creating educational multicultural environment.

a_bambucha@mail.ru
Ewa Krzaklewska

Ewa Krzaklewska is a sociologist and a researcher. She is affiliated to the Sociology Institute at Jagiellonian University in Krakow, Poland, where she teaches courses concerning methodology of the social research and data analysis. Her doctoral thesis focuses on the on the topic of entrance to adulthood in Poland. She has many academic publications, on topics such as entrance to adulthood, international mobility, youth issues and migration.
Ewa took part in several research projects, mostly concerning educational and youth issues (such as ESNSurvey). Other studies she participated in concerned e.g. Bologna Process, social economy, or reconciliation of work and family life, 'Gender and Economic Choice' (for the World Bank). In 2008 she was a member of the High Level Expert Forum on Mobility for the European Commission.

ewa.krzaklewska@uj.edu.pl
Sofia Laine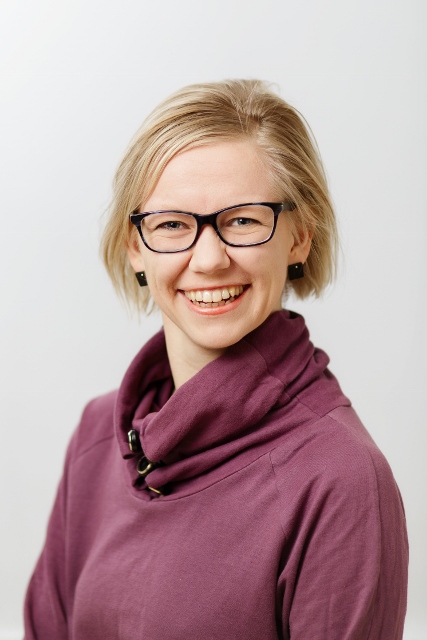 Sofia Laine is a university researcher at the University of Helsinki, Finland. She is an adjunct professor in Youth Studies at the University of Tampere, Finland. Her multidisciplinary research has focused on young people, political engagements and democracy in multiple European and global settings. Her ongoing research focuses on the volunteering among the refugees. This project goes hand-in-hand with her membership in the "Young refugees and youth work" expert group at the Youth Partnership. She is one of the three editors of the anthology that explores young refugees and youth work around the Europe (will be published by the end of the year 2017). During the years 2012-2017 she was part of two research projects that examined youth political engagement in North Africa: YoPo [http://blogs.helsinki.fi/yopo-africa/] and the SAHWA Project [www.sahwa.eu] – this is the background for her active engagement in the Euro-Med Youth Partnership.

sofia.laine@youthresearch.fi
Stefanos Mastrotheodoros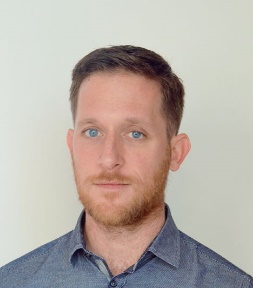 Stefanos Mastrotheodoros studied Psychology (BSc) and Clinical Psychology (MSc) at the University of Athens, Greece. In 2015 he obtained a Ph.D. in Clinical Psychology from the same university. His doctoral dissertation was based on a short-term longitudinal study on the interplay between the development of personal identity, romantic relationships, and psychological well-being during adolescence. During his post-graduate studies, he also took part in the design and coordination of two large scale longitudinal studies, as well as on one country-wide cross-sectional study on immigrant youth adaptation in Greece. His main research interests revolve around adolescent development and adaptation. Currently he works as a Ph.D. researcher (doing a second Ph.D.) in Utrecht University, the Netherlands, studying the development of parent-adolescent relationships. During his studies, he has gained strong statistical skills in analyzing longitudinal data, applying longitudinal models in R, AMOS, and Mplus.

smastrotheodoros@gmail.com
Research interests: adolescent development; immigrant adaptation; psychological well-being; parenting; family relationships
Maurizio Merico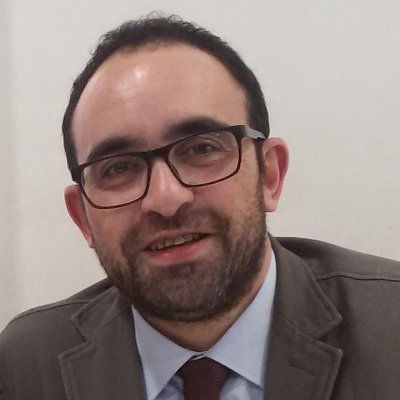 Maurizio Merico is Associate professor at the University of Salerno (Italy) where he currently teaches "Sociology of cultural processes" and "Sociology of Education". He holds a PhD in sociology (2001) and received a Fulbright grant (2005). He is Editor in chief of the "International Bulletin on Youth Research" (ISA-RC34 "Sociology of Youth") and Deputy Chairman of "GENESIS - Generation and Educational Science Institute" (Austria). His research focuses on theoretical approaches in youth studies, life trajectories, youth cultures, education and youth work. He has been involved – as participant and coordinator – in researches and projects at local, national and European level. He has extensively published on youth, youth cultures, youth policies and education. Among his publications: European Youth Studies. Integrating research, policy and practice, edited with L. Chisholm and S. Kovacheva (2011), and Youth Work, Non-Formal Education and Youth Participation, edited with D. Morciano and F. Scardigno (2015).

merico@unisa.it
Research interests: theoretical approaches in youth studies; life trajectories; youth cultures; education; youth work
Valentina Cuzzocrea
Trained in Sociology (MA and PhD, Essex) Valentina Cuzzocrea is Senior Assistant Professor at the University of Cagliari, Italy. She is interested in several areas of youth research, mostly in relation to work, participation, imagination of the future, (geographical) mobility, youth policy. Additionally, her works develops along issues of domestication of public space, time, and qualitative methodologies.
is past coordinator of the ESA RN30 'Youth & Generation' and past PEYR member. Prior to her current position, she has worked in Germany (MWK University of Erfurt) and the UK (SSPSSR, University of Kent). She has held visiting positions in Austria (Sociology Department, University of Vienna) and in Germany (Deutsches Jugendinstitute). She is currently involved in Brill's family of publications 'Global Youth Studies' (Brill) and in the research projects 'Mapping youth futures' (PRIN) and 'L'esperienza dell'Alternanza Scuola Lavoro in Sardegna' (Region of Sardinia).
Valentina has published in several youth and sociology journals. Her last book is (D Cairns, E Krzaklewska, V Cuzzocrea, A A Allaste) 'Mobility, Education and Employability in the European Union. Inside Erasmus', Palgrave Macmillan, 2018. Inside Erasmus
Email: cuzzocrea@unica.it, full profile cuzzocrea