Members of the Pool of European Youth Researchers

Neringa Marija Tumėnaitė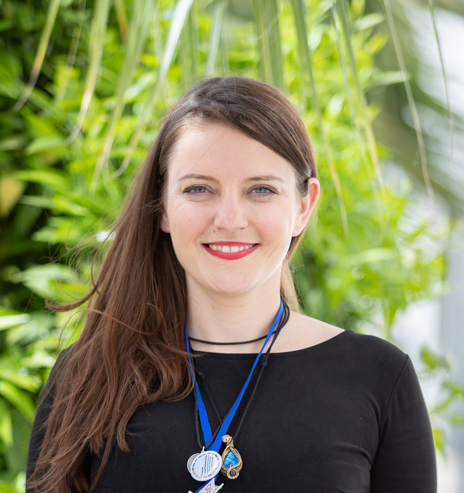 Neringa Marija Tumėnaitė
Neringa is a Lithuanian Human Rights activist and an expert of Youth, Peace and Development. She holds MSc in Violence, Conflict and Development and is currently a PhD candidate at SOAS, University of London. Her interdisciplinary academic research includes the role of Media literacy in advancing and peace-building in Myanmar; and the quality of youth participation in the decision making within the Euro-Mediterranean development partnership.
Neringa has organised several Youth Forums in Asia, MENA and Eastern Africa, bringing together CSOs, entrepreneurs, activists and institutions (the EU, AUC, UfM, ASEAN, Ministries) to facilitate youth-lead policy recommendations, i.e. "Building Youth Partnership Opportunities to Advance UN Sustainable Development Goals for Education, Peace & Innovation." Her policy experience also includes working at the EU Delegation to Myanmar and serving at the Advisory Council on Youth of the Council of Europe, where Neringa focused on advancing Minority Rights, Roma youth participation, and North-South cooperation.

neringa_tumenaite@soas.ac.uk    @neringatu
Research interests: Youth, Peace and Development, Social movements, Human Rights Education, Media literacy, Roma youth participation, North-South cooperation, Advocacy-formal learning, Youth mobility, Youth work
Igor Ciurea
Mr. Igor Ciurea
Igor Ciurea, Institutional Development Director at the Public Association Information and Resource Center PRO BONO, has extensive experience in the human rights and youth policy development fields.
For more than 10 years Igor has been involved in research and monitoring activities related to human rights, civil society development and youth policy development. He is the former Secretary General of the National Youth Council of Moldova and President of the Students Alliance of Moldova. Since 2018 he is a member of the Advisory Board of the National Agency for Research and Development.
Igor Ciurea has been and continues to be implicated in national and international civil society networks that research, monitor and advocate for human rights, civil society development and evidence-based policies. Mr. Ciurea has got the experience of working in the CSOs sector as an activist and policy advocate, as a private lawyer and a legal advisor in the Parliament, researcher and CSOs representative in a diverse range of stakeholders (Governmental working groups and permanent commissions, Experts Groups, non-governmental coalitions and networks).

igor.ciurea@gmail.com 
Research interests: Participation, digitalisation, youth policy, human rights.
Ivana Boskovic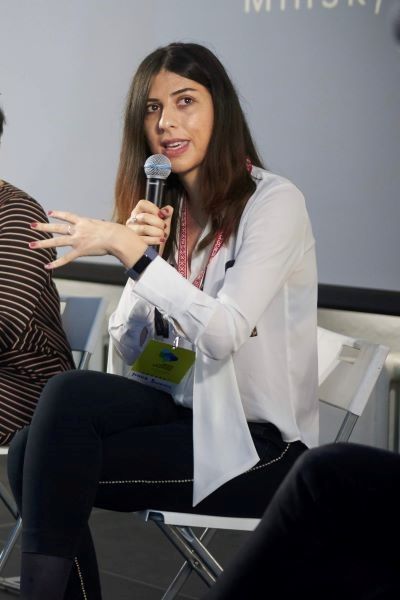 Ivana Boskovic
Within MA studies in Youth and Community Work (University of East London), as a FCO Chevening scholarship holder, I researched digital inclusion and digital skills development among autistic young people. Beforehand, I have worked for five years across Western Balkans in the areas of youth work, youth policy and youth participation and participated in the Berlin Process – Youth pillar. Since 2017 I have actively engaged in evidence-based co-creation of youth research and got certified as a Quality Assurance and Planning with Data trainer by The David P. Weikart Center for Youth Program Quality. As an individual consultant/researcher I am experienced in the areas of school-to-work transition and employability, youth participation and well-being. I am passionate about research in social inclusion of underrepresented youth, with an emphasis on digital inclusion and mental health.

iboskovicmne@gmail.com
Research interests:youth mobility; Youth work, cross-sectoral youth policy, impact measurement and quality assurance, employability, digital and social inclusion, mental health, autism.
Boshko Stankovski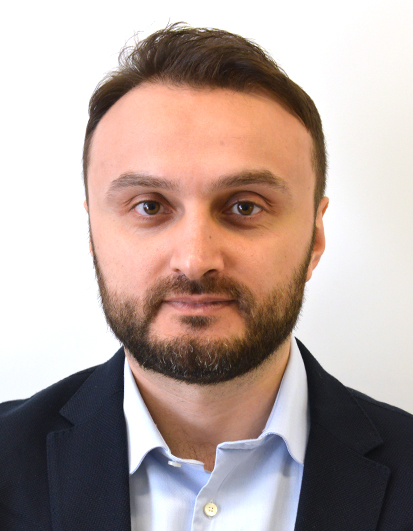 Boshko Stankovski
Boshko Stankovski is a youth researcher on negotiation/conflict resolution, peacemaking/peacebuilding, security/radicalisation, youth policy/participation, and human rights. His PhD dissertation at the University of Cambridge focuses on peace agreements on self-determination and secession disputes. He holds an MPhil in International Relations from the University of Cambridge. He is a former Partnership for Peace Fellow at the NATO Defense College, Rome. He also held fellowships at the CSEES University of Graz, Austria (2019-2020); Program on Negotiation at the Harvard Law School (2014-2015); Sydney Law School, Australia (2012); and the Institute of Russian and East European Studies in Bloomington, USA (2010) where as a McCloskey Research Fellow he studied the inclusion of stakeholders in the policy-creation process with particular focus on youth. He has been commissioned as an expert consultant for respected international institutions and organisations. Boshko Stankovski is a member of the Core Team at the Conflict Analysis Lab, Queen's University, Canada.

bosko.stankovski@cantab.net ;  boskostankovski@yahoo.com
Research interests:conflict resolution, peacebuilding, peacemaking, radicalisation, participation, human rights education. .
Alicja Pawluczuk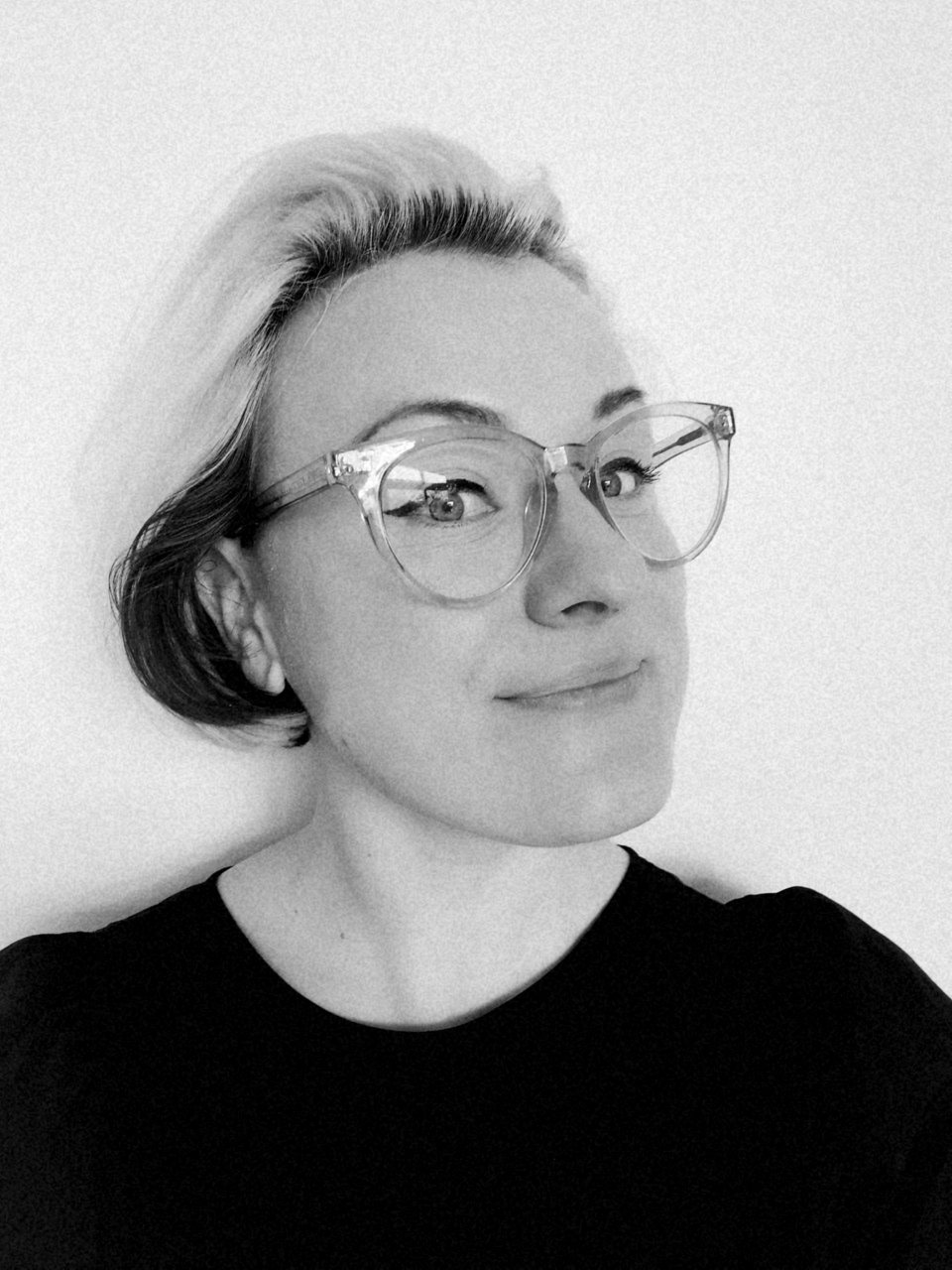 Alicja Pawluczuk

www.alicjapawluczuk.com 
Marzena Ples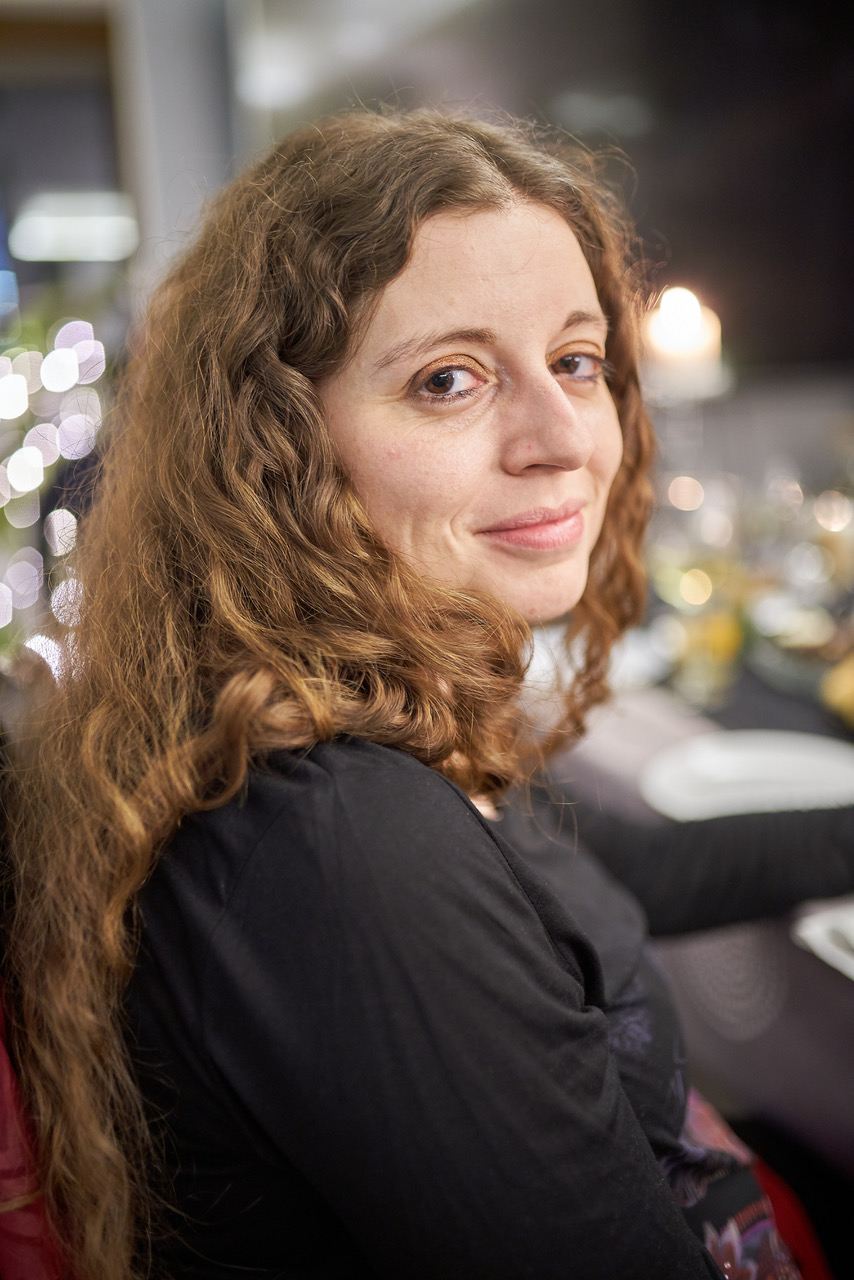 Marzena Ples
Marzena Ples is a trainer, educator and researcher. She holds MAs in Sociology and in Russian Studies. Currently she is working on a social sciences PhD devoted to international volunteering at Jagiellonian University, Kraków, Poland. She worked as a research assistant and a lecturer at the Institute of Russia and Eastern Europe and in the Institute of Sociology, Jagiellonian University. She has taken part in qualitative research projects focused on quality in youth work, volunteering, intercultural communication, mediation in youth work and young people's essential skills.
In addition, she has a long experience of co-ordinating, developing and implementing international projects and education programmes in the field of youth. She has contributed towards the development of numerous educational tools in non-formal learning approaches, few manuals and publications and has been co-operating with various non-governmental and youth organisations.

marzena.ples@gmail.com
Research interests:volunteering, participation, intercultural communication, youth work, non-formal learning, soft skills.
Sérgio Xavier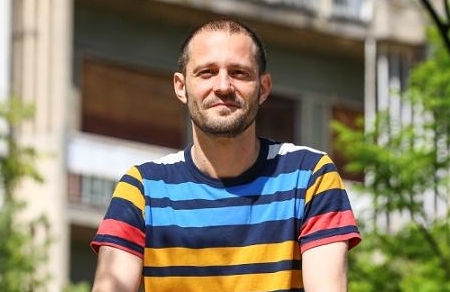 Sérgio Xavier
Coming from a 10+ years grassroot youth work background with special focus on training, youth participation and human rights, Sérgio worked as policy advisor in the Lisbon City Council (2013-17). He is presently a Junior Researcher in University of Coimbra - Centre for Social Studies, where he also develops his Sociology PhD thesis on "Democratic Education in the XXI century". Moreover, his research interests include post-colonial studies, radical thinking and democratic alternatives.
His recent youth research work include the upcoming chapter on the Youth Knowledge Book on Youth Political Participation "Pluralizing the democratic imaginary - Youth beyond the liberal-democratic canon" and the talk "Unlearning European Youth Work and disengaging the XXI century liberal democracy dystopia" (Offenburg Talks #3).


sergioxavier@ces.uc.pt
Research interests:
democratic education, democratic imaginaries, pluralism and dissensus.
Irina Lonean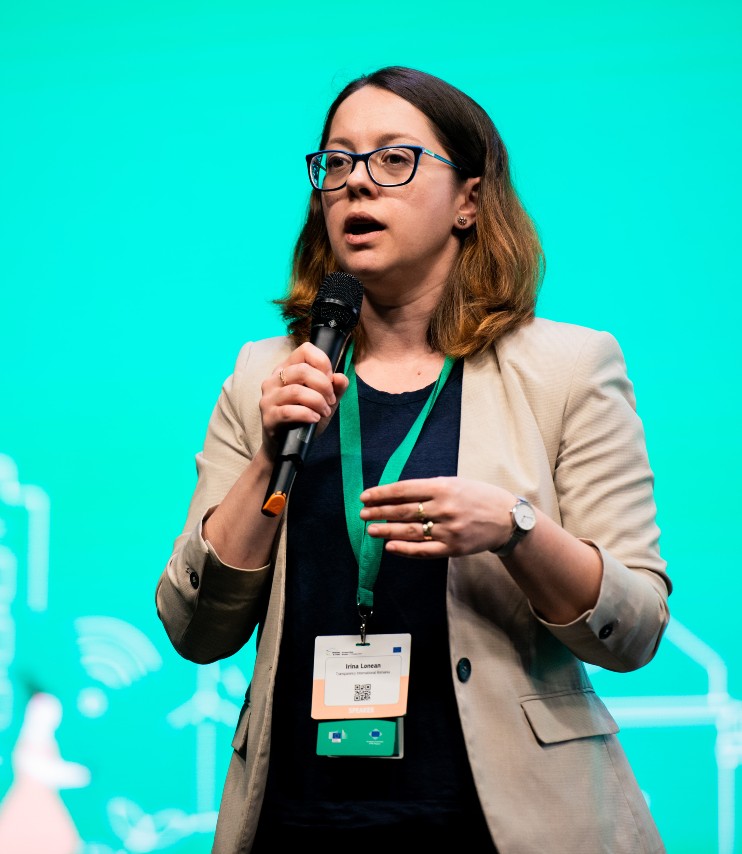 Irina Lonean
I started volunteering in the youth field when I was 20 years old (in 2006), while studding political science. In 2010, during my PhD studies focused on public policy for public administration, I started working with the Centre for Sustainable Community Development and other NGOs conducting youth work and participating in the evaluation of their activities and projects. Since 2015 I have been part of the teams conducting the evaluation of Youth Employment Initiative in Romania, UNICEF initiatives promoting wellbeing and support services for children and young people in Romania, Moldova and Turkey, NGOs and public initiatives to develop Romanian youth policies. In 2016- 2017 I was an advisor to the Secretary of State (Deputy Minister) for Youth within the Romania Ministry for Youth and Sports, with responsibilities to support evidence-based decision making.

irina.lonean@gmail.com 
Research interests: Youth policy, youth policy evaluation, cross-sectoral youth policy, employment, participation
Ruzanna Ivanian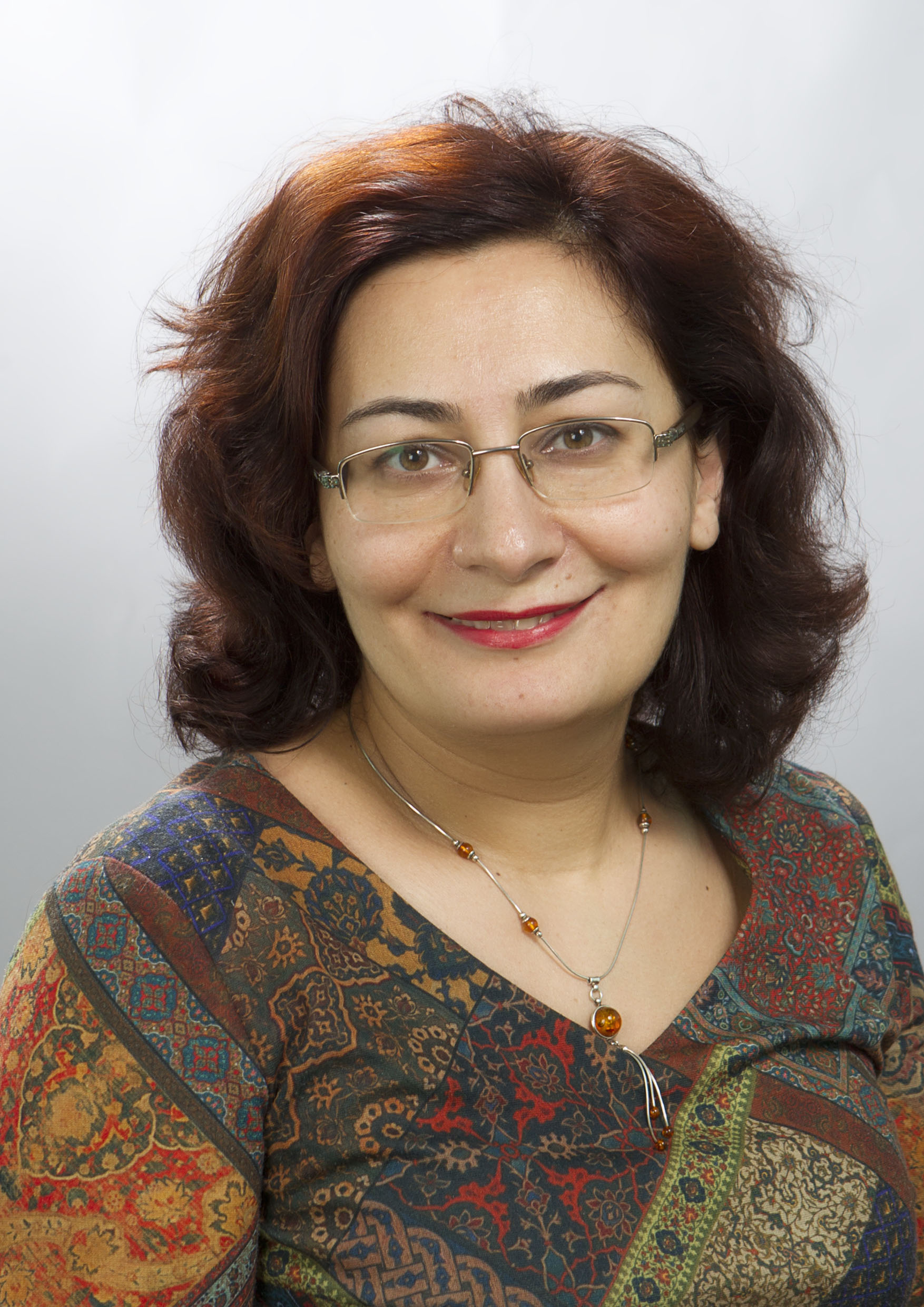 Dr. Ruzanna Ivanian
Marina Galstyan is an expert in the field of youth policy, education policy, educational research, with over 10 years. She is an experienced researcher, evaluator with a research focus on children and young people. Marina is founder and director of Center for Educational Research and Consulting. As a director of the Center she participated in several studies on education, child protection and youth: research on inclusive Dr. Ruzanna Ivanian started her education with obtaining two BA degres– in social work and in journalism (both with diploma of honors). In 2007 she completed the post-graduate Ph.D. course of Saint-Petersburg State University (Russia) on political sciences focusing on social journalism. In 2011-2012 Dr. Ivanian was awarded with a Fulbright scholarship to have a one year research as Louisiana State University (USA) on citizens and community journalism.
Ruzanna authored over 150 research papers, reports, book chapters and 4 books on media, social work and youth work.
Ruzanna has a wide range of experience in NGO sector, youth work on local and international level in different capacities. She is a founder and a director of a grass-root level youth NGO "Youth information centre", was a coordinator of United Nations Children's fund (UNICEF) in Saint-Petersburg for 4 years. Ruzanna has extensive record in working with the international and local organizations: Partnership between the European Commission and the Council of Europe in the youth field, SALTO Resource centers, UN Agencies; youth organisations and International donors. At the moment she is a consultant for EU-Russia Civil society forum.
In 2008 Ruzanna was awarded from S-Petersburg Government for the personal contribution to the development of youth policy in the city, in 2006 she got Ekaterina Dashkova price for assistance in developing youth libraries in RF, in 2006 – she got the Great bear price for the positive results in intercultural learning of young people in Saint-Petersburg, in 2005 was awarded by diploma of Committee on youth affairs of Saint-Petersburg State Administration for the good results in youth work.
Dr. Ruzanna Ivanian is currently employed as an Associate Professor in Saint-Petersburg.
She is also a visiting lecturer at Fulda university of applied sciences (Faculty of social work (Germany) running annual courses on youth work and youth policy. Since 2000 Ruzanna is deeply involved in non-formal education as a member of Trainers pool of Youth Department of Council of Europe.

director@youthcentre.ru
Research interests: Media, youth work, solidarity, participation, actve engagement.
Aleksandra Djurovic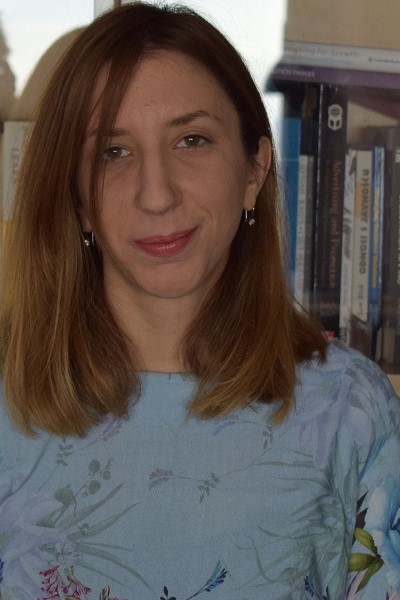 Aleksandra Djurovic
Aleksandra Djurovic is a researcher, with experience in both quantitative and qualitative youth research. She has coordinated and participated in research studies and projects at the local, national and European level, the majority of which were policy-driven or resulted in a policy document. She has coordinated research studies on youth employment and career guidance concerning Serbia and the Western Balkans region and studies on progress in achieving sustainable development goals, youth participation and early school leaving.
Aleksandra has authored more than twenty research reports, articles, and policy papers and has experience in youth policy development and monitoring. She holds MSc in Psychology. Her main research interests are related to education, the interrelation between education and labour market, career development, youth participation, and climate and environment.

djurovicaleksandra@yahoo.com
Research interests: formal and non-formal education, youth (un)employment, career development, youth participation, climate and environment
Alonso Escamilla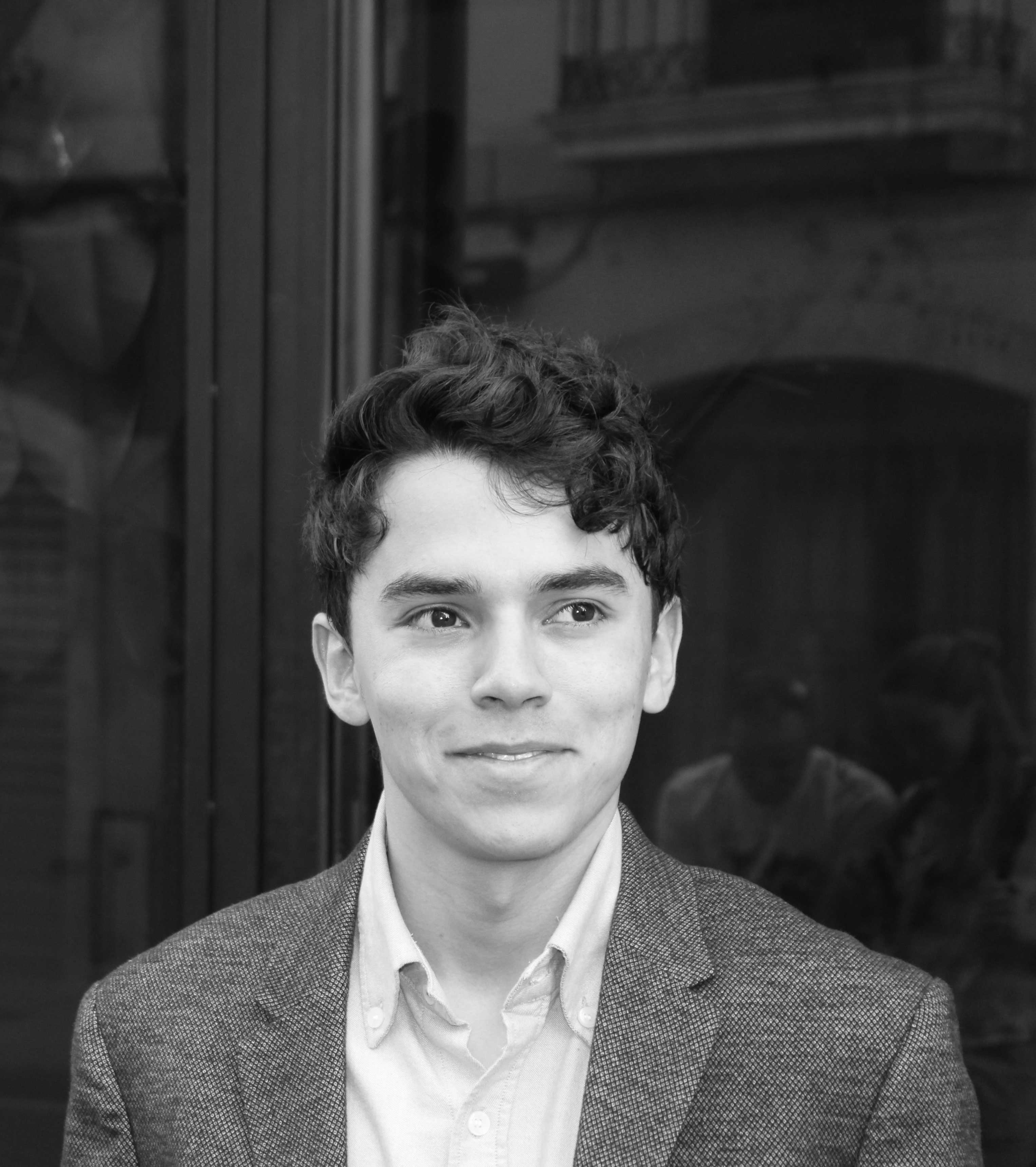 Mr Alonso Escamilla
He is Projects Coordinator at Biderbost, Boscan & Rochin (BB&R), where he develops youth research, knowledge-based youth policies and youth work activities. He has been Research and Executive Consultant in the field of youth for the following organisations: Council of Europe, European Commission, United Nations Development Programme, United Nations Population Fund, Inter-American Development Bank, EU-LAC Foundation and International Youth
Organization for Ibero-America.
He has presented his research at various international conferences and published several academic articles on the Youth in Action and Erasmus+ Programmes. At the same time, he was selected by Spanish Radio Television and
the European Broadcasting Union to carry out the research: "A brief portrait of a Generation: Spanish millennials".
He is PhD Candidate in Social Sciences and Master in Social Policies and Public Services by the University of Salamanca. He holds a European Bachelor in Psychology by the Pontifical University of Salamanca..

aescamilla@usal.es
Research interests: Youth, Participation, Citizenship, Employment, Well-being, Digitalisation
Daniel Silander
Daniel Silander
Associate Professor of Political Science, Linnaeus University, Sweden
My main areas of expertise on Youth Research are:
Democracy and Democratization, including participation, institutionbuilding, political rights, civil liberties and human rights
Security and Democracy, including antidemocratic ideologies, mobilization, integration and inclusion
Entrepreneurship and EU Policymaking including political entrepreneurs and policy entrepreneurs for entrepreneurship
EU Policymaking, including EU policies on global sustainable development goals

daniel.silander@lnu.se
Research interests: Democracy, Participation, Right and Liberties, Citizenship, Security, Political Entrepreneurship
Gökay Özerim
Gökay ÖZERİM
Assoc. Prof. Dr. Gökay Özerim is a faculty member in the Department of International Relations, the Director of the European Union Research Center, and Jean Monnet Chair at Yaşar University, Turkey. His major study fields are youth and civil society, migration and international protection, and international politics. He has publications on the integration of young refugees, youth, and radicalization in the MENA region - Turkey and civil society. In 2004, he worked for a non-governmental immigrant organization in Ancona, Italy. Dr. Özerim has been working as trainer of Turkish National Agency and involved in several European Union-funded projects. He has been delivering trainings on intercultural learning, youth participation, social responsibility, and project management since 2005. He contributed to the knowledge books of Youth Partnership and prepared reports for several international organizations. In 2020, his co-edited book entitled "Young Migrants: Vulnerabilities, Boundaries, Protection and Integration" and his research report based on the most comprehensive field research about the needs of young refugees in Turkey were published..

gokay.ozerim@yasar.edu.tr
Research interests: Young refugees and migrants, integration, inclusion, volunteerism, civil society, youth work
Liudmyla Kindrat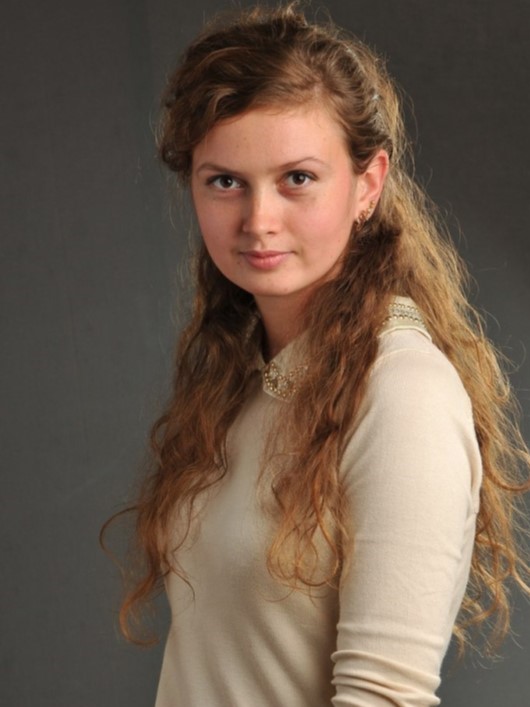 Liudmyla Kindrat
Expertise: I am PhD in public administration science (dissertation topic: "Mechanisms to ensure youth participation in public administration in the context of Ukraine's European integration"). I have been engaged not only in scientific, but also in practical activities in this field for over 8 years. I am a trainer for the Youth Worker program in civic education and a human rights trainer for young people. And also I am the Vice-President of local youth NGO and was coordinator of a number of social projects.

lusakind@gmail.com
Research interests: youth participation, youth policy, youth work