Members of the Pool of European Youth Researchers

Justina Garbauskaitė-Jakimovska
Justina Garbauskaitė-Jakimovska, currently working on a PhD in Educational sciences (Changing maps of non-formal education in Lithuania) at Vilnius University The research that I am conducting is usually on youth and non-formal learning in various contexts, recently mainly in the Erasmus+ programme. My research interests are non-formal learning process, how learners experience and make sense out of it, the professional development of youth workers and trainers in the youth field, and the emergence and development of non-hierarchical, non-structured NFE map
I am a big fan of qualitative research methodology and recently started looking into the post-qualitative approaches that encourage to introduce more creativity, more philosophy, emergent methods, etc.
I also work as expert, trainer and facilitator of learning in the field of youth and non-formal education at national and international levels.

justina.garbauskaite-jakimovska@fsf.vu.lt
Research interests: Non-formal learning, Youth mobility, Youth work
Maria Cristina Bacalso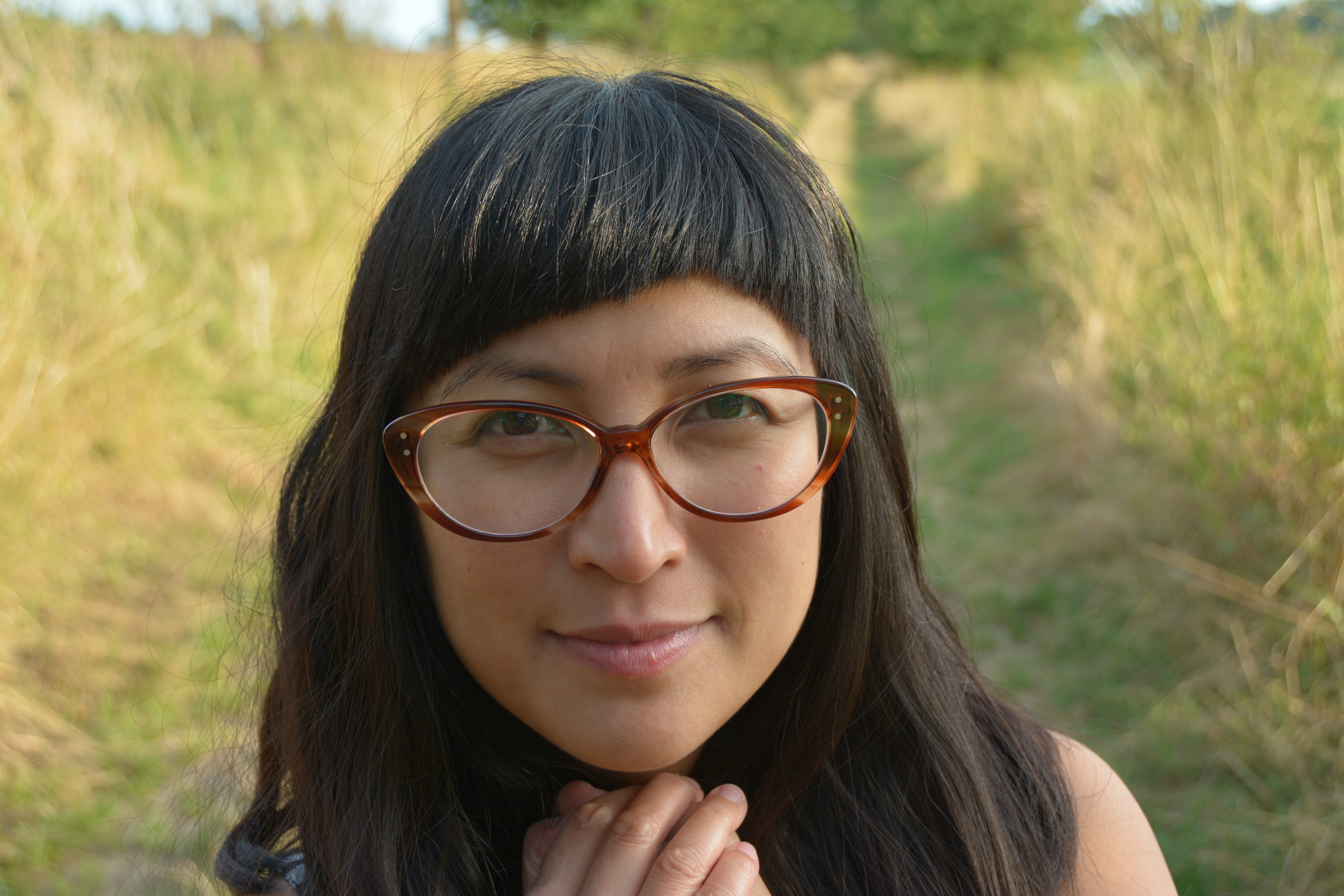 Cristina Bacalso is an independent research consultant, with a specialisation in public policies for adolescent and youth development. She has over 12 years of experience in policy, research, and advocacy, including 5 years as the Research Coordinator for Youth Policy Labs, a global think-tank specifically focusing on youth. Her experience includes providing evidence-based strategic and policy advice on adolescents and youth for UN agencies (ex. UNICEF, UNDP SG Envoy on Youth), international NGOs, and national governments. She was the project lead for Youth Policy Fact Sheets, profiling 193 countries and the current state of youth policies, youth rights, public institutions, civil society engagement, demographics, economic and legal contexts. Cristina is a co-author of the Commonwealth's 2016 Youth Development Index; a member of the UNICEF expert group on adolescent participation; and an On Think Tanks "Integral Leaders for Global Challenges Fellowship" alumni.

cristina@bacalso.me
Research interests: Youth policy, participation, international development
Ondřej Bárta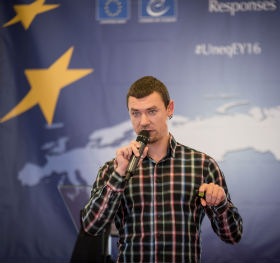 Ondrej Barta is a freelance youth researcher whose assignments on both national and international level span from volunteering, through youth projects within the EU programmes, to youth participation. He also conducts evaluation on both national and international levels, focusing mostly on the macro level (youth policy), and on the micro level (single project evaluation). He has been long engaged within the RAY Research Network, and appears regularly on various research conferences where he tackles youth-related research findings.

ondra.barta@gmail.com
Research interests:youth mobility; volunteering; participation and citizenship; non-formal learning.
Patricia Loncle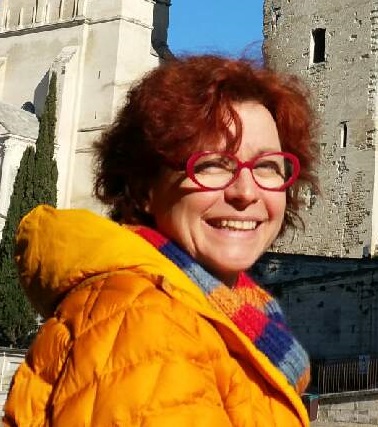 Patricia Loncle is professor of sociology. She works at the French school of public health which is located in Rennes. She is also a member of the Centre of research on political action in Europe where she is a member of the team "engagement, media and political life. http://www.arenes.eu/fiche-membres/?uid=33&n=Patricia-Loncle-Moriceau
Her main fields of research are: youth policies, sociology of youth, youth participation territorialisation of public policies, comparison of public policies. She supervises several thesis projects on youth sociology, education and youth policies.
She has edited several books on youth. Among the latest : Andreas Walther, Janet Bastleer, Patricia Loncle and Axel Pohl (eds) (in press), Contested Practices, Power and Pedagogies of Young People in Public Spaces London, Routledge ; Patricia Loncle (dir.) (2017), Enseigner l'Europe : la jeunesse et les politiques de jeunesse. [Teaching Europe: youth and youth policies]. Rennes: Presses de l'EHESP. Danic Isabelle and Patricia Loncle (eds) (2017), Les labyrinthes de verres : trajectoires éducatives en France dans un contexte européen. [the glass labyrinth: education trajectories in France in the framework of Europe] Rennes: Presses universitaires de Rennes ; Patricia Loncle (ed) (2017) « Jeunesse, les voies de l'autonomie » [Youth: the routes to autonomy], n°195, Informations sociales, septembre.
Nuala Connolly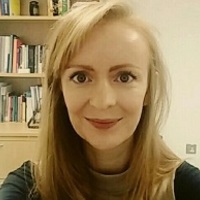 Dr Nuala Connolly is an experienced academic, lecturer and researcher in the fields of child, youth and family research. Nuala obtained her PhD in 2011 from UCD Ireland, focusing on the sociology of the Internet and technology. Nuala is currently employed as a Senior Researcher with the Learning and Development Service of Barnardos, Ireland's leading children's charity. Nuala is responsible for internal service evaluation and the coordination of external research nationally. Nuala has also been employed as a Postdoctoral Researcher at the UNESCO Child and Family Research Centre, National University of Ireland, Galway; and as a Lecturer in Social Research Methods and Researcher in the Centre for Youth Research and Development, Maynooth University.
Nuala has a wide range of experience in multi-method and multi-themed child, youth and family research, including longitudinal evaluation and field-based action research, informing policy and practice in the field of youth. This experience includes qualitative, quantitative and quasi-experimental methodologies, in addition to policy analysis, report-writing and peer-reviewed publication. Nuala has co-edited a book as part of the Youth Knowledge series of the Youth Partnership. Nuala was a member of the editing team preparing the Declaration of the 2nd European Youth Work Convention, and the drafting group preparing a Recommendation for the Committee of Ministers of the Council of Europe on youth work.

nualaconnolly@gmail.com
Research interests: Youth Work, Social Inclusion, Youth and Technology, Digital Skills
Aliona Cristei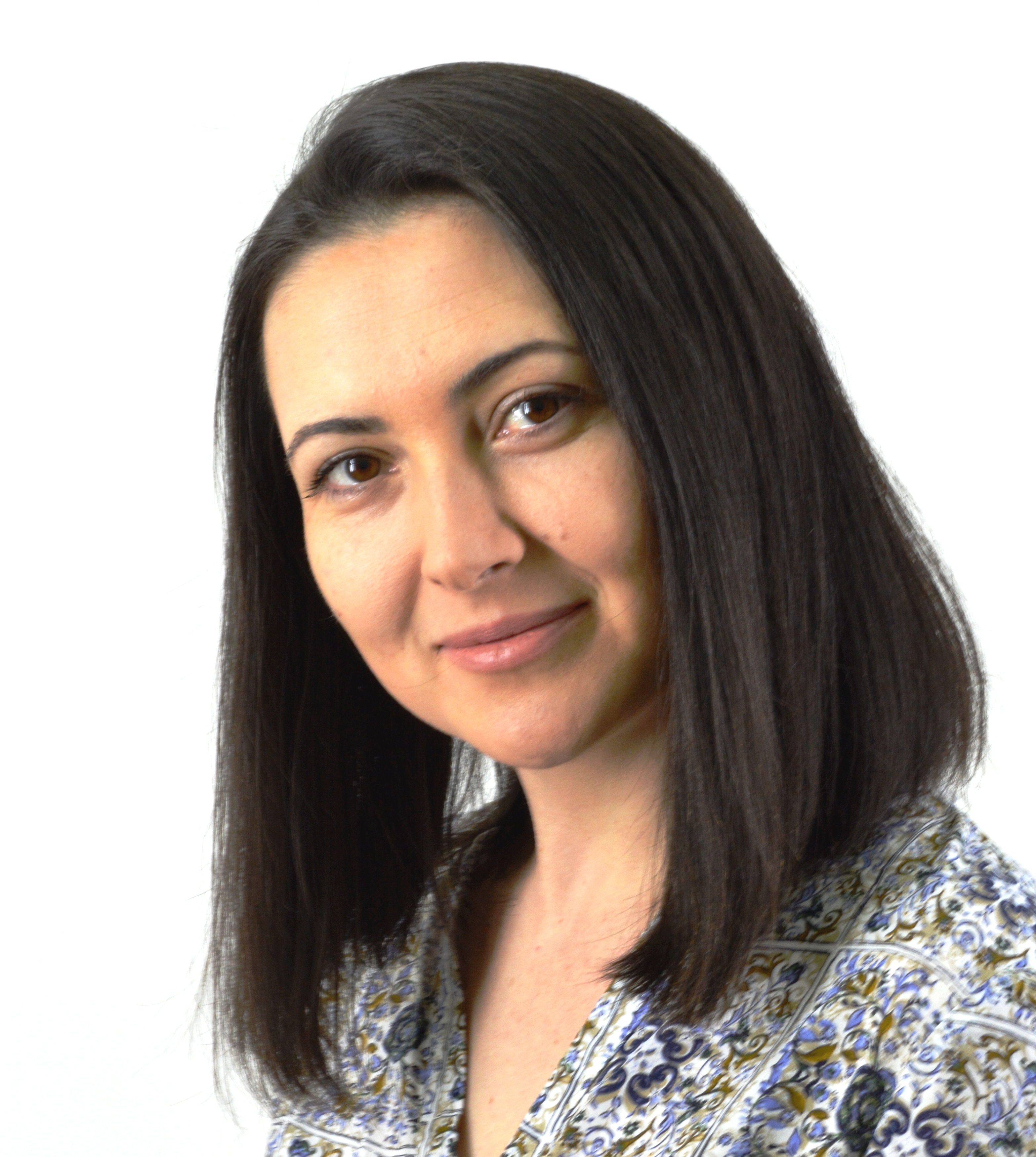 Aliona Cristei - researcher at the Institute of Public Policy from the Republic of Moldova, lecturer at the State University of Moldova, social analyst with strong experience in social and public policy analysis, evaluation and development of research methodologies in education, youth, social protection, public administration etc.
Aliona holds MSc in Sociology, at this moment she is PhD student at the State University of Moldova. Areas of research interest and expertise: Civic and youth participation, Democratic governance; Social inclusion; Student mobility; Migration; Education policy evaluation and the Quality of higher education; Gender; Youth Cooperation.

aliona_cristei@ipp.md
Tomaž Deželan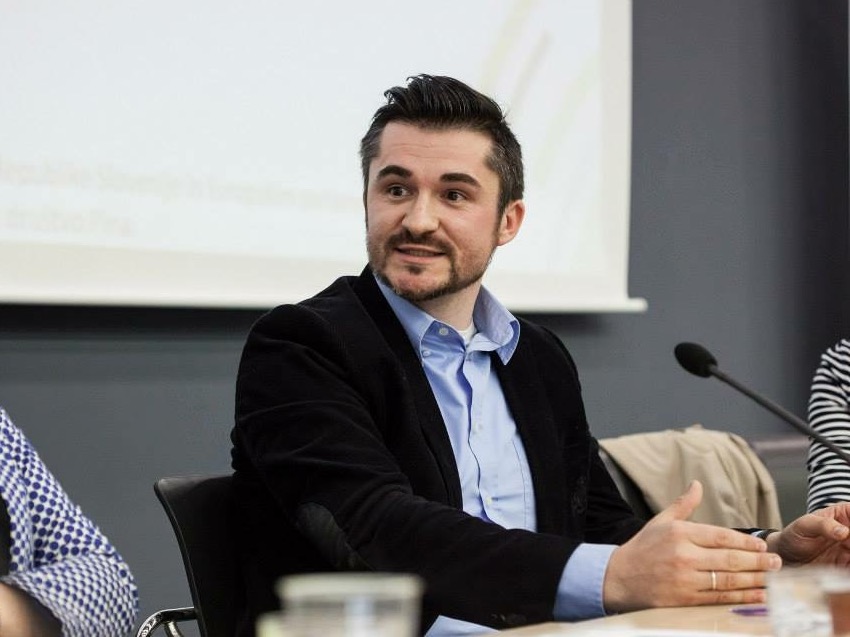 Assoc. Prof. Tomaž Deželan, PhD (University of Ljubljana, Slovenia)
Associate Professor of Political Science, Vice-Dean for Quality Assurance and Development and Jean Monnet Chair at the Faculty of Social Sciences, University of Ljubljana. His research interests include citizenship, youth, political participation and representation, parliamentary cohesion, gender and political communication. He coordinates several EU and national research projects on youth, citizenship education and political participation, is a research partner of the Slovenian Erasmus + Youth in Action National Agency, and regularly performs evaluations of youth and citizenship policies, programmes and projects at national and international levels. He also acts as policy advisor for youth political participation of the Organization for the Security and Cooperation in Europe (OSCE), European Youth Forum (EYF) and the International IDEA. He actively acts as higher education accreditation consultant. His bibliography includes more than 40 peer reviewed articles in international journals, more than 30 chapters in edited volumes and authored or co-authored more than 10 scientific monographs.

tomaz.dezelan@fdv.uni-lj.si; @tomazdezelan; tomazdezelan
Research interests: political participation, citizenship, citizenship education, youth work, youth organizations, youth sector, employability
Irina Drexler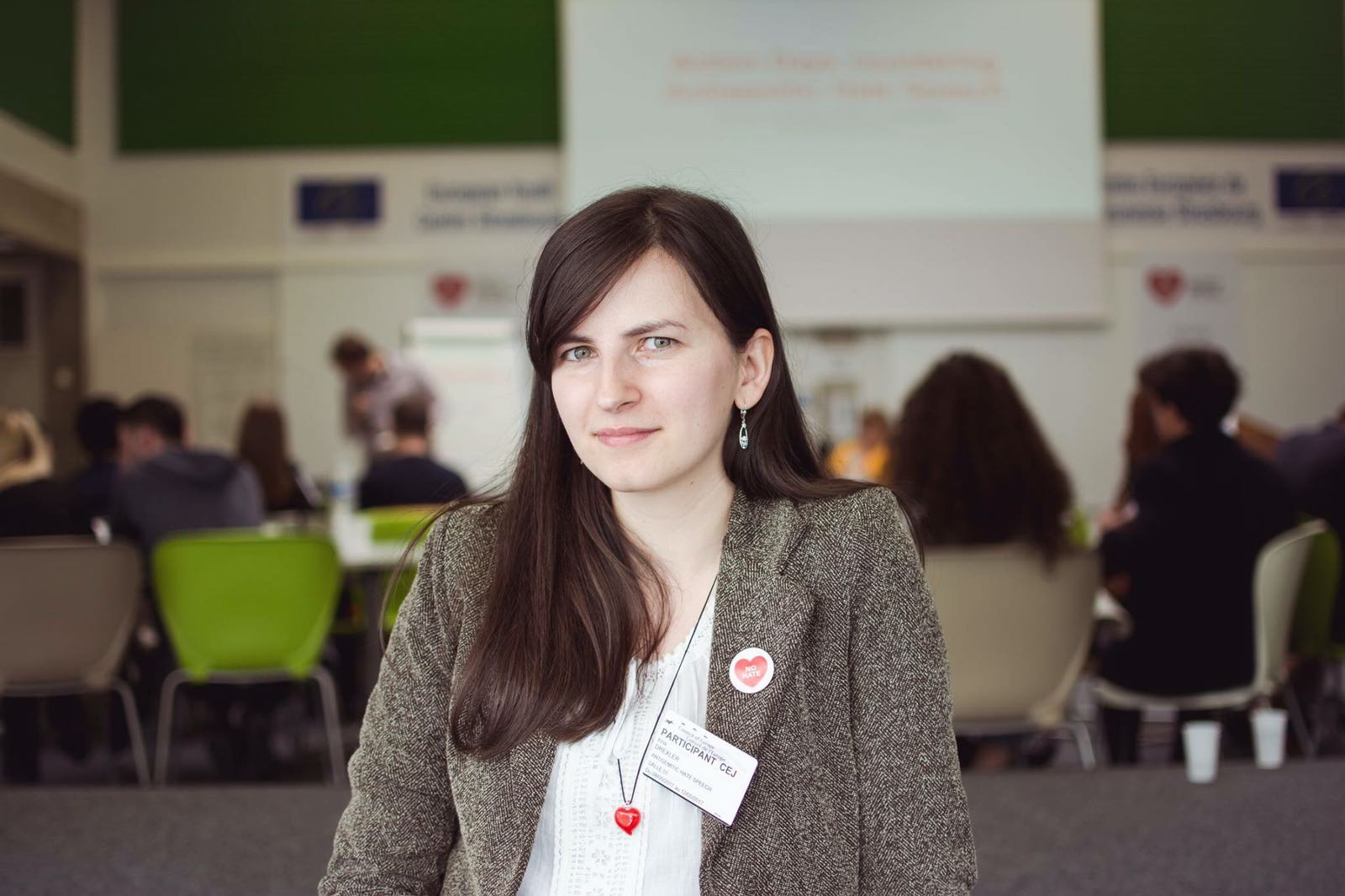 Irina Drexler holds a BA in English and Japanese language and literature, an MA in British Cultural Studies and a PhD in linguistics, with a focus on pragmatics, rhetoric and critical discourse analysis. In 2013 she was awarded an academic scholarship as visiting PhD candidate at the University of Vienna. During her university studies she was actively involved in educational projects, academic quality assurance activities and youth policy writing initiatives at local and national level, both in decision-making bodies, and in the youth NGO environment, gaining more than 8 years' academic management experience in these fields. In 2014 she became one of the founding members of the first digital humanities research centre in Romania (Transylvania Digital Humanities Research Centre – DigiHUBB) within Babeş-Bolyai University in Cluj Napoca. Since 2016 she has been the Romanian national coordinator of the No Hate Speech Movement youth initiative of the Council of Europe, implemented in 45 countries. In 2017 Irina was selected as researcher within the Pool of European Youth Researchers of the Partnership between the European Commission and the Council of Europe in the field of youth, and was appointed national correspondent for the European Knowledge Centre for Youth Policy think tank of the same entity (EU-CoE Youth Partnership). She has participated as either member of the organizing team, or co-focal point, rapporteur or speaker in the European Dialogue on Internet Governance (EuroDIG) 2016 (Brussels), 2017 (Tallinn), 2018 (Tbilisi) and Internet Governance Forum (IGF) 2017 (Geneva) and 2018 (Paris), as well as in other events dedicated to youth participation in Internet Governance. She has also been working as freelance translator and as international consultant/researcher. Since July 2018 Irina works at the Council of Europe's Cybercrime Programme Office in Bucharest.

irina.drexler@patrir.ro  

@IrinaDrexler
Research interests: hate speech, discourse analysis, counter and alternative narratives, preventing and combating violent extremism and youth radicalisation, human rights education, Internet governance, digital humanities, psycholinguistics, natural language processing (sentiment analysis, word-sense disambiguation)
Marina Galstyan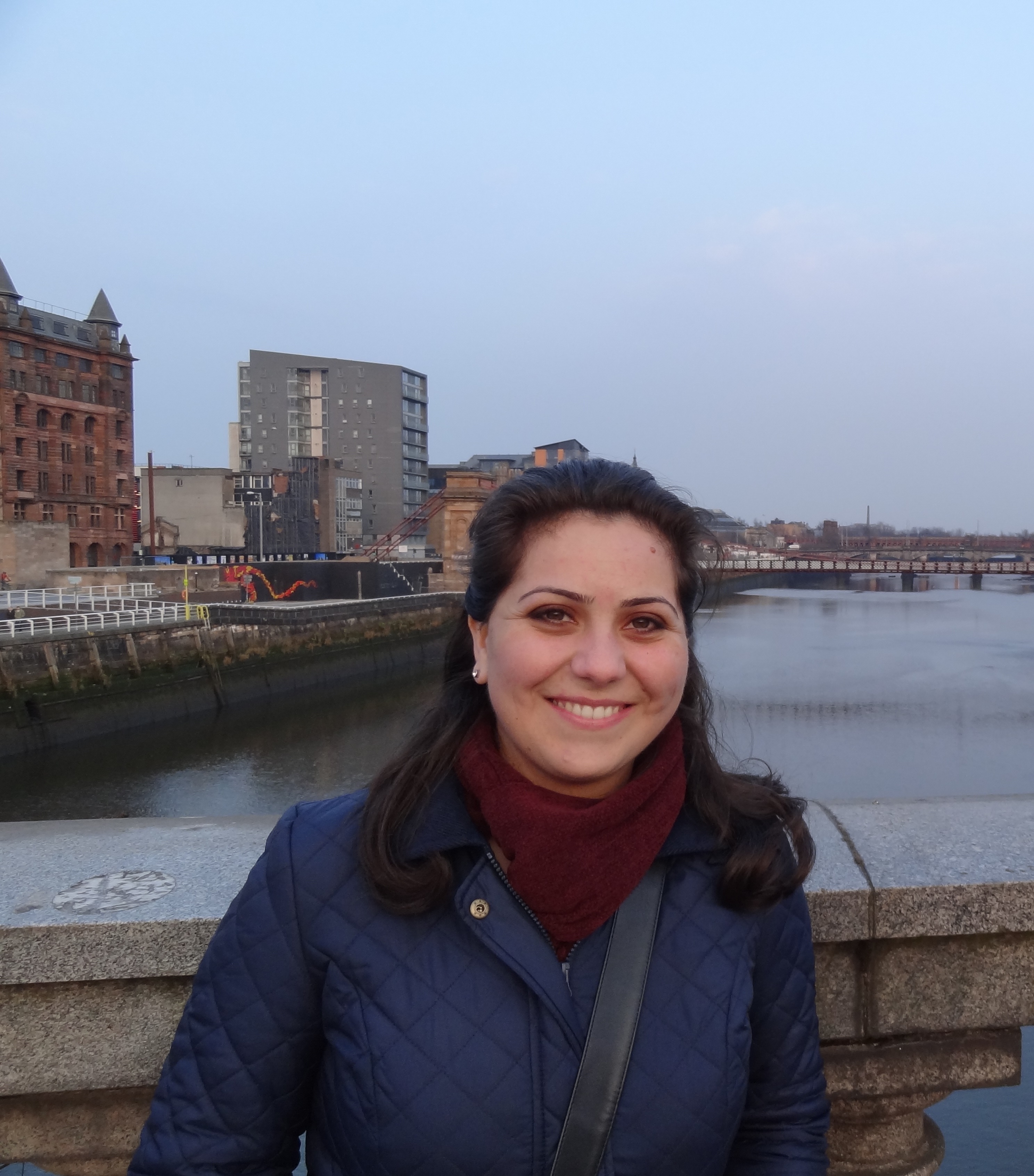 Since 2013 Marina is the head of Youth Studies Institute in Armenia. As a director of the Institute Marina managed several youth studies: The issues of youth employment in Armenia, Mapping of the youth NGOs, and Research on youth work and youth worker, Evaluation of the youth state policy strategy, youth employment and creative industries in Armenia. Marina has extensive record in working with the UN Agencies (UNDP, UNICEF) in Armenia; youth organisations and International donors (Open Society Foundations Armenia, Save the Children International, DVV International Armenia).
Marina was involved in EUROSTUDENT V 2012–2015, Social and Economic Conditions of Student Life in Europe as a research team member (http://www.eurostudent.eu/download_files/documents/EVSynopsisofIndicators.pdf). EUROSTUDENT V Synopsis of Indicators – represents a comprehensive comparative analysis of study conditions and role of the social and economic characteristics of students in European higher education.
Now Marina is involved in National Human Development Report (UNDP) developing as youth policy expert. The National Human Development Report 2018 will focus on Armenia's Youth.
Marina Galstyan majored in Sociology, graduated from Yerevan State University (BA and MA diplomas). Currently Marina is a PhD student in Sociology at Yerevan State University. Marina has solid experience in qualitative and quantitative research. She is engaged in practical and scientific studies for over 8 years.
She authored over 30 research articles, reports, book chapters, and policy reports on youth policy, youth employment, inclusive education, civic education, child rights and higher education.

galstyanmarina@gmail.com
Research interests: formal and non-formal education, child protection, youth work, youth employment, youth participation, social inclusion.
Andreas Heinen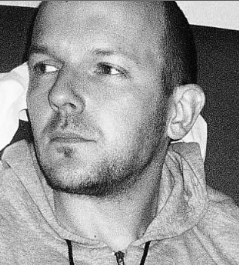 Andreas Heinen is researcher at the University of Luxembourg. He has many years of experience in both quantitative and qualitative youth research. His primary research interests are youth transitions, migration and social reporting. He is co-author of the luxembourgish youth report and involved in many local and national youth research projects.
Alena Ignatovitch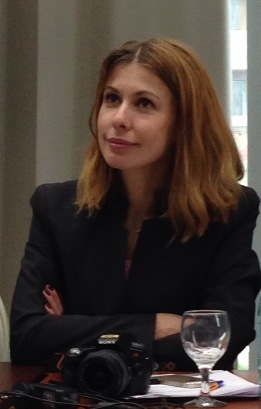 Dr. Alena Ignatovitch, PhD, the Head of the Youth Policy and Sociocultural Communications Chair (National Institute for Higher Education, Minsk); Member of Association of Professors Of Slavonic Countries (APSC); Member of the Council Board of the Association of Youth Workers (the Republic of Belarus); Member of the Editorial Board of "Social Behavior Research and Practice Open Journal" (USA).
I consider my work in the youth field as a combination of research, practice and legislation. I have expertise in drafting local legal acts and analytical reports (e.g. Annual National Report "On the situation of youth in the Republic of Belarus"; Strategies of the State Youth PolicyDevelopments in the Republic of Belarus (up to 2030); Educational Standards of the Republic of Belarus in the specialty of retraining of executives and specialists with higher education, etc.).
I authored more than 80 academic, legislative and methodological publications reflecting the following interests: fostering youth employment; developing social inclusion of various minor youth groups; promoting evidence-based youth policy; realizing continuity and integrity of education; creating educational multicultural environment.

a_bambucha@mail.ru
Ewa Krzaklewska

Ewa Krzaklewska is a sociologist and a researcher. She is affiliated to the Sociology Institute at Jagiellonian University in Krakow, Poland, where she teaches courses concerning methodology of the social research and data analysis. Her doctoral thesis focuses on the on the topic of entrance to adulthood in Poland. She has many academic publications, on topics such as entrance to adulthood, international mobility, youth issues and migration.
Ewa took part in several research projects, mostly concerning educational and youth issues (such as ESNSurvey). Other studies she participated in concerned e.g. Bologna Process, social economy, or reconciliation of work and family life, 'Gender and Economic Choice' (for the World Bank). In 2008 she was a member of the High Level Expert Forum on Mobility for the European Commission.

ewa.krzaklewska@uj.edu.pl
Sofia Laine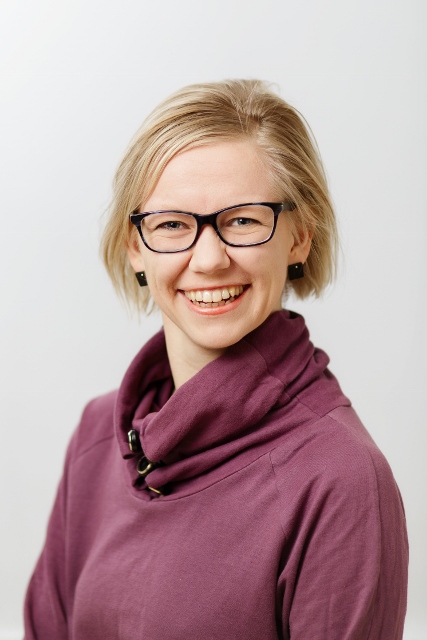 Sofia Laine is a university researcher at the University of Helsinki, Finland. She is an adjunct professor in Youth Studies at the University of Tampere, Finland. Her multidisciplinary research has focused on young people, political engagements and democracy in multiple European and global settings. Her ongoing research focuses on the volunteering among the refugees. This project goes hand-in-hand with her membership in the "Young refugees and youth work" expert group at the Youth Partnership. She is one of the three editors of the anthology that explores young refugees and youth work around the Europe (will be published by the end of the year 2017). During the years 2012-2017 she was part of two research projects that examined youth political engagement in North Africa: YoPo [http://blogs.helsinki.fi/yopo-africa/] and the SAHWA Project [www.sahwa.eu] – this is the background for her active engagement in the Euro-Med Youth Partnership.

sofia.laine@youthresearch.fi
Stefanos Mastrotheodoros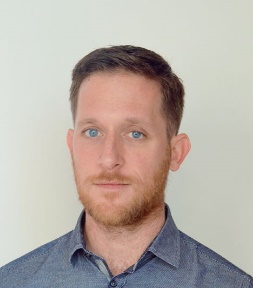 Stefanos Mastrotheodoros studied Psychology (BSc) and Clinical Psychology (MSc) at the University of Athens, Greece. In 2015 he obtained a Ph.D. in Clinical Psychology from the same university. His doctoral dissertation was based on a short-term longitudinal study on the interplay between the development of personal identity, romantic relationships, and psychological well-being during adolescence. During his post-graduate studies, he also took part in the design and coordination of two large scale longitudinal studies, as well as on one country-wide cross-sectional study on immigrant youth adaptation in Greece. His main research interests revolve around adolescent development and adaptation. Currently he works as a Ph.D. researcher (doing a second Ph.D.) in Utrecht University, the Netherlands, studying the development of parent-adolescent relationships. During his studies, he has gained strong statistical skills in analyzing longitudinal data, applying longitudinal models in R, AMOS, and Mplus.

smastrotheodoros@gmail.com
Research interests: adolescent development; immigrant adaptation; psychological well-being; parenting; family relationships
Maurizio Merico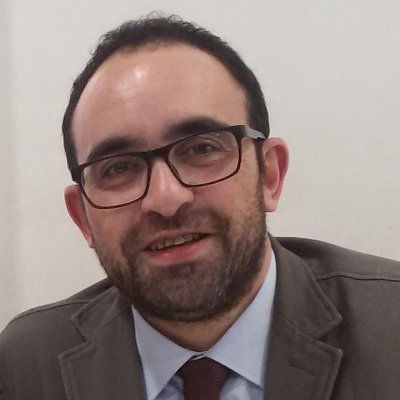 Maurizio Merico is Associate professor at the University of Salerno (Italy) where he currently teaches "Sociology of cultural processes" and "Sociology of Education". He holds a PhD in sociology (2001) and received a Fulbright grant (2005). He is Editor in chief of the "International Bulletin on Youth Research" (ISA-RC34 "Sociology of Youth") and Deputy Chairman of "GENESIS - Generation and Educational Science Institute" (Austria). His research focuses on theoretical approaches in youth studies, life trajectories, youth cultures, education and youth work. He has been involved – as participant and coordinator – in researches and projects at local, national and European level. He has extensively published on youth, youth cultures, youth policies and education. Among his publications: European Youth Studies. Integrating research, policy and practice, edited with L. Chisholm and S. Kovacheva (2011), and Youth Work, Non-Formal Education and Youth Participation, edited with D. Morciano and F. Scardigno (2015).

merico@unisa.it
Research interests: theoretical approaches in youth studies; life trajectories; youth cultures; education; youth work
Valentina Cuzzocrea
Trained in Sociology (MA and PhD, Essex) Valentina Cuzzocrea is Senior Assistant Professor at the University of Cagliari, Italy. She is interested in several areas of youth research, mostly in relation to work, participation, imagination of the future, (geographical) mobility, youth policy. Additionally, her works develops along issues of domestication of public space, time, and qualitative methodologies.
is past coordinator of the ESA RN30 'Youth & Generation' and past PEYR member. Prior to her current position, she has worked in Germany (MWK University of Erfurt) and the UK (SSPSSR, University of Kent). She has held visiting positions in Austria (Sociology Department, University of Vienna) and in Germany (Deutsches Jugendinstitute). She is currently involved in Brill's family of publications 'Global Youth Studies' (Brill) and in the research projects 'Mapping youth futures' (PRIN) and 'L'esperienza dell'Alternanza Scuola Lavoro in Sardegna' (Region of Sardinia).
Valentina has published in several youth and sociology journals. Her last book is (D Cairns, E Krzaklewska, V Cuzzocrea, A A Allaste) 'Mobility, Education and Employability in the European Union. Inside Erasmus', Palgrave Macmillan, 2018. Inside Erasmus
Email: cuzzocrea@unica.it, full profile cuzzocrea