13th Annual meeting of correspondents to the European Knowledge Centre on Youth Policy (EKCYP) and 7th Annual meeting of the Pool of European Youth Researchers (PEYR)
On 19-21 September, the two groups contributing to the knowledge component of the EU-CoE youth partnership work plan had their annual meetings in the Budapest European Youth Centre, looking at the work carried out in 2017 and proposing ideas for future research themes in support of better youth policy and practice.
The ECKYP and PEYR members explored in detail this year's thematic research areas, including:
A research agenda on youth;
Municipal and Local Youth Work;
Mapping Educational Paths of Youth workers and Building Knowledge on Youth Work
The role of youth work in combating violent radicalisation of young people;
Youth work with young refugees;
Quality in Learning Mobility;
MOOC on Youth Policy;
Participation and active citizenship of young people.
EKCYP correspondents looked at the contributions made to the EU Youth Wiki project, at the mapping educational paths of youth workers and presented the youth policy updates in a cross-country perspective.
The renewed PEYR discussed the role of the Pool in developing the European youth research agenda and contributing to thematic and regional processes.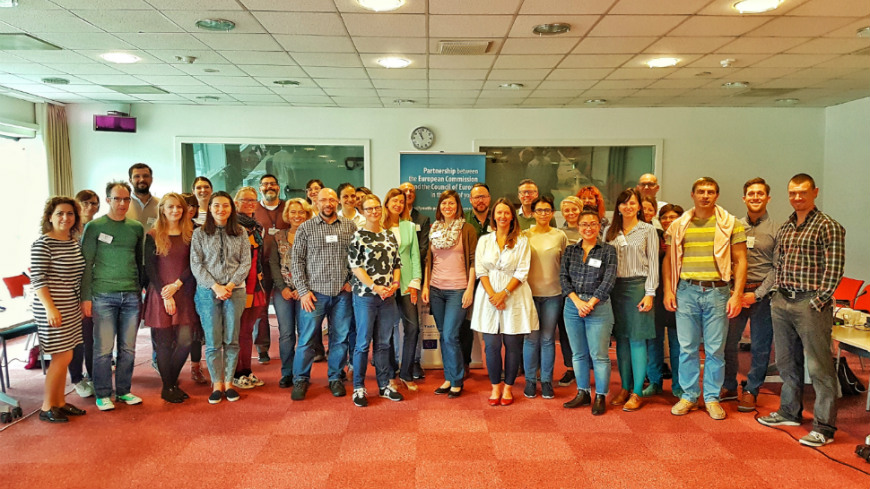 PEYR members