ATTE

Training for Trainers
Training for Trainers
Advanced Training for Trainers in Europe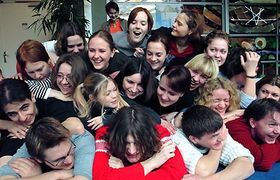 The Open Learning Community (OLC) was designed specifically to facilitate the Advanced Training for Trainers in Europe long-term training course between 2001-2003.
The training course was an advanced training for trainers already active in training youth multipliers at the European level.
Main characteristics:
It was a long-term engagement (2-year duration with various additional training elements).
It was an advanced training, a high-level course for experienced professionals.
It was a part-time, continuing training programme based on open and distance learning punctuated by face-to-face intensive course models.
It contained innovative elements: Mentoring, Peer Support Groups, Personal Development Plans, Open Learning Community, Practice projects.
There were 8 projects developed by participant-trainers. Several of these project received support from Action 5 and the European Youth Foundation.
Quality standards, training competencies and validation and assessment were three important aspects of the course.
Being a pilot framework, the course was thoroughly evaluated by an external evaluator. The evaluation report will be published soon.
Participant-trainers of ATTE developed a "Training Quality Product" (TQP) as a contribution to quality in European Youth Training.
Learn more about ATTE...
The participants were practitioners – volunteers as well as professionals – in the field of training. They had relevant experience as trainers, preferably at European or international...
The training projects developed and implemented by the participant trainers during "Practice I" were a very important element of the whole course. Participant trainers went through a full...