A two-day workshop on "Roma Responsible Budgeting at Local Level" took place in Elbasan, Albania on 12-13 February 2020 with the participation of local coordinators, municipal Roma focal points, planning and budgeting directors and specialists and ROMACTED facilitators.
The aim of this workshop was to share and consult the preliminary Guideline on Roma Responsible Budgeting at Local Level with the representatives of the seven partner municipalities of the ROMACTED Programme in Albania and pilot practically 3 local Roma Responsible financial programmes as per the Local Action Plans for Integration of Roma and Egyptian Minorities 2019-2022. The work developed by the ROMACTED Programme in this field results as a follow up to the publication of the "Guidelines for Roma Responsive Budgeting" developed by the Regional Cooperation Council Roma Integration 2020 Action Team.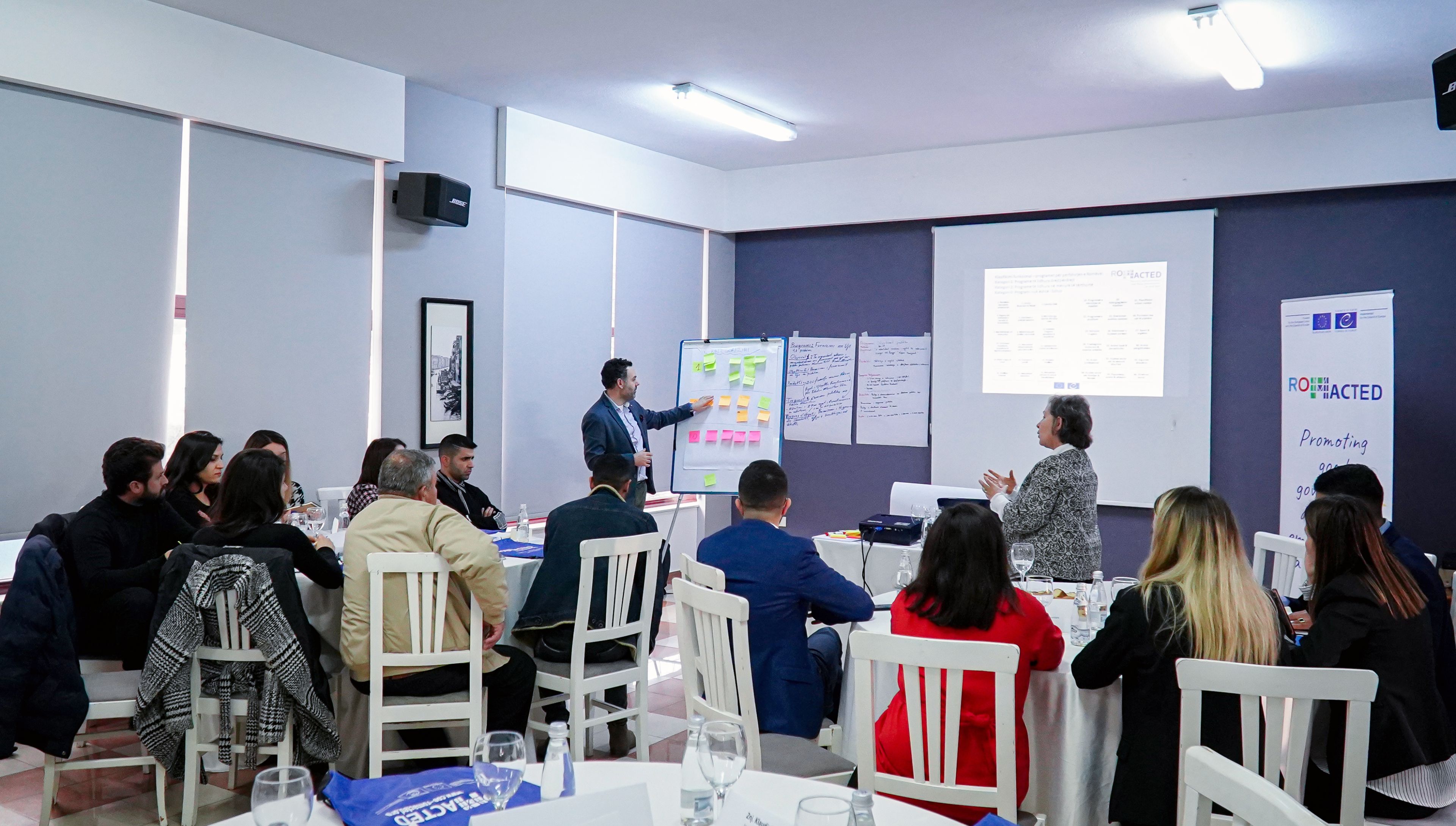 Participants gained know-how and skills on how Roma Responsive Budgeting can be applied along the budgetary cycle of local authorities to promote equal opportunities and good local governance in Albania.