Antigypsyism is an especially persistent, violent, recurrent and commonplace form of racism. Deeper understanding and a more profound acknowledgement and recognition of the way antigypsyism affects the situation of Roma in today's Europe is necessary in order to take effective measures in tackling this phenomenon.
This was underlined today by participants of the conference organised ahead of the International Roma Day, marked on 8 April, by the Council of Europe Office in Belgrade, in co-operation with the Serbian Ministry of Human and Minority Rights and Social Dialogue, the Embassies of the Federal Republic of Germany and the Republic of Portugal, and with the support of the joint European Union/Council of Europe ROMACTED Programme.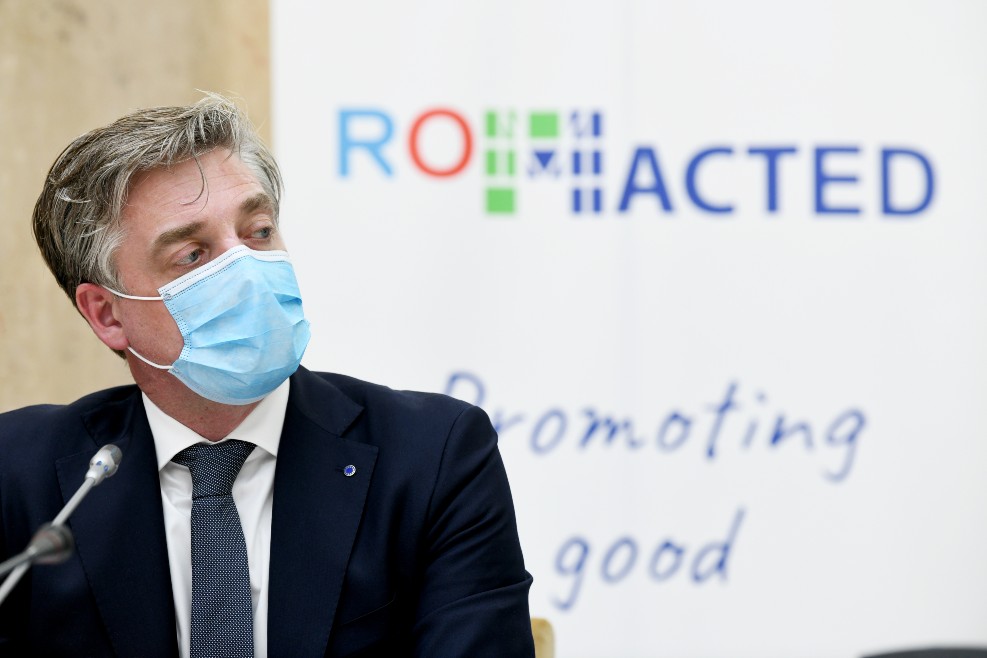 Tobias Flessenkemper, Head of the Council of Europe Office in Belgrade highlighted the importance of the First World Romani Congress, that marks its 50th anniversary this year. "Prejudice-based generalisations about Roma and Travellers and hate speech stir up xenophobia, echoing the sometimes brutal history of repression of Roma in Europe that goes back centuries", he said. "As we celebrate the International Roma Day, let us commit ourselves to acknowledging the facts of history and addressing current problems. In doing so, we can contribute to a brighter future for Europe's Roma and Travellers and thus for Europe as a whole", added Flessenkemper.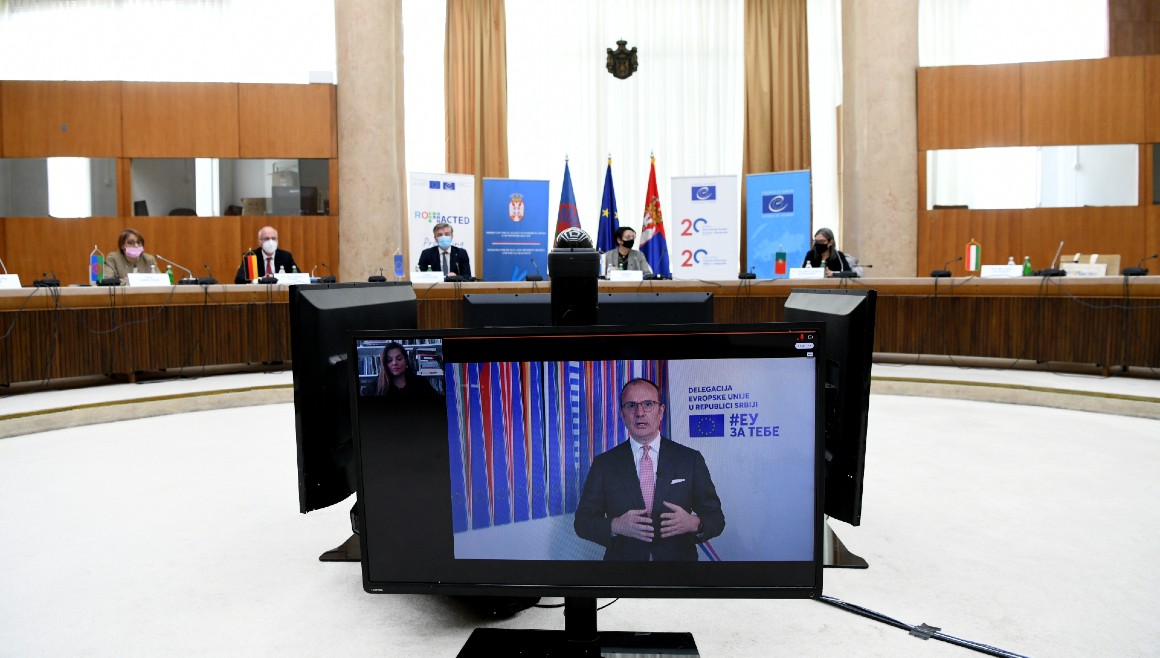 H.E. Ambassador Sem Fabrizi, Head of the Delegation of the European Union to Serbia pointed out that Roma community is the largest ethnic minority in Europe, but still the most discriminated and marginalised one. "The question of social inclusion of Roma is of particular importance for the process of Serbia's accession to the EU. It's an issue that crosscuts several chapters – from human rights, to employment and to social protection. The European Union will continue to be a key partner for the Roma community in all initiatives for ensuring its social inclusion", he said.
"Progress in the Roma inclusion is visible in almost all segments – from education, housing and employment to health and social care. However, discrimination, stereotypes and prejudices against Roma are still present", said Pava Čabrilovski, President of the Executive Board of the Roma National Council in Serbia. "I believe that culture and education are the best mechanisms to counteract these negative phenomena", she said.
Gordana Čomić, Minister of Human and Minority Rights and Social Dialogue of Serbia noted that one cannot ban prejudice but can pass laws that prohibit behavior based on prejudice. "This is where the inclusion of Roma begins", she added. "This ministry is at the service of all national councils, including the National Council of Roma. We will actively participate in all projects related to Roma inclusion, we will be open to suggestions, remarks, criticism, ideas on how to do something better", said minister Čomić.
On behalf of the Presidency of the Council of Europe Committee of Ministers, H.E. Thomas Schieb, Ambassador of Germany said: "It is worrying that antigypsyism, the discrimination against Roma and Sinti, is still an issue today. Germany is very committed to combatting this phenomenon in all its forms. We've made combatting hate speech and discrimination one of the priorities of our Presidency of the Council of Europe." As he pointed out, "this fight requires persistent vigilance and engagement, but also better education and concerted efforts to combat the spread of fake-news and populist propaganda. State as well as non-state actors have to play their part."
"The European Union Strategic Framework included a Council Recommendation on equality, inclusion and participation of Roma, whose negotiations were steered by the Portuguese Presidency of the Council of the European Union, leading to its unanimous adoption, last March", said H.E. Virginia Pina, Ambassador of Portugal, on behalf of Presidency of the Council of the European Union. "It is the responsibility of each country to take stock of the achievements of the previous 50 years, but it is everybody's duty to support fostering the continuous assessment of the progress achieved, aiming towards improvement of conditions of Roma people", she added.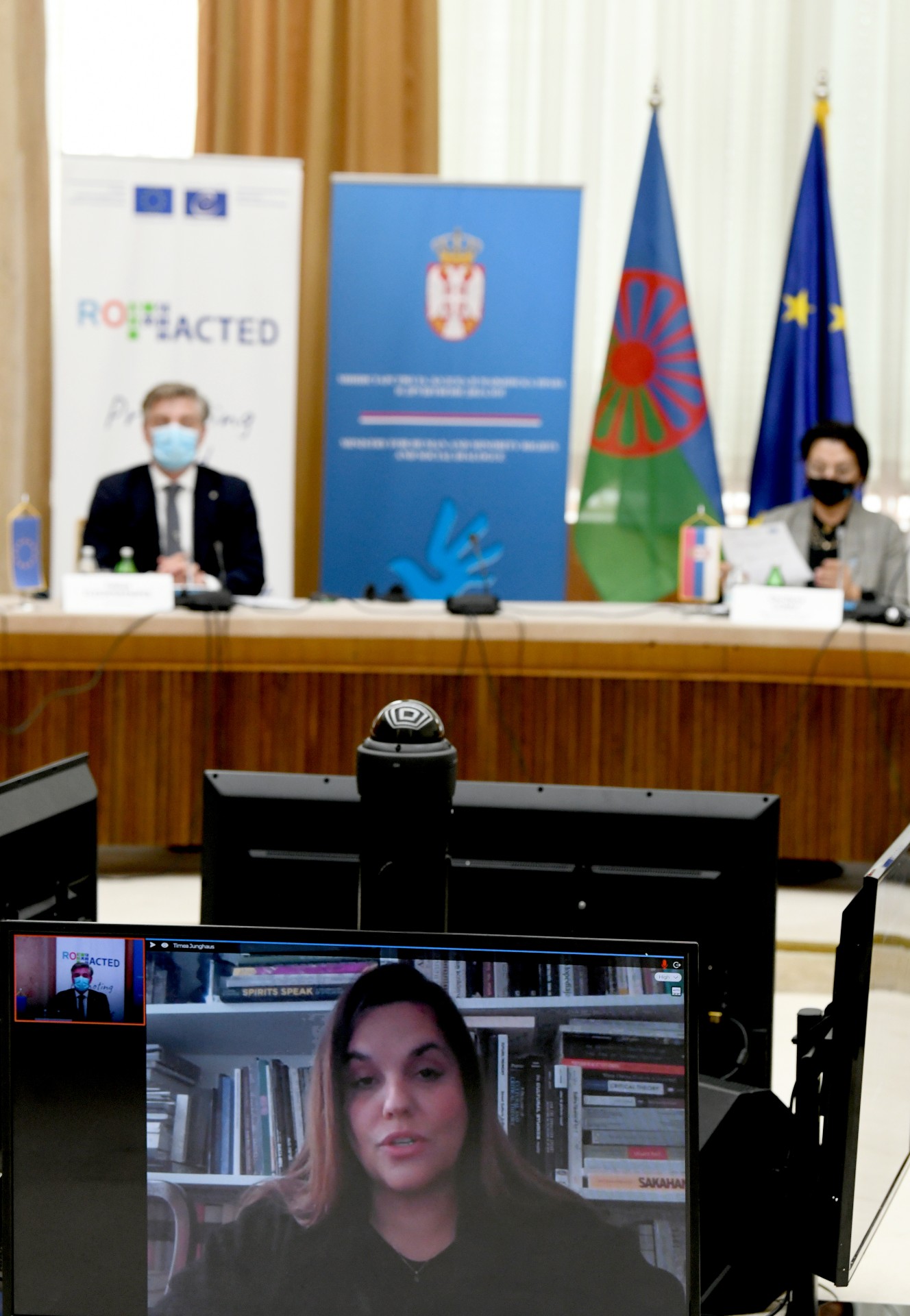 Timea Junghaus, Executive Director of the European Roma Institute for Arts and Culture (ERIAC) delivered a keynote speech at the event. "Roma people have been present and integral part of the societies in Europe for over 600 years. Throughout this time Roma have made an immense contribution to national cultures while having managed to develop strategies to preserve the resilient Roma cultural heritage as a strategy of survival amidst a history of continuous persecution, discrimination and violence", she said.
"Many major institutions need to put more effort into educating people about Roma creativity not being merely ethnic, intangible, spiritual or naive, but forming an integral and constructive part of what we call Europe today. ERIAC also needs to continue to use these opportunities to the fullest, to assist the process for diversity and inclusion, and reflection in majority cultural institutions, in employment, in programming, in cultural participation. Most importantly, this can create further possibilities for income generation and recognition for Roma cultural producers", said Junghaus.
***
Joint European Union/Council of Europe ROMACTED Programme "Promoting good governance and Roma empowerment at local level" Phase II (2021-2024) is a follow-up to the implementation of Phase I of the ROMACTED Programme in the Western Balkans and Turkey (2017-2020), which will serve to consolidate and expand efforts to improve the integration of Roma populations in local communities through enhanced participation in local policymaking and implementation of local actions. ROMACTED II will continue to assist the local authorities to integrate Roma specific dimensions/measures into the mainstream local policies, action plans related to these policies, budgets and public service delivery, thereby enhancing democratic participation and empowerment of local Roma communities.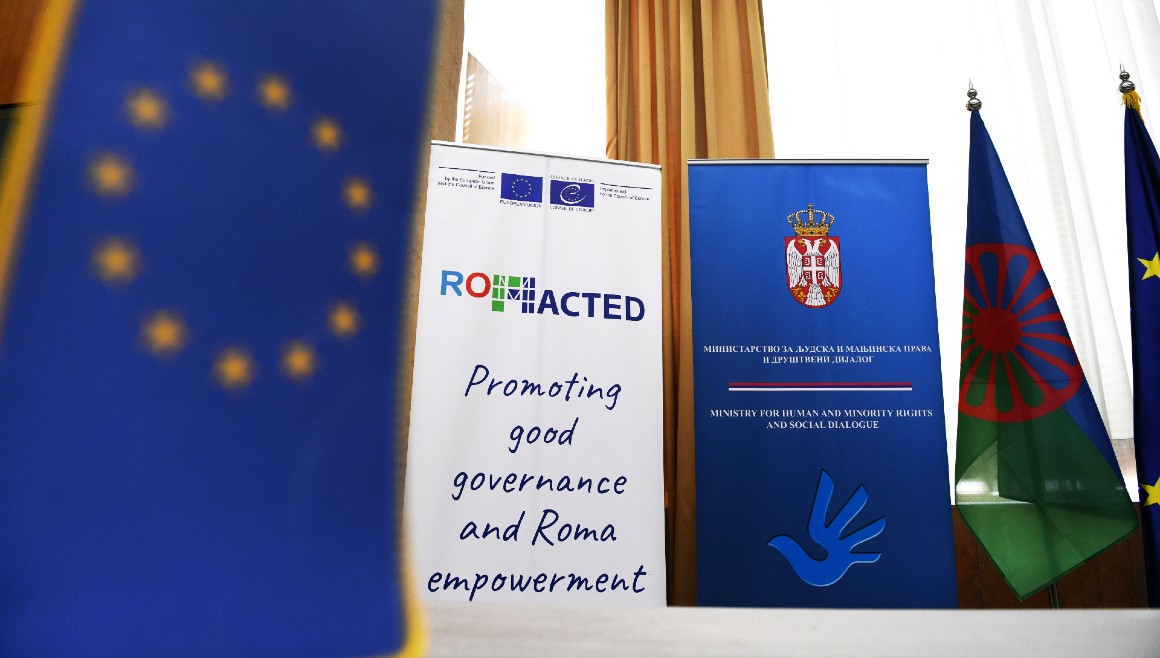 ---
Video from the event is available here.