The first Advisory Group Meeting in Skopje gathered over 50 representatives, including the ROMACTED partner municipalities, Ministry of Labour and Social Policy, Ministry of Foreign Affairs, the Cabinet of the Prime minister, Council of Europe Programme Office in Skopje, European Union Delegation Office, World Bank, UNDP, Roma Entrepreneurship Development Initiative- REDI, European Roma Rights Center-ERRC, International Organisation for Migration-IOM, UNHCR, European Policy Institute-EPI and other essential stakeholders.
The meeting served as a platform to communicate the implementation progress, milestones, and challenges in the period 2021-2022. Based on the discussions with the UNDP and World Bank, the Informal National Platform for Roma Returnees in North Macedonia was launched within the framework of the Advisory meeting, to bring together key stakeholders on the topic of reintegration and migration of Roma returnees.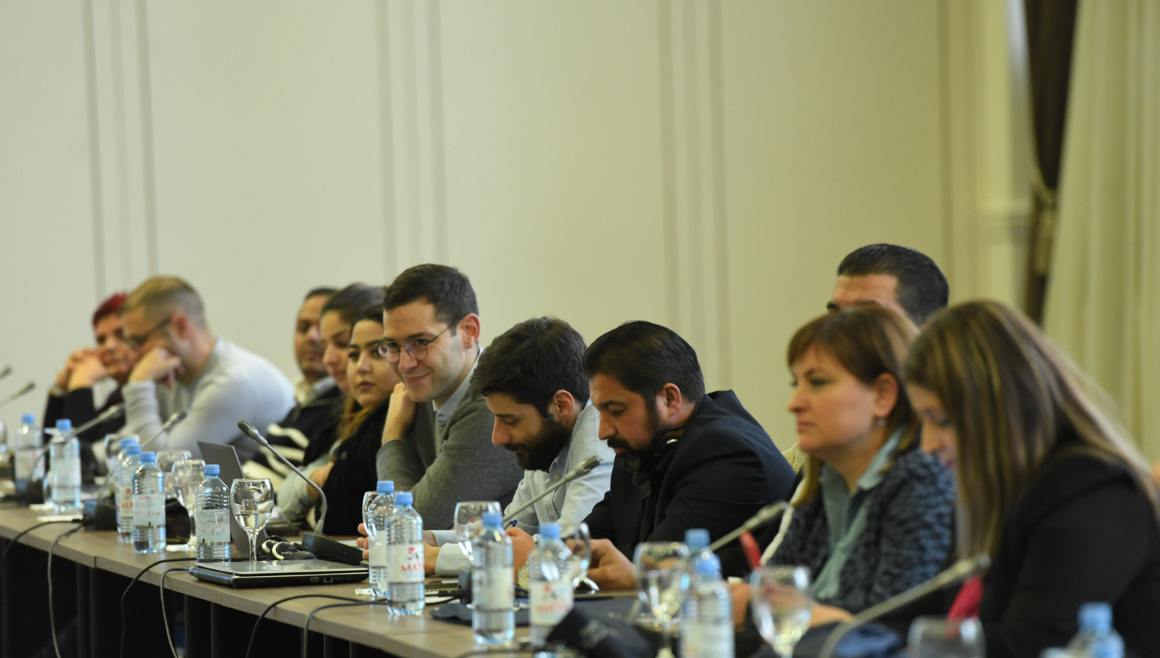 The Local Action Plans 2023-2026 and COVID 19 action plans 2023-2024 were developed in all 15 Municipalities in coordination and cooperation with USAID Roma inclusion project, already adopted in eight Municipalities. Support was provided to the Municipalities for the preparation of the small-scale projects to be implemented during 2023.
The Informal National Platform for Roma Returnees was jointly organised with the World Bank and UNDP to develop coordination and synergies for inclusion of Roma Returnees in the mainstream society. One of the important conclusions that was adopted was in line with providing a database of the implemented and important on-going project activities of the World Bank, UNDP, Council of Europe, and other international organisations for Roma returnees in North Macedonia, so to enable the access to useful data in the reintegration process of Roma returnees in the country.
The meeting was also used to promote the videos portraying ROMACTED partner Municipalities which joined the campaign against hate speech "Block the hatred. Share the Love" within the action "Promotion of Diversity and Equality in North Macedonia" of the Joint European Union and Council of Europe Programme "Horizontal Facility for the Western Balkans and Turkey 2019-2022".