On 7th April 2023, within the framework of Phase II of the Joint EU-CoE ROMACTED Programme, the Council of Europe Programme Office in Skopje and Romalitico, ROMACTEDII support organisation, organised a joint event with the Cabinet of the Prime Minister of the Republic of North Macedonia, the Roma Inclusion Advisor and the Ministry of Labor and Social Policy's Department for Implementation of the Roma Strategy, on the occasion of International Roma Day.
The discussions of the event focused on "EU perspectives and quality development of the Roma community in North Macedonia".
Dimitar Kovacevski, Prime Minister of the Republic of North Macedonia, highlighted the country's strong commitment to building an equal and cohesive society, based on the foundations of trust, mutual cooperation and Roma inclusion in multiple segments of society as one of the priorities. He noted that the adopted National Roma Strategy 2022-2030 is in line with the European strategic framework and that, "the Government will continue with positive practices in order to increase investment in education, employment, and housing. We will advocate for a quality process and development of the Roma community and society as a whole".
Jovanka Trenchevska, Minister for Labor and Social Policy, indicated the key areas in which the ministry is working intensively in line with the Roma inclusion process such as including 400 Roma children in preschool education every year with costs covered by the national budget. In addition, 1 075 Roma Youth (from 15-29 years of age) were included in the measures of the Youth Guarantee Plan 2020-2022. 245 Roma youth were employed from this programme, which will continue this year as well. The Minister also noted the challenges that the country faces regarding Roma people without ID, underlining that the Ministry is working on changing the legislation in order to find a solution to this long-standing problem.
The Deputy Prime Minister for European Affairs, Bojan Maricic, highlighted that "the socio-economic development of Roma is part of the EU integration process of the country". He noted that all programmes under IPA 3 target Roma issues.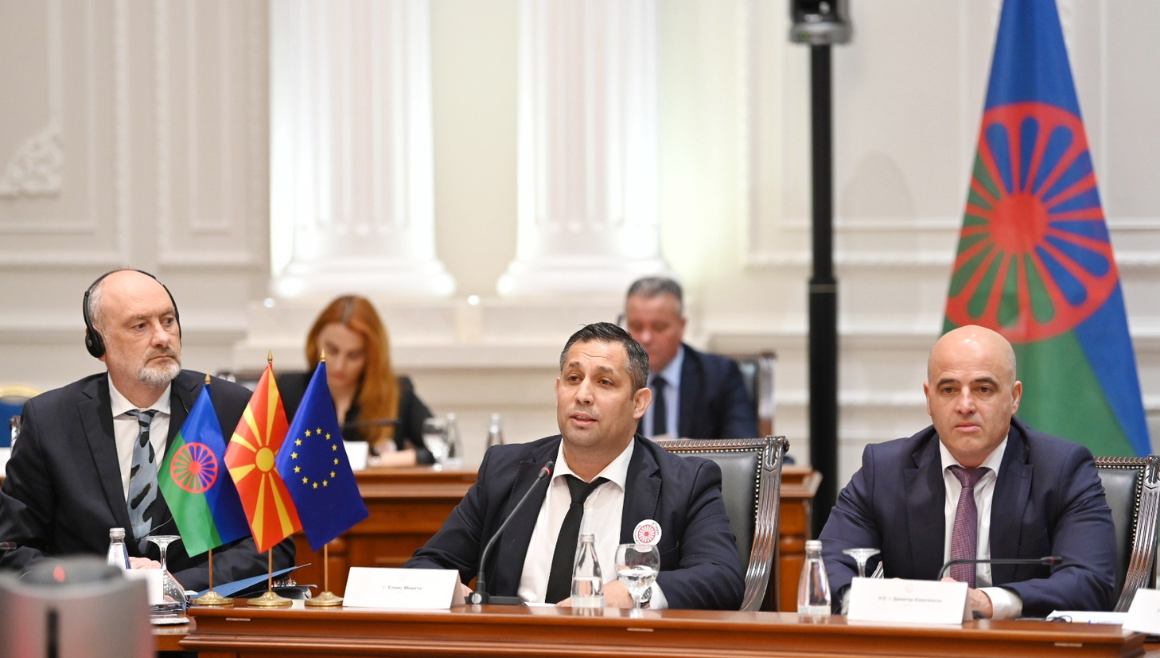 The EU Delegation Ambassador in Skopje, David Geer, pointed out that Roma equality and inclusion includes commitments in the field of education, employment and housing.
The ROMACTED national team drew the attention of the participants to the Council of Europe's standards for Roma inclusion as important tools that policies and other strategic documents need to be harmonized with. Furthermore, the importance of supporting the implementation of the national and local action plans for Roma was emphasized through the second part of the event focused on the "Possibilities for financial support to the implementation of local action plans for Roma".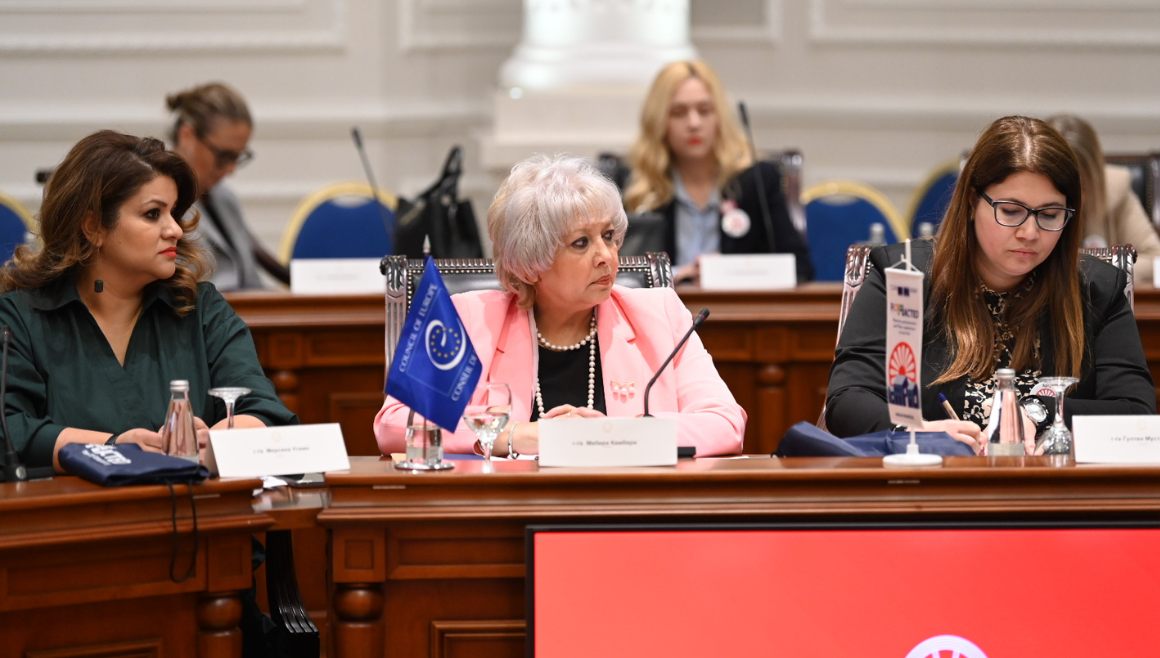 In cooperation with the European Roma Institute for Arts and Culture (ERIAC), a short film "Hurjasa" was also broadcast at the event which was live streamed on governmental social media and the national television channel's Roma programme "Bijandipe".