Best Practices Database

Back
Twinning Schools Italy – Malta, Heritage Pedagogy and Intercultural Dialogue on the Phoenicians' Route
Adriatic-Ionian Region ,
Phoenicians' Route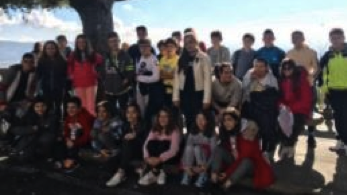 In the framework of the International Network of Mediterranean Schools (Edu.Net) of the Phoenicians' Route: "The Heritage Pedagogy on the Phoenicians' Route" ( link of the Education Service http://fenici.net/en/edu-net-2/education-service/) , a cultural twinning /exchange was organized in November 2018 between a Secondary School of Cortona (Italy) and the St. Albert the Great College, La Valletta (Malta). The Maltese students were welcomed by the Mayor of Cortona and had the opportunity to visit the MAEC Museum of the Etruscan Academy and the City of Cortona, guided by Dr Eleonora Sandrelli, Head of the International Network of Museums of the Phoenicians' Route.
The exchange allowed students to share common heritage and figures, discovering many links between their cities. Maltese students had also the opportunity to learn about the traditions and the gastronomy of the country, guided by their peers.
Twinning's educational activity aim to highlight the similarities and differences between the groups involved, so that the knowledge of common elements fosters the encounter and the sense of belonging to the same Mediterranean community, the awareness of diversity, not experienced as a source of misunderstanding and conflict, but as a resource to be enhanced, to give life to an intercultural reality.
Newsletter (pdf)Press article from the journal L'Estruria (pdf, in Italian)