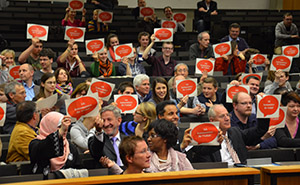 The city of Erlangen is part of a large metropolitan area –together with its neighbours Nu-remberg, Fürth and Schwabach – which over 1.2 million people call home. Erlangen itself has a population of more than 100,000, rendering it the "smallest major city" in Bavaria.
Erlangen is the second largest location of the Siemens AG worldwide, which locally em-ploys more than 20,000 workers, among them specialists of every nationality. The pres-ence of several other successful companies makes Erlangen one of the strongest com-mercial areas in Germany. The Friedrich-Alexander-University Erlangen-Nuremberg with more than 35,000 students and 12,000 employees is the second largest university in Ba-varia. The medical sector in Erlangen with its close ties to industrial research constitutes a prominent part of the city centre.
Both Siemens and the university made Erlangen a highly international and multicultural place. However, Erlangen has always been affected by various patterns of migration, which is part of the city`s identity. The city museum offers a unique tour through 25 000 years of immigration history. With respect to the 17th century, when over 1000 French Refugees – the Huguenots – where welcomed into the small town with a population of only 500 inhabitants the official city slogan is nowadays "Erlangen – traditionally open".
Today, almost one third of Erlangen's population has a migration history.15% of the in-habitants are foreigners, originating from over 140 different nations. On the intercultural city index of 2011, Erlangen is listed on position 24 of 40 with high scores in "commitment to policy goals", "civil life policy" and "neighbourhood policy".
During the first part of C4i, strong resentments against refugees where identified in Erlan-gen. In order to effectively impact the urban discourse on refugees, two key target groups where identified:
Influential elderly, as research on rumours shows that this group generally has the strongest impact on forming and distributing group directed rumours and influential elderly play a strong role in Erlangen public discourse.
Employees of the Siemens AG, as they represent a large part of the population and strongly impact Erlangen city life. By partly focusing on and collaborating with the global player Siemens, the project intends to set an important example for pri-vate-public cooperation for future campaigns.
Launch of the Comic-Exhibition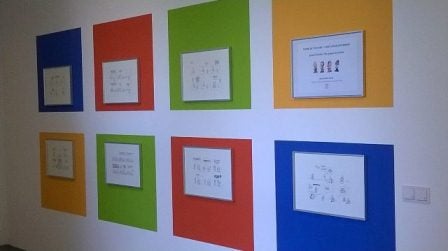 30.07.2015
Erlangen, Germany
30 July 2015 : Launch of the Comic-Exhibition "Come as you are and leave different" in the Erlangen Cityhall