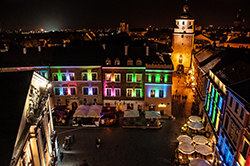 Lublin's 700-year-long history abounds in events that changed Poland and Europe. Its historical heritage, its Renaissance tradition and its mosaic of nations, cultures and religions before the II WW have all contributed to the unique atmosphere that continues to pervade the city. All of them have also provided inspiration for culture, science and arts.
When asked in Lublin "What do people know about your city?", people usually say: "Nothing! They think we are the city in the middle of nowhere"! But when you ask the same question to our Ukrainian neighbours, the answer is quite different. "Lublin is where the adventure begins", they say. Being the city of young and active, with its 80 000 - strong student community, including over 3000 foreign students and vibrant cultural and social life, Lublin has transformed into a city people choose to come to study and – in many cases – stay longer.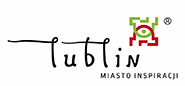 As the only Polish member of Council of Europe's Intercultural Cities Network, Lublin works very hard to build a complex and sustainable system of diversity management. Our efforts already have been recognized: in September 2014, The Municipality of Lublin was awarded with 4 "Open City" prizes for migrants integration initiatives. Being the city of inspiration, we also try to engage other Polish cities in intercultural adventure.
Lublin participation in the C4i in the Centrum Wielokulturowe w Warszawie (Warsaw's Multicultural Centre): newsletter 7 | newsletter 9
14 October 2014
Lublin, Poland
How to react to rumours and stereotypes about foreigners? How to share the knowledge with others and get them on board as antirumours agents? How to build a positive atmosphere for migrants in...