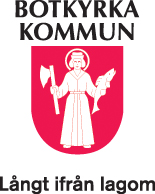 Botkyrka is one of Sweden's 290 municipalities, and is geographically located in the south-western part of Stockholm County (Stockholms län). Stockholm County covers the 26 municipalities that make up the capital region of Sweden known as Greater Stockholm (Storstockholm). Botkyrka municipality in Sweden covers 224 km2.
The Municipality of Botkyrka is the most ethnic and religious diverse municipality in Sweden. 160 nationalities out of 193 in the world are represented with over 100 languages. Most of those with a non-western-country migration background live in the northern part of the municipality, usually called Northern Botkyrka. This geographical region is both geographically and symbolically separated from the southern part of the municipality. Southern Botkyrka has a longer urban history, while the greater part of northern Botkyrka has developed more recently within the framework of the so-called million programme.
The segregation in Stockholm with a combination of poverty and visible diversity correlates and questions the Swedish self-image as anti-racist. Additionally, this is a situation inherited to the next generation. This context affects the intercultural interaction among certain groups in Botkyrka which can allow spreading of rumours and conflicts among the citizens.
The Municipal Committee gave the Municipal Head Office the mission to develop the Antirumours Campaign. The mission is operated by the Division for Democracy, Human Rights & Intercultural Development. Key persons and researchers emphasize the important work through the Antirumours campaign. The goal with the campaign is to identify indicators of social change, illuminate and counter rumors and prejudices that lead to social distance related to racism, discrimination and xenophobia in Botkyrka.
Here you could find the Botkyrka process in identifying rumours, as it could be useful in your detection process, and afterwards. Entitled "Rumours in Botkyrka – A study of common rumours which warm an Intercultural Botkyrka", the report is based on an Internet questionnaire on rumours in Botkyrka which was carried out within the Botkyrka municipal district in July and August 2013, and on an analysis of a number of relevant studies previously carried out by the Multicultural Centre with a focus on the situation in Botkyrka.
Identifying rumours process
25-26 September 2014
Botkyrka, Sweden
On 25 and 26 September 2014, future anti-rumor agents were trained in Botkyrka, the most ethnically diverse Swedish municipality with its 55 per cent of residents with a foreign background, against...