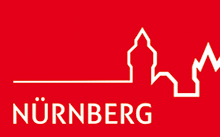 Nuremberg is located in the South-Western part of Germany. It is the second largest city of the German federal state of Bayern (Bavaria). The population as of December 2012, was 509.005, which makes it Germany's fourteenth largest city. The "European Metropolitan Area Nuremberg" has 3.5 million inhabitants.
Nuremberg is a high growth area for production-related services such as consultancy, planning, and market and consumer research. Nuremberg ´s industrial sector is concentrated in the areas of communications, transport technology, energy technology, measurement and control engineering, and foodstuffs. Important international fairs and exhibitions are also held in Nuremberg. It is the seat of the Bundesanstalt für Arbeit (Federal Employment Services) and the Bundesamt für Migration und Flüchtlinge (Federal Office for Migration and Refugees).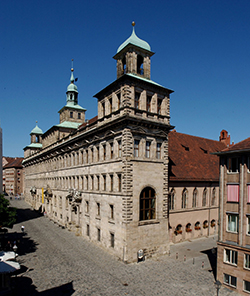 Together with its neighboring cities Erlangen, Fürth and Schwabach, Nuremberg constitutes a Larger Urban Zone (LUZ) of over 1.2 million inhabitants that covers an area of 2,934 km².
Photo: @ City of Nuremberg Christine_Dierenbach
The total population of Nuremberg has increased by about 25 per cent (100,000 people) within the last 55 years. At the same time, the proportion of the foreign population has risen largely. While foreigners constituted 2 per cent of the total population in 1956, their proportion in 2010 was 17 per cent. Over 40% per cent of the population has an ethnic background.