Symposium "The Current Crisis and Youth – Impact and Ways Forward"

Research
Research
Symposium 'The Current Crisis and youth - Impact and ways forward'
20-21 February, Strasbourg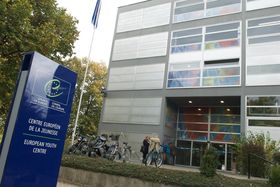 The European Commission and the Council of Europe joined forces in tackling the burning issue of youth and the current economic crisis. In their youth partnership symposium "The Current Crisis and Youth – Impact and Ways Forward" 60 decision-makers, researchers, youth workers, NGO representatives and young people discussed in Strasbourg ways out of a crisis, which hit young people hardest.
Rising youth unemployment, widening social exclusion and increased threat of populist and extremist politics are some consequences of the crisis. The symposium focused on the unique solutions that the youth sector offers, such as non-formal learning, youth work, and youth participation.
The symposium was opened by Mrs Luisella Pavan-Woolfe, European Union Ambassador to the Council of Europe, Mrs Ólöf Ólafsdóttir, Director of Democratic Citizenship and Participation at the Council of Europe, and Ms Elise Drouet, Board member of the European Youth Forum.
After a keynote input from the research perspective and expert panel discussions participants elaborated recommendations in workshops on three topics: social inclusion, education and citizenship. Participants looked at solutions from the perspectives of non-formal learning, youth work and youth participation. Recommendations range from issues such as business partnerships, community-based actions, policy monitoring and implementation including budget spending by young people, rapid response funding and specific support of the most vulnerable and tailor-made awareness-raising.