A workshop on "Preventing and Combating Human Trafficking for the Purpose of Labour Exploitation – the Role of Labour Inspectors and Market inspectors" took place on 16-17 October in Arandjelovac, Serbia. The workshop gathered 70 participants: labour inspectors (53), market inspectors (10), representatives of Centre for Human Trafficking Victims Protection.
In line with the Group of Experts on Action against Trafficking in Human Beings recommendations and "Report on trafficking for the purpose of labour exploitation in Serbia" published in May 2017 within the project, the aim of the workshop was to increase the knowledge of labour and market inspectors to prevent trafficking in human beings and identify victims of trafficking for the purpose of labour exploitation, as well as to provide a forum for exchanging experience and practices from different professional perspectives.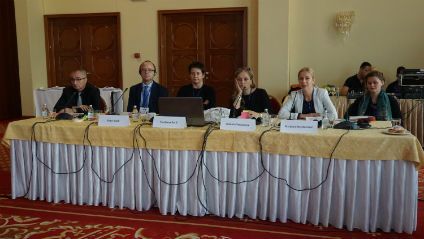 At the opening session, participants were welcomed by Mr Stevan Djurovic, Assistant Director of the Labour Inspectorate, Ms Aleksandra Ljubojevic, Director of the Centre for Human Trafficking Victims Protection, Mr Mitar Djuraskovic, National Anti-trafficking coordinator and Mirjana Majstorovic, Project Officer in the Council of Europe Office in Belgrade.
It was pointed out that the workshop presents pioneer work in this field since labour and market inspectors were not previously involved in preventing trafficking in human beings. Furthermore, it is a good starting point for implementation of the activities envisaged in the National Strategy to prevent and supress human trafficking, especially trafficking in women and children and to protect victims and strengthening multi-sectorial cooperation.
The workshop was facilitated by two local experts Ms Tamara Vukasovic and Ms Marijana Savic in participative and interactive manner. Mr Peter Vonk, Dutch Labour Inspector presented good practise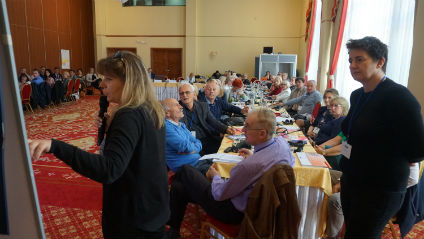 example in preventing and combating trafficking in human beings for the purpose of labour exploitation in Netherlands.
Participants evaluated the workshop as very informative and productive. Participant's feedbacks provided valuable input for upcoming activities – future workshops and development of Pocket guide for labour inspectors.
Workshop was organised under the Action "Preventing and Combating Trafficking in Human Beings in Serbia", which is part of the joint programme "Horizontal Facility for the Western Balkans and Turkey", co-funded by the European Union and the Council of Europe, and implemented by the Council of Europe.