Seminar of youth research, policy and practice : Young People and Social Change after the Fall of the Berlin Wall

Research
Research
Seminar : Young People and Social Change after the Fall of the Berlin Wall
Anniversary seminar of youth research, policy and practice
Budapest, Central European University (CEU) - November 20, 2009
The Research Committee 34, Sociology of Youth, International Sociological Association; in co-operation with The Directorate for Youth and Sport of the Council of Europe; the Partnership between the Council of Europe and the European Commission in the field of Youth ; the Italian Sociological Association; the Department of Sociology and Social Research of the University of Milan-Bicocca is organising a seminar of youth research, policy and practice entitled "Young People and Social Change after the Fall of the Berlin Wall" on the 20th November 2009 in Budapest.
After the breakdown of state socialism in Europe the societal role of youth changed dramatically from that of an ideological driving force of communism to that of an agent and carrier of democratisation and marketisation.
On the occasion of the 20th anniversary of the fall of the Berlin wall in November 1989, a symbol of both the raising of the Iron Curtain and the end of the Cold War, this seminar takes a look at how the opening up of these societies to Europe and the world changed the conditions and experiences of growing up in the area. It will examine the status of young people in these societies before and after 1989, their living conditions, issues of social participation, the way in which they construct their identity and constitute and represent current social realities, their cultures and gender constructions as well as the interplay of continuities and discontinuities beyond this historical separator. The seminar focuses on four main topical fields: youth transitions and their national contexts, youth in the post-communist landscapes of inequality and uncertainty, and the consequences of social change for the possible convergence of youth across the former dividing line of the Iron Curtain. A fourth stream addresses the history and activities of cooperation between youth experts from the East and the West regarding research, policy and practice.
Morning Plenary
Chair: Carmen Leccardi, University of Milan-Bicocca, Italy
Institutional Greetings:
10:00 – 12:45: Presentations
Afternoon working groups
I) Youth transitions in post-communism
Chair: Siyka Kovacheva, University of Plovdiv, Bulgaria
II) Inequality and uncertainty
Chair: Carles Feixa, University of Lleida, Spain
III) Western and eastern, or modern youth?
Chair: Herwig Reiter, University of Bremen, Germany
IV) Cross-border cooperation in research, policy, and practice
Chair: Lyudmila Nurse, Oxford XXI, UK

Related publication
Related publication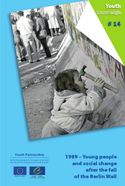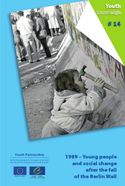 This collection of essays, based on the outcomes of this seminar, examines the circumstances of young people in Eastern Europe before and after 1989 from a variety of angles: their transition to adulthood; their living conditions; the scope they have for social participation; the way in which...