Reflection Group on youth participation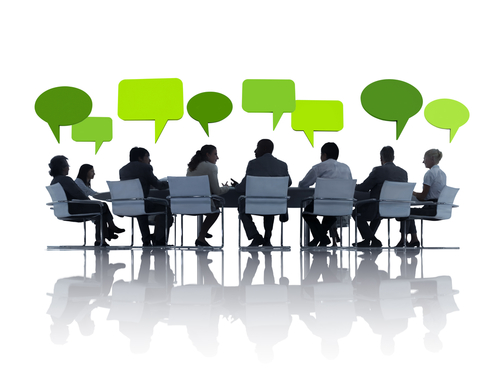 Despite the fact that numerous political and research documents on all forms of youth participation exist, including examples of good practices, it is relatively difficult to keep track of the state of affairs with regard to reflections and discussions on the subject. That's why the topic of youth participation is one of the key priorities for 2014-2016 of the EU-CoE youth partnership. In 2014 a group of experts from diverse backgrounds was invited to pursue the reflection on youth participation. The work of this reflection group on youth participation was based on the results of a preparatory expert group meeting that took place in April 2014 in Brussels. The notes of this meeting can found here.
Based on the discussions during in this preparatory meeting, for the reflection group the EU-CoE youth partnership contracted a number of experts to draft analytical papers on the subjects: "Why youth participation?", "What is youth participation?" and "How is participation learned?". The call for these analytical papers can be found here.
The draft analytical papers were discussed in the meeting of the reflection group on 30 June – to 2 July.
The agenda and list of participants of the reflection group can found here:
Following the discussions during the reflection group the analytical papers have been revised, they can be found here:
The discussions of the expert group were documented in an executive summary and in a full report.
The discussions were also taken as a basis for a paper on youth participation which proposes a number of conclusions and recommendations to policy and practice 'Revisiting youth participation to meet current challenges' (see list below).
List of material and documents for the discussions in the reflection group:
Youth Participation in Democratic Life, Final Report of February 2013 by London School of Economics
German- Finnish status analysis on Youth participation (particularly pages 14-21) by Eva Feldmann-Wojtachnia et alii
Alter-Europe: Progressive activists and Europe in the aftermath in the time of crisis by Geoffrey Pleyers
Youth and social movements by Cristina Flesher Fominaya
Youth Participation, globalisation and democracy by Marie Schneider and Helmut Willems
Youth Participation Good Practices in Different Forms of Regional and Local Democracy, by Finnish Youth Research Network 2014
Network: youth and participation project, participation of young citizens in new ages – Bilgi University Istanbul
Enhancing Youth Political Participation throughout the Electoral Cycle - A Good Practice Guide by UNDP
New ways of youth participation based on Information and Communication technologies by Council of Europe, 2009
Workshop on youth participation and social media, Hammamet (Tunisia), 2-4 July 2013
Multilateral cooperation project "youthpart" - IJAB Germany
Perspectives on Youth Volume 1:
Revisiting youth political participation by Jörg Forbrig J. (ed.), 2005
In the process of construction : challenges for citizenship, citizenship education and democratic practice in Europe by Ditta Dolejšiová and Miguel Ángel García López (eds), 2009
documents relevant for the seminar
In summer 2014, at the same time when the EU-CoE youth partnership reflection group met, the Multilateral Cooperation Project (MCP) "Participation of young people in the democratic Europe" presented its results of the 18 months peer learning process of five countries (Germany, Israel, Lithuania, Poland, United Kingdom). The results of both initiatives, MCP and reflection group were quite similar, why both projects worked on joint recommendations which were further discussed and qualified during the "Hear my voice!" conference in Brussels, October 2014. These recommendations were published in the brochure.


You might also be interested in a short film that had been produced by Jugend für Europa, based on the results of the joint recommendations.