Bios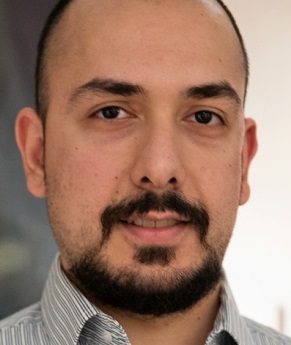 Mohammed ALSAUD
The Young Republic
Mohammed Alsaud is a Syrian campaigner, film maker and democracy activist. He studied management, sociology and global politics. Mohammed has been working for the last 8 years for freedom, democracy and human rights through launching grassroots youth initiatives, training nonviolent activists and working in strategic planning for citizen media and civil society in Syria, Jordan, Tunisia, Turkey and Sweden. He is a co-founder and the chairman of The Young Republic which is a Syrian Diaspora youth organization that aims to empower young Syrians to foster their participation in the democratic structures and processes of their host communities and prepare them to build a new democratic republic in post-war Syria.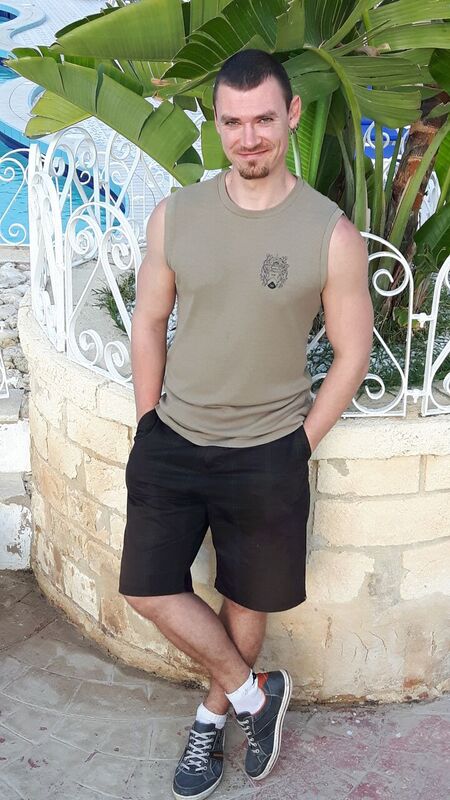 Ondrej BARTA
General rapporteur
Ondrej Barta is a freelance youth researcher whose assignments on both national and international level span from volunteering, through youth projects within the EU programmes, to youth participation. He also conducts evaluation on both national and international levels, focusing mostly on the macro level (youth policy), and on the micro level (single project evaluation). He has been long and actively engaged within the RAY Research Network, and appears regularly on various research conferences where he tackles youth-related research findings.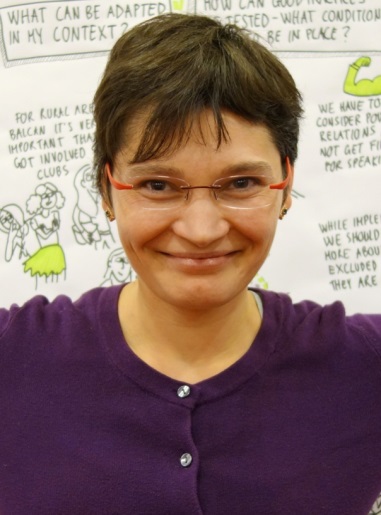 Tanya BASARAB
Research and Youth Policy Officer in the EU-CoE youth partnership
Tanya Basarab is Research and Youth Policy Officer in the EU-CoE youth partnership. Tanya has been active in several fields from community development, social inclusion and anti-poverty policy to youth policy and youth work at various levels. She began as a youth volunteer during her studies in Moldova and has since focused on strengthening governance, democracy and active citizen participation in shaping Europe. Tanya studied international relations with focus on development and post-conflict reconstruction.

Daniel BRIGGS
Professor of Criminology, Universidad Europea
Daniel is Professor of Criminology at the Universidad Europea in Madrid, Spain. He is a researcher, writer and inter-disciplinary academic who studies various different social problems. Daniel is the author of Deviance and Risk on holiday: An ethnography of British tourists in Ibiza (2013, Palgrave MacMillan) and Crack Cocaine Users: High Society and Low Life in South London (2012, Routledge). He also edited The English Riots of 2011: A Summer of Discontent (2012, Waterside Press) and co-authored Riots and Political Protest (2015, Palgrave MacMillan), Culture and Immigration in Context: An ethnography of Romanian migrant workers in London (2014, Palgrave MacMillan) and Assessing the Use and Impact of Anti-Social Behaviour Orders (2007, Policy Press).
Daniel is currently concluding two books based on ethnographic research; one on social mobility in Europe (Forthcoming 2016 Palgrave with D. Cairns, V. Cuzzocrea and L. Veloso) and the other related to the nature of drug use and distribution in La Cañada Real Galiana, a site run by gypsy mafia clans in the outskirts of Madrid (Forthcoming 2017 Palgrave MacMillan with R. Monge). He is also currently conducting two research projects; one examining the refugee crisis and the other examining delinquency in the corporate work environment. He lives and works in Madrid, Spain.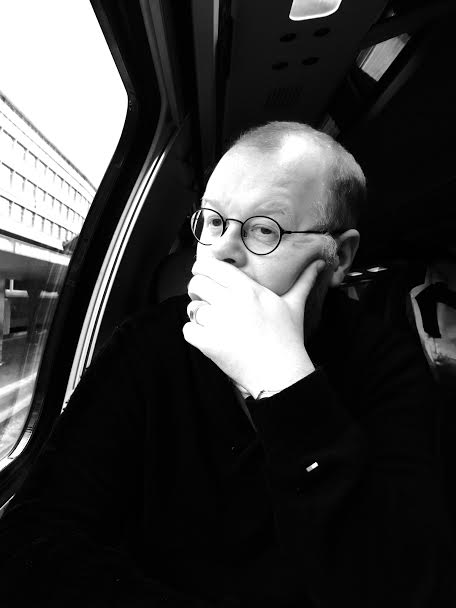 James-Stuart DUFFIN
CEO of WOMEN FOR WOMEN
James-Stuart is currently CEO of WOMEN FOR WOMEN (
women-for-women.cz
). His interests and activities focus on policy leadership effectiveness in complex environments; leveraging knowledge for organisational effectiveness; and developing critical thinking organisations. James-Stuart works in policy and programmes development (from welfare to work, family well-being, one parent families, digital engagement, learning and development and professional services in the More-than-Profit sectors). James-Stuart holds a number of lecturing roles in 3rd level institutions. He acts as executive advisor for a number of organisations and agencies (Aontas, One Parent Family Scotland, Llamau) as well as Government (national and international). Practice to policy is James-Stuart's focus within public policy and the political economy spheres.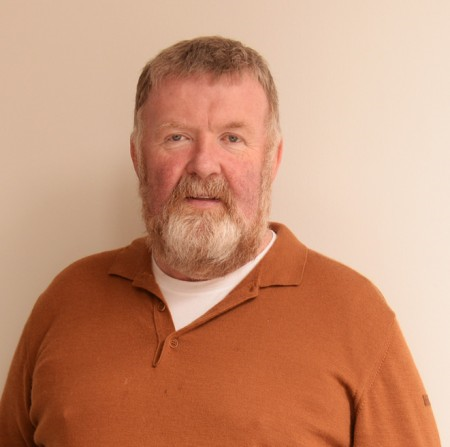 Fintan FARRELL
European Anti-Poverty Network (EAPN)
Fintan Farrell has been involved in EAPN since its inception in 1990. He is currently Acting Director and was previously Director from June 2002 to August 2013. He was President of the organisation from 1996 to 2000.
Fintan has been President of the Platform of European Social NGOs (Social Platform). From 1995 to end 2001, he was the Director of the Irish Traveller Movement, an organisation defending the human rights of Irish Travellers. During this period Fintan was part of the team that represented the Irish Community Voluntary Sector in the National Social Partnership arrangements. Fintan is a great believer in participation and has contributed to the development of this practice, which seeks to empower people experiencing poverty and social exclusion.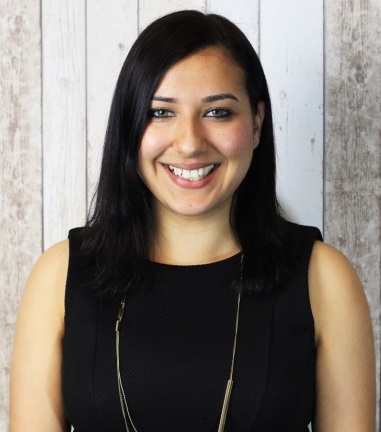 Anisa HAGHDADI
Founder and CEO of Beatfreeks
Anisa Haghdadi is the Founder and CEO of Beatfreeks, a creative youth engagement agency based in the heart of Birmingham. At the age of 23, Anisa was awarded the British Empire Medal for services to education and young people, and has recently received a Sky Academy Arts Scholarship to develop Doink; a do and think tank which collects and communicates data creatively to help people make better decisions. Living by the mantra passion, purpose, people, Anisa is committed to redefining the culture of enterprise so that business and social are seen as inextricable.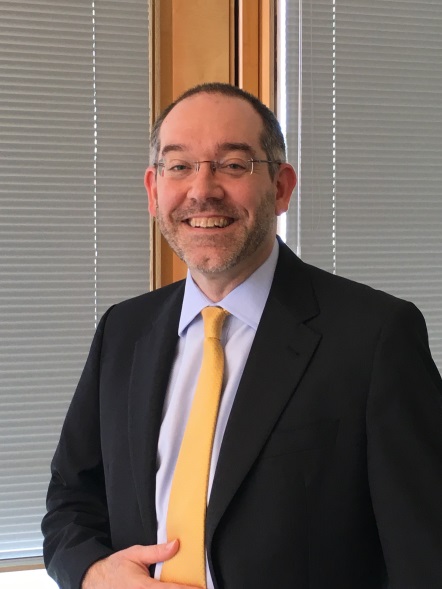 Matthew JOHNSON
Director of Democratic Citizenship and Participation, Council of Europe
Matthew Johnson has been the Director of Democratic Citizenship and Participation at the Council of Europe since February 2016. The Directorate is active in three broad fields – developing policy for implementation by member States, developing and implementing capacity-building programmes to assist member States meet existing or new commitments, and providing unique vehicles for member States and specialist representative bodies, notably in the Youth field, to jointly discuss and determine policies and practices. Prior to joining the Council of Europe Matthew worked for the UK Government, predominantly in foreign policy. He served the UK in South Africa, Japan, the UK Mission to the UN in New York, Ghana and the UK Permanent Representation to the Council of Europe in Strasbourg. While working in London at the Foreign and Commonwealth Office, Matthew covered foreign policy issues relating to Russia, Afghanistan, generic conflict issues, cultural diplomacy and arms sales. Matthew's work has covered the breadth of bilateral and multilateral diplomacy, including internal and external political relations, political-military analysis, organised crime, migration, trade and investment, consular services including crisis leadership, human rights and social policy, and high-level visits and Summits. In addition, Matthew worked on secondment to No 10 Downing Street, as part of the No 10 Policy Unit, addressing a range of domestic and economic issues, including social policy and participation. Matthew's work has been recognised by HM The Queen and UK Government Ministers. He has been nominated to the UK's Civil Service Diversity and Equality Awards by colleagues. Matthew has written on fields as diverse as conflict prevention and personal development, the latter covering a range of issues including leadership, mentoring and risk management.

Ewa KRZAKLEWSKA
Sociologist and researcher, Sociology Institute at Jagiellonian University in Krakow, Poland
Ewa Krzaklewska is a sociologist and a researcher. She is affiliated to the Sociology Institute at Jagiellonian University in Krakow, Poland, where she teaches courses concerning methodology of the social research and data analysis. Her doctoral thesis focuses on the topic of entrance to adulthood in Poland. She has many academic publications, on topics such as entrance to adulthood, international mobility, youth issues and migration. Ewa took part in several research projects, mostly concerning educational and youth issues (such as ESNSurvey). Other studies she participated in concerned e.g. Bologna Process, social economy, or reconciliation of work and family life, 'Gender and Economic Choice' (for the World Bank). In 2008 she was a member of the High Level Expert Forum on Mobility for the European Commission.
Karin LOPATTA-LOIBL
Directorate General for Education and Culture, Youth Policy Unit, European Commission
Karin Lopatta-Loibl has been working in the European Commission for 20 years. She is policy officer in the Youth Policy Unit of the Directorate-General for Education in Culture. Her current responsibilities cover cooperation with international organisations and youth volunteering. In the Commission Karin worked in the Jean-Monnet Programme and in the Directorate-General for the Environment before joining the Directorate-General for Education and Culture. Before she worked in the Austrian Prime-Minister's Office, in the EU Coordination Unit. She participated in the accession negotiations of her country with the European Union. She holds a PhD in law and concluded a post-graduate in international law at the University in Vienna. In 1989 she was a visiting scholar at the Law faculty of UCLA in the US.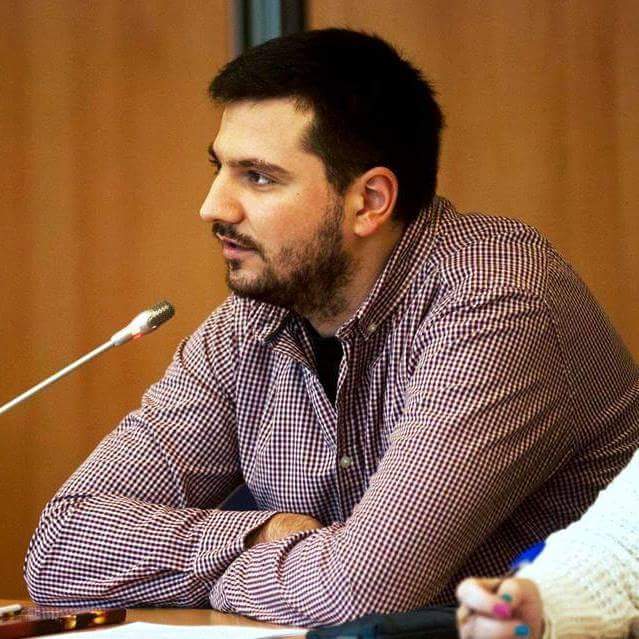 Matej Manevski
Advisory Council on Youth of the Council of Europe
Youth worker and trainer, currently vice-president of Youth for Exchange and Understanding (YEU), and member of the Advisory Council on Youth of the Council of Europe. Have been involved in many local, national and international processes and initiatives for youth rights and equality. Mostly working on promoting youth participation, education, intercultural dialogue and human rights. Passionate for music, dance, activism and non-formal education.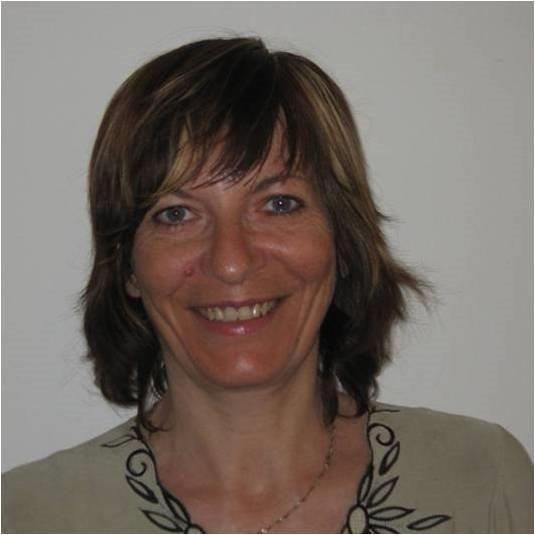 Zdenka MASKOVA
Ministry of Education, Youth and Sports of the Czech Republic
Zdenka Maskova is the head of Youth Policy Unit of Youth Department, Ministry of Education, Youth and Sports of the Czech Republic. In her academic career she moved from secondary education to in-service teacher training education and to youth work, while the focus of her interest remains youth policy. She participated in writing of several youth policy papers in the Czech Republic, is a co-author of the National Youth Policy for the period 2007 – 2013 and the main author of the National Youth Policy for the period 2014 – 2020. Her main youth policy development areas are: non-formal education, social inclusion, participation and learning mobility. She has an extensive experience in cross-sectorial youth policy development. She took part in a couple of European peer-learning activities on youth policy and was member of numerous expert groups of European Commission as well as advisory groups of the Council of Europe.
Dario MILOS
Ministry of Labour and Pension System, Croatia
Dario Miloš (27), expert associate at the Ministry of Labour and Pension System, employed at Directorate for labour market and employment. Part of my work activities is related to active labour market policies (ALMP) in order to encourage youth employment, which is carried out by means of Youth Guarantee implemented by Croatia since mid 2013. That active labour market policies aims to involve young people into the labour market in order to avoid their inactivity, social exclusion and NEET (Not in Education, Employment or Training) status. Second part of my working activities is related to analysis of the labor market, especially in the part related to the mismatch of education and labour market.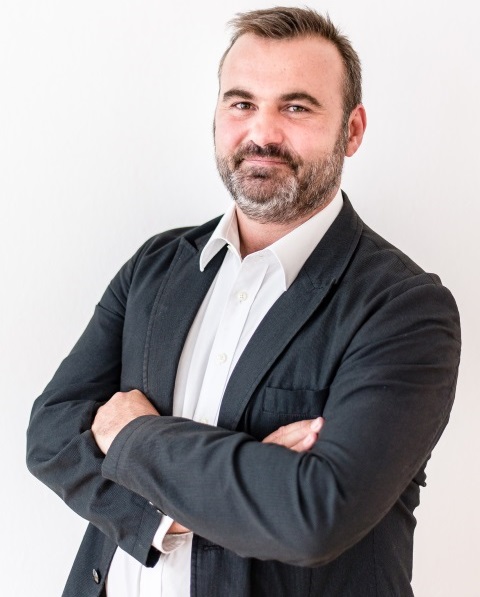 Gerhard MOßHAMMER
Interkulturelles Zentrum; Austrian National Agency ERASMUS+: Youth in Action
Gerhard Moßhammer has been working since 2001 for the Austrian NGO "Interkulturelles Zentrum" (IZ). He started as a project manager for European youth projects in South East and Eastern Europe. Since 2008 Moßhammer is general manager of IZ and director of Austrian National Agency for the ERASMUS+: Youth in Action Program. He works in the field of European Youth policy development and the recognition of non-formal education. A special focus in his work is on Capacity building of NGOs in East and South East Europe. Moßhammer studied Political Sciences and Slavic languages at the university of Vienna.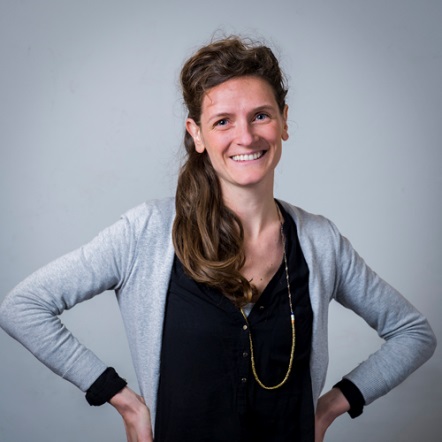 Clementine MOYART
Policy Officer, European Youth Forum
Clementine Moyart is Policy Officer at the European Youth Forum, the representative body for youth organisations in Europe. She studied European Studies at the Insitute of Political Sciences in Lille and the College of Europe in Natolin, Warsaw. After working 3 years at the European Parliament on issues related to the employment and social affairs committee, she joined the Youth Forum's team and has been responsible for the Youth Forum's work on employment and social affairs over the past two years. She is co-author of several publications related to young peoples' employment and social inclusion– on quality jobs, the Youth Guarantee and the impact of the crisis on young people.

Magda NICO
Pool of European Youth Researchers (PEYR) and CIES-Libon University Institute
Magda Nico has a PhD in Sociology (University Institute of Lisbon), with a thesis entitled "Transitions to Adulthood in Portugal and Europe in the Life Course Perspective". She is currently a postdoctoral researcher at CIES (ISCTE-IUL) with the project "Family Portraits of Contemporary Portugal: generations, life courses and social mobility", a researcher in the Measuring Youth Wellbeing project (European Union's Seventh Framework Programme) and a member of the Pool of European Youth Researchers (EU-CoE Youth Partnership). Her main interests include Transitions to Adulthood in Europe, Youth, Residential Autonomy, De-Standardization of the Life Course, Life Course Perspective and Methods. She is the author of the chapter "Beyond 'Biographical' and 'Cultural Illusions' in European Youth Studies: Temporality and Critical Youth Studies" (Brill, 2014); "Variability in the transitions to adulthood in Europe: a critical approach to destandardisation of the life course" (Journal of Youth Studies, 2013), among others.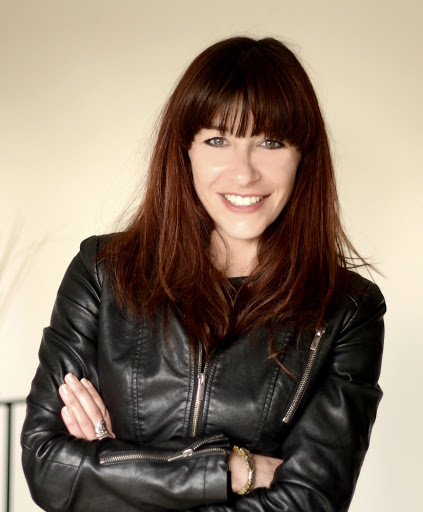 Maria PISANI
Department of Youth and Community Studies, University of Malta
Maria Pisani PhD is a Maltese academic and activist. She is the co-founder and director of Integra Foundation, a lecturer with the department of Youth and Community Studies, University of Malta, and also coordinates the Centre for Critical Migration Studies with The Critical Institute. Maria has published in international journals and contributed to edited texts. Her research interests include forced migration with a special focus on youth, intersectionalities, 'race' and colonialism, national identity and citizenship. She combines this work with her interest in critical pedagogy and engaging praxis as a project of social transformation towards social justice.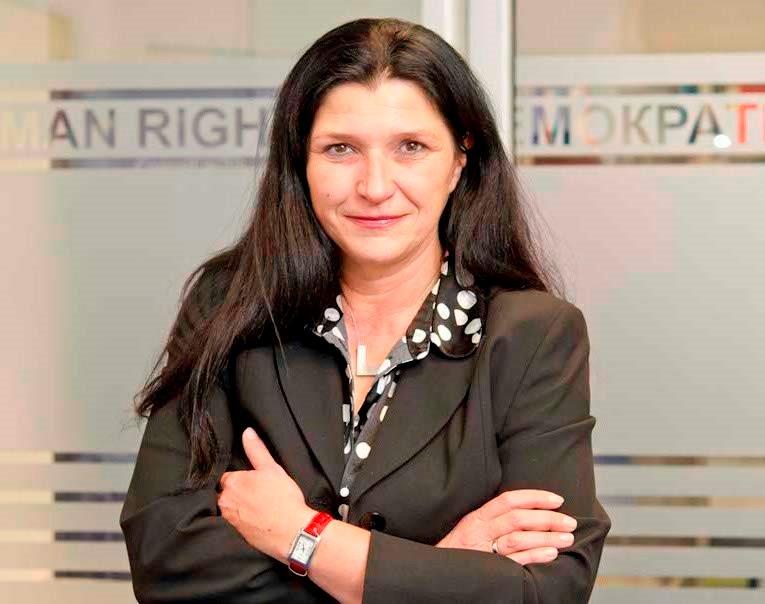 Antje ROTHEMUND
Head of Youth Department, Council of Europe
Antje Rothemund, joined the Council of Europe in 1991. Since October 2014, she is the Head of the Youth Department in the Directorate General of Democracy. From 2011 to 2014, she was the Head of the Council of Europe Office in Belgrade. Antje is an educationalist specialised in adult education and has been from 1999 – 2011 the Executive Director of the European Youth Centre of the Council of Europe in Budapest, Hungary. In the framework of the pan European training programmes for youth work and the intergovernmental co-operation with the 50 signatory parties to the European Cultural Convention, she has worked on the development and delivery of educational concepts, training modules and methodologies in non-formal educational settings and on the quality development of youth work and youth policies in Europe. Before joining the Council of Europe, Antje worked as Programme Executive for the European Region of the World Association of Girl Guides and Girl Scouts in London, after having been an active volunteer on local, national and European level for many years. Her professional career started in the early 80s as youth worker at the municipal youth centres of the City of Munich, Germany.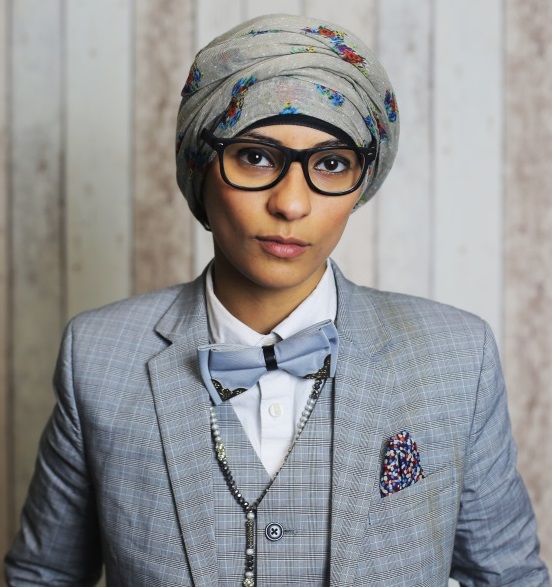 Amerah SALEH
Head of Campaigns and Experiences at Beatfreeks
Amerah Saleh is a spoken word artist, workshop facilitator, host and project coordinator. Amerah is Head of Campaigns and Experiences at Beatfreeks where she creates events and content with young people and organisations. She won the Art Award at Youth 4 Excellence and become the Overall Youth 4 Excellence Award Winner in 2015. Amerah is currently resident artist at Birmingham REP Theatre.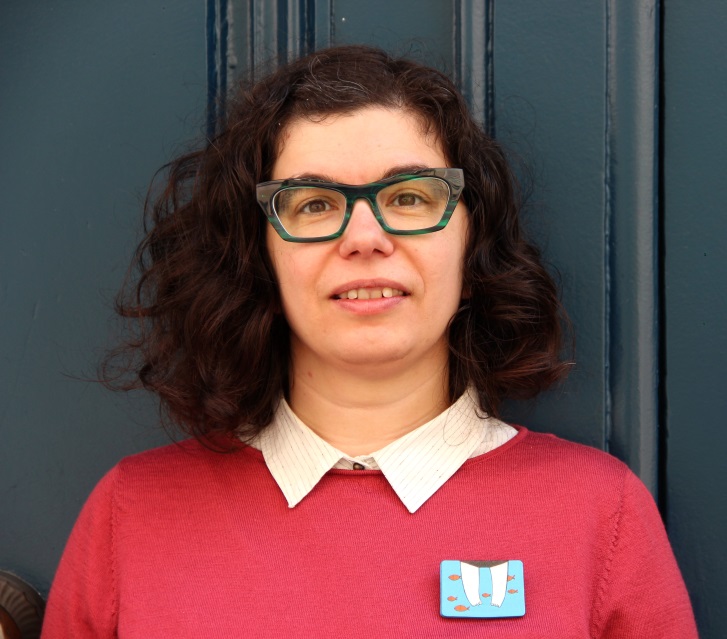 Anca SANDESCU
Facilitator
Anca Sandescu holds an LLM in International and European Law from the University of Amsterdam and an MA in Human Rights from Central European University, Budapest. She previously worked with European Roma Rights Centre, PATRIR- the Romanian Peace Institute, the Ethnocultural Diversity Resource Center, UNOY Peacemakers and the Human Rights Students Initiative on issues covering human rights education and advocacy, antidiscrimination, Roma rights, gender issues, intercultural learning and youth participation. She is a member of the Pool of trainers of the Council of Europe, where she develops activities & approaches related to the youth rights in the context of non-formal education.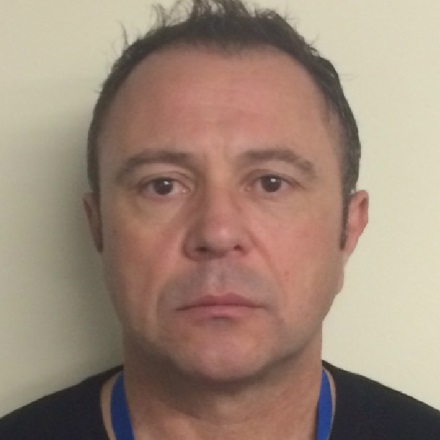 Mark SCOULAR
National Counter Terrorism Policing Headquarters
A former Royal Marine (83-91), Mark serves as a Chief Inspector within the Metropolitan Police Service. He is currently seconded to work for the National Coordinator for Protect & Prepare within the National CT Policing HQ and his role involves working across Government departments. Mark has held a variety or Operational roles during his 23 years within the Police Service. He is a CBRN Gold Commander, Public Order and Firearms Incident Commander, Multi-Agency Gold Incident Commander and brings to his current role significant generic policing expertise. The little time outside his day job is taken up with being the Founder of Commando 999 (a charity set up to support young war-wounded Royal Marines and their families). He was until recently also Chair of the Board of Trustees for the National Youth Agency Academy Trust and a very keen rugby coach at Farnham RFC.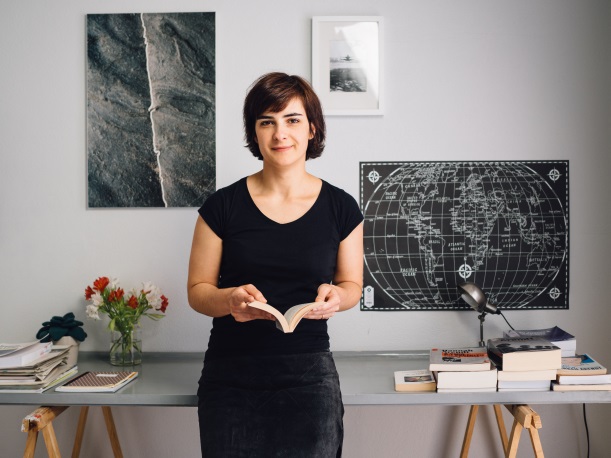 Alexandra SEVERINO
Conceitos do Mundo
Alexandra Severino has a degree in Law, a Master Degree in International Humanitarian Law and Human Rights and is currently working on her Master thesis in EU Law (for her second Master degree). She combines her work as freelance consultant and legal translator (private sector and NGOs) with the academic sphere, as researcher and editorial consultant in the Centre of Studies in European Union Law of University of Minho, Portugal.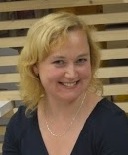 Kateryna SHALAYEVA
Erasmus Mundus Students and Alumni Association, Ouagalab
Dr. Kateryna Shalayeva (Ukraine/France) is a development strategist and a change manager, an educational practitioner and a feminist scholar. She holds PhD in Sociology, LLM in international law and MA in the EU international relations and diplomacy. Dr. Shalayeva has consulted a number of national governments and international organisations in matters related to mainstreaming gender and empowering girls and women. Namely, she worked with the Council of Europe, OSCE, UNESCO, UNICEF, UN Women, UNDP, International Organisation of the Francophonie, as well as with the European Commission and the European External Action Service.
António SILVA MENDES
Director for Youth and Sport, European Commission
António Silva Mendes is Director for Youth and Sport at the Directorate-General Education and Culture in the European Commission. He is responsible for maximizing the potential and well-being of young people and to develop the European dimension in sport. Of Portuguese nationality, he studied mechanical engineering at the University of Lisbon and was professor at the same University for 10 years. Then he became director at the Ministry of Industry in Lisbon. He began his career at the European Commission in 1990 at the Directorate-General Enterprise, where he took part in international negotiations.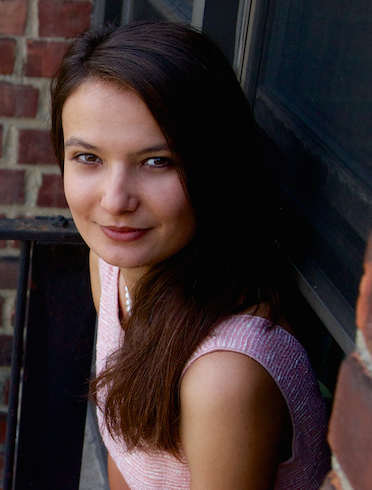 Veronica ȘTEFAN
Social Doers
Veronica is an enthusiast social changer, passionate about innovation, education and community development, in both local and international contexts. She has been working with nonprofits at national and European level since 2005 and has an extensive experience both in working directly with young people as well as in developing legislation and public policies with impact on young people's lives. In 2012 she co-founded Social DOers – Think Tank & Resource Center, while currently she is coordinating the Romanian NGO Coalition for the Rights of Young NEETs and is developing the Romanian Digital Citizens Community - a community bringing together Civic and Technology passionates.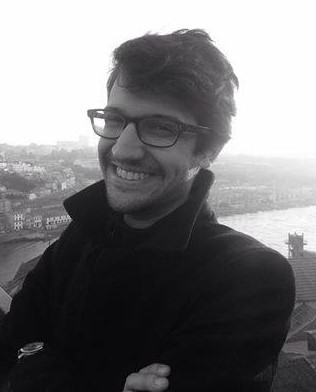 Sergio Maia TAVARES MARQUES
Conceitos do Mundo
Sergio Maia Tavares Marques has a degree in Law and is currently working on his Master thesis in EU Law at University of Minho, Portugal. His published works are dedicated to the EU Law, MERCOSUL Law, Regional Integration Law and Citizenship in Latin-America. He is a lawyer who combines his work of international legal consultancy and translation with the Academia as a member of the Centre of Studies in European Union Law (CEDU) of University of Minho, where he is a researcher and Managing Editor (UNIO - EU Law Journal and The Official Blog of UNIO). In the past, he held assistant teaching and researching positions in Brazil.
Ramon TENA PERA
Facilitator
Ramon is a mediator and a trainer in positive conflict management. He is the director of the postgraduate course in mediation at the Andorran university and trains at institutions like the Andorran Chamber of Commerce, universities, schools and national and international companies. Ramon is part of the Pool of Trainers of the Council of Europe Youth Deparment and works with different groups of young people, mainly in issues related to youth access to social rights and the No Hate Speech Campaign. Ramon is developing the social entrepreneurship project Dialoga.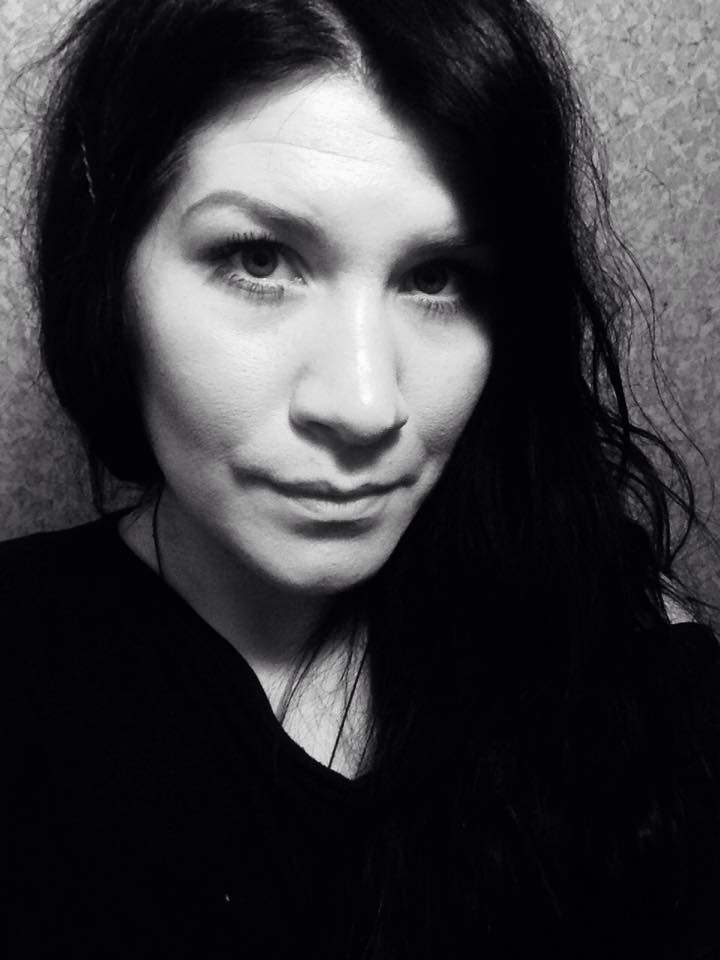 Biljana VASILEVSKA TRAJKOSKA
Youth Social Rights Network
Biljana Vasilevska Trajkoska, born in Bitola. February 1982, Republic of Macedonia. I am a social worker currently finishing master studies in social work at the University Ss. Cyril and Methodius, Faculty of Philosophy, Institute of Social Work and Social Policy, Skopje, Republic of Macedonia. I am specialized in improvement of access to social rights of young people and have more than 10 years of experience in outreach social and youth work, programme management, organizing and conducting non-formal educational activities in the field of youth and social rights issues, and advising organisations in organizing and conducting non-formal educational activities. I am one of the founders and President of the Youth Social Rights Network – an open informal network of individuals, public and private entities interested in or working on improvement of access to social rights of young people and a member of the Pool of trainers of Council of Europe, the Youth Department.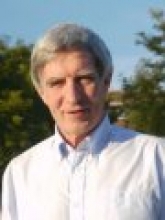 Richard WILKINSON
Co-founder of the Equality Trust, Author, Social epidemiologist
Richard has played a formative role in international research on the social determinants of health and on the societal effects of income inequality. He studied economic history at LSE before training in epidemiology. He is Professor Emeritus of Social Epidemiology at the University of Nottingham Medical School, Honorary Professor at UCL and a Visiting Professor at the University of York. Richard co-wrote The Spirit Level with Kate Pickett which won the 2011 Political Studies Association Publication of the Year Award and the 2010 Bristol Festival of Ideas Prize. Richard is also a co-founder of The Equality Trust.
Howard WILLIAMSON
Professor, youth policy expert
Dr Howard Williamson is Professor of European Youth Policy at the University of South Wales in the United Kingdom. Previously he worked at the Universities of Oxford, Cardiff and Copenhagen and has held visiting positions in Hong Kong, Malta, Zagreb, Beijing, Rennes and Tehran. He is a qualified youth worker and ran a youth centre for 25 years in parallel with his academic research that spanned issues such as youth crime, youth unemployment, vocational training, enterprise and entrepreneurship, substance misuse, homelessness, school curricula and youth work. He conducted the original 'status zer0' research that produced political attention to young people not in education, employment or training ('NEET') and has followed the lives of a group of men, now in their mid-50s, whom he first encountered when they were young offenders in the 1970s. He has advised many levels of governance on youth policy issues, from the Welsh and UK governments, the European Commission, the Council of Europe and the United Nations. Currently, he co-ordinates the Council of Europe international reviews of national youth policies. He is a Trustee of the Duke of Edinburgh's International Award for Young People. Howard Williamson writes prolifically, publishing not only academic books and journal articles but also columns for magazines and newspapers. In his spare time he rides horses, plays the guitar and is a football coach. He was appointed Commander of the Order of British Empire (CBE) in 2002 for services to young people. In 2016, he was appointed Commander of the Royal Victorian Order (CVO).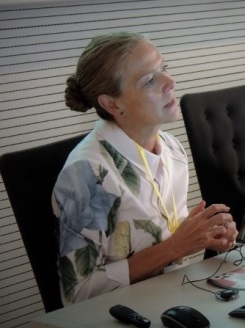 Nicola WILSON
Director, Northern Health Matters Ltd
With a professional background in mental health, Nicola is the founder and Director of Northern Health Matters Ltd, a health and wellbeing management consultancy based in the North of England, with the objective of improving health and wellbeing and tackling the inequalities of healthcare provision for the population of the North of England. Nicola is a qualified CBT practitioner and holds post-graduate qualifications in advanced and widened applications of CBT and Education. Previous roles have included Nicola working mainly within demanding clinical roles in University settings, providing clinical leadership of counselling and wellbeing services over a number of years, until more recently applying her knowledge and expertise at European level working for three years as Senior European Health Specialist for the North of England EU Health Partnership (2012-2015). Alongside her clinical leadership skills, Nicola's skills, knowledge and experience pool includes: mental health risk assessment and management; medications commonly prescribed for mental health conditions; delivering tailored therapeutic and psychosocial interventions; training of health professionals; service design and building teams. Nicola resides with her family on the outskirts of Lancaster, in Northern England.