"The history of youth work in Europe and its relevance for today's youth work policy"
First Expert workshop : "The history of youth work in Europe and its relevance for today's youth work policy"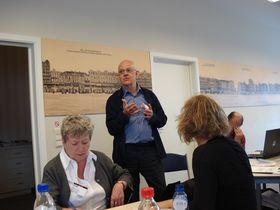 This workshop took place in Blankenberge, Belgium, from 26 – 29 of May 2008. It was attended by researchers, policy-makers and youth work practitioners (trainers, representatives of NGOs, youth workers/leaders) from Belgium, Malta, Finland, France, Germany, Italy, Poland, United Kingdom, Norway and Serbia, in order to discuss the history of youth work and its relevance to contemporary youth policies. The workshop was co-organised by the Youth Partnership and the Belgian Flemish Community's Agency for Socio-Cultural Work for Youth and Adults.
The workshop set out to combine the transnational perspective with a new, broader perspective on the history of youth work, with an eye to examining national youth work policies and pinpointing their inherent paradoxes. The seminar was not geared to elaborating a hard-and-fast youth work concept in isolation from the historical and cultural context. Its purpose was rather to identify the close links between the developments in youth work and the broader social, cultural and historical trends. What are the convictions and concepts underpinning youth work? How do they relate to the recurrent youth work paradox, viz that youth work endeavours to produce active and democratic citizens but at the same time seems inaccessible to young people who are excluded from active citizenship? Tracing the roots of youth work and identifying different evolutions within and between countries help initiate a debate on the real issues of current youth work. A better understanding of historical developments and concepts enables policy-makers to define appropriate youth policies for today.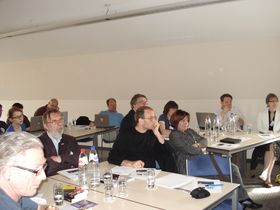 The key issues emerging from the discussions were the relationship between young people, youth work and youth policy and the inability of youth work genuinely to reach all young people. In most youth outreach concentrates on specific target groups and comes up against a number of dilemmas: young peoples' personal development vs. the expectations of society, intervention by the state / public authorities vs. autonomy, and control vs. emancipation. This of course impacts on policy-making and the conceptual development of youth work and youth policy.
The workshop showed that we need more knowledge and better understanding of the historical development of youth work in general and of its impact on policy formulation in particular if we want to base youth policy and the concepts of youth work more solidly on the actual facts.
The organisers agreed to hold a second workshop on the subject next year in May, inviting additional countries to present their historical developments and also to discuss the relationship between youth and social work. This will lead on to a conference on the same topic under Belgium's Presidency of the EU in the first half of 2010.
The results of the workshop are documented in a comprehensive report by Griet Verschelden