Thirty-three participants gathered to discuss the roles and responsibilities of diplomatic and consular personnel in identification and assistance to victims of human trafficking on 7 March 2019 in Belgrade, Serbia. The participants included diplomatic and consular staff of the Ministry of Foreign Affairs, representatives of the criminal police fighting against organised crime of the Ministry of Interior, representatives from the Centre for Human Trafficking Victims' Protection of the Ministry of Labour, Employment, Veteran and Social Affairs, Republic Public Prosecutors' Office as well as representatives of the civil society organisations Astra and Atina. The aim of the training was to advance the participants' capacities to detect, identify and assist victims of trafficking in human beings. It also intended to strengthen the co-operation between the participants and the representatives of the National Referral Mechanism and facilitate the referral of trafficking cases.
"Diplomatic and consular personnel have an important role to play in preventing and combating trafficking in human beings" noted Vera Vukicevic, Deputy Assistant Minister for Consular Affairs at the Ministry of Foreign Affairs. She further stressed out that the Ministry of Foreign Affairs strives to intensify its efforts to better detect and protect people at risk of human trafficking.
Mr Tobias Flessenkemper, Head of the Council of Europe Office in Belgrade, pointed out in his introductory remarks, that the multi-agency co-operation, exchange of information and coordination is crucial for identifying and assisting victims of human trafficking.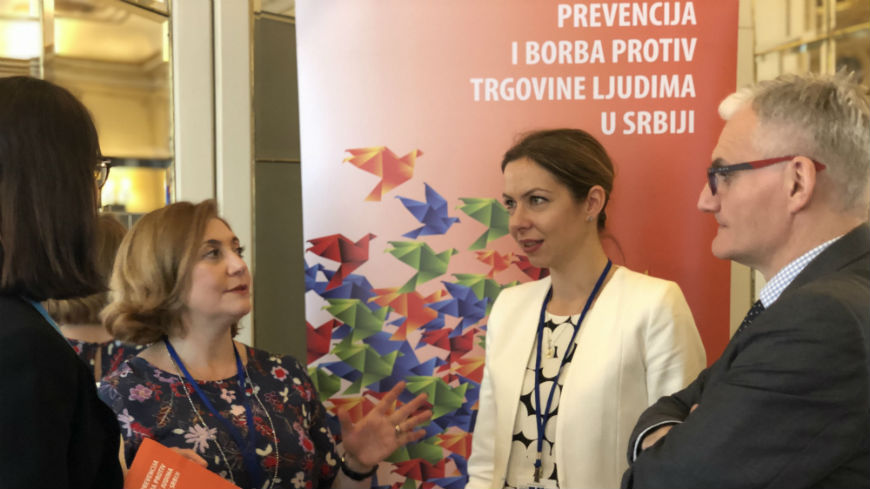 The event was organised as part of the "Horizontal Facility for the Western Balkans and Turkey", a co-operation initiative co-funded by the European Union and the Council of Europe and implemented by the Council of Europe, which aims at assisting beneficiaries in South-East Europe to comply with the Council of Europe standards and European Union acquis in the framework of the enlargement process.