Twelve representatives of the Ministry of Education, Sport and Youth, the Institute for the Development of Education and pilot schools from Albania participated in an exchange programme in Lisbon and Mafra. The programme was aimed at learning about the Portuguese experience of public policies and practices on human rights and citizenship education as key tools for combatting bullying in schools.
The Albanian delegation met with high level officials from the General Directorate of Education at the Portuguese Ministry of Education and the National Agency for Qualification and VET. The visit helped familiarise the group with the national-wide anti-bullying educational programmes implemented by the Ministry of Education, the Portuguese Institute for Youth and Sports, Portuguese schools, local NGOs, experts and researchers working on values education.
Participants provided some highly positive feedback after the meetings and came up with a list of ideas which could be adopted within their respective schools in order to ensure that school activities are organized in an inclusive and participatory manner.
The study visit was organised in close partnership with the Luso-Ilyrian Institute for Human Development and Values University within the framework of the Action "Fighting Bullying and Extremism in the Education System in Albania", which is part of the programme "Horizontal Facility for the Western Balkans and Turkey", co-funded by the European Union and the Council of Europe and implemented by the Council of Europe.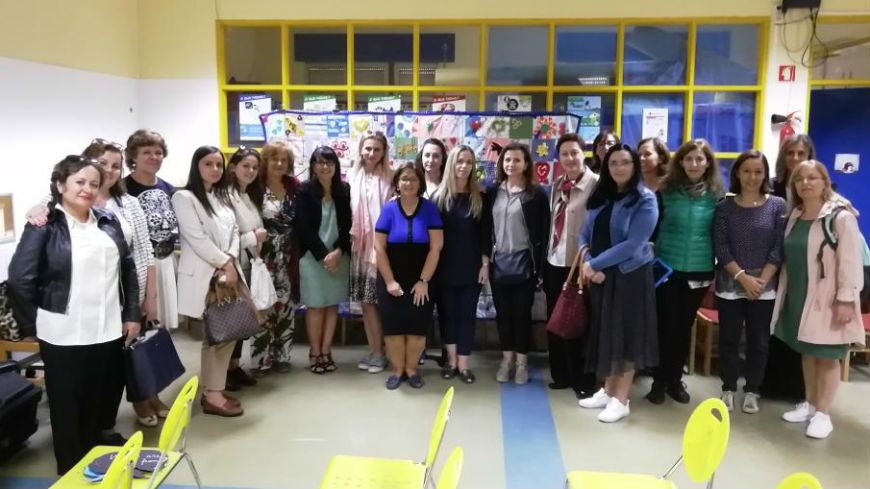 Testimonials from participants
"I would assess this study visit as very effective, which, if applied by all of us teachers, would contribute to changes in different aspects of education. I saw something different from our education practice and this was very useful".
"The most interesting part of this study visit was the visit to one of the schools in the Metropolitan Area of Lisbon, where we exchanged very rewarding experiences".
"The most interesting theme was the values and holistic education, as well as their integrated components, which make citizens worthy of themselves, their families and society".