Research seminar : "Resituating culture"

11-15 June 2003, European Youth Centre, Budapest
The Resituating culture seminar was a resounding success. It brought together an interdisciplinary group of researchers, educational practitioners and representatives from youth non-governmental organisations from across the wider Europe.
The seminar critiqued the commonly assumed conceptual framework of culture in relation to understandings of the complex and multiple identities, histories and experiences that comprise the lived realities of Europe today. It explored the limits of widely employed notions of culture, multiculturalism, diversity and tolerance in explaining racism, and for understanding how to develop a fairer and more equal society for all.
The programme was followed a structure of key-note address, individual papers presented on thematic panels followed by discussions, and a concluding panel commenting on the import of the research papers.
Seminar report by Bryony Hoskins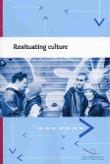 Publication by Gavan Titley (Ed.), Strasbourg: Council of Europe, 2004 ; ISBN 92-871-5396-5
This publication reflects on Diversity, Racism, Gender and Identity in the Context of Youth. It is of particular important for youth workers, trainers and researchers who are active at local, national and European levels, and for any readers interested in contemporary debates on culture.

Policy framework
Policy framework
Creativity is a key factor for culture and cultural expressions but vice versa culture is seen as a catalyst for creativity. Therefore creativity and culture are important topics of a European youth policy.

Related documents
Related documents