Youth policy in Kosovo*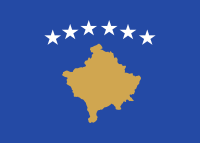 Review on youth policies and youth work in Kosovo*
Contribution to EU Youth Wiki: non-programme countries:
---
Kosovo youth study. "Forward looking, grounded in tradition", by Auron Pasha, Kreshnik Xhangolli, Jona Dundo, Besmir Gjokuta, Zana Tahiri and Odeta Lena. Friedrich Ebert Foundation
* All reference to Kosovo, whether to the territory, institutions or population, in this text shall be understood in full compliance with United Nations Security Council Resolution 1244 and without prejudice to the status of Kosovo.